When you feel stuck at home or just plain bored, scrolling through NHK's free-to-view OnDemand catalogue brings up new and interesting recommendations across a broad spectrum, from travel to technology and traditional craft to animation.
TOKYO EYE 2020 Tokyo and the Coronavirus: Robots on the March
Duration: 28 minutes, available until March 3, 2022
If you want to know more about Tokyo beyond the usual touristy spots, Tokyo Eye 2020 always offers an in depth and interesting survey of the latest innovations in Tokyo. This episode focuses on the robots created to serve in Tokyo and their new uses amid the pandemic.
A line of robots developed to cope with the influx of tourism and human traffic during the Tokyo Olympics have been monopolized for a robot project to minimize human contact during these uncertain times.
Coming in a huge variety of shapes and sizes, there are robots that help disinfect buildings, provide front desk and room services, and even serving as food delivery or wait staff in restaurants. I was particularly impressed by the self-autonomous cleaning robot which uses infrared to navigate, and even doubles as security with heat sensing technology and alarm capabilities.
As a bonus, the hosts got to interact with various types of robots and interview their creators. The hands on experience with the robots on set and the hosts sharing their own impressions really elevated the show beyond a mere discussion topic and highlighted the robots' usefulness.
Indeed, it is the human connection that the robots foster that creates a comfortable and secure relationship between robot and human. For that reason, inventor Taniguchi Hisashi made sure to incorporate eyes in his worker robots, and it's also why the new Lovot café is such a hit with locals.
The hosts play with the cute robots of Lovot café, which radiate warmth and oodles of personality, to help people cope with mental stress and anxiety
From physical to emotional well-being, robots are clearly going to be a big part of the future solutions in Japan. You saw it here on Tokyo Eye first!
Maiko-san Chi no Makanai-san - Kiyo in Kyoto: From the Maiko House - Chapter 1: Kiyo and Sumire
Duration: 25 minutes, until February 25, 2022
While known for a wide array of topics and documentaries, it's rare to see NHK produce an original animation series like Maiko-san Chi no Makanai-san. Nevertheless, I'm impressed by the quality of this unique slice of life anime and am looking forward to the upcoming episodes.
Although it doesn't feature any fantasy or magical elements so often employed in anime, I really enjoyed the unique perspective of daily life of young girls training to be maiko in Kyoto, the birthplace of the geisha and its art forms. It offers a light-hearted yet insightful view into life at a maiko house, where Sumire is training to be a maiko and Kiyo works as the live-in chef.
The anime has equal amounts of detail and appreciation for maiko life, Kyoto landscapes and food, express through both main characters and the atmospheric watercolour portrayals of various panoramas around Kyoto.
With a compelling pilot episode and cute "Dish of the Day" interludes, Maiko-san Chi no Makanai-san makes for a relaxing yet informative anime to watch.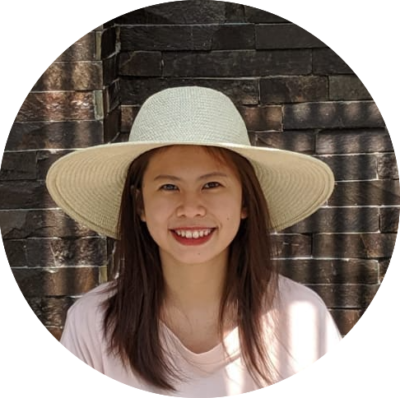 Quarantine-time-only chef and baker who is temporarily enjoying travelling vicariously online.