"No one should be missing out on Japanese food!"
Sounds like a cliché, but everything points to Gizem Sakamaki being born to do this. Even before starting her tour company Foodie Tours Japan, she was encouraged to do food tours professionally by her guests when she was an AirBnB superhost. Growing up with German and Turkish cuisines, Gizem learned how important culinary culture is and the joy it brings. She has now firmly planted her roots in both traditional and trendy Japanese cuisine as well, and aims to help people navigate the complex and rich culinary scene in Tokyo.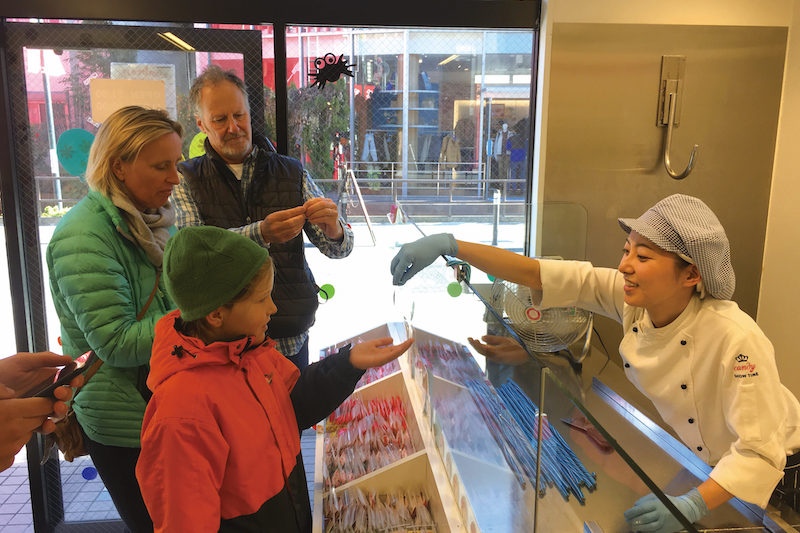 Gizem meets us with a beaming smile. "I am not just a guide, I'm a storyteller and a friend," she tells me, and of course, it proves true during our tour. Her tours aim to entertain, but also inform, as she shares her insight into Japanese culture. Her groups are usually small, as she wants to give her undivided attention to everyone, take their pictures, get to know their tastes and adjust the tour on the spot if necessary.
She says she is inspired by two major concepts, "sharing economy" and "slow travel." Both are becoming increasingly more popular everywhere, as people nowadays are concerned about the consequences human consumption can have on the world. Gizem makes sure to include as many mom-and-pop shops in her tour as possible, thus giving her guests an authentic experience, while also sharing business with the local community. It's a win-win for everyone. In addition, she also organizes cultural experiences like wearing a kimono, cooking classes and o-zashiki games with geisha. "By all means, you can explore by yourself, but people usually barely scratch the surface," she says, and goes on to point out that a guide can help you dive deeper and learn more while having fun – another win-win for sure.
Solving Culinary Conundrums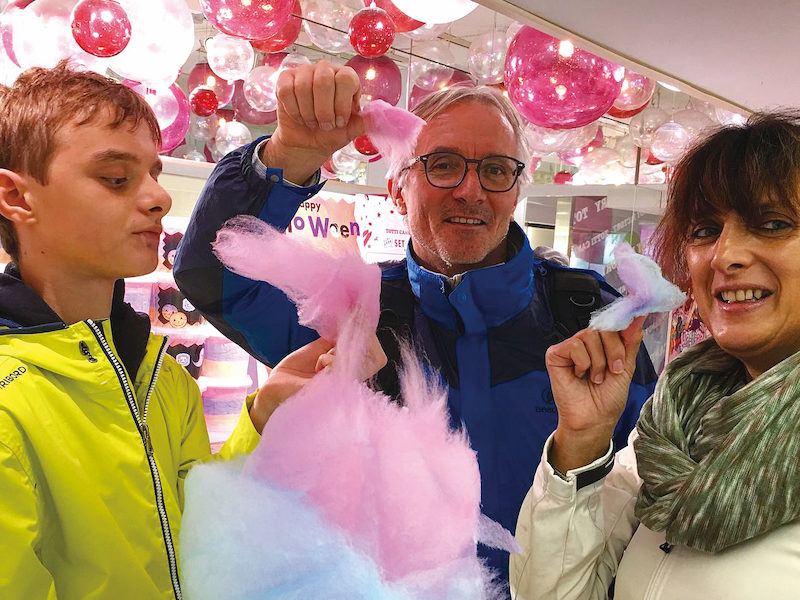 The recent boom in food tours around the globe points to the fact that probably it's not only for fun, but a food guide is a necessity for many people with dietary restrictions. For many tourists, eating your way through a city is one of the most enjoyable parts of travel, but language barriers like being unable to read labels or consult with shop staff can be a constant fear. Gizem recognized that and she is genuinely invested in helping out. Apart from her signature tours Instalicious in Harajuku, Old Tokyo Tour in Asakusa and the generous dinner experience All of Delights, she has put her heart and soul into a new vegan tour, gluten-free tour and Muslim-friendly tour. Reducing negotiations with the cooking staff and refraining from changing recipes, Gizem has researched Japanese foods which are authentically vegan or gluten free, giving guests a true taste of Japanese food. She plans on creating even more tours in the future that cater to people with various dietary needs, because as she says "no one should be missing out on the deliciousness of Japanese foods!"
Gizem has been voraciously learning all about Japanese food and sake, personally tasting all foods and organizing test tours, to curate food tours that are authentic, delicious, entertaining and inclusive. One of her missions is finding foods that are both pretty and tasty, as aesthetics are more important than ever in the age of social media. Gizem believes food should be fun and beautiful. These traits are not entirely foreign to washoku, Japanese cuisine, which has been declared UNESCO Intangible Cultural Heritage in big part because of its attention to presentation. Gizem recommends a traditional kaiseki ryori course meal, for a punch of Japanese culinary aesthetics. For the element of fun, 'playing with your food' is a good thing too, when it comes to dishes cooked on the dinner table like shabu-shabu hot pot or Japanese barbecue. Taking fun and pretty to the next level, Harajuku is the place to be and it's where Gizem's first tour started.
Instalicious: Snap, Share, Eat, Repeat!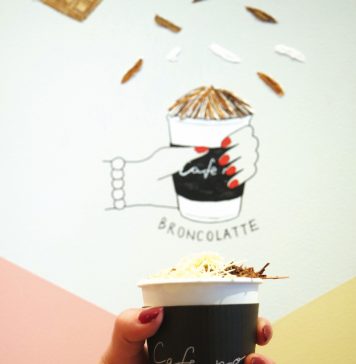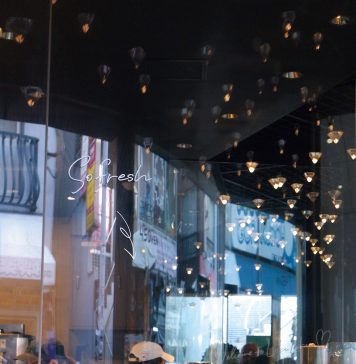 Harajuku is where trends are born, and naturally it's where one can find the latest food craze. Gizem's Instalicious tour curates the hippest sweets, snacks and drinks of Harajuku, provided they are super tasty as well. She leads guests effortlessly through the crowded Takeshita Street, weaving in stories about underground Harajuku culture, what's hot and what's not anymore. From rainbow food, to backstreet murals, to diving into the purikura photo booths packed with squealing girls, Gizem has managed to encapsulate the spirit of Harajuku and serve it on a tasting platter. And for those hungry for more, she has a bento-box of sorts in the form of a list of recommendations of other shops to visit by yourself.

Gizem's guests are very often pleasantly surprised by food they admit they would never have dared to taste themselves, so she encourages everyone to be as brave as they can when ordering food. Even without a guide, Japanese menus often have photos and with food quality being exceptional here, it's almost impossible to go wrong. She also recommends checking out backstreets, basements and upper floors, as they are often hiding small unique eateries. "Explore Japanese izakayas and say 'kanpai' to the locals!" she suggests. But wherever you go, remember to have fun and savour not only the food, but also the moment.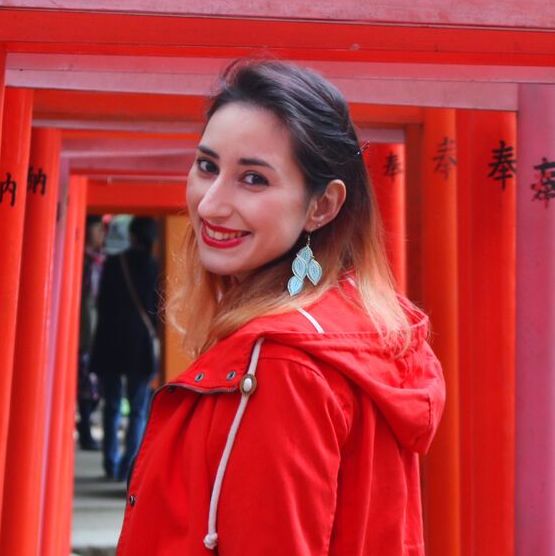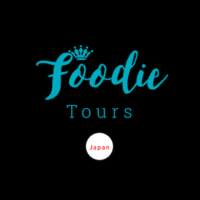 Gizem Sakamaki is the creative mind behind Foodie Tours Japan. She is Turkish, born in Germany and married to a Japanese national. She has been living in Japan since 2015, after falling in love with Japan during her work and travel year in 2013. She is a polyglot with an ongoing interest in learning new languages. She speaks German, Turkish, English and Japanese fluently. Her mixed cultural background led to a broad understanding of intercultural communication, its difficulties and its advantages. Her love for languages and the unknown made her a passionate traveler and eater. Foodie Tours Japan is the result of her deep love for food, crossed with a strong dedication to hospitality.
Food Scenery in Tokyo Today