A fairly new festival in Japan, Enmusubi Furin has proven to be very popular and is refreshing newcomer amidst all the loud and busy Japanese summer festivals. The festival is held at the Kawagoe Hikawa Shrine near Tokyo, a shrine dedicated to the God of Marriage.
The highlight of the festival is of course the "Enmusubi Furin Kairo" (Corridor of Marriage Wind Chimes). Just like the "Wind Chime Lane" at the festival, this "marriage corridor" is filled with wishes for love and a happy marriage. These wishes are written on paper strips and tied to the wind chimes. Every time the wind makes the wish move, the bell chimes for it to come true.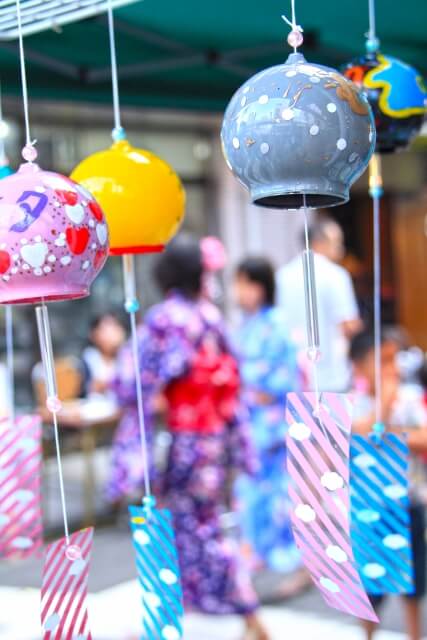 During the evening there is a beautiful projection of the Milky Way, reminiscent of the Tanabata origin story. After admiring both the wind chimes and the Milky Way, you can observe the beautiful bamboo-shaped ornaments that are on display.
Of course there are stalls with festival food so you can eat while watching the various performances in the court music pavilion. If you prefer a more refined taste, go to the nearby Hikawa Hall where a professional chef is serving a delicious buffet. Or if you have a sweet tooth, buy one of the limited edition sweets at the adjacent Musubi Café.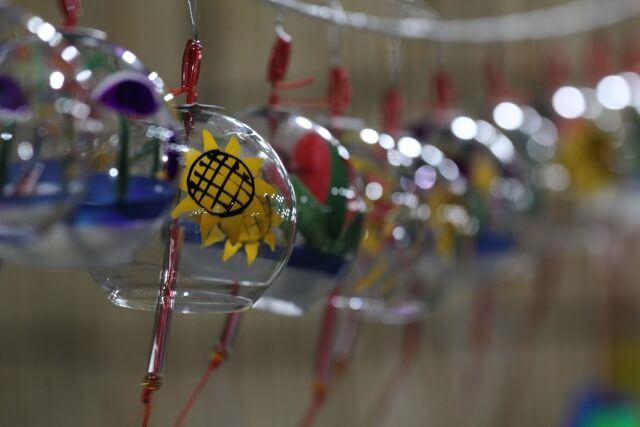 The Shrine is in Kawagoe near an area called "Little Edo", because the streets are still the same as during the Edo period.
Access
Date: Jul. 9(Saturday) to Aug. 31(Wednesday), 2016
Hours: 09:00 – 21:00
Where: 1 Chome-407 Takahanacho, Omiya Ward, Saitama, Saitama Prefecture 330−0803
From Kawagoe: Hikawa Shrine bus stop on the Eagle line or the Miyashita-machi stop on the Tobu line.
From Ikebukuro: Tobu Tojo Line express, 31 minutes (450 yen) to Kawagoe station
From Seibu Shinjuku: Seibu Shinjuku Line Limited Express, 43 minutes (890 yen) to Kawagoe station
From Shinjuku: JR Kawagoe Line Local, 60 minutes (570 yen) to Kawagoe station