Japanese summer festivals, or Matsuri, are the main spot during the summer to see yukata, eat delicious food and of course play games. Just like every festival has traditions that have been passed down over the years, the same games have been making a comeback every year due to popularity. Here we will introduce some of the most popular Matsuri games.
Water Balloon Yoyo (ヨーヨーつり)
Small water balloons are filled with both air and water, giving them enough bouncy power. The balloons are closed with a rubber string with a loop. To acquire one of these balloons, you use a stick with a paper string with a metal hook attached to the end. The goal is to "fish" the balloon out of the water before the paper string holding the hook disintegrates. After you catch your balloon, you loop it around your finger and bounce it around like a yo-yo.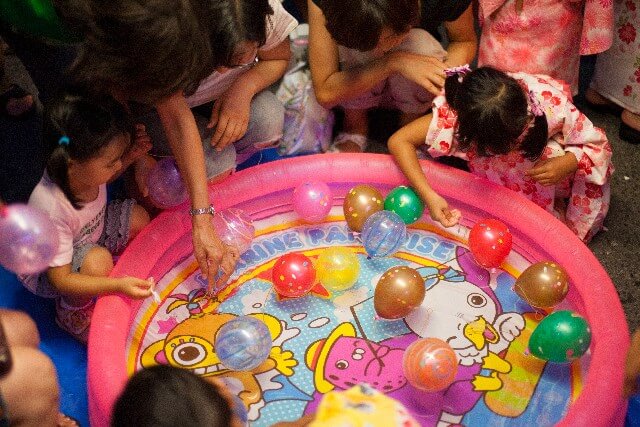 Gold Fish Scooping (金魚すくい)
Using a scooper with a thin piece of paper as a net, you try to catch as many goldfish as you can before the thin paper breaks. This game is seen as very difficult and does require some skill. You can take home the goldfish you caught and keep them as pets for years to come. Maybe you can name them after the Matsuri you got them at.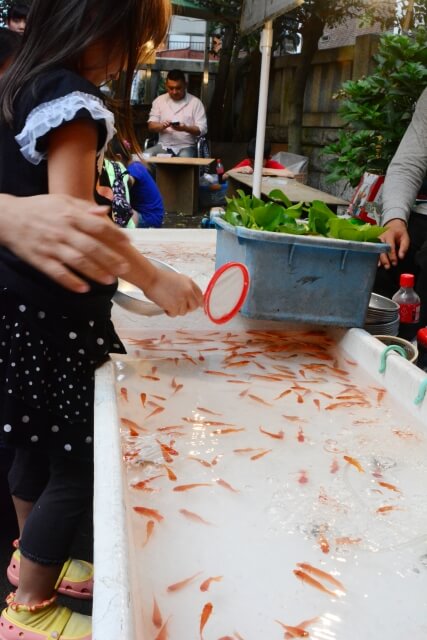 Senbonbiki (せんぼんびき)
Various items such as snacks, toys or sometimes even coupons are attached to one end of a string. The other ends are collected together in one bundle and you can choose one string to pull. The item that moves at the other end is yours to keep.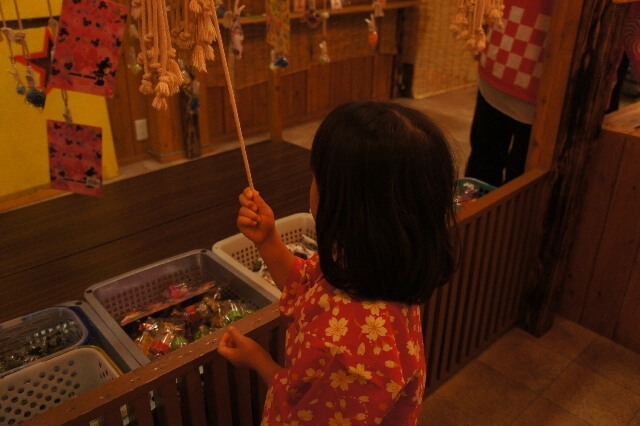 Fireworks (花火)
It might sound unsafe but these small firework sticks are totally fine to play with. Matsuri often go on until late into the night and the sparkles from these sticks bring everyone into a festive mood before the real fireworks are set off.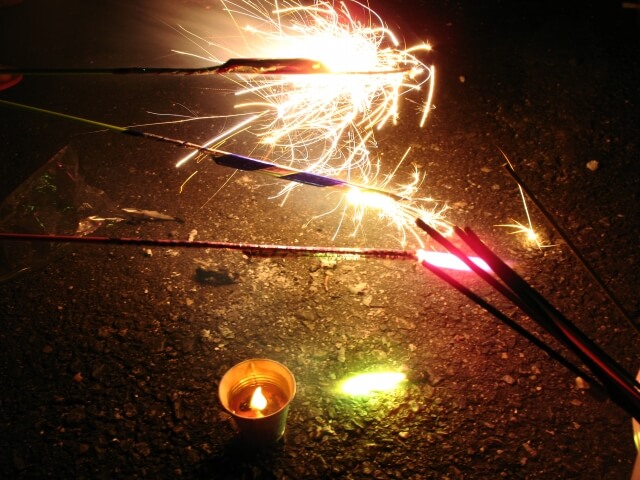 Now you have all the knowledge you need to survive the classic summer Matsuri games. So get dressed in your yukata and join the festival fun!
Have you read the other article in this series?
The Matsuri Manual : Festival Food Guide