For a day trip from Tokyo filled with Japanese history, culture, and adventure, visit Kawagoe, Saitama. Also known as "Little Edo," Kawagoe takes you on a journey through time to Japan's past. Enjoy a casual stroll among the traditional wooden buildings which have lasted since the Edo period. The atmosphere of the historical period from 1603 to 1867 ruled over by the Tokugawa Shogunate is gloriously preserved in Kawagoe, Saitama. Amazingly, it is easy to reach these Tokyo suburbs on the SEIBU Railway line. So, hop onboard from Ikebukuro Station and get ready for a day trip from Tokyo like no other.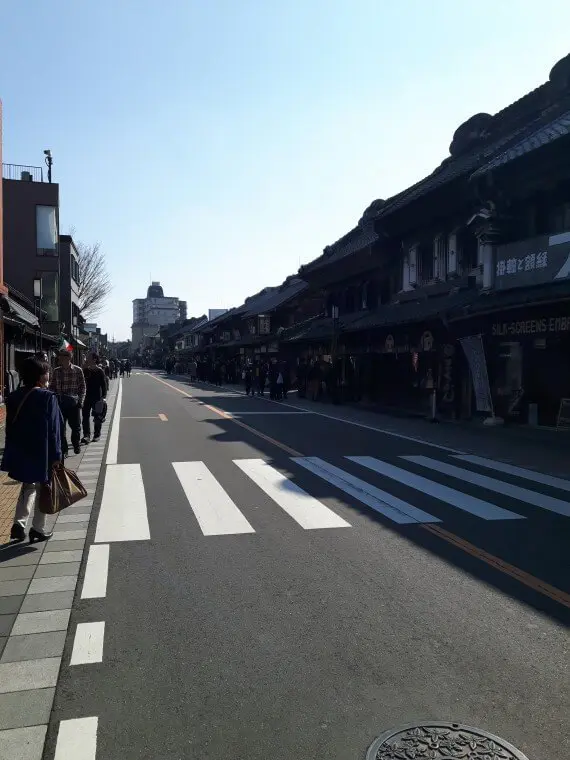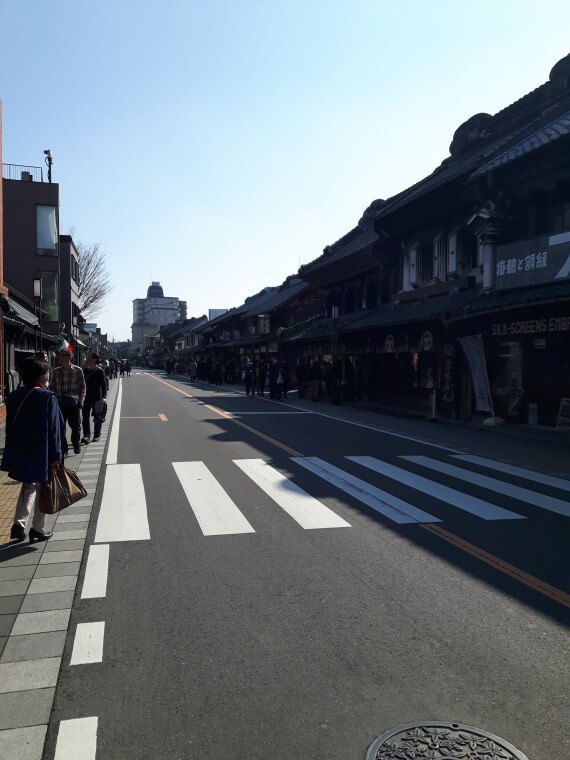 The Bell Tower in Kawagoe Saitama
The bell tower in a sidestreet of the main street is a famous landmark of Kawagoe, Saitama. It was rebuilt after burning down during the great fire of Kawagoe in 1894. The official name for this tower is Toki-no-Kane meaning Bell of Time. It has beautiful chimes that ring four times per day: at 6 am, noon, 3 pm and 6 pm. Be sure to wait for the chimes when you're in the area as they have been designated one of the "100 best sound sceneries in Japan".
Little Edo Shopping Around Kawagoe Saitama
The old shop houses still sell traditional items that make good Japanese souvenirs. On the Little Edo streets of Kawagoe Saitama, you can find stylish crafted hand towels (tenugui) and items made from kimono fabric. For some good luck, plenty of shops sell traditional charms and amulets that you can carry along with you wherever you go. Incense, kanzashi (traditional Japanese hair ornament), kimono, and handmade calligraphy writing tools also make excellent gifts or mementos that you can use to bring a little more of Japan into your home.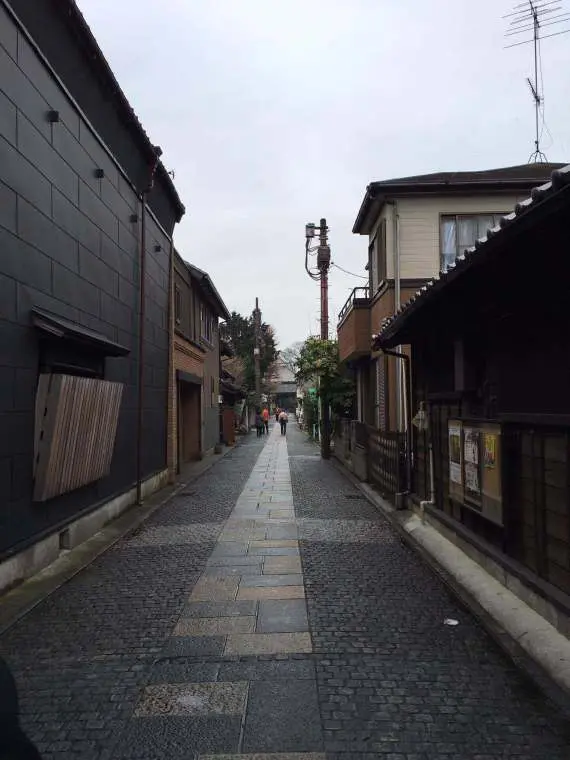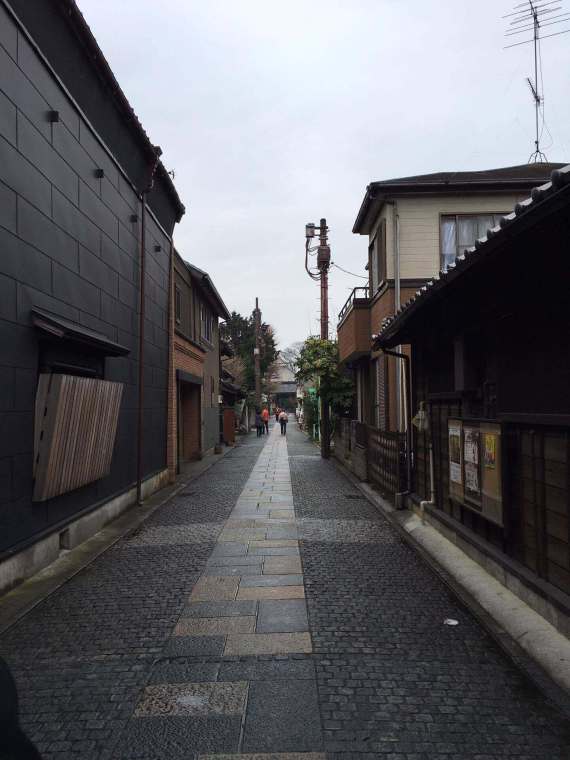 Candy Alley in Kawagoe Saitama and COEDO Craft Beer
This is the best place to go to for traditional Japanese sweets in the Tokyo suburbs. The origin of Candy Alley in Kawagoe goes back to the Great Earthquake of 1923. After the disaster, there was a huge shortage of sweets in the Tokyo. Kawagoe had always been a supplier for Tokyo since the Edo period. As a result, this high demand made the amount of stores surge in a short time. The street is most famous for sweet potatoes and matcha. Be sure to energize as you explore historic streets of Japan, with plenty of sweet snacks around Kawagoe, Saitama.
Also made from sweet potatoes is the famous COEDO craft beer. In fact, the local Japanese craft beer won several awards globally, including the European Beer Star and the World Beer Cup. The idea to make beer from sweet potatoes came when locals wanted to limit food waste. Since the famous Japanese spirit Shōchū can also be made from potatoes, they thought it would be possible to try the same for beer.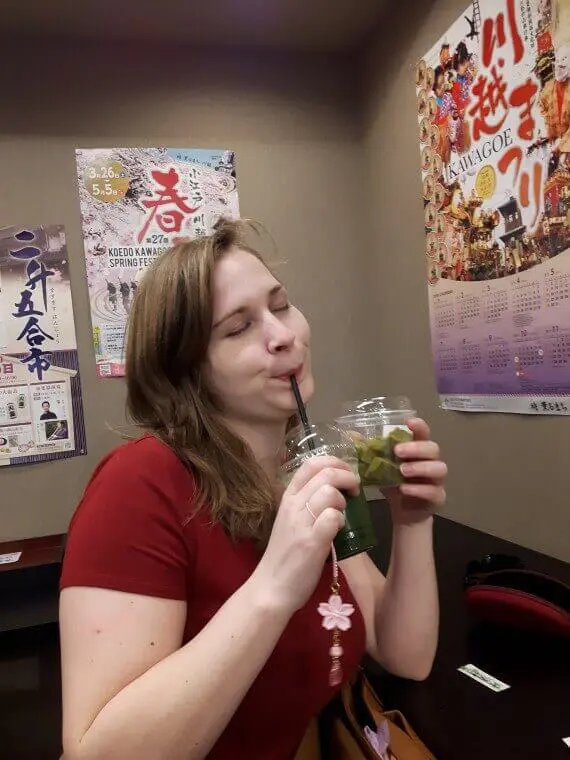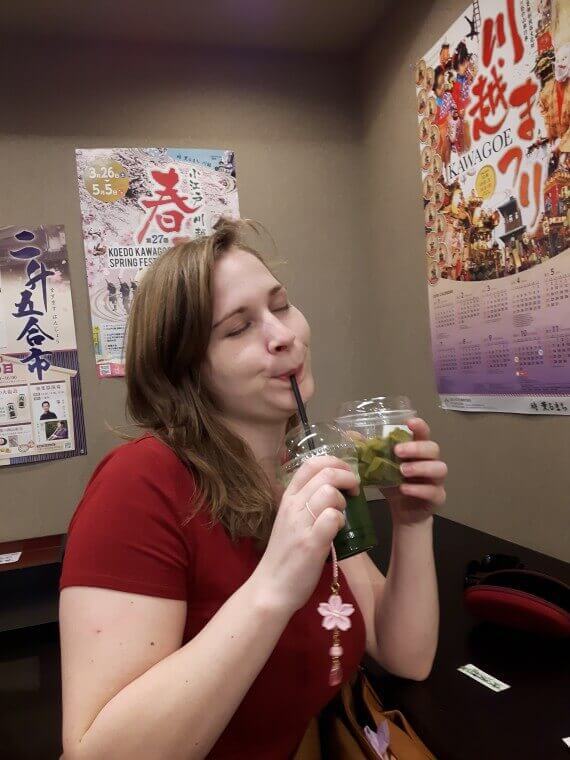 The God Of Marriage in Kawagoe Saitama
Hikawa Shrine enshrines the god of married couples. As a result, many people hoping for happy marriages and true love come here to pray. The shrine goes back to the 6th century when it was part of Omiya Hikawa Shrine, a big shrine in the Omiya district of Saitama, Japan.
During the romantic July 7th Tanabata festival, the shrine has a "Tunnel of Love." The seasonal Kawagoe attraction is a wooden tunnel decorated with wind chimes. If you can't make it for Tanabata, there are some other options for couples and singles looking for luck in love. On the eighth day and fourth Saturday of each month a ritual is performed to pray for a good partner match.
In case you draw a bad fortune just tie it to a wire rack in the shrine area. This tradition is meant to attach the bad luck to something else. That way, the back luck won't follow you.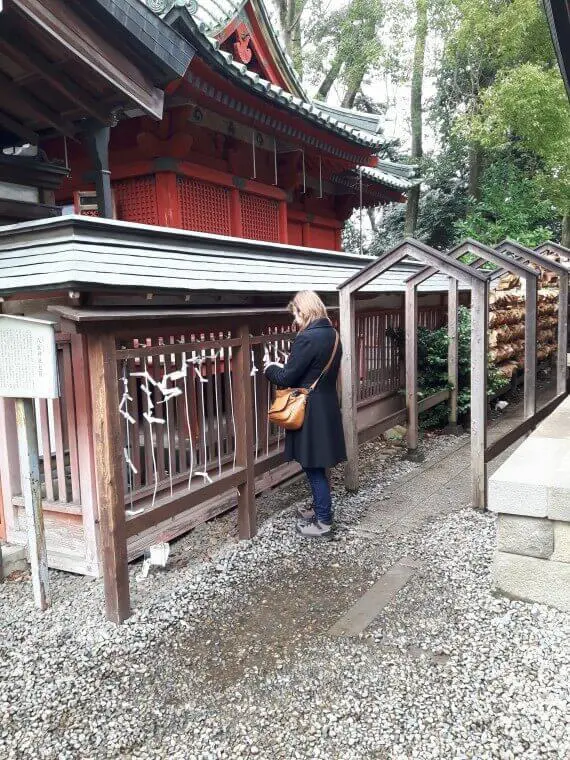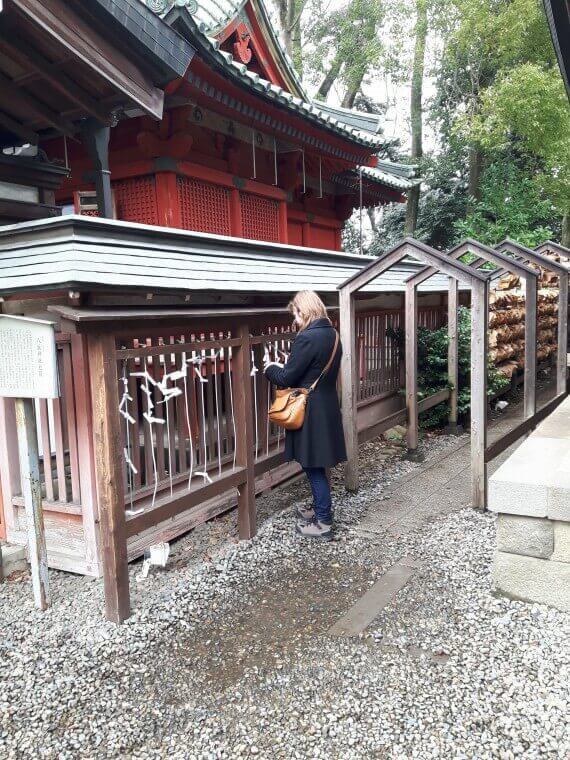 Japanese Gods Living Among Nature at Hikawa Shrine in Kawagoe, Saitama
My favorite spot on the Japanese shrine grounds were the trees and natural surroundings. They grow in a small area surrounded by an uneven walkway. The ropes wrapped around the trees are called Shimenawa (Enclosing Rope). These ropes at Japanese shrines and holy spots are used for ritual purification in Shinto rituals. Trees are seen as places where Kami, the gods of Shinto, can reside. So if you see these ropes around a tree, it means that a god, or kami, is living within.
There are much, much more historical sights in Kawagoe, Saitama, so I will definitely be back to explore them!
Read also: Editor's Pick: Top Three "Little Edo" Streets
How to get to Kawagoe, Saitama
To get to Kawagoe, Saitama in the Tokyo suburbs, you can take the Tobu Tojo Line express train from Ikebukuro Station, which takes 31 minutes.
Also, you get to Kawagoe by riding the SEIBU Shinjuku line from Shinjuku Station. There is a limited express train which will take you to Kawagoe from Shinjuku in 43 minutes.
Finally, there is the JR Kawagoe Line that leaves from Shinjuku Station. It is a local line, so it takes a little longer. However, it is a cheaper option and also offers more stops along the way to explore. The trip takes about 60 minutes.