After accomplishing a tranquil mind like a ninja, we moved on to the ninja house!
Just across the road from the entrance from Okusha, we arrived at the Togakushi Folk Museum, Togakushi Ninja Museum and the Ninja Karakuri Yashiki (Ninja Trick House) which are all located in same area.
In the Togakushi Folk Museum, there is an exhibition of tools and items that were mainly used for daily use and farming. We were impressed by the ingenuity of these functional and convenient items.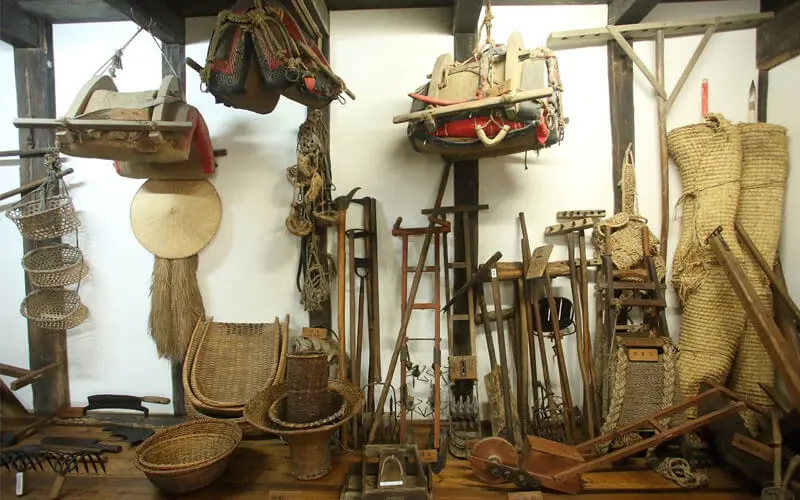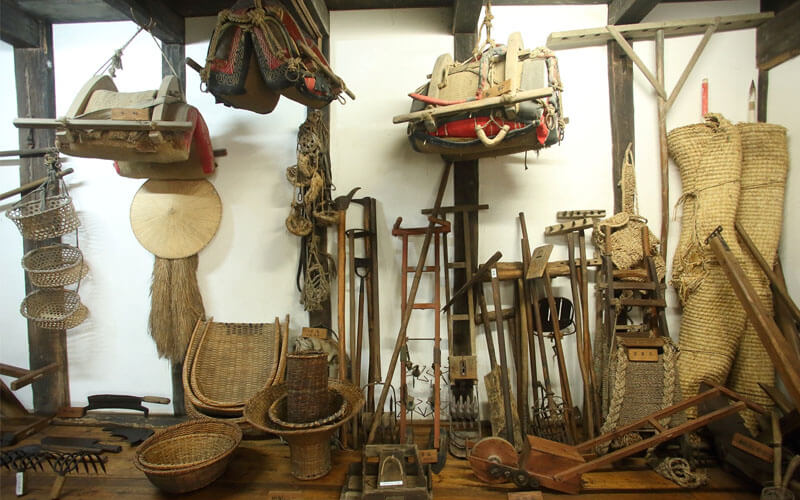 Togakushi Ninja Museum was built like a two-story house. While visiting the first floor, we learned the lifestyle of ninja that doubled as farmers. After climbing to the second floor, the atmosphere changed completely. The long history and way of ninja were revealed there. Historical documents, pictures of mysterious techniques and items are shown here to make you wonder about how they can do all of this!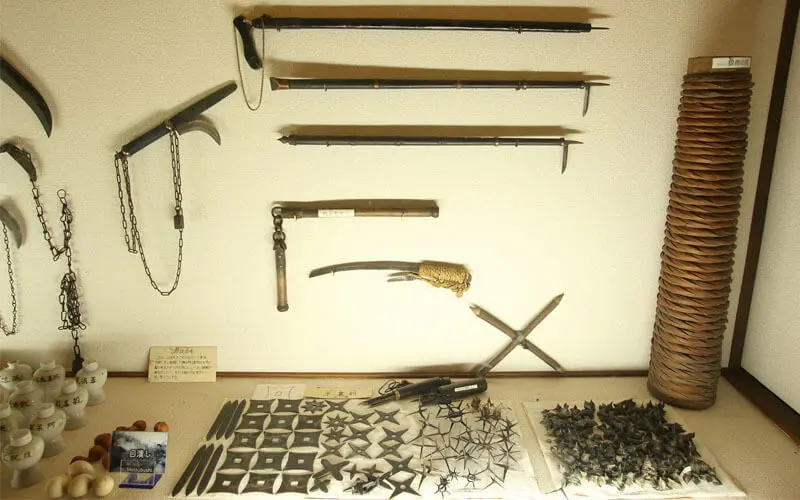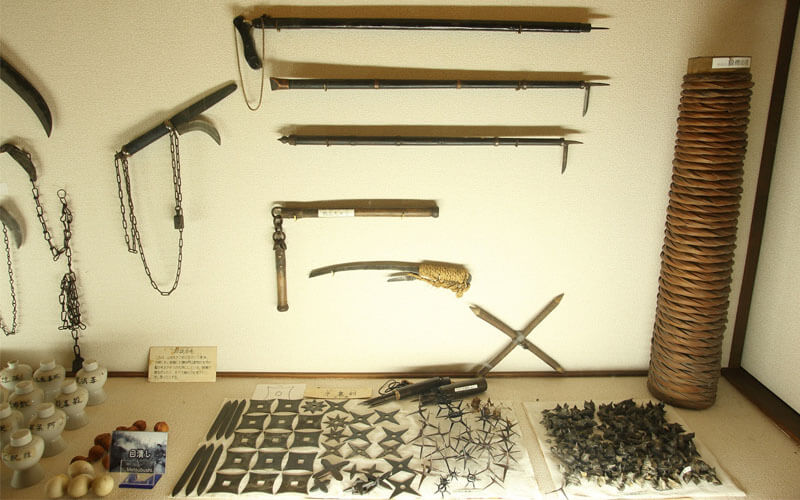 The Ninja Karakuri Yashiki is the highlight of this place as both adults and kids can enjoy finding their way out of the maze-like building. The Ninja Karakuri Yashiki was built based on tricks used by ninjas, so it is easy to go into the house but difficult to find your way out. In the past, this kind of trick was a great way for ninja to escape their enemies. All rooms seem like normal rooms, but if you cannot think like ninja, you may not find the right direction to reach the exit. The most impressive room in the Ninja Karakuri Yashiki is the room with a sloped floor so we have to walk upward against the gravity.
In other areas, there are game corners, and a souvenir shop in Ninja theme.
Read other articles in the series:
Visit the Origin of Ninja (1) : Togakushi Shrine
Visit the Origin of Ninja (3) : Ninja Soba
Visit the Origin of Ninja (4) : Kids' Ninja Village
Information
Hours: 9.00 – 17.00 (Last entry 16.30)
*In 2016, opened 23 Apr – 23 May
*From 6 Nov, open only on Saturday, Sunday and Holiday.
Admission: Adults 600 yen, Kids 400 yen
URL: http://www.togakushi-ninja.com/