Want to experience all the classic highlights of Japanese culture and history but only have around an hour to spare?
Then the Samurai & Ninja Show at the historical area of Asakusa is for you. This action-packed, interactive live show in English and Japanese has everything from samurai battles, ninja tricks, taiko drumming, geisha games and even soba making! You can also try on samurai armor or ninja outfits after the show.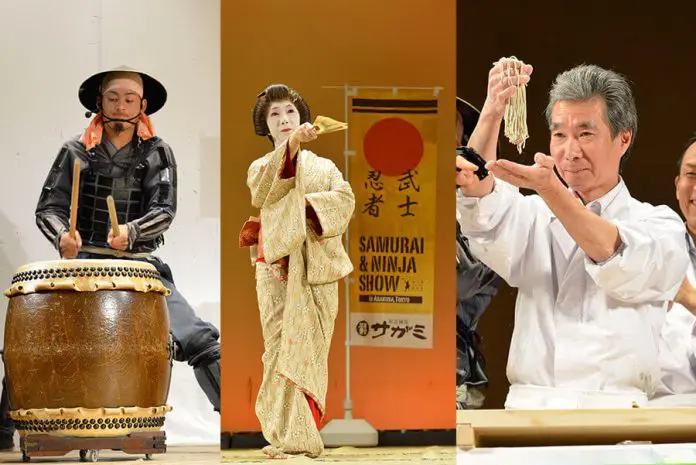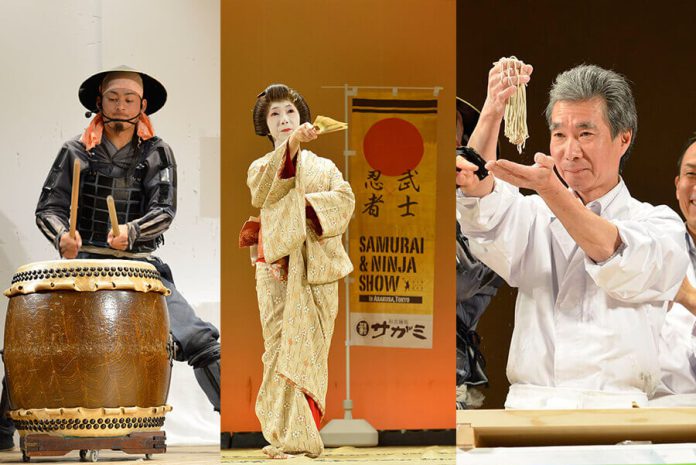 However, as the main stars – the Nagoya Omotenashi Bushotai (a popular samurai performing troupe made up of 6 army generals and 4 foot soldiers) – are usually based in Nagoya Castle and have a very busy schedule (and growing fan base!), the performance at Asakusa is only seasonal. WAttention caught the swashbuckling fun at its spring performance held over 3 days at the end of March and was bowled over by the realistic fighting sequences and hands-on fun.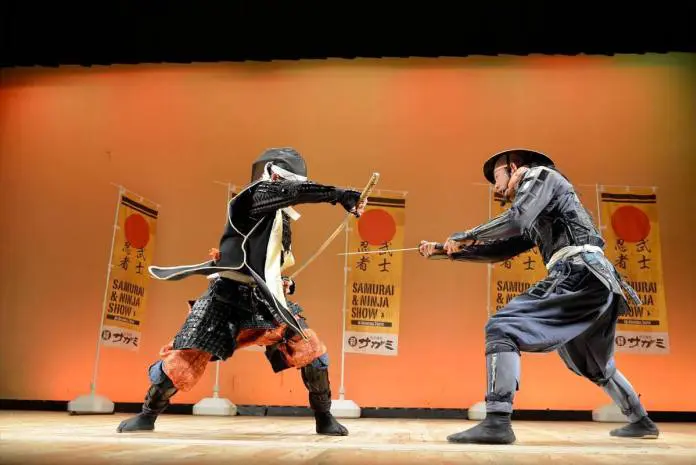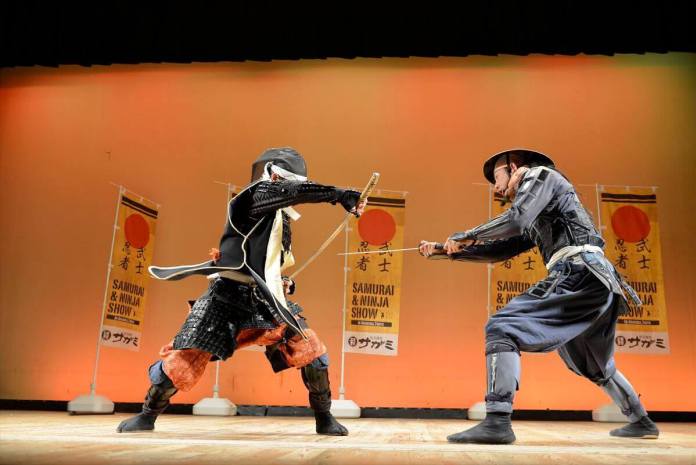 Historical battles starting from the Warring States era leading into the Edo era are stylistically re-enacted, so you will see prominent 16th-century warlords Nobunaga Oda, Hideyoshi Toyotomi and Ieyasu Tokugawa taking to stage, with the actor playing Tokugawa providing most of the English lines.
Each section of the performance allows for audience participation and our Belgian intern, Ilse, tried her hand at slicing through a samurai with a katana (Japanese sword).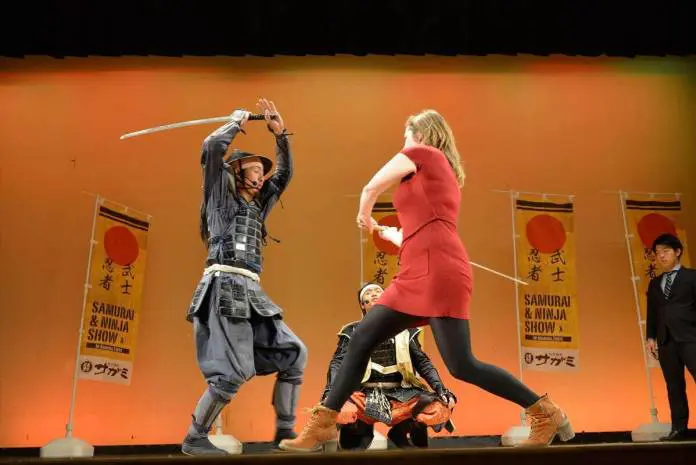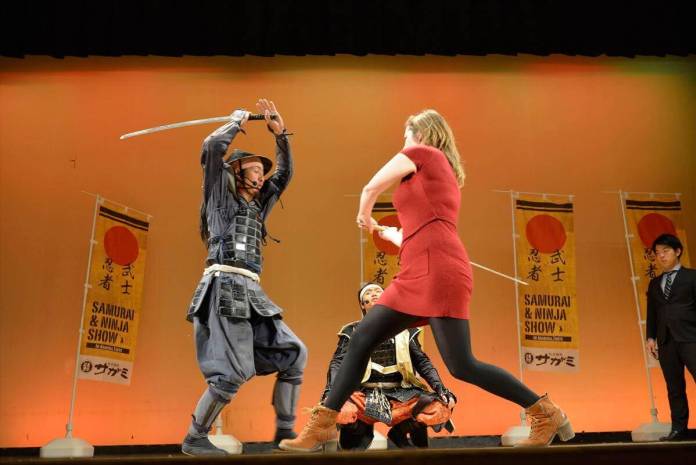 If you are the shy type, however, don't worry as after the main show ends, there is a 30-minute hands-on session where you can try out the various activities at different stations set up on and around the stage.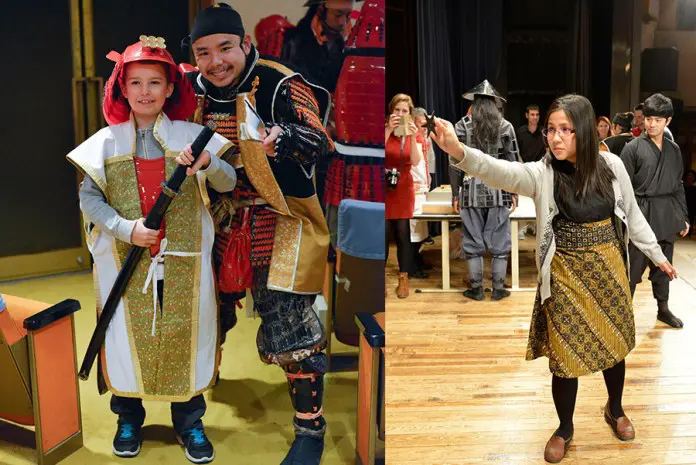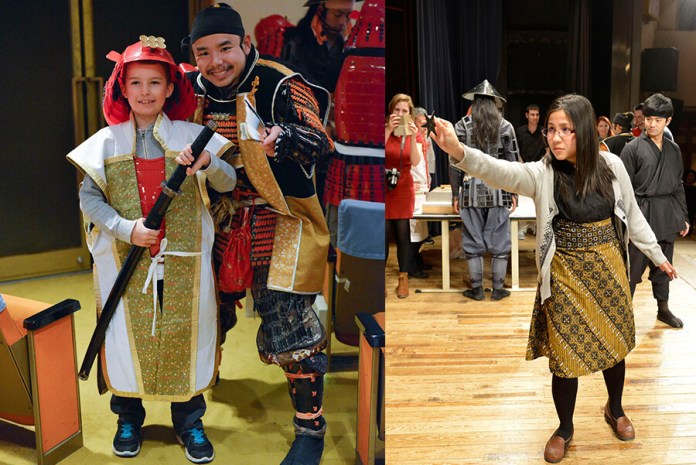 I would say this show is a foreigner- and family-friendly introduction to Japanese culture – even some Japanese were spotted in the audience trying their hands at the shuriken (ninja star) throwing – and well-worth the time and money. After all, it would cost more than 3,000 yen to go all the way to Nagoya to catch this strapping samurai troop!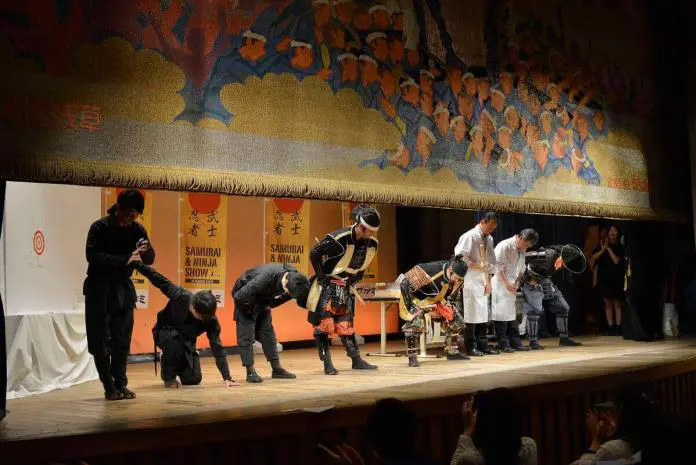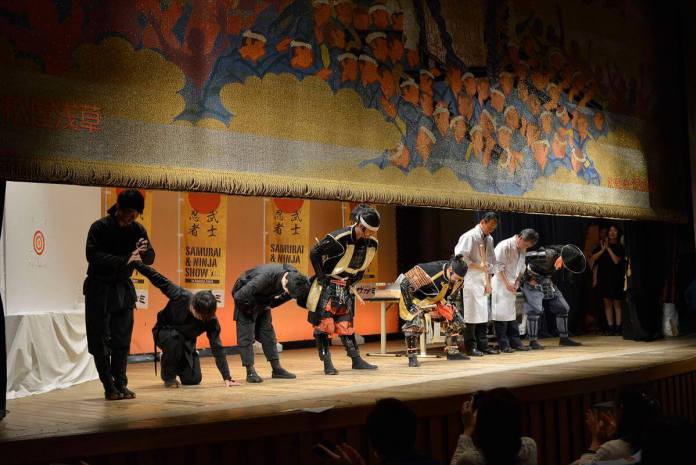 Watch out for their next Tokyo performance at the following websites:
http://www.samurai-ninja-show.com/
http://busho-tai.jp/schedule/ (Japanese)