The rugged mountains that define the outline of Nagano City are a popular destination for hikers and other outdoor enthusiasts. In the summertime, the cool air provides relief from Japan's boiling hot climate found elsewhere around the country. Trailblazers enjoy the mountain breeze as they explore the bountiful nature found in Nagano. In the winter, soothing hot springs warm and relax visitors. As the Japanese prefecture with the second-highest number of natural hot springs, there is a variety of incredible baths available for anyone who wants to really soak in the essence of Nagano.
Snow-covered slopes also make Nagano one of the most popular places for winter sports like skiing and snowboarding. In 1998, Nagano famously hosted the Winter Olympics, and the spirit of athleticism and progress still continues today. For sports fans, many monuments and former Olympic stadiums stand proudly in the city. You can almost hear the cheer of the excited crowds while walking around the historic site.
The Four Seasons in Nagano City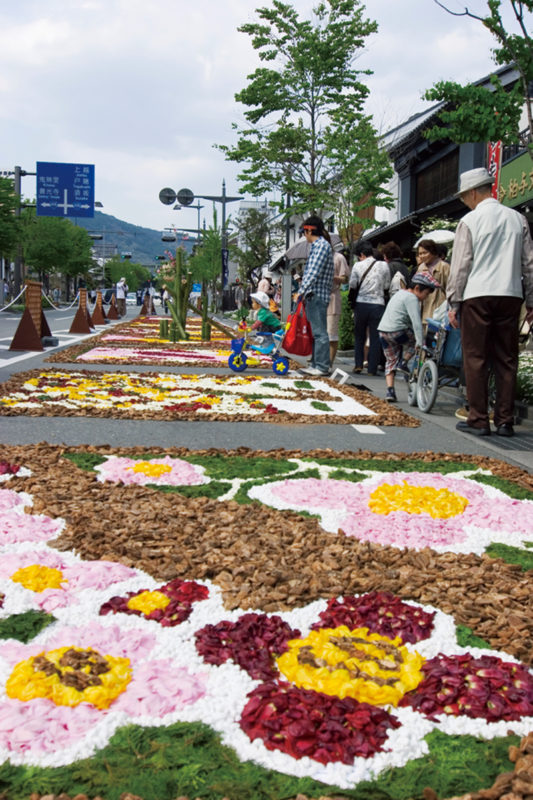 A lot of spring flowers not only cherry blossoms but peach blossoms, apricot flowers and ume-tree flowers, emit beautiful pinkish glows, making the surrounding scenery fantastic as if it were in a dream.
Zenkoji Temple Hana Kairo Flower Festival
The entrance path to Zenkoji Temple is carpeted with flowers.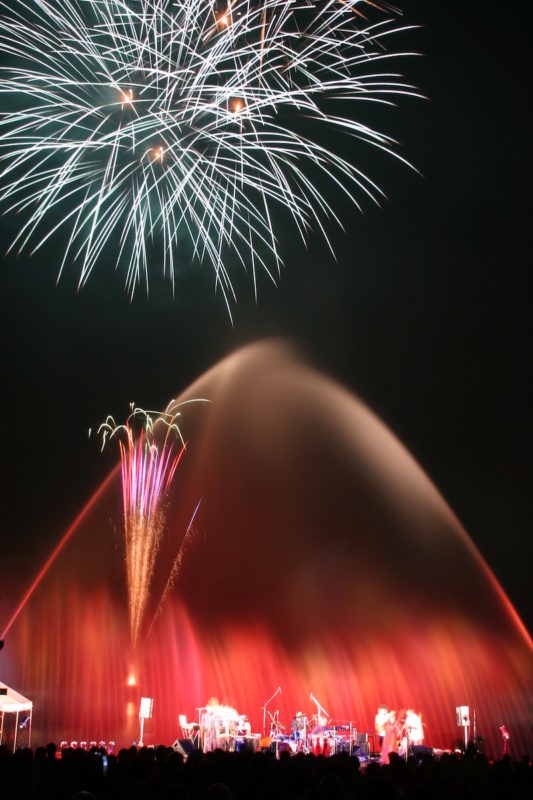 Refreshing highlands where the buckwheat flowers are in full bloom. The highlands are over 1,000m and are located about an hour's drive from downtown Nagano city. You can enjoy camping or boat rowing in cool and refreshing surroundings.
Nagano Binzuru
The whole town is swallowed up by the wave of dance. Anyone who would join adventitiously will be wholeheartedly welcomed.
Iizuna Fire Festival
Fireworks are launched and the Japanese traditional ceremonial court music is performed in an illusory atmosphere on the stage of Daizahoshiike Pond.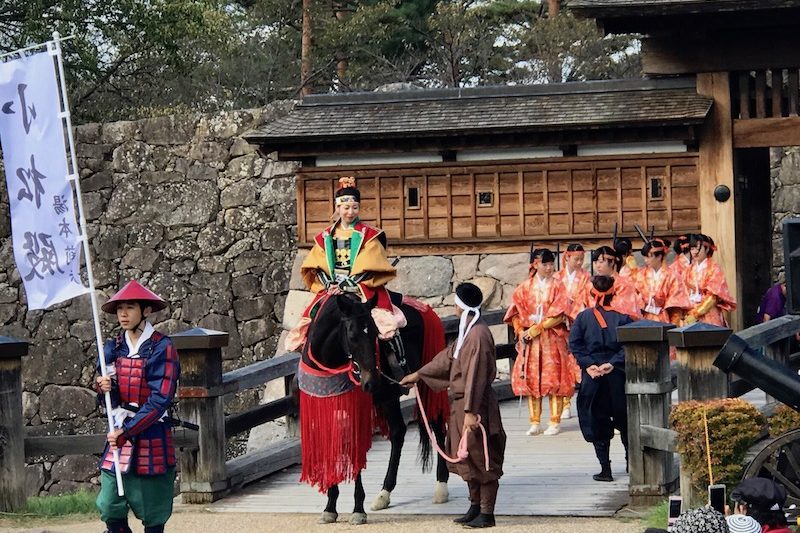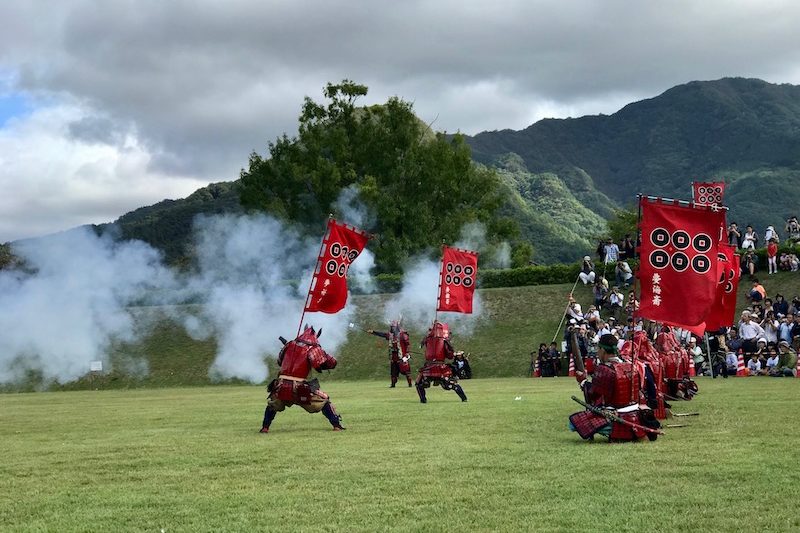 Red or yellow autumn leaves in Nagano look like a piece of Yuzen-dyed silk kimono. When the leaves on the mountains change color, people start eating newly made buckwheat noodles or picking apples.
History come to life at the Matsushiro Sanada Jumangoku Festival
Japanese history lovers will be taken away by this festival which reenacts historical battles at Matsushiro. Once a territory of intense battle, the history of Matsushiro, Nagano is celebrated through the Sanada-Matsuri. Participants trained in the ways of ancient battle donned in traditional gear while displaying incredible rifle techniques. In addition to an artillery show from colorful warriors, traditional dances and parades around the castle grounds are also held. The festival takes place every year on the second weekend of October. Don't miss your chance to catch a glimpse into Nagano's exciting past.
Togakushi Buckwheet Noodle Festival
The buckwheat noodles made from newly harvested crops are presented to Gods of Tokakushi.
Let's play in Nagano's sugar-powder like snow. As the Winter Olympic Games was held in Nagano before, the city owns two ski slopes and the skating rink "M−Wave."
Togakushi Dondo-yaki Festival
The traditional event, "Dondo-yaki" performed in the ski slope Torch sliding or fireworks are also must-see.
Zenkoji Temple Tomyo Festival
Zenkoji Temple lit up in five colors and the aproach to the temple where lanterns are arranged in a line are extremely fantastic.
NAGANO DESIGN WEEK: Painting a picture of Nagano's culture
Though the city's historical significance cannot be overstated, Nagano also nurtures plenty of modern art and culture. NAGANO DESIGN WEEK (Zenkoji Temple Omotesando Illumination) first hit the city between November to the beginning of December 2018 and will continue to inspire new generations of creatives in years to come through more exciting events. The city is painted with colorful art from people with all kinds of backgrounds. Last year, the streets from the massive Nagano Station to the city's iconic Zenkoji Temple were beautifully illuminated, revealing some small booths where people focused diligently on their craft. Every year is sure to be more attractive by adding a new Area into the limelight.
Nagano City Tourist Information Center at Nagano Station
As soon as you exit the Shinkansen ticket gate of Nagano Station, you will find the tourist information center right in front of you. Feel free to browse through information brochures or ask English speaking staff members for assistance. The tourist information center shares the same floor space with a café, so you may take a rest while checking out what Nagano has to offer.
Hours: 9am – 7pm (Apr – Oct), 9am – 6pm (Nov – Mar) (hours may differ around New Year)
Access: JR Nagano Station's East-West passageway
Address: 1038-4 Kitagawara, Kurita, Nagano-shi
A currency exchange machine is available at the Center
Currencies Available
US Dollar, Euro, British Pound, Chinese Yuan, Taiwanese Dollar, Hong Kong Dollar, South Korean Won, Thai Baht, Singapore Dollar, Malaysian Ringgit, Australian Dollar, Canadian Dollar
*Exchange to Japanese yen only.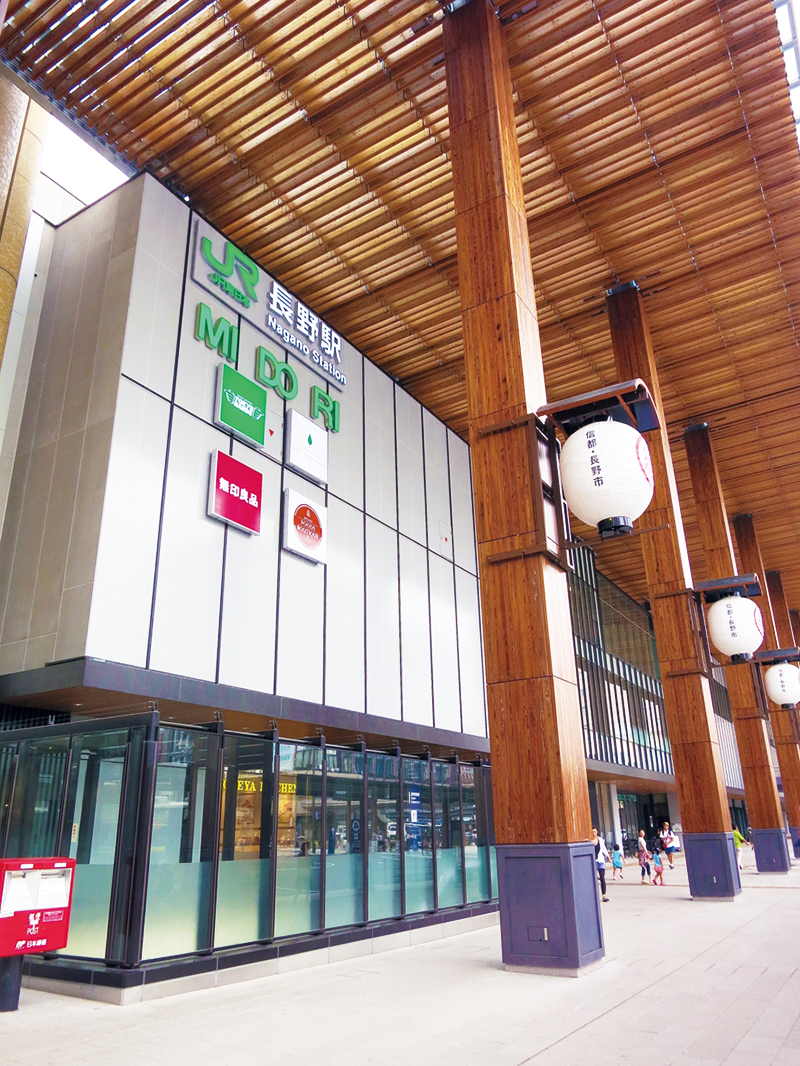 Nagano's food has everything in the way of taste, from sweet to salty. If you're planning to buy some souvenir, "Omiyage Avenue ORAHO" in the station building MIDORI is highly recommended. There is a wide variety of choice and you're sure to find whatever you want in the way of Nagano's special products here!
Hours: 10am – 8pm
Access: JR Nagano Station's East-West passageway
Address: 1-22-6 Minamichitose, Nagano-shi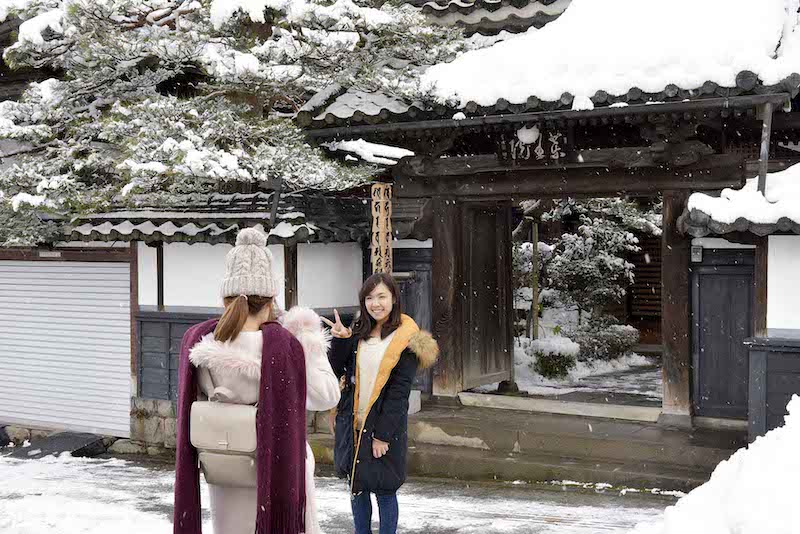 Hotels in Nagano
There is a wide range of hotels from luxury types to economy types, as the Winter Olympic games was held before here in Nagano city. Dormitories such as Moritomizu Backpackers, DOT HOSTEL NAGANO and ORAHO NAGANO are highly popular among foreign tourists.
Shukubo – temple lodgings
Shukubos are Buddhist temples that provide visiting pilgrims and tourists with accommodation. Whether you are religious or not, staying at a Shukubo is a great way to experience Japanese culture.
Yakuoin Temple is a Shukubo at Zenkoji Temple for guests to stay overnight and sample Shojin Ryori (a vegetarian diet for Buddhist monks). Rooms are up to the standard of a ryokan, but do remember it is a temple rather than a hotel.
Access: 10 min by taxi from JR Nagano Station
Address: 657 Motoyoshi-cho, Nagano-shi
Go by bus - a convenient way to explore the city!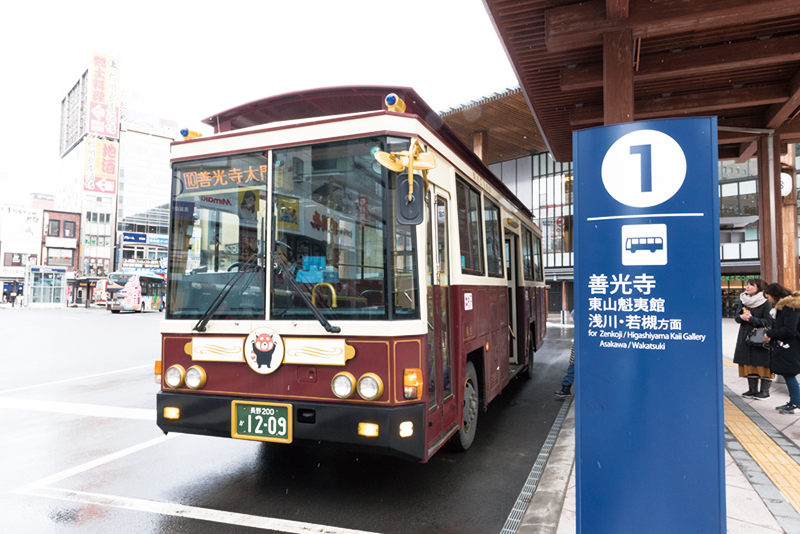 Bus stop information in front of Nagano Station Buses for Zenkoji Temple
How to ride the bus in Nagano City
* In some cases, tickets should be purchased in advance.
* Paying fares
Cash is the most frequent mode of payment for paying fares in Japan. Major credit card might not be accepted.