Gifu Prefecture in Central Japan is one destination that nature and culture lovers should not miss! Some of Gifu's main attractions include the renowned World Heritage Site Shirakawa-go and Okuhida, famous for its majestic natural sights, hot springs, and many more highlights. The Nagoya area in neighbouring  Aichi Prefecture is a very accessible 29 minutes away from the Chubu Centrair International Airport via the Nagoya Railway (Meitetsu μ-SKY Limited Express train) and is home to many well-known spots such as Nagoya Castle and its iconic golden Shachihoko.
Read on to find out more about some of the most attractive spots in Gifu and Aichi Prefectures that showcase the best of rustic Japan and its traditional culture that will wow you no matter how many times you have visited Japan before.
1.Irori-Robata – something to try on your next trip to Japan
See the beautiful Gassho-zukuri of Shirakawa-Go and experience Irori-Robata at Kanda House
The 100 or so large and small Gassho-zukuri houses that remain in the fields of Shirakawa-go look like a scene right out of a Japanese folk tale, especially in winter when the region is blanketed in snow. For a breathtaking panoramic view of this sight, head to the Tenshukaku Observatory, a popular spot for tourists and photographers alike.
Do also make a stop at the Kanda House, a tour facility that was originally constructed during the late Edo period (1603-1868). Its sunken hearth is a typical architectural feature in the region, where families used to gather round to keep warm and cook food during long, snowy winters. You can also sample wild herb tea brewed with water boiled in the hearth! (Currently suspended due to Covid-19)
As you stroll around, take a closer look at the Gassho-zukuri houses. Their famously steep roofs allow snow to slide off instead of accumulating, while their pillars do not contain even a single metal nail – awe-inspiring examples of the ingenuity of the Japanese of yore.
2.Explore the Water City on two wheels!
Enjoy the town of Gujo Hachiman by e-bike!
Gujo Hachiman, a former castle town on the upper reaches of the Nagara River, is the perfect place to enjoy an e-bike cycling tour. There is nothing more refreshing than cycling leisurely down small streets and back alleys yet unknown to most travel guides and sightseeing maps with a friendly guide while the river murmurs alongside you. Wherever your e-bike explorations lead you, do not forget to visit historic Kajiya-machi, where the streets retain memories of bygone days. Also, Gujo Hachiman Castle, known as the "Castle in the Sky" for the dreamy sea of clouds that keep it afloat, is a scenic Gifu attraction worth seeing. The rivers and canals that crisscross Gujo Hachiman have earned Gujo Hachiman the nickname "Water City". Taste this pure and delicious water in the form of local dishes such as soba noodles and sake available around Gujo Hachiman.
3 Rise up above the clouds without breaking a sweat!
Ride the Shinhotaka Ropeway for a breathtaking view!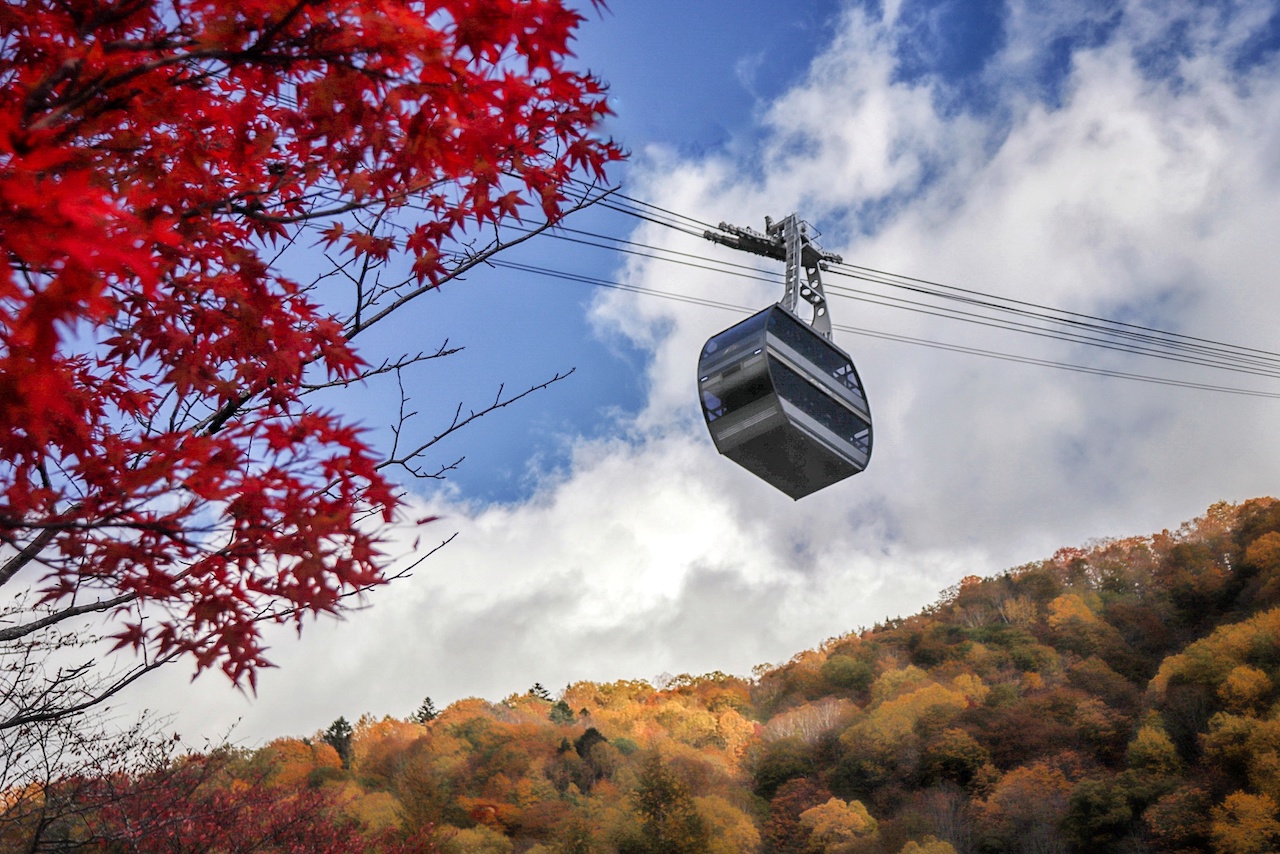 Get to the peak of Mt. Hotaka without having to endure the arduous hike up by riding the Shinhotaka Ropeway. The only double-decker gondola in Japan, the Shinhotaka Ropeway ferries passengers right up to the summit which is a staggering 2156m above sea level. From the rooftop observation deck at Nishihotakaguchi Station, you can enjoy a spectacular panoramic view of the Northern Alps in all their majestic glory.
Instead, save all that energy for a walk through the primeval forest of Sengokuenchi outside the Nishihotakaguchi Station. Feast your eyes on the alpine flora and autumn foliage which are known to be at their most picturesque in early October.
1 A giant guardian Manekineko on the street!
Take a stroll along the "Pottery Footpath" and try making Tokoname pottery!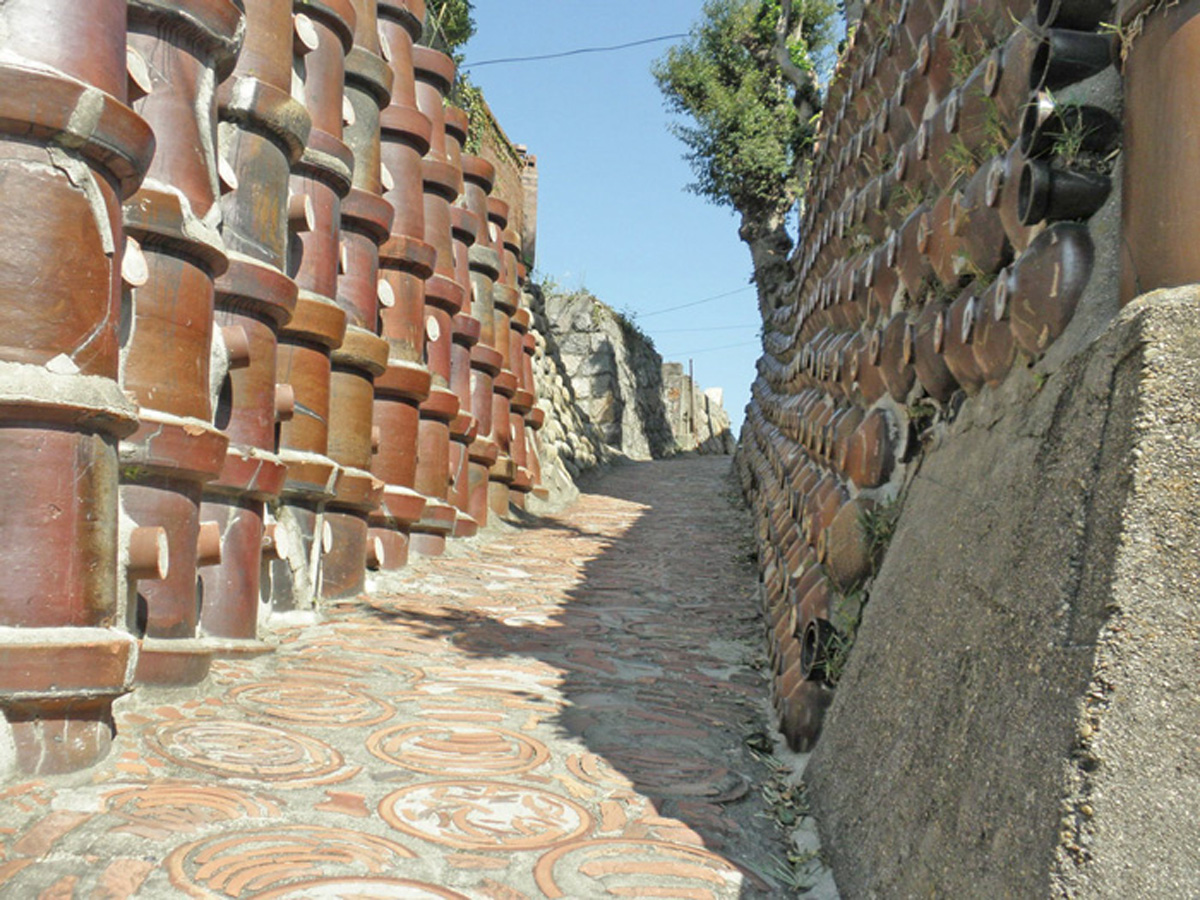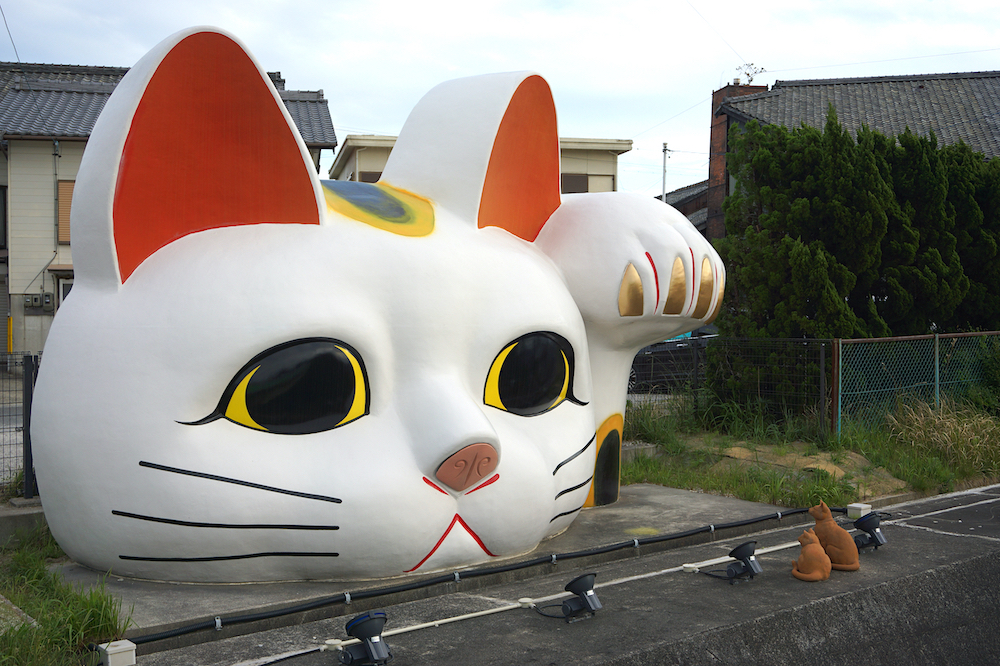 Tokoname City, located on the Chita Peninsula in Aichi Prefecture, is known for its Tokonameyaki pottery. While the pottery industry was once the city's lifeblood, these days it is tourists who flock to Tokoname City, and more precisely to the numerous Instaworthy spots located along Pottery Footpath, a steep path located in the central area of the city. The Manekineko, or fortune-beckoning cat, is an iconic symbol of Tokoname. There are Manekineko statues all over the city, but the best-known of them all is a 3.8m high, 6.3m wide giant Manekineko peeking over a wall, affectionately known as "Tokonyan, the cat that watches over you". Do remember to try your hand at pottery making as well, at one of the many locations in Tokoname that offer this experience. To get to Tokoname City from Chubu Centrair International Airport, take the Nagoya Railway Meitetsu Airport Line and get off at Tokoname Station after a 5-minute ride.
2 An extraordinary trip to the island of art!
Visiting art spots on Sakushima
Sakushima, located right in the centre of Mikawa Bay, is where art meets life. The entire island is an open-air museum with 24 artworks on permanent display. Visit this unique island to see how these artworks have made themselves an intrinsic part of the landscape, blending in with the scenery and local way of life. One of the most famous works on the island is the "Nap House", a transparent box house facing the sea with three rows and columns that visitors can enter. It was even featured in a popular Japanese anime in 2010!
It takes only 20 minutes by regular ferry from Isshiki Port in Nishio City to Sakushima West Port, so why not make the most out of your trip and visit both the Nishio area, famous for its Matcha, and Sakushima as well?
3 Taste, buy and experience authentic Matcha at Nishio, the home of Matcha! An area that accounts for 20% of the nation's production!
Savor Nishio's Matcha at the Former Konoe House!
A name synonymous with Matcha in Japan, Nishio is a town located in the southern part of Aichi Prefecture. The area alone accounts for 20% of Japan's Matcha production, making Nishio one of the leading "Hometowns of Matcha" in Japan. This also means that there are many cafes and sweet stores that serve Matcha, and a smorgasbord of unique Matcha-flavoured sweets to enjoy as you stroll leisurely around town. Of particular note is the former Konoe House in Nishio City Historical Park. This used to be the residence of the Konoe family, a noble family from Kyoto, and consists of two buildings: a teahouse and a Shoin (traditional Japanese study). Matcha is served in the Shoin (with seasonal Japanese sweets for a small fee). It is a great way to relax and enjoy the beautiful Japanese garden, or to bask in the beautiful memories that you have made in Aichi!
These designated spots have a lot to offer – a lot more to it than meets the eye. For more exciting discoveries and updates on what Gifu and Aichi has in store for you, kindly access the link provided below: