Yes, the following photo was taken in Japan.
This area is called Tottori Sakyu or Tottori Sand Dunes.  These hills of sand are 16 kilometers long from east to west and 2 kilometers wide from north to south. Located in the Northeast of Tottori prefecture they face the Japanese Sea. The ocean wind that blew from the Sea of Japan created these dunes over a period of almost a 100,000 years.
Visiting the Tottori Sand Dunes
I came here with a group of friends in September. During this time Japan is still warm enough to walk around in a T-shirt, compared to some European countries. A member of our group heard about the dunes and wanted to see them because we were in the area. I was very surprised to learn of their existence as even some of our Japanese friends had not heard of the dunes. Even if you're more of a "forest and lakes" person, this unique sandy area makes a big impression.
The area really feels like a different country and the locals play into that atmosphere by providing camels – yes, camels – to ride on for a fee. If camels aren't your thing, you can also ride a horse that is decorated like it came from North Africa.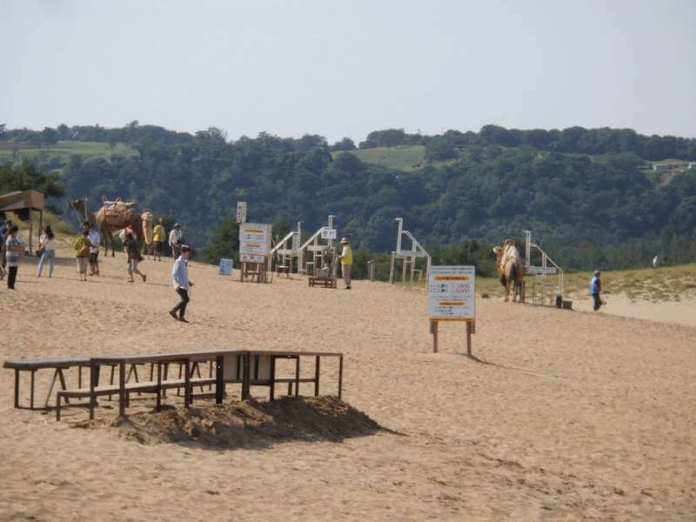 Outdoor Activities at Tottori Sand Dunes
The dunes are a popular spot for paraglading and sandsurfing or for swimming in the ocean. During the summer, the sand gets nice and warm making relaxing on your beach towel feel like visiting a spa. But what's truly amazing is the view. The contrast between barren desert and lush green hills in the distance is truly spectacular. The dunes are actually slowly disappearing because of reforestation efforts in Tottori prefecture. Even if it might take a long time before they're completely gone, don't miss the chance! You will amaze all your friends by saying your photos of the dunes were taken in Japan.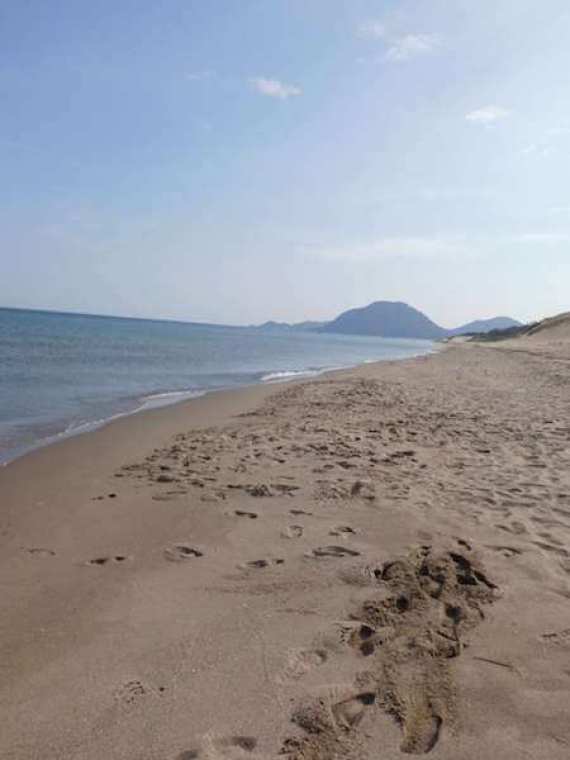 Explore the Sand Museum in Tottori, Japan
After seeing the dunes you can visit the local Sand Museum that displays sand sculptures from artists all over the world. The exhibitions change annually so be sure to visit regularly if you're into sand art. Near the sand Museum is a shop that sells juice made from the famous Tottori pears. Japanese pears are round like apples, and the ones from Tottori  are highly valued.
The area is truly unique in Japan and a must-visit when you are near Tottori. The area is easily accessible with hourly busses from Tottori Station.
Read also: Picturesque Japan: The Tottori Sand Dunes and check out our Picturesque Japan series for other photogenic places to visit.
Access:
Local Bus : 20 minutes from Tottori Station, take the bus bound for Tottori Sakyu and get off at the last stop.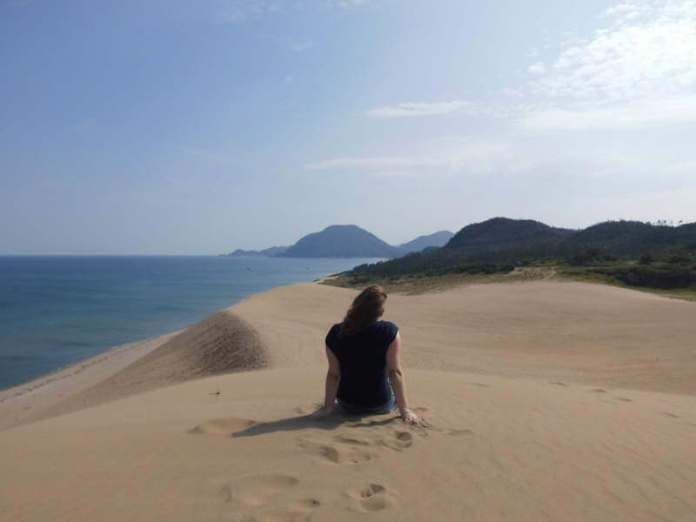 ---
WATTENTION NINJA WRITER PROFILE

Ilse Montald
From popular culture to traditional culture, I've immersed myself in both. I love writing about tradition, history and sharing fun discoveries. If I'm not outside watching a festival parade I'm leisurely reading manga in kimono.
MORE ARTICLES BY THIS WRITER
|
ABOUT WATTENTION NINJA