Hachimantai: Hiking Through the Valleys of Hell
When you think of areas for hiking and enjoying leisurely strolls, usually places covered with lush green vegetation spring to mind, right? Well, if you are tired of the typical locations, then Akita-ken Hachimantai area, known for its grand scenic landscapes like Hokkaido, offers a once in a life time trekking experience. Nature trails in Hachimantai take you over the hellish terrain of a mud volcano, letting you observe bubbling hot springs, steaming vents and other spectacular volcanic activity up close.
Towada-Hachimantai National Park www.akitafan.com/en/archive/tourism/1130
Tamagawa Onsen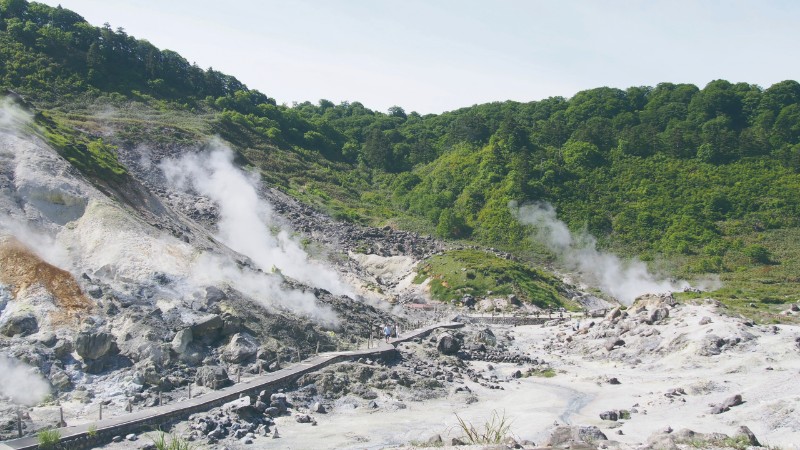 The Tamagawa Onsen (Hot Springs) also has trails which have been shaped by the volcanic activity of the area. As you stroll along the trails, you can see vents in the soil spewing, vapor and steam rising off bubbling hot springs. The steam from the hot springs have therapeutic qualities, so many visitors will lie down on tatami straw mats near the springs bathing in the steam, a fascinating sight you will not see anywhere else. A hike on this paved trail from beginning to end takes 30 minutes.
Tamagawa Onsen: www.akitafan.com/member/content/173/en
Tamagawa Nature Reseach Road: www.akitafan.com/en/archive/tourism/1417/
Goshogake Onsen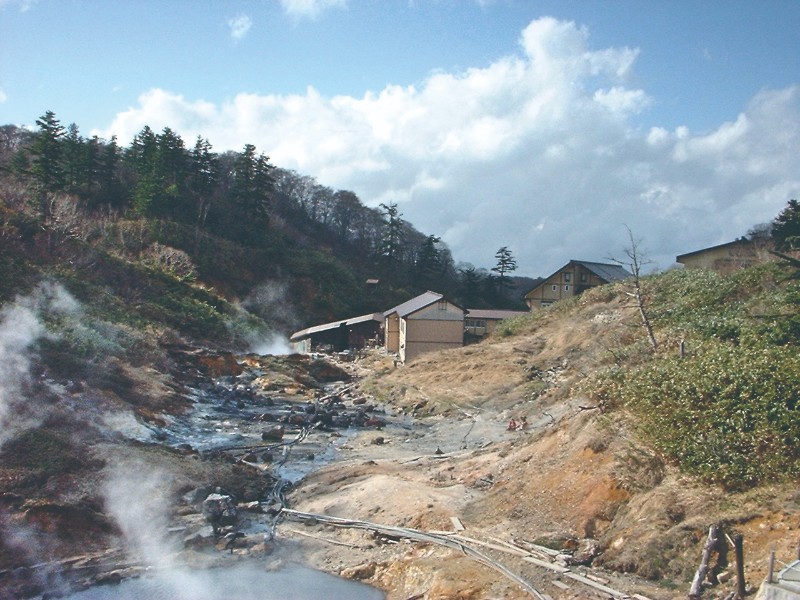 The Goshogake Onsen is a spa area that has been visited for centuries for its therapeutic qualities. The area also has trails covering the volcanic landscape where you can observe thermal activity such as steam, volcanic gas, hot streams and mud rising up from hydrothermal vents and marshes throughout the area. The intense heat from the soil warming your feet, the smell of sulfur blanketing the air and the plant life living in this harsh environment reminds us that the earth is very much alive. You can hike a 40-minute trail that lets you see a spectacular view of the contrasting mountain landscape in the distance. All trails are paved so trekking in sneakers is not a problem.
Goshougake Nature Research Road
Access: 45-min by bus from Hachimantai Station (JR Hanawa Line)
URL: www.akitafan.com/en/archive/tourism/1351
Enjoy Sea & Water Activities
The Tohoku region is not just mountains and forests; it also possesses a stunning view of the sea, earning it the nicknamed "The Alps of the Sea". With the region's recovery from the Great East Japan Earthquake, the once abundant wildlife in the waters along the coast have returned and areas where you can enjoy sea and water activities are quickly becoming popular.
Tanesashi Coast and Kabushima Island (Aomori-ken)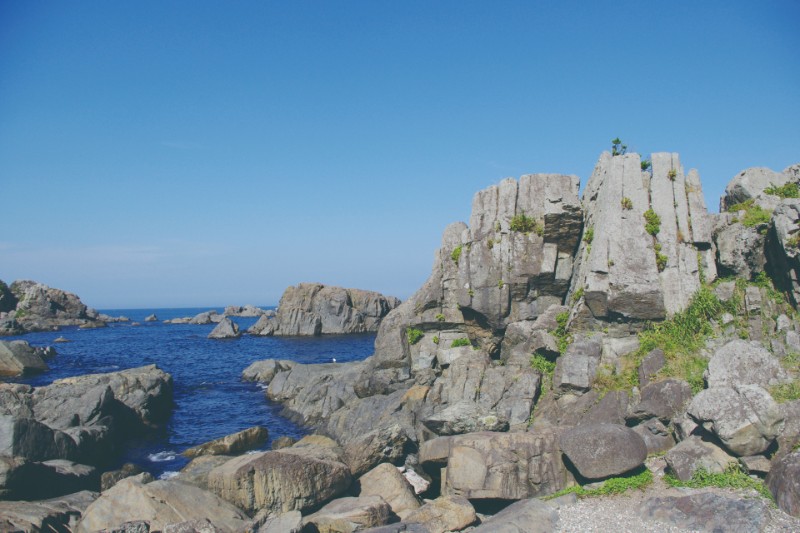 If you go out onto the water in a sea kayak by the Tanesashi Coast, you will be greeted with a spectacular view of the coast line. With its various terrains and rich vegetation, there is plenty to explore along the Tanesashi Coast. One great area to visit is Kabushima Island. While being a mating ground for over 3,000 black-tailed gulls, Kabushima Island also features a series of striking jagged rocks, smooth sandy beaches that continue along the coast and a bay area lush with wild plants. You can easily access the Tanesashi Coast and Kabushima Island from Hachinohe Station on the Tohoku Shinkansen train line.
Sanriku Fukko (reconstruction) National Park: www.env.go.jp/en/nature/nps/park/sanriku/guide/view.html 
Matsushima Island of the Nihon Sankei (Miyagi-ken)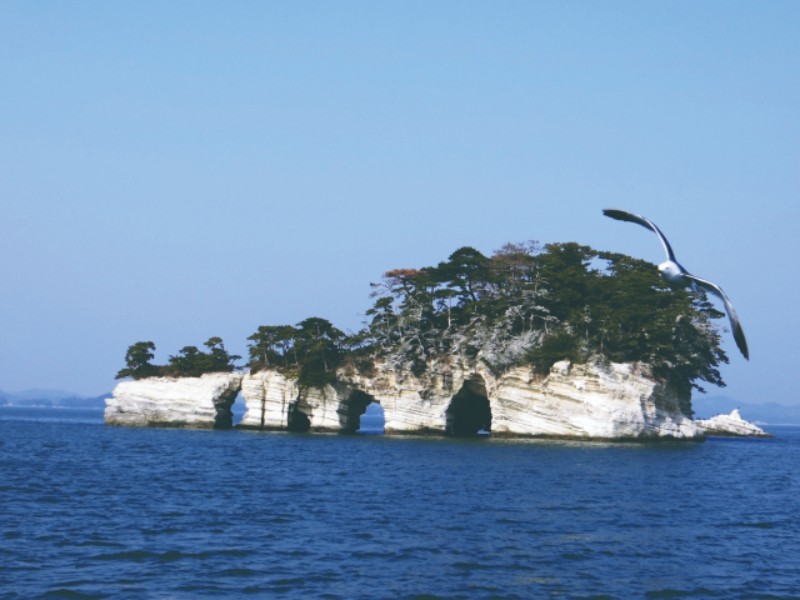 People in Japan have been captivated for centuries by the sublime beauty the costal landscapes of the Nihon Sankei, known as the three most beautiful views in Japan. One of the three costal landscapes is the island of Matsushima. The tranquil waters surrounding Matsushima Island's bay are home to some 280 islands of varying sizes. If you set out on a sea kayak rather than a sightseeing boat, you can get very close to the inhabited island, surrounding rock formations and caves. With so much natural beauty to explore, this area is becoming more and more popular for those hungry for new adventures.
Matsushima Tourism Association: www.matsushima-kanko.com/en/
More Great Trekking Areas
Shirakami-Sanchi (Aomori & Akita-ken)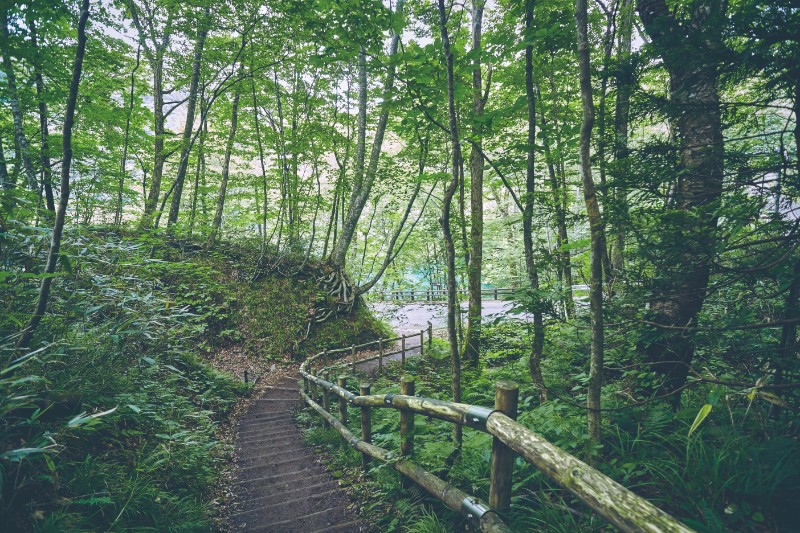 Once you trek through the immense World Heritage Site forest of Siebold's beech trees, hauntingly beautiful blue lakes and waterfalls await you.
Sirakami-Sanchi Visitor Center www.experience-shirakami.com
Urabandai Highlands (Fukushima-ken)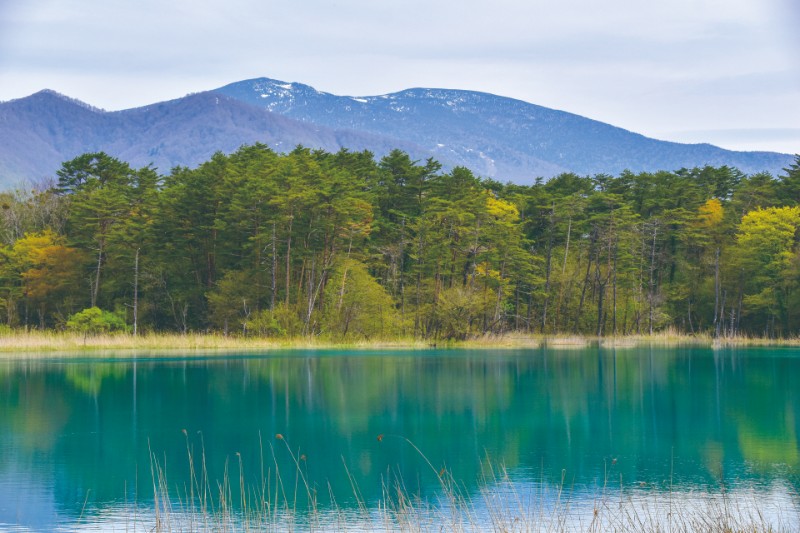 When Mt. Bandai erupted in 1888, the highlands became littered with lakes and marshes. The area has many trekking courses and is well-known for river trekking and canoeing.