Tokorozawa in Saitama Prefecture is a perfect getaway for tourists and Tokyoites looking to escape the busy metropolis. Amazingly, Tokyo's northern neighbor, Saitama, offers a unique blend of calming nature, intriguing history, and exciting Japanese pop culture. For people who enjoy hiking, museums, local cuisine, and more, be sure to visit Tokorozawa City in Saitama, Japan!
What to do in Tokorozawa: Sayama Hills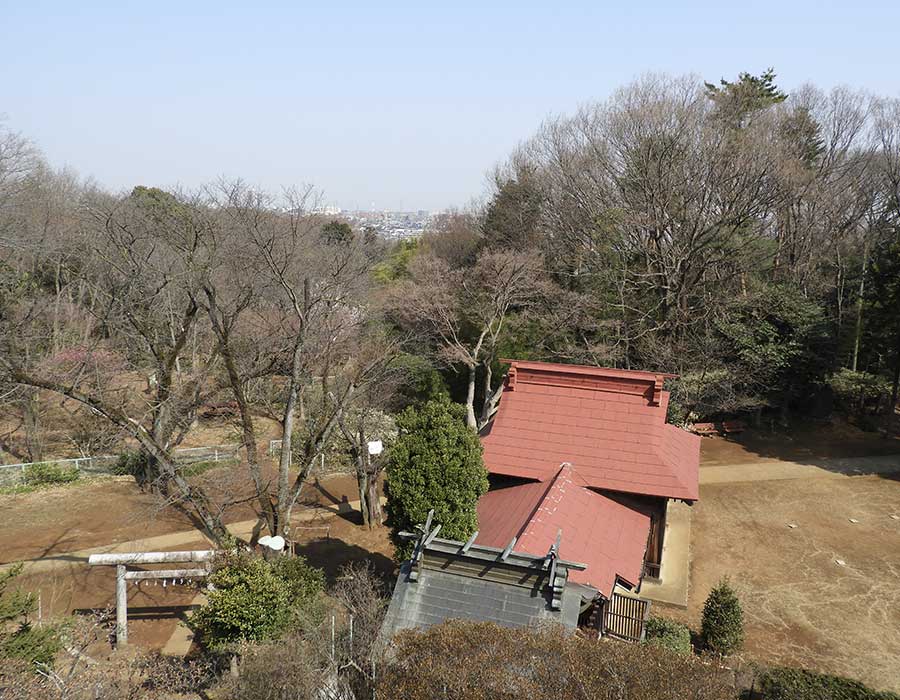 In recent years, Tokorozawa Station has gone through some major changes, and I have been eager to see what this area in the Tokyo suburbs has to offer. I was greeted by friendly Japanese guides for our day trip in Tokorozawa, Saitama Prefecture. The Tokorozawa Japanese guides immediately offered us some refreshing local Saitama green tea. Then we were on our way to some amazing sights around Tokorozawa, Saitama. The first stop for me on my trip to Tokorozawa was Sayama Hills.
After a short 30 minute ride from Ikebukuro, I changed trains at Nishi-Tokorozawa Station. After arriving at the Seibu Tokorozawa Station, you may feel reminded of some or your favorite anime. In fact, I heard the mystical forests, delightful characters, and casual atmosphere of this area inspired a famous anime movie director.
From there, I made my way to Shimo-Yamaguchi Station, and as soon as I stepped away from the station, I immediately feel at ease, as I took in a lovely breath of fresh air from the nearby forests of Sayama Hills.
The Inspiring Nature of Sayama Hills
I walked for about 20 minutes through local residential areas, vegetable gardens and pockets of forest to the Sayama Hill Flora and Fauna Interaction Centre. Seeing all this fresh vegetation in Tokorozawa, it was hard to believe I was only a short train ride away from Tokyo.
For anime fans, you can visit the forest that served as inspiration for iconic anime movies, like the one featuring a certain friendly, fuzzy, neighborly giant. Inside the center, one of the guides will give you a map and show you photos pointing out all the spots you might want to see. I was told that there are English-speaking guides available most days.
With the help of my guide, I walked up the hill, known as Arahata Fuji, listening to the birds and the soft crunch of acorns underfoot. This delightful Tokorozawa sightseeing area is also called mini–Mt Fuji. From Arahata Fuji, you can see the real Mt Fuji in the distance. In addition, Seibu Dome, Tokorozawa City, and Tokyo Sky Tree even pop into view on a clear day. Arahata Fuji in the Sayama Hills area is a perfect place for a picnic and day out under the trees.
Arahata Fuji
Access:20 mins walk from Shimo-Yamaguchi Station on the Seibu Shinjuku Line.
Hours:9:00-17:00
Closed:Mondays and Public Holidays.
Nostalgia Reaches New Heights at Tokorozawa Aviation Memorial Park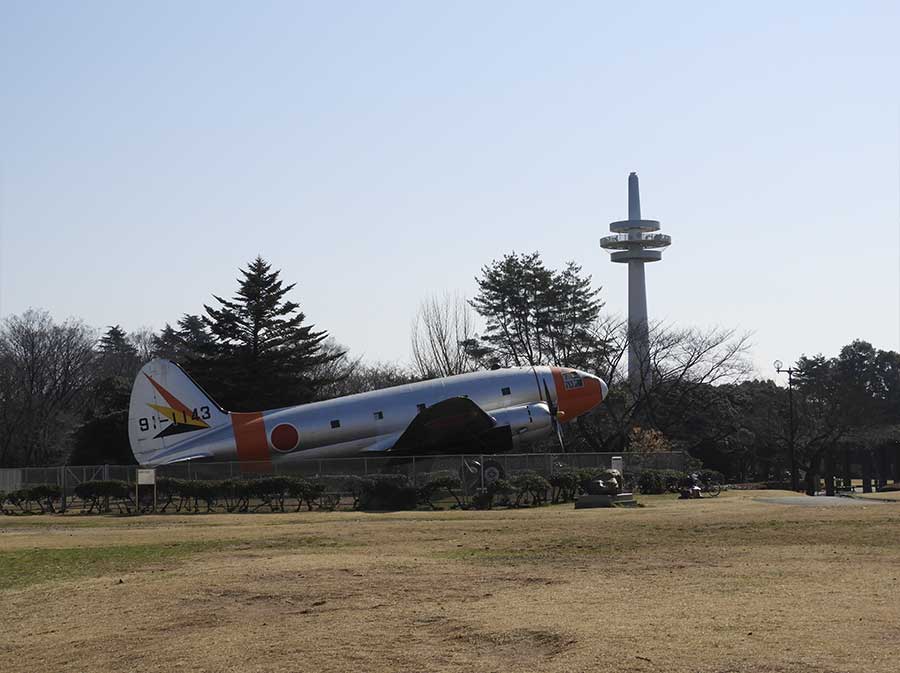 Many may remember a time in their youth when they dreamed of being a pilot. At the Tokorozawa Aviation Museum near Koku-Koen Station on the Seibu Shinjuku Line, the uplifting nostalgic atmosphere will send you soaring. Koku-Koen Station was even designed to look like a 1919 "Henri Farman" biplane, with a large clock appearing as the station's propeller. A white YS-11 carrier welcomes visitors to the park right away. The YS-11 carrier was the first national aircraft developed and manufactured by Japan after the war.
There are more than just impressive aircraft replicas populating the park though. The area is filled with trees flowers, and joyous groups of friends and family enjoying a walk, picnic, and casual sports. I enjoyed watching a group of elderly men channeling their inner child as they flew their model airplanes high in the sky.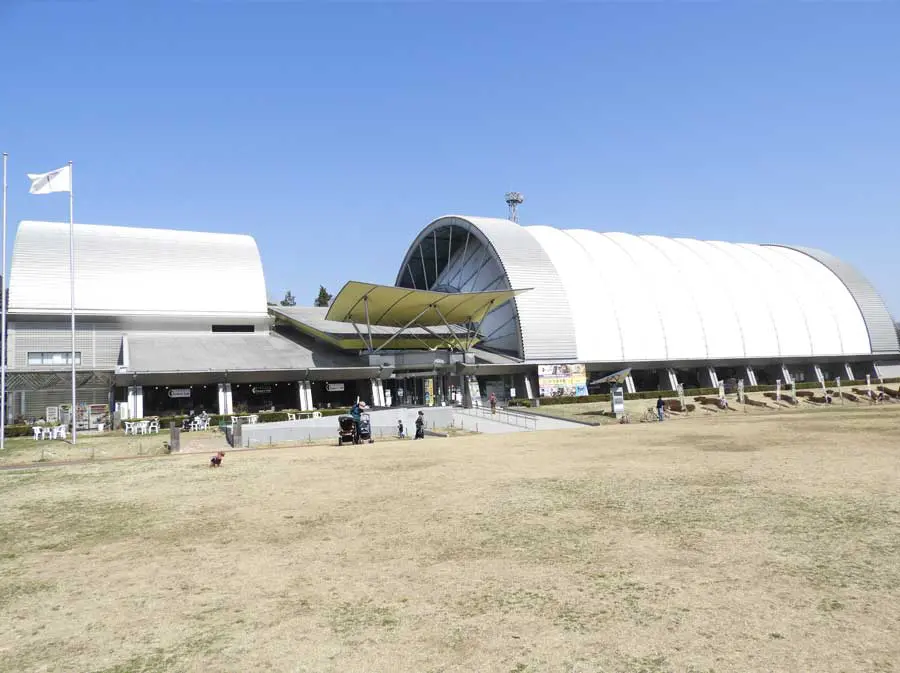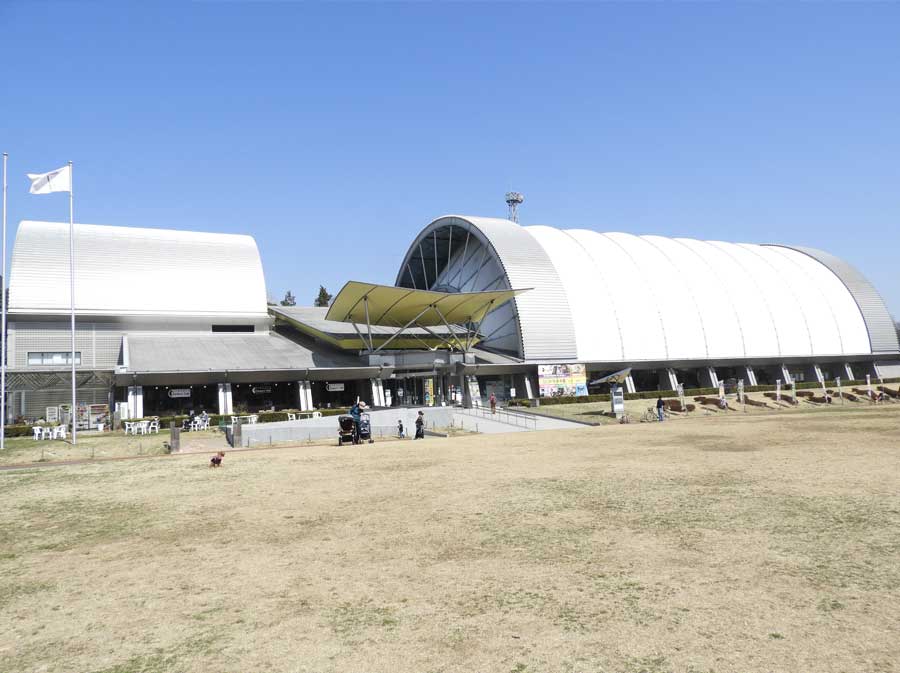 Tokorozawa Aviation Memorial Park is filled with history as much as it is with fun. The grounds of Tokorozawa Aviation Memorial Park is actually the site of Japan's first airfield (1911)! In fact, there are bits of aviation history scattered throughout the park.
Visit Tokorozawa Aviation Museum in Saitama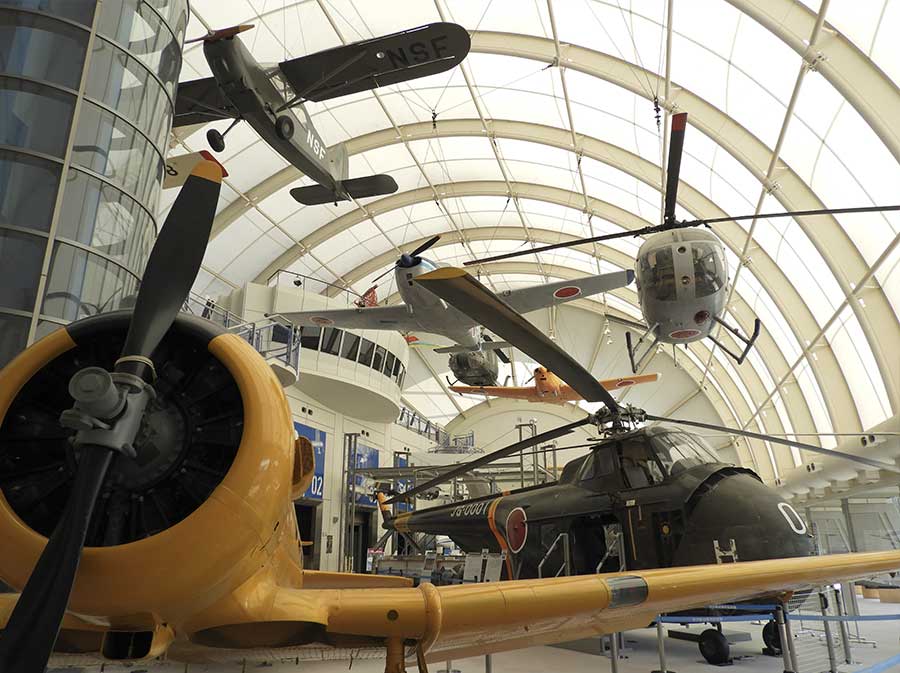 On the side of the Tokorozawa Aviation Memorial Park is the Tokorozawa Aviation Museum. The main hall has airplanes, helicopters, and engines which you can sit in, touch and get close to. There is a variety of interactive activities including a flight simulator and spacewalking experience. Fun to be had by the whole family. The museum shop sells a good variety of toys and model planes.
After a day of fun, there is a spacious coffee shop on site at Tokorozawa Aviation Museum. However, I decided to simply grab an ice-cream and walk outside in the park to explore the nature and atmosphere of Tokorozawa Aviation Memorial Park more.
On the opposite side of the park, I found a lovely Japanese garden and tea house. Here, you can order tea and choose from one of four beautifully presented traditional Japanese sweets while looking out over the Japanese garden at Tokorozawa Aviation Memorial Park.
Airplane fans will surely enjoy this area of Tokorozawa.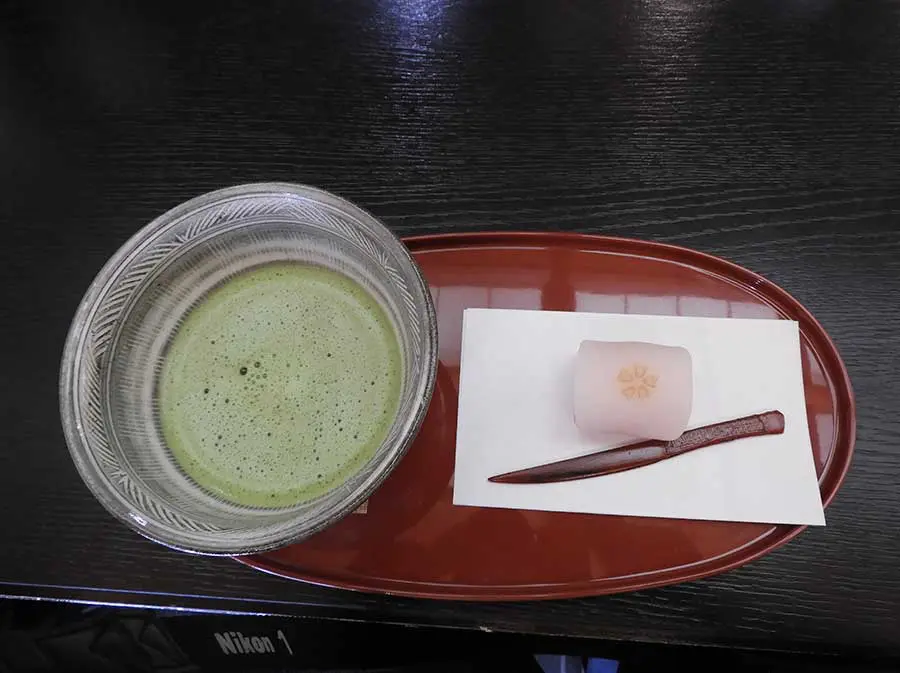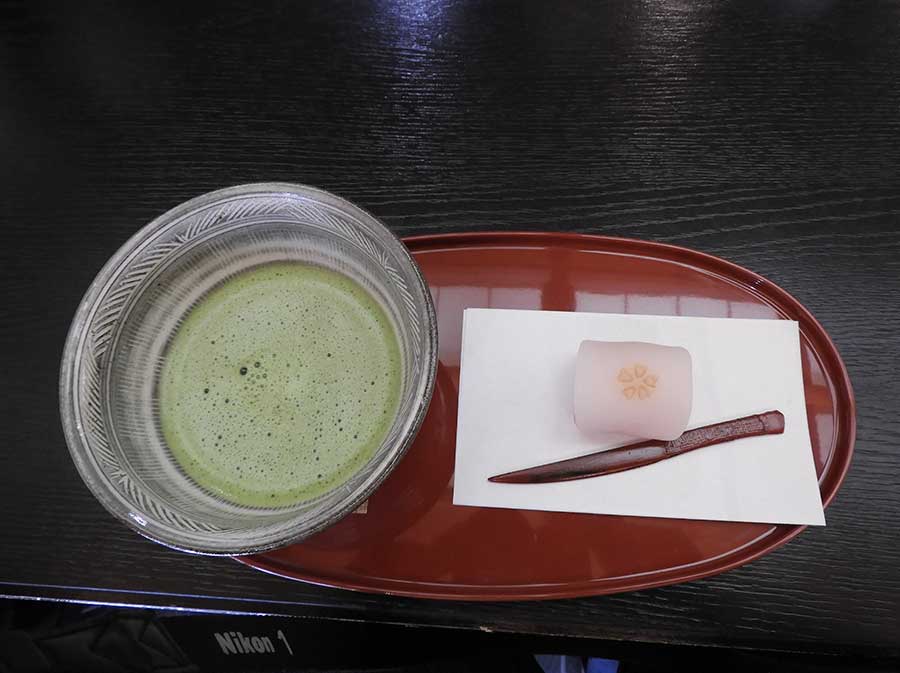 Tokorozawa Aviation Museum
Access: 10 minutes walk from Koku-koen Station on the Seibu-Shinjuku Line.
Hours: 10:00 – 16:30 (entrance until 16:00)
Closed: Mondays and New Year's Holidays. Open Mondays if a National Holiday.
URL: tam-web.jsf.or.jp (Japanese)
Tea Room Saishotei
Hours: 10:00 – 16:00 
Closed: Mondays and New Year's Holidays.
Retro Pub Hopping around Tokorozawa, Saitama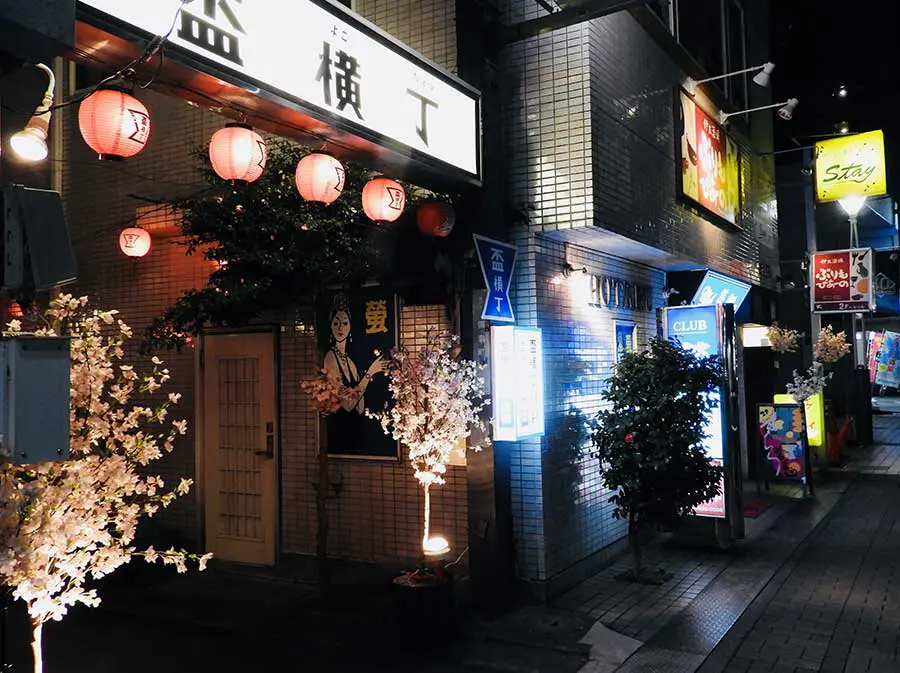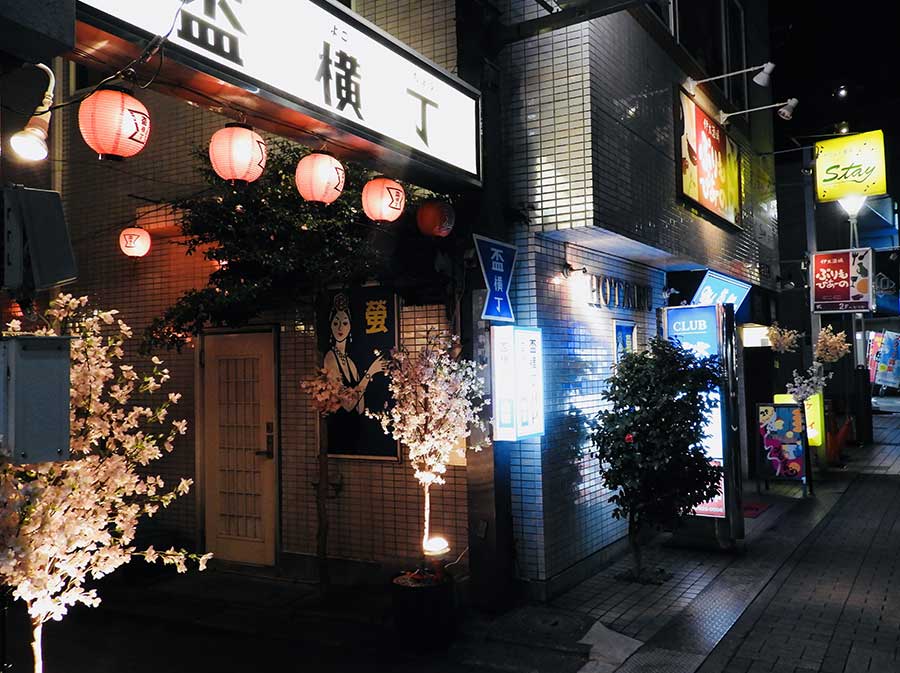 As in most places that I explore, I ventured into the back streets to get a feel of the area. Walking a little further past "Propellor Street" which surely has plenty of excellent places to dine, I continued on in search of a more local experience on the streets of Tokorozawa.
Eventually I found a little street called Sakazuki Yokuchou, which means shot glass street. Adding to the local atmosphere, there were plenty of old movie signs from the seventies. Finally, the last shop on the left draws me in, where I am welcomed by a tall and happy chef/owner who invites me to sit at the counter.
Looking over the Japanese menu, it was difficult to make out the dishes. Feeling adventurous, I simply said, "omakase kudasai" which means, "I leave it up to your choice". Of course, I was not disappointed by my experience traveling back in time, enjoying cold beer and sake, and making new friends.
Blending Tradition with Pop-Culture at Tokorozawa Sakura Town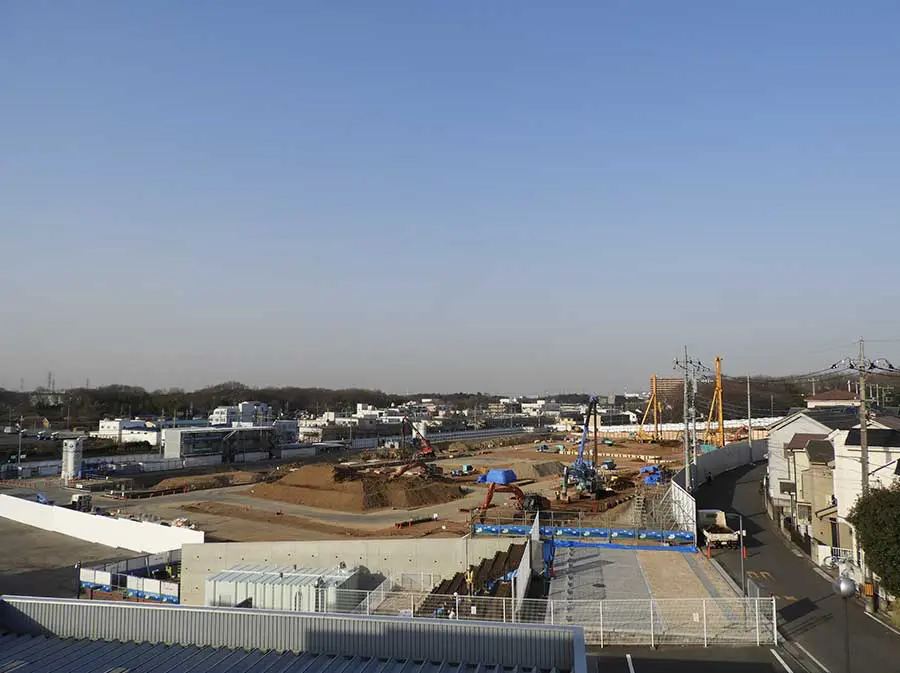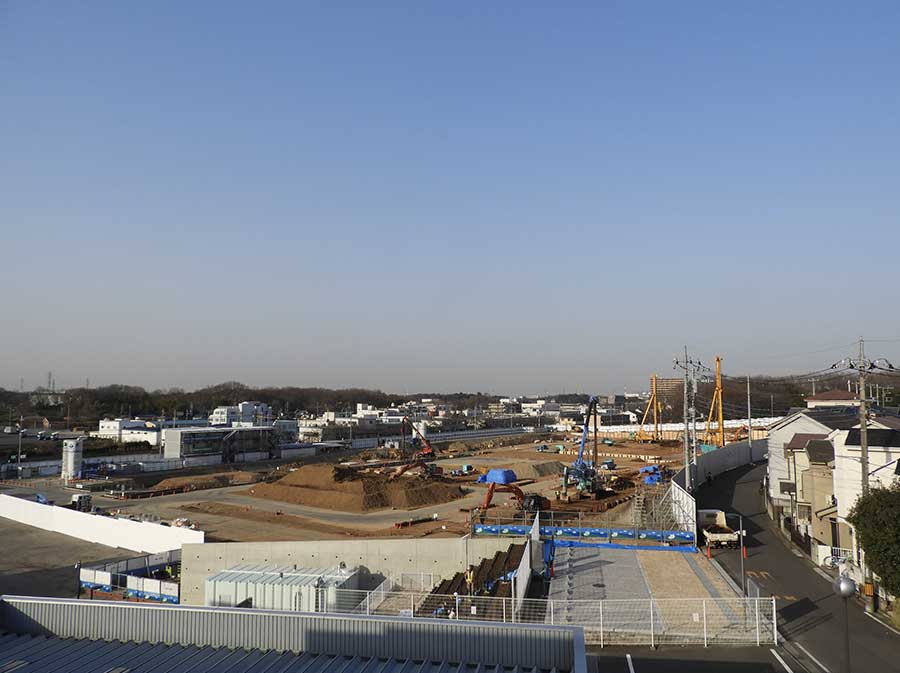 Completed back around the time of the 2020 Tokyo Olympics as part of the Cool Japan Forest project supported by manga and anime giant KADOKAWA, Tokorozawa Sakura Town blends modern Japanese pop-culture with tradition. The greatest example of this marriage of styles is the Musashino Nimasu Uruwashiki Yamato no Miyashiro Shrine. Unlike others around Japan, this unique shrine in Tokorozawa Sakura Town adds a slick, modern flare while paying respect to traditional Japanese roots.
The facilities also feature restaurants serving local food, an anime-themed hotel, an impressive museum designed by renowned architect Kengu Kuma, and an expansive library with all the manga and Japanese novels you can enjoy. The entire complex is amazing, filled with surprises around every corner. With something to offer for everyone, Tokorozawa Sakura Town is definitely worth a visit for anyone traveling around Tokyo and Saitama.