The best season for viewing Tokyo's skyline is from November to February. The air can be so clear that on a sunny day you can see as far as Mt.Fuji. Tokyo has countless observatory decks with great views, but with slated windows that suppress reflection, the Bunkyo Civic Center has to be one of my favorites, and you can enter for free!
Viewing the Shinjuku Skyline from Bunkyo Civic Center
Just look at this breathtaking view of Shinjuku's towering skyscrapers with Mt. Fuji in the backdrop.The tallest building located on the right side of Mt.Fuji is the Tokyo Metropolitan Government Building.
Tokyo Panoramic Views from Bunkyo Civic Center
Next, let's have a look at the view of Ikebukuro. The highest building here is Sunshine City, which also has a good observatory that is currently being rennovated.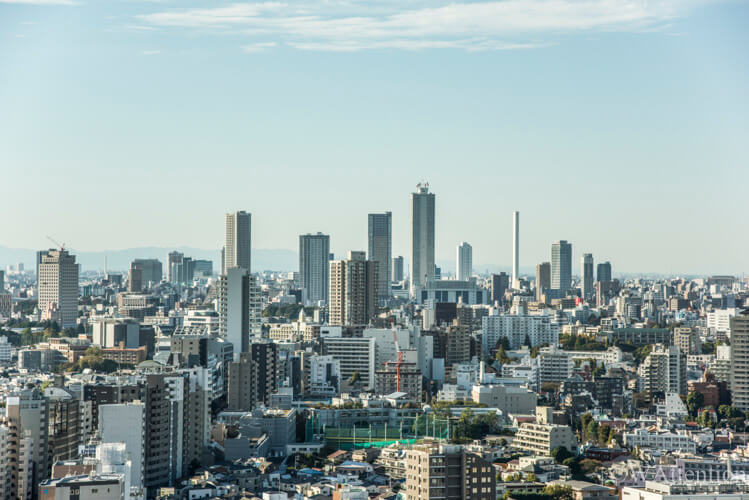 You can also enjoy a great view of Tokyo's new landmark tower, the Tokyo Skytree. With Shinjuku on your west side and Ikebukuro and the Tokyo Skytree on the east, you can enjoy an unparalleled panorama view from the Bunkyo Civic Center that is definitely worth a visit.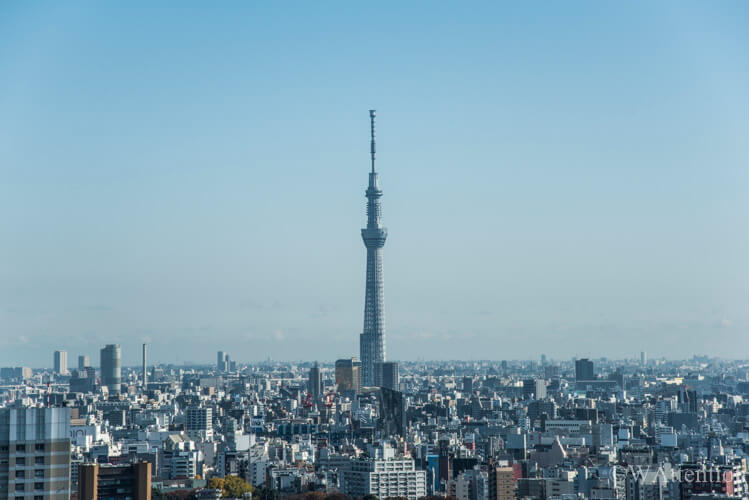 Tokyo Sunset Viewing from Bunkyo Civic Center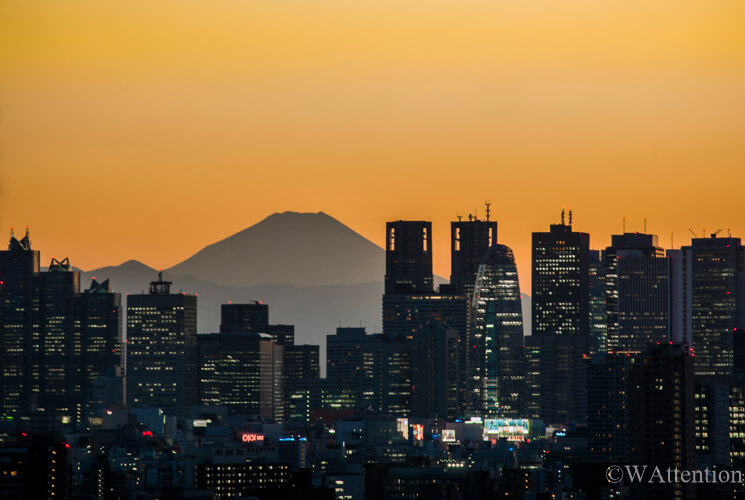 Things get even more exciting as the sun sets. The silhouette of Mt. Fuji in the back of Shinjuku's urban landscape is simply stunning.The first 15 minutes of twilight are the most spectacular, so be sure to arrive at the observation deck before it gets dark.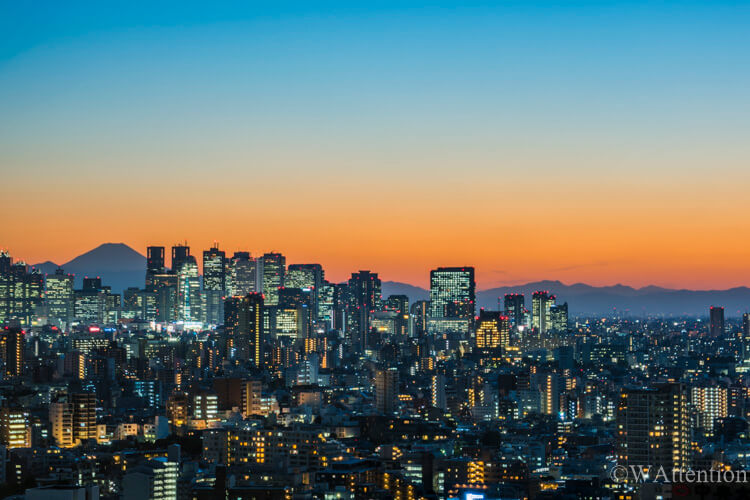 Stellar Tokyo Night Views from Bunkyo Civic Center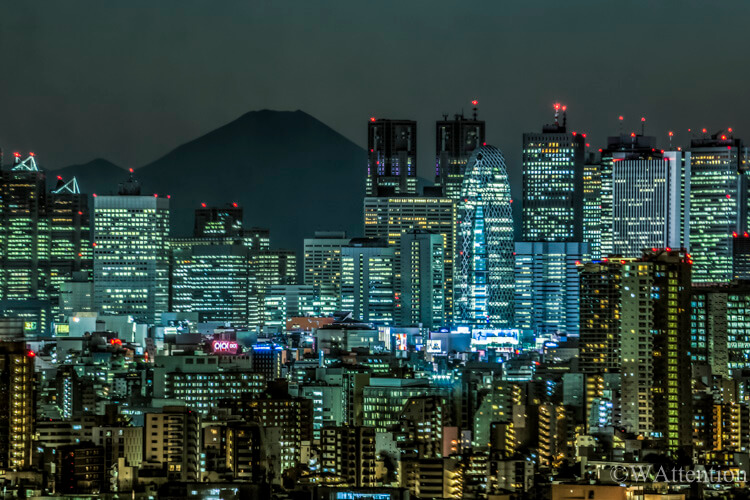 At night, the skyscrapers become extra glamorous with their flashy lights, but Mt. Fuji stays its dignified self. Behold this amazing panorama of nature and civilization.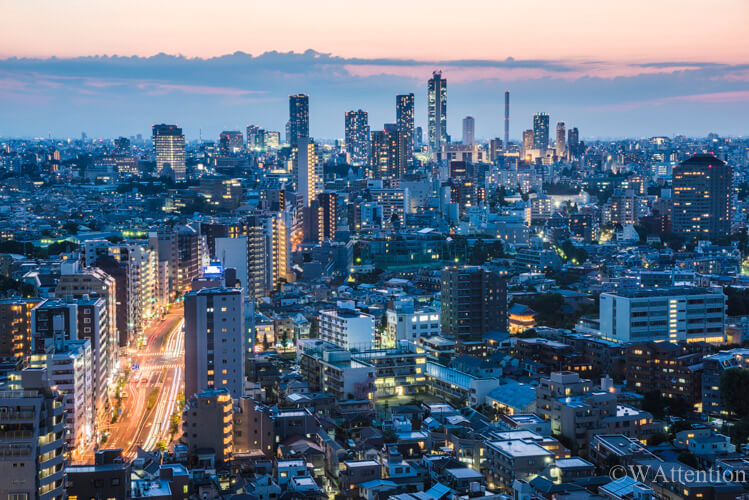 And here's a look at the heavy traffic on Kasugadori street heading for Ikebukuro during rush hour. The Tokyo Skytree takes on a different charm at night with its colored illumination.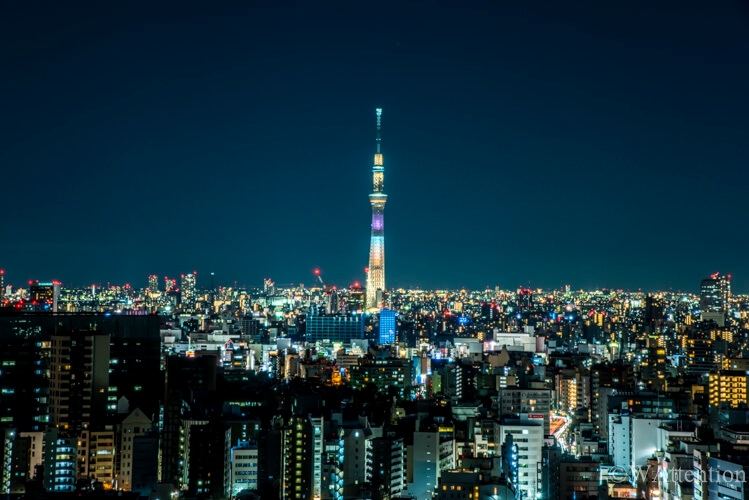 Bunkyo Civic Center
Entrance fee: Free
Hours: 9am – 8:30pm
Holidays : December 29 – January 3, 3rd Sunday in May
Location: Kasuga 1-16-21, Bunkyo, Tokyo
Access: 1-min wak from Korakuen Station (Marunouchi Line, Namboku Line), 1-min walk from Kasuga Station (Mita Line, Oedo Line)