A historic checkpoint station
in a modern, stunning coastal setting
Back in the Edo period (1603-1868), Kita-Shinagawa thrived as a shukuba, or checkpoint station, on the Tokaido, one of the five ancient roads that connected Tokyo with Kyoto. Weary travelers would stop and take a rest at "Shinagawa-shuku" before continuing their trip. Despite the drastic change in street scenery over the years from traditional lodgings to modern stores, its historic charm remains elegantly intact. Thanks to the hard work of locals, the heritage of this area is well-preserved.
A few blocks away from Kita-Shinagawa is Tennozu Isle, an artificial island with a whole new story to tell. Built in Tokyo Bay, it has a resort-like atmosphere that allows you to make the most out of your break. Scenic canal walk, off-beat boutique shops and a gallery converted from a warehouse are among the must-visit attractions. To discover the hidden charms of Tokyo and embrace the old and new, just take a slow stroll from Kita-Shinagawa to Tennozu Isle. The change in scenery along the way will have leave you refreshed and in good spirits!

Shinagawaura-no-Funadamari
Located on the east side of the old "Shinagawashuku," Shinagawaura-no-Funadamari was an anchorage for boats that used to bring home rich bounties of fish for the Tokugawa family. It was also famous for seaweed production. Today, Shinagawaura-no-Funadamari serves as a safe haven for small fishing boats and yakatabune houseboats. The view from the Kita-Shinagawa Bridge, which features in both high-rise skyscrapers and the nostalgic port, is a great example of how the Shinagawa legacy continues to live on.

Address: 1-1-17 Higashi-Shinagawa, Shinagawa-ku, Tokyo

Senbei-tokoro Akioka
This Japanese rice cracker specialty shop in the Tokaido area boasts a history of over 120 years. Although locally sourced seaweed is no longer used in the making of their star item "Shinagawamaki," the snack is still a most beloved local treat. The crunchy rice crackers covered in quality seaweed are a must try for first-timers!

Hours: 10am-7:30pm (weekdays), 10am-6pm (weekends &
Holidays)
Address: 2-2-8 Kita-Shinagawa, Shinagawa-ku, Tokyo

Shinagawa Shrine
Shinagawa Shrine was founded long before the opening of the Tokaido in the Edo period. It's decorated with the emblem of the Tokugawa clan as it's said that Ieyasu Tokugawa visited here to pray for victory before the famous Battle of Sekigahara took place. While you're there, why not climb Fujizaka, a man-made mound representative of Mt Fuji, and enjoy the historic ambiance?
Address: 3-7-15 Kita-Shinagawa, Shinagawa-ku, Tokyo

Onkashitsukasa Kimuraya
The springing up of guest houses in the Shinagawa in recent years has contributed to a sharp rise in foreign visitors in the Tokaido. One of the most beloved attractions is Kimuraya, a Japanese confectionery whose history can be traced back to 120 years ago. Wrapped in non-woven cloth, "Shinagawa-mochi" is designed in the image of a traditional travel bag, bringing to mind the area's historical significance.

Hours: 8:30am-6:30pm, closed on Wednesdays
Address: 2-9-23 Kita-Shinagawa, Shinagawa-ku, Tokyo

Shinagawa Kasho Kyo-an
The history of the Tokaido is not only about the past, but also the present. This lovely sweets shop has named their roll cake "shukuba" to pay homage to the legacy of Shinagawa. Sukuba roll cakes come in a wide array of flavors, including classic matcha, traditional vanilla, chocolate, strawberry and black tea for a total of five flavors. Sweets made with locally produced vegetables can also be found here.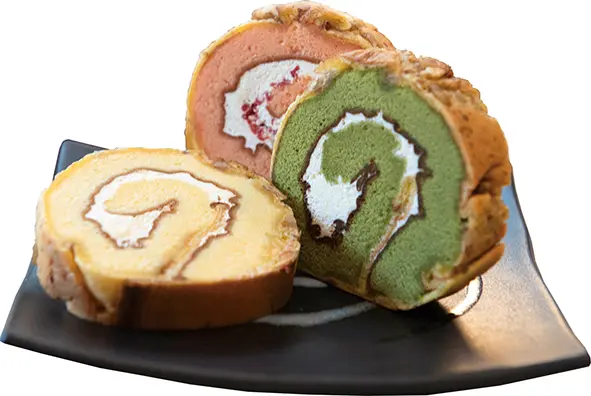 Hours: 9:30am-8:00pm, closed on Tuesdays
Address: 2-30-27 Kita-Shinagawa, Shinagawa-ku, Tokyo

TERRADA ART COMPLEX
Without a doubt, the existence of TERRADA ART COMPLEX has added an artistic flare to Tennoz Isle. Although this warehouse-turned-art gallery-complex looks reserved from the outside, it is packed with plenty of surprises, such as a warehouse elevator and unique artwork you won't find anywhere else. *The exhibitions are changed periodically.
Hours: 11:00am-6:00pm (Tuesdays to Thursdays, Saturdays), 11:00am-8:00pm Fridays, closed on Mondays, Sundays and National Holidays
Address: 1-33-10 Higashi-Shinagawa, Shinagawa-ku, Tokyo


ARCHI-DEPOT Museum
Japan's one and only museum dedicated to architectural models is located in Tennoz Isle. This museum has two exhibition spaces with architectural models by well-known architects. Discover the inner workings of architects through miniature size models of real life structures. The current exhibitions are open until July 16. (The current exhibitions are as follows: The Five groups 30s architects selected by ARCHI-DEPOT Museum- Architectual strata created by generations and society – Le Corbusier/Chandigarh – Creation and Context -ARCHI-DEPOT Museum Holds its First Special Exhibition after Renovation)

Hours: 11:00am-7:00pm, closed on Mondays (Open on Mondays that are National Holidays but closes the next day)
Admission: 1,000 JPY for those under 18, 2,000 JPY for university students and 3,000 JPY for adults
Address: 2-6-10 Higashi-Shinagawa, Shinagawa-ku, Tokyo

Third Waterfront Square (Boardwalk)
Dubbed a quick getaway for Tokyoites, Tennoz Isle commands an unbelievably stunning view of the bayside and canal front. Take a break at the Third Waterfront Square and as you gaze into the distance, you'll see canals built in perfect harmony with modern high-rise buildings. Time seems to move slower here compared to the fast-paced lifestyle of central Tokyo.

T.Y.HARBOR

T.Y.HARBOR, a landmark overlooking the Tennoz Canal, is a brewery restaurant built in a renovated warehouse. Try their craft beer and delicious food while enjoying a view of the canal. This is the place to enjoy your dining experience to the fullest.

Hours: 11:30am-2pm (weekday lunch), 11:30am-3pm (weekend and holiday lunch), 5:30pm-10pm (dinner)
Address: 2-1-3 Higashi-Shinagawa, Shinagawa-ku, Tokyo
If you enjoyed this article, you might also enjoy:
Tokyo Bayside Story: Yoyosu and Odaiba
A Day in Sumida Ward
Tokyo Bayside Story: History of Odaiba
Another 3hr trip – Shinagawa