For an affordable taste of Edo flavors passed on through the generations, stop by for lunch at one of these classic shops that preserve the methods of old.
SUSHI
Sushi as we know it today first developed in the Edo era as a type of fast food, eaten while standing at a street stall.  Sushi in the old days was also made in bigger sizes then, unlike today's delicate servings.
Janoichi Honten
Real Edomae Sushi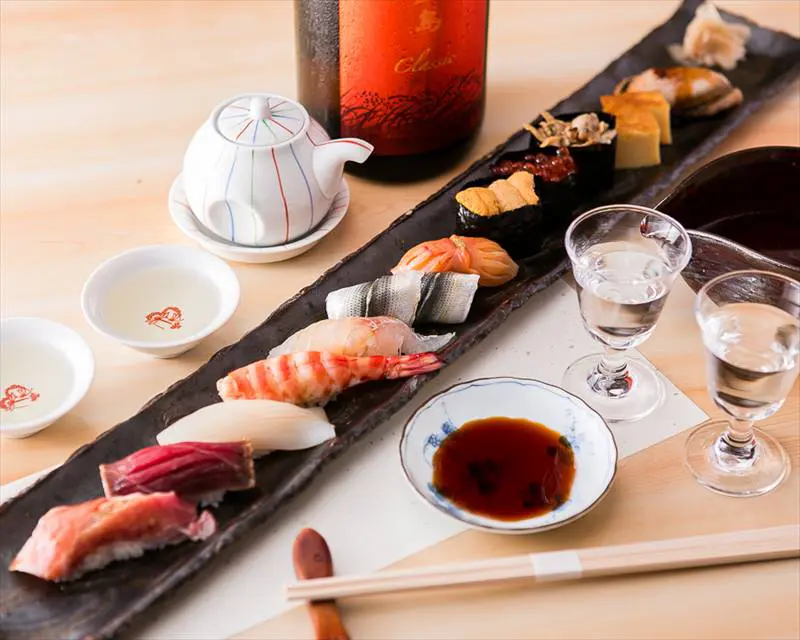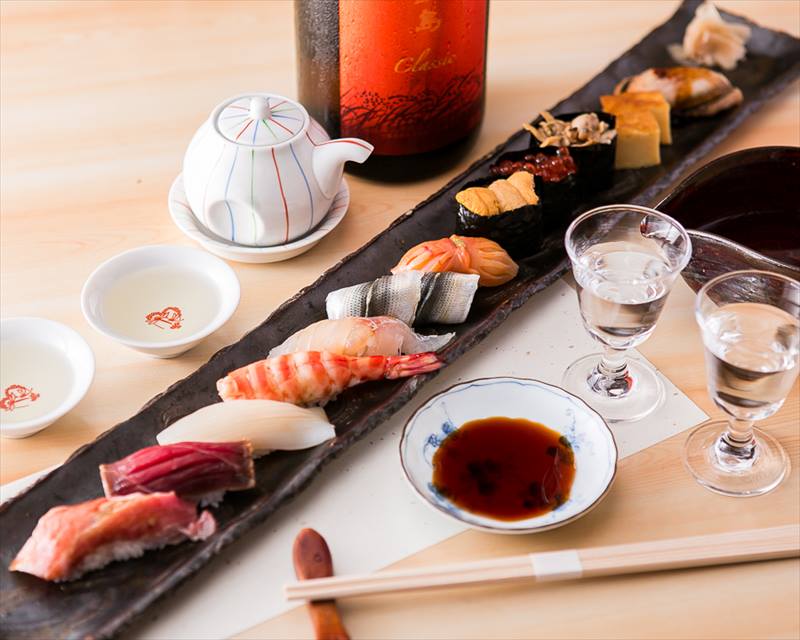 Edomae sushi doesn't get more authentic than this. Janoichi, now run by the 5th generation, has been feeding the hungry tradesman working at the fish market since over 120 years ago. Come here for a luxurious dinner or try the value-for-money set lunches.
Shop info
Address: Nihombashi Muromachi 1-6-7, Chuo
Hours: 11am – 2pm (lunch), 5pm – 10pm (dinner)
YOSHOKU
Literally meaning "Western Food", this type of Western-influenced Japanese cooking – using foreign ingredients such as Worcester sauce and ketchup – started during the Meiji Restoration.
Taimeiken
Egg-cellent Choice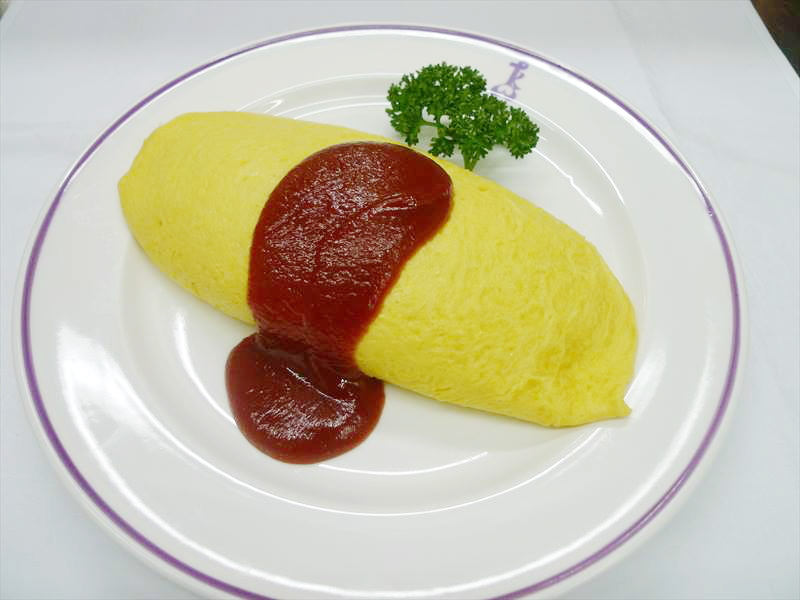 Omurice is a dish of tomato sauce-flavored fried rice wrapped in an omelette – hence the name which is a combination of omelette and rice. Taimeiken, founded over 80 years ago, is one of the most famous yoshoku restaurants in Tokyo.
Shop info
Address: Nihombashi 1-12-10, Chuo
Hours: 11am – 8:30pm (last order)(Mon-Sat) 、 11am – 8pm(last order) (Sun, National Holiday)
*For first floor dining
SOBA
Buckwheat noodles are known one of the three main foods of the Edo era, in addition to tempura and sushi. These thinly sliced noodles can be eaten either cold and dipped in a broth or served in hot soup.
Nihombashi Yabukyu
Soba So Good
This soba shop has been serving up soba at the very same location since 1902 and is now run by the 4th generation. Savor the fragrance of buckwheat noodles, accented by the smoky flavors of its bonito broth.
Shop info
Address: Nihombashi 2-1-19, Chuo
Hours: Mon-Fri: 11am – 3:30pm (last order)(lunch), 5pm – 22:30pm (last order)(dinner)
Sat: 11am – 3:30pm (last order)(lunch), 5pm – 9pm(last order) (dinner)