Just outside Kofu City is the Shosenkyo Gorge, which is said to be the most beautiful gorge in Japan. As you walk along the hiking pathway (built during the Edo Period), you can't help but marvel at mother nature's power to have created such a sanctuary as the Arakawa River rushes through the narrow valley with many large, granite formations that come in interesting shapes.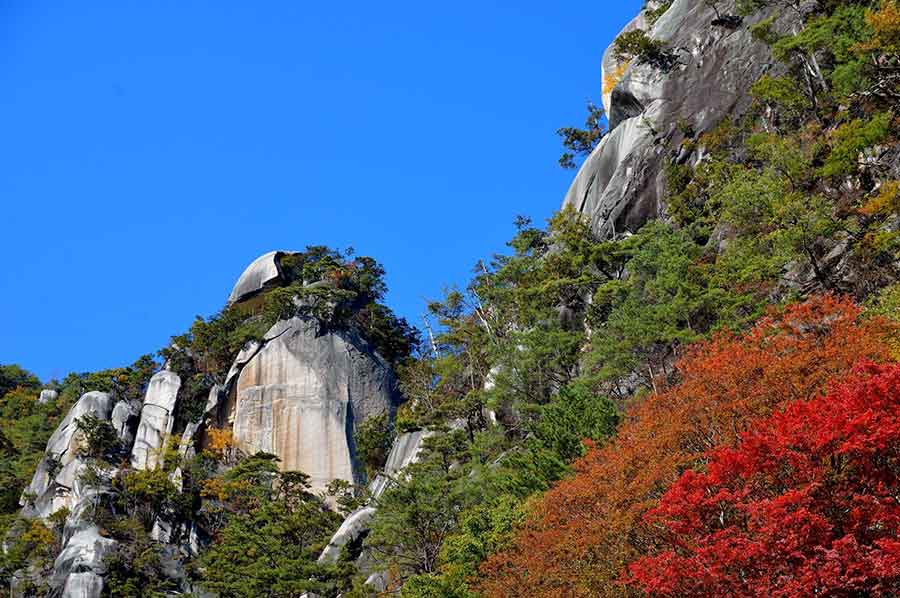 Based on how much you want to walk, you can either take the two and half mile course from the Nagatoro Bridge at the entrance of the gorge or the half mile course from the Greenline Shosenkyo bus stop. Once at the end of the trail, there are several stores selling crystals processed from the area.
Make sure to head on over to the Shosenkyo Ropeway, which takes you to the Panoramadai Station at the top of Mt. Rakanji-yama. Once at the top, a beautiful shot of Mt. Fuji and the Southern Alps awaits you!
Access: 20-min drive from Kofu Station
URL: http://www.shosenkyo-kankoukyokai.com/en/