Near Ikebukuro's West Exit is a bar with some very special dining guests, penguins. The Penguin Bar offers you the experience to enjoy a drink and eat some food while watching penguins frolick in the water. Wattention staff went to check out this unusual Penguin Bar.
The bar itself is not that spectacular, but it's the penguins who are the main attraction. There is the option to only have a drink, eat from the menu or take one of the bar's course plans. These plans start at 3,000 yen per person for students and include a 4-course meal with free drinks for two hours. That's a great deal for a fancy bar in Tokyo!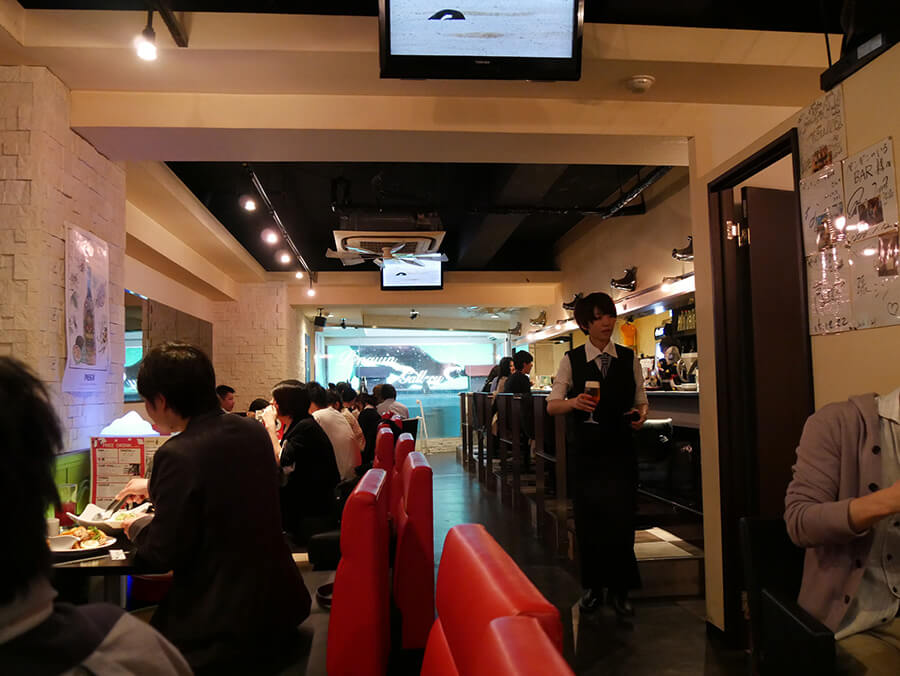 The napkins are folded in penguin shapes, which added some cuteness to the whole penguin theme. TV-screens on the ceiling play documentaries about penguins on loop. Don't worry about coming to this bar if you can't speak Japanese, the staff can provide an English menu. After ordering your food you are free to go look at the penguins and take photos.
The portions were smaller than expected but the food tasted very good. Even after leaving the bar I still had a nice taste in my mouth.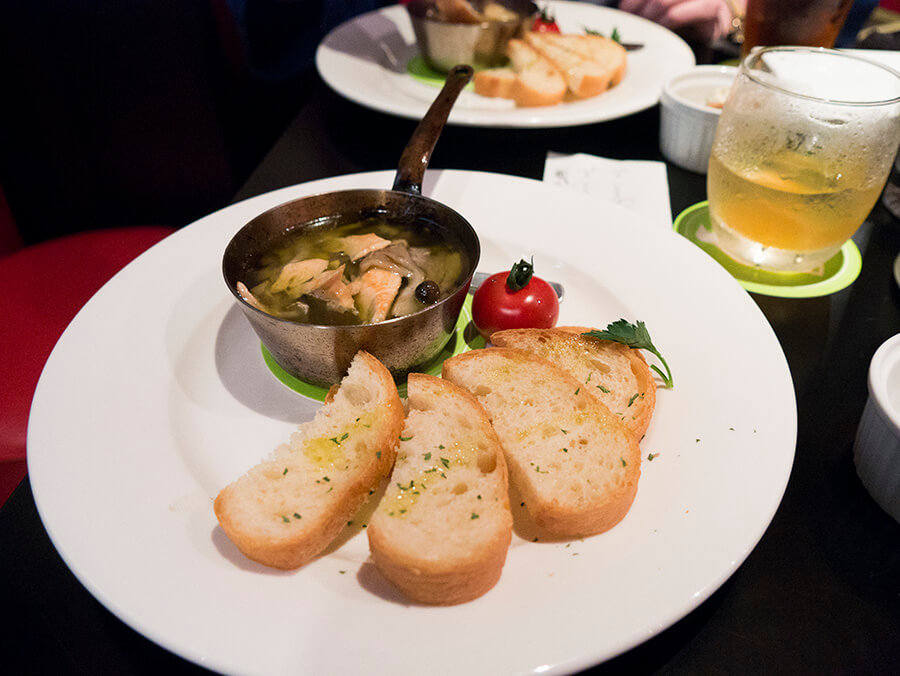 The penguin bar is a nice novelty bar in central Tokyo for the true penguin lovers out there. They offer reasonable dining courses for dates, friend's night out and parties. Seats at the Bar are limited, so come on time if you want to have an amazing evening with penguins.
Access
Cosmy 1 1st floor, 2-38-2 Ikebukuro, Toshima-ku, Tokyo
Opening Hours : 18:00 – 04:00
Admission fee : 800 yen + one drink per person
Notice: the bar does not serve special dinner plans during Golden Week and other public holidays.
Website: http://www.penginbar.jp/en/