A Final Fantasy Food Adventure
---
For an eating adventure in Akihabara that both fans and first-timers to the Final Fantasy video game series will enjoy, head to EORZEA CAFE.
Located on the second floor of the PASELA RESORTS AKIBA Multi Entertainment Building, EORZEA CAFE is a collaboration café, themed on Final Fantasy XIV, the latest installment of the iconic Square-Enix video game series.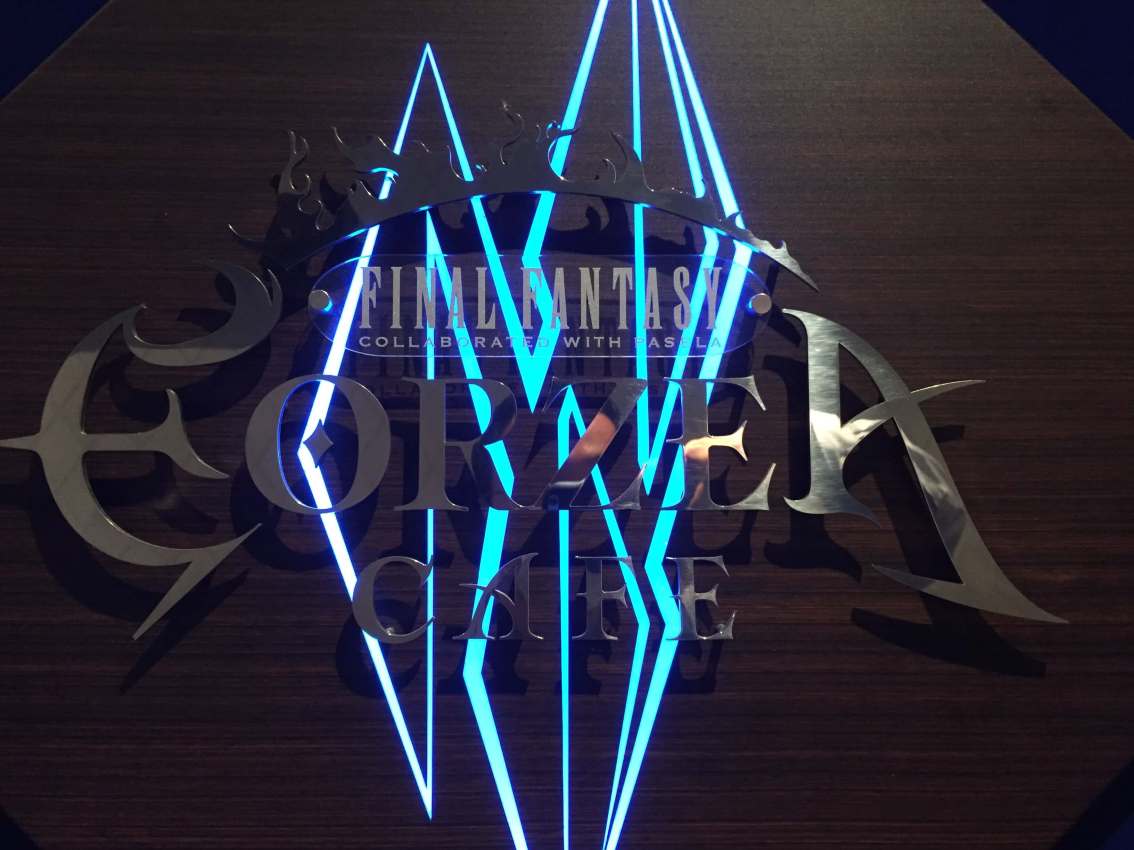 Though true FF fans will surely recognize the cozy tavern-like atmosphere with its stained glass windows and wooden floors, this café is actually modeled after the Carline Canopy, a well known rest spot for weary travelers in the game. And just like the video game with its painstaking attention to detail, this café captures everything from the dim lighting to the silver-striped pillars, to the famed intro song and orchestrated soundtrack that streams in the background.
In addition, fans will have to restrain themselves from getting out of their seats and walking around to take photos of all the original artwork and life-size replica weapons from the game. (Otaku, fear not! Picture taking is allowed!)
And at the center of the room, the five floating Moogles are so cute that even first-timers will be drawn to these marshmallow-like monsters. (Die hard fans however, no feeding them any kupo nuts now.)
Of course, the main attraction is the vast Final Fantasy-themed food and drink menu, featuring everything from Marinated Orthros to Squid Ink Pasta of Spriggan. Now if you have no idea what, who, or where Spriggan is, you can just order the dishes that look the most interesting, like the Chocobo Curry Rice, or the Mogli Mini Pancakes.
If for some reason, you still haven't gotten your fill of Final Fantasy fun, foods and photo ops, you're also welcome to step up to the gaming area, where four PCs are set up for you to play Final Fantasy XIV. Just remember, your eating adventure is limited to 120 minutes.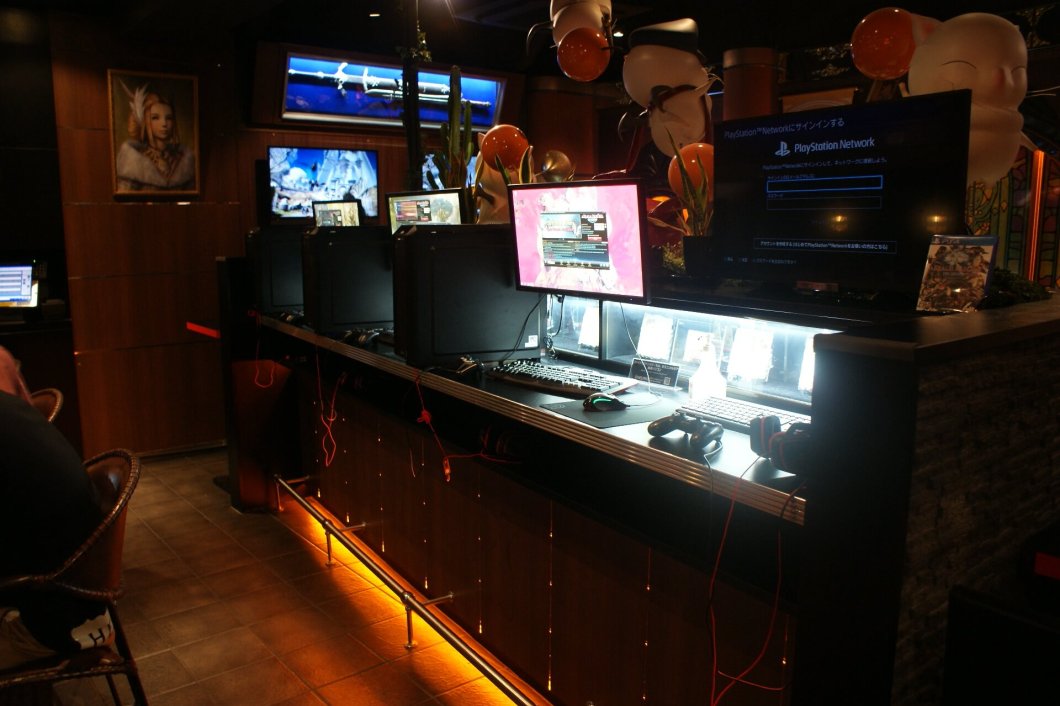 It goes without saying that fans who grew up on this game will want to come back multiple times until they've tried every dish and collected all 10 of the character-themed coasters that come free with your drink. But even for those of us who know nothing about the iconic Square-Enix video game series, the aura of this eatery is enough to transport you to a fantasy world in the heart of Tokyo.
If you're a Final Fantasy otaku: ★★★★★
If looking for a maid café alternative in Akihabara: ★★★★☆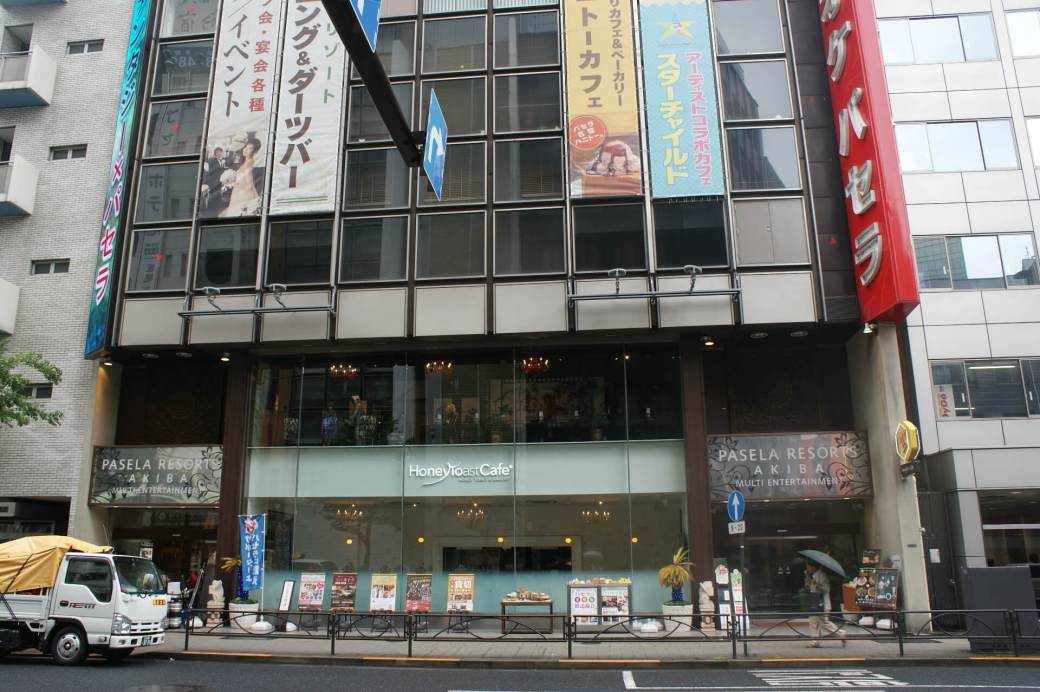 FINAL FANTASY EORZEA CAFE
Address: 1-1-10 Soto-kanda, Chiyoda-ku, Tokyo
Tel: 0120-192-759
Hours: 11:30am-10:20pm (Entrance into the cafe takes place in 2 hour "adventure" blocks, at 11:30am, 2pm, 4:30pm, 9pm. The final 9pm "adventure" block is 3 hours.)