You know wasabi as that green thing they serve with your Sushi, but do you know how it's grown? 32km north from the center of Matsumoto City is a 15 hectares wasabi farm that has been in operation since 1915. Its location and prosperity is no coincidence, as the fresh Alps water provides the most ideal conditions for the perfect wasabi.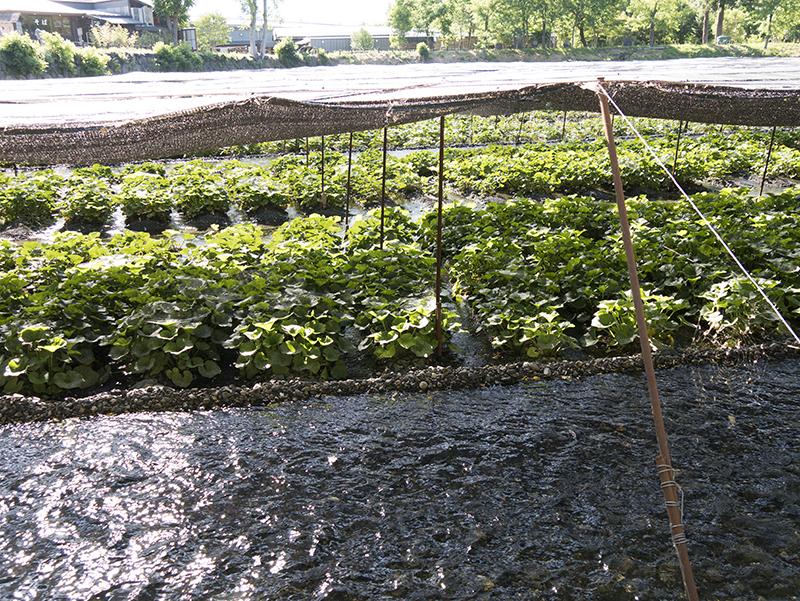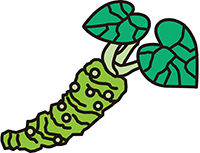 Wasabi is a fickle root and takes a lot of effort to grow. If the leaves are damaged the whole growth process of the plant can slow down. The root needs constant caring since it requires plenty of fresh water. Furthermore, the plant can take up to three years to grow for the flavor to fully develop. This is why some wasabi can be very expensive. But for those who love Sushi with wasabi, it's worth the wait and money.
During the warmer months with plenty of sunshine, farmers cover the wasabi with black nets so the sun doesn't damage their leaves. The temperature of the water at Daio Wasabi Farm is kept at a constant 13°C all year.
But the farm is not the only reason why visitors come to this area. There are beautiful walking trails between the fields where you can take in the fresh air and admire the crystal clear water from the Japanese Alps. Near the farm stands the Daio Shrine which enshrines the spirit of ancient local hero Hachimen Daio. It's no wonder the farm was named after him.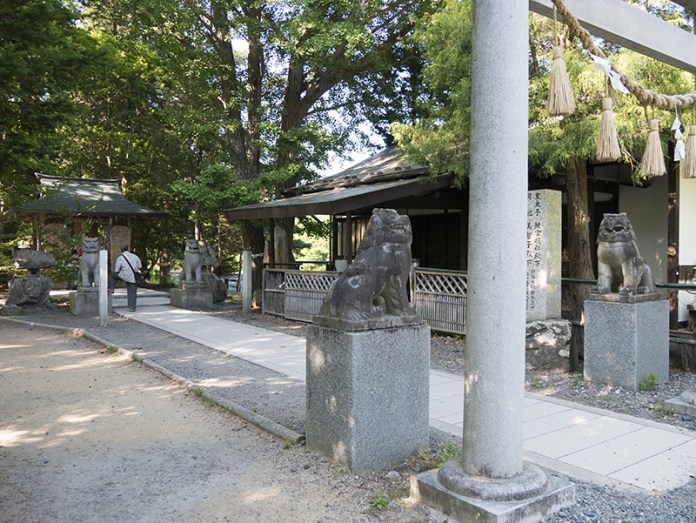 All the parts of the wasabi are harvested and processed for consumption. The restaurant and food stalls near the farm offer all kinds of food with wasabi: From the popular wasabi soba noodles to refreshing wasabi ice cream. If that's not enough wasabi for you, stop by the gift shop and surprise your friends with some wasabi beer, wasabi chocolate, wasabi crackers, etc…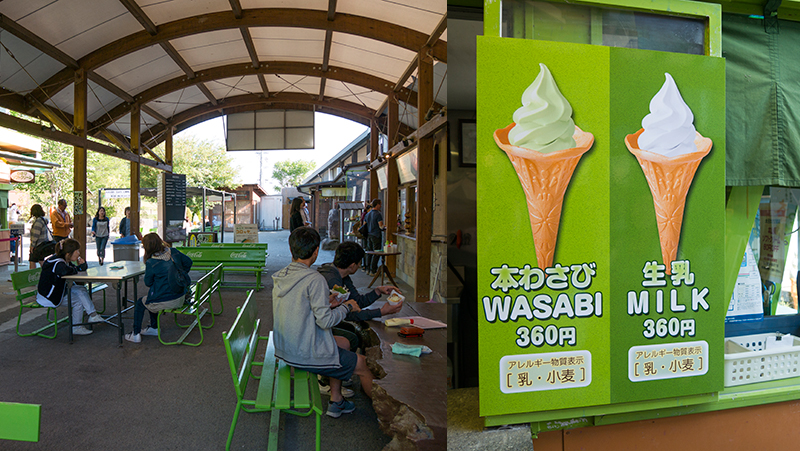 If you want to spice up your journey, come over to Daio Wasabi Farm where you can try all things Wasabi.
Information
Access: A 10-min taxi ride from Hotaka Station (JR Oito Line). Rental bikes (15-min) are also available in front of Hotaka station for 200 yen/hour.
Admission: Free
Hours: 8:45am – 5:30pm (April – October), 9am – 4:30pm (November – March)
URL: http://www.daiowasabi.co.jp/ (Japanese only)