An onsen for everyone, with everyone
Kinugawa is a popular onsen retreat in Tochigi Prefecture, located near famous world heritage site Nikko. In the old days, it was a sacred onsen only for monks and Daimyo  (feudal lords) after their prayers in Nikko. Today many spas, ryokans and hotels are located along the leafy valley of Kinugawa.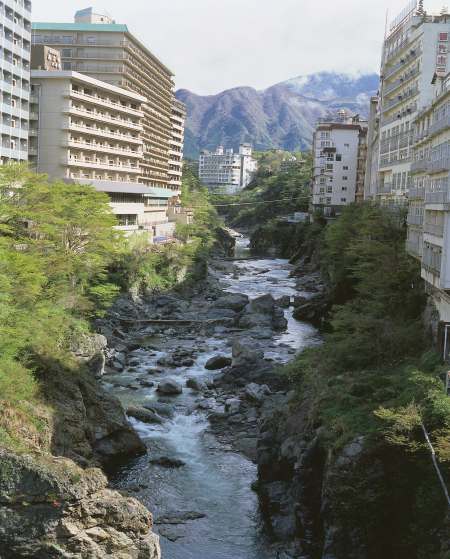 Other than onsens, a wide arrange of activities can be enjoyed here. Take a leisurely boat trip downstream or go whitewater rafting along the Kinugawa river. Also be sure to visit the Tobu World Square, a museum park where famous buildings and world heritages have been rebuilt on a 1/25 scale.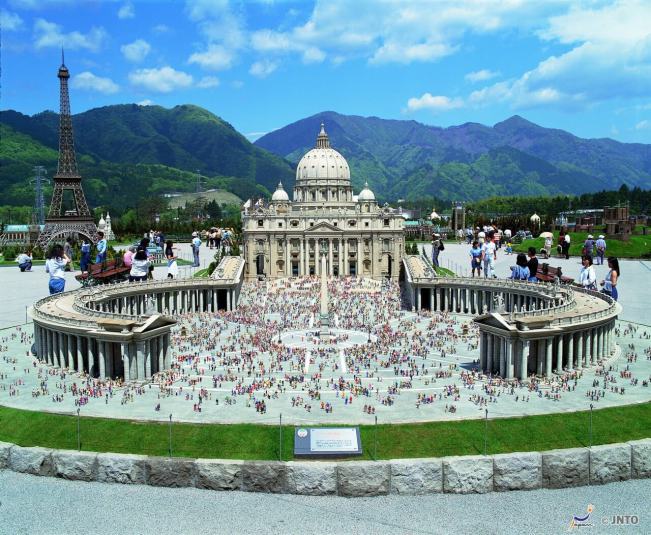 Tokyo Skytree is huge even when its 25 times smaller!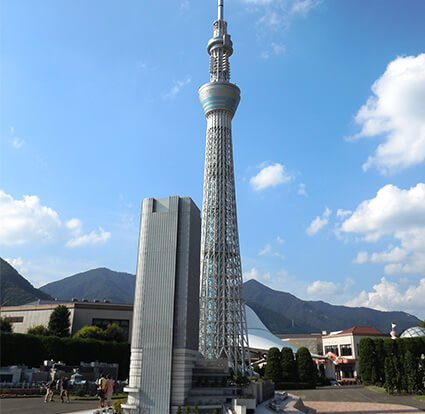 Located along the Kinugawa river, Nioson Plaza is a great place for families or couples to stay and soak in an onsen for a one or two day trip to combine with Nikko. The traditional tatami rooms here create an authentic atmosphere, and the romantic view of the river from the outdoor baths while soaking in the 100 percent natural onsen water is amazing.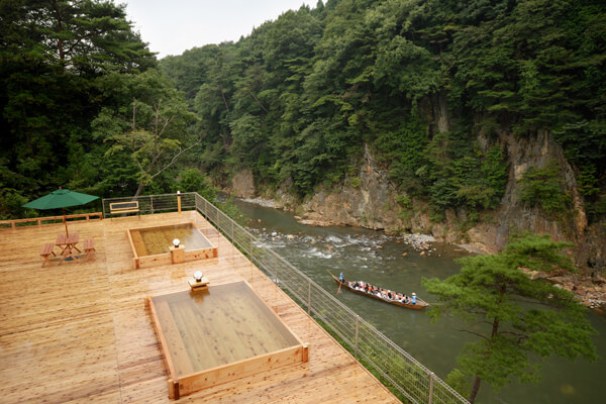 One of the outside baths is entered with a swimsuit and is gender free. That means that you can enjoy this great onsen experience as a couple or even with the whole family!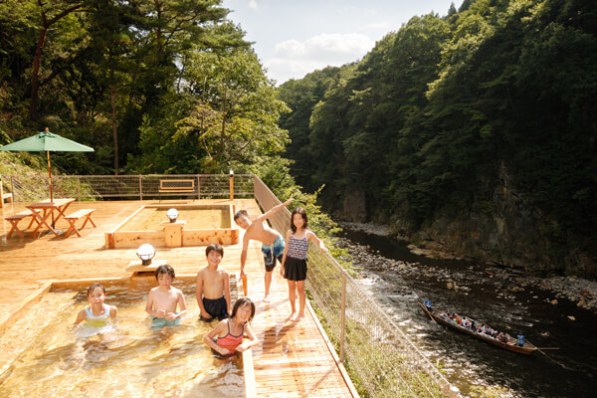 Another outside bath is a real Japanese riverboat filled with onsen water. How about staring at the boats descending the Kinugawa river from your own boat?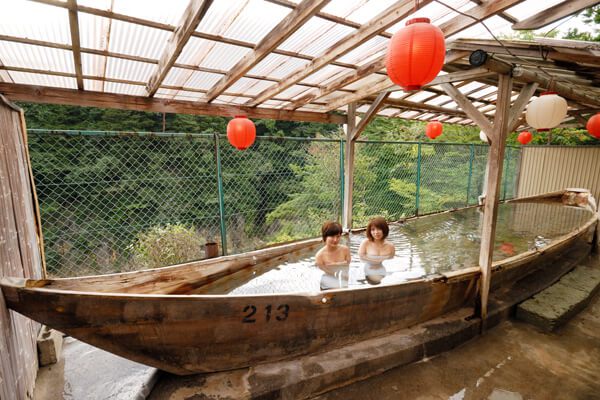 *Click here for an explanation on how to take a Japanese bath for beginners!
Kinugawa Onsen Nioson Plaza
Location: Kinugawaonsen Ohara 371-1 Nikko, Tochigi
Access: 10-min by taxi from Kinugawa Onsen Station (Tobu Line)
URL: http://www.niousonplaza.com/ (Japanese)