Even after a year of living in Japan, I feel like every time I visit Tokyo it has something else to say and I fall in love with its vibrant lifestyle over and over again. Tokyo is a place where tradition meets modernity and exactly this beautiful combination is what impresses visitors. This time, I found that winning combination while staying overnight at Nohga, a stylish hotel located in Ueno – a district that is very traditional and innovative at the same time.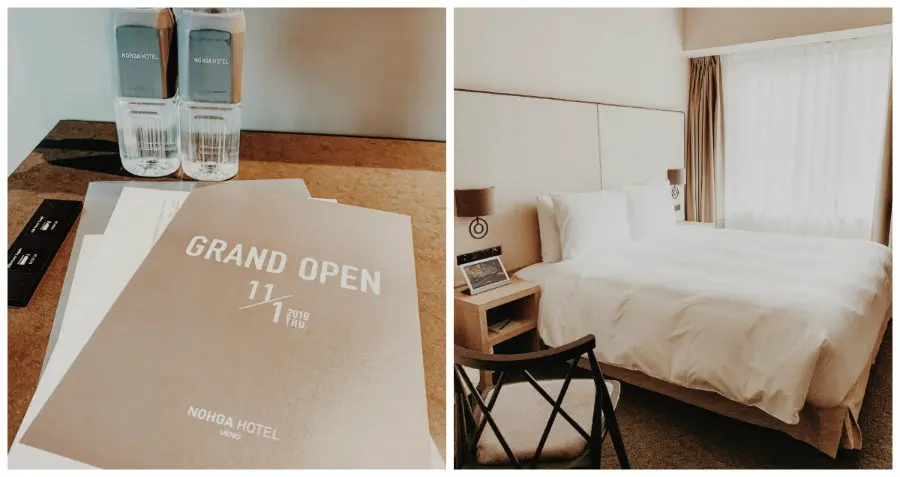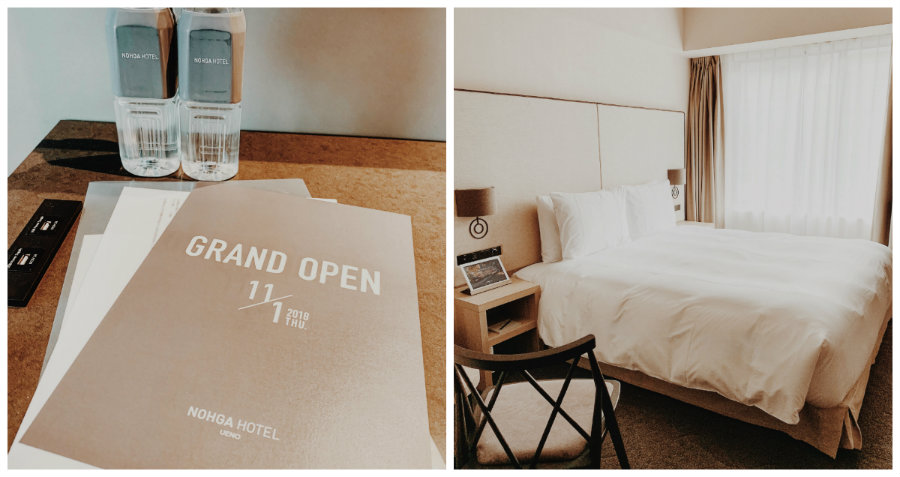 Just a 4 minutes walk away from Ueno Station, one can find the cozy Nohga Hotel furnished in a particularly tasteful minimalist style. Even though the surroundings of Ueno Station can usually be characterized as very crowded and noisy, the neighborhood of the hotel is surprisingly calm and peaceful. One of the main advantages of the hotel, beside its stylish modern interior, is the fact that it has English-speaking staff and therefore there's no language barrier (which can be quite inconvenient in many places around Japan).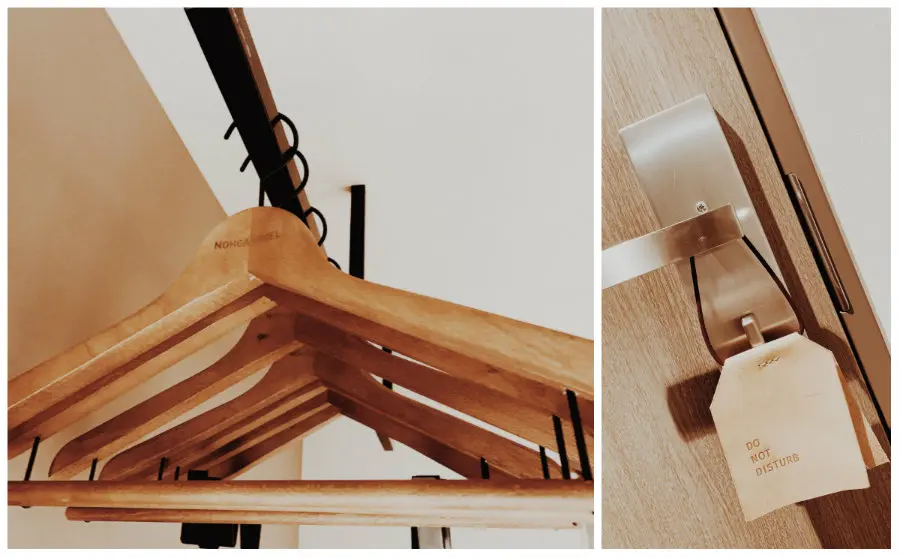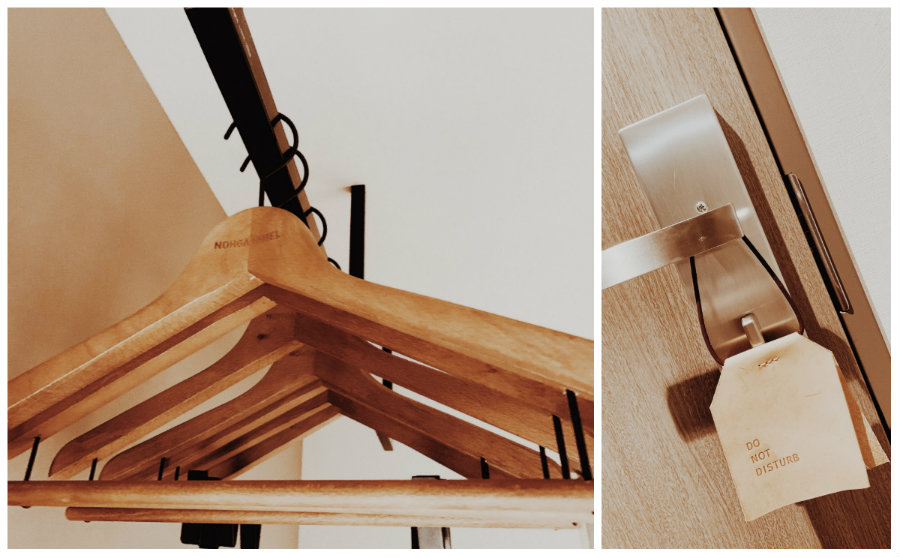 Check-in procedures are very smooth and check-in/check-out time is 3 PM and 11 AM respectively. However, at Nohga Hotel they are kind enough to keep your luggage even after checking out of the hotel.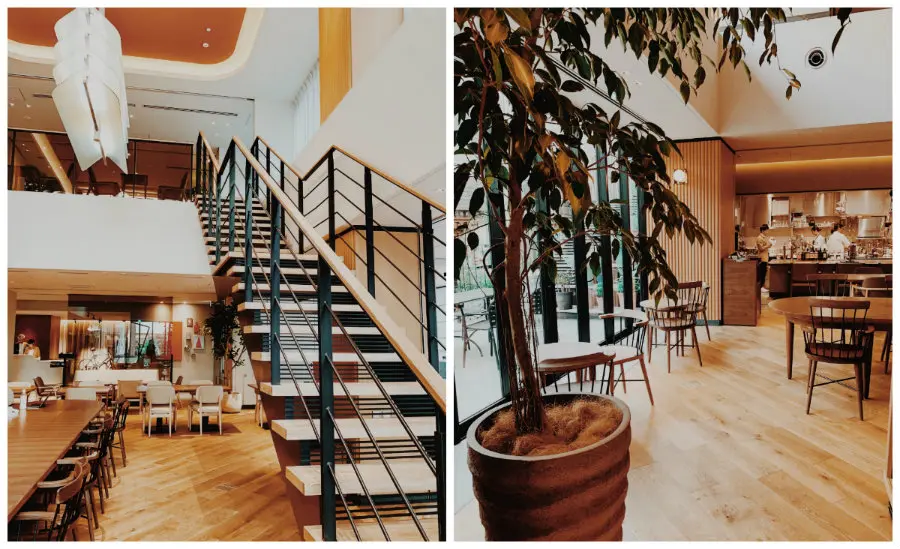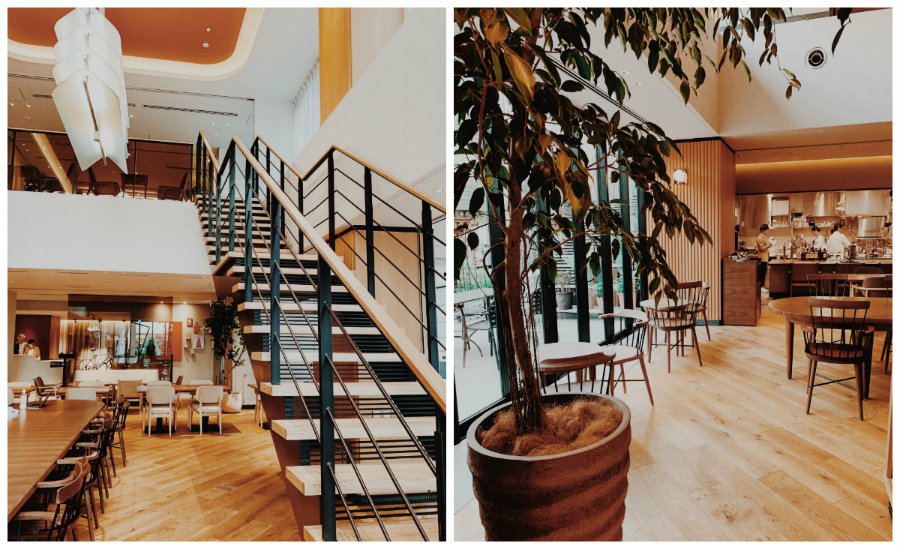 Last, but not least, the hotel rooms are super convenient and full of light. The standard room comes with a double bed, a huge TV, a small table with chairs, a separate toilet & bathroom and of course, toiletry essentials for two people. Furthermore, the hotel provides a perfect bar-restaurant and a huge terrace both inside and outside the building to sit and enjoy your food or just chill after hours of walking in the city.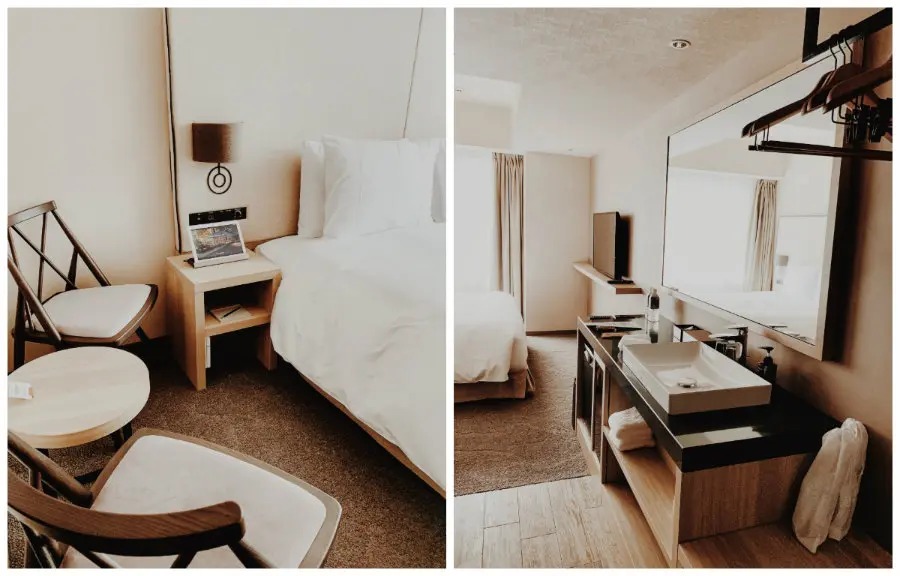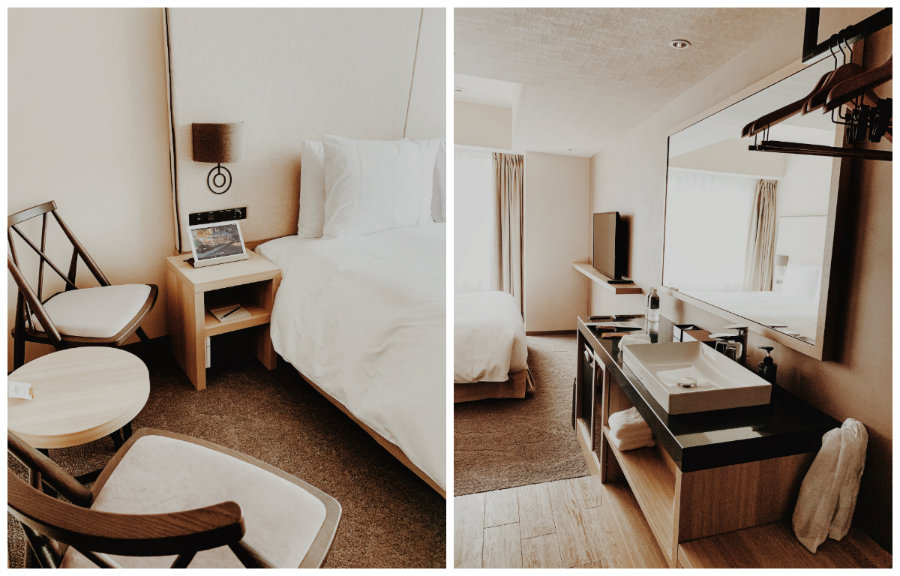 The restaurant of the hotel itself works as one of the most interesting parts of the hotel experience, as you get a chance to actually see how your food is being cooked and prepared. The standard package includes a free breakfast with 3 types of morning menu (Soup, Egg or Pancake menu) and a buffet.  Delicious lunch and dinner are also available at the hotel restaurant, along with café hours from 2 PM to 6 PM.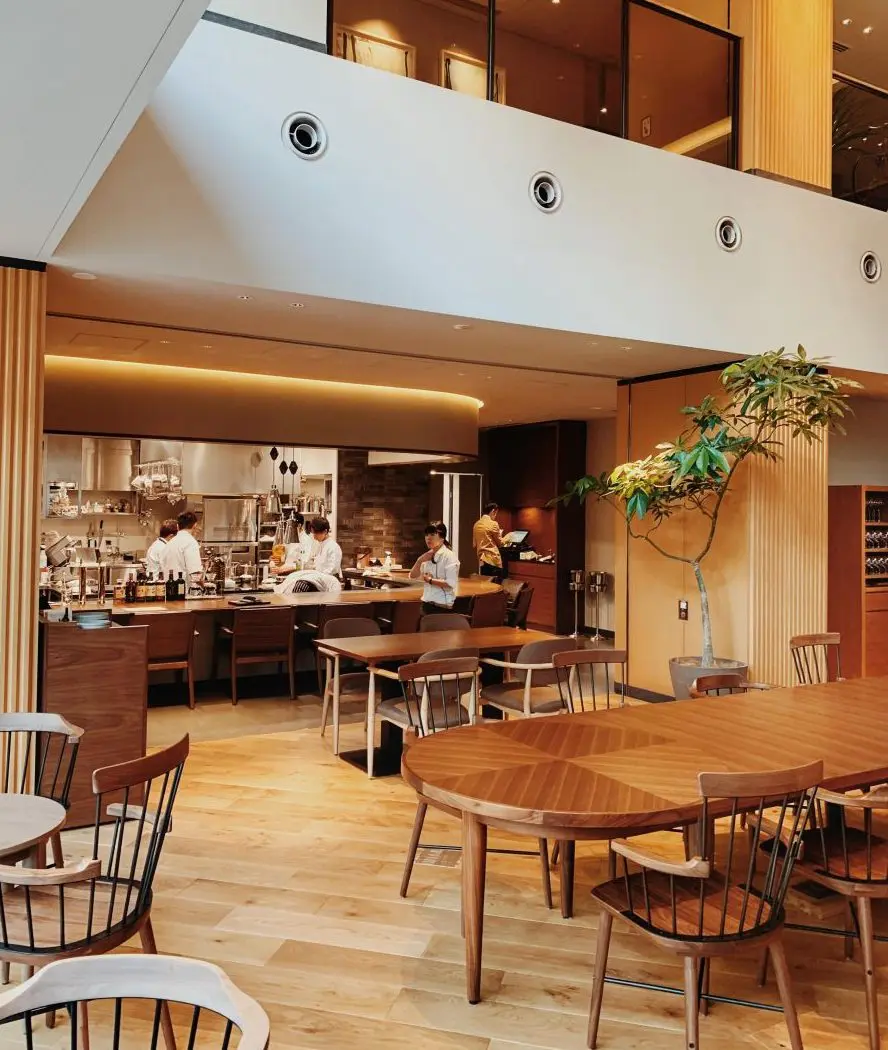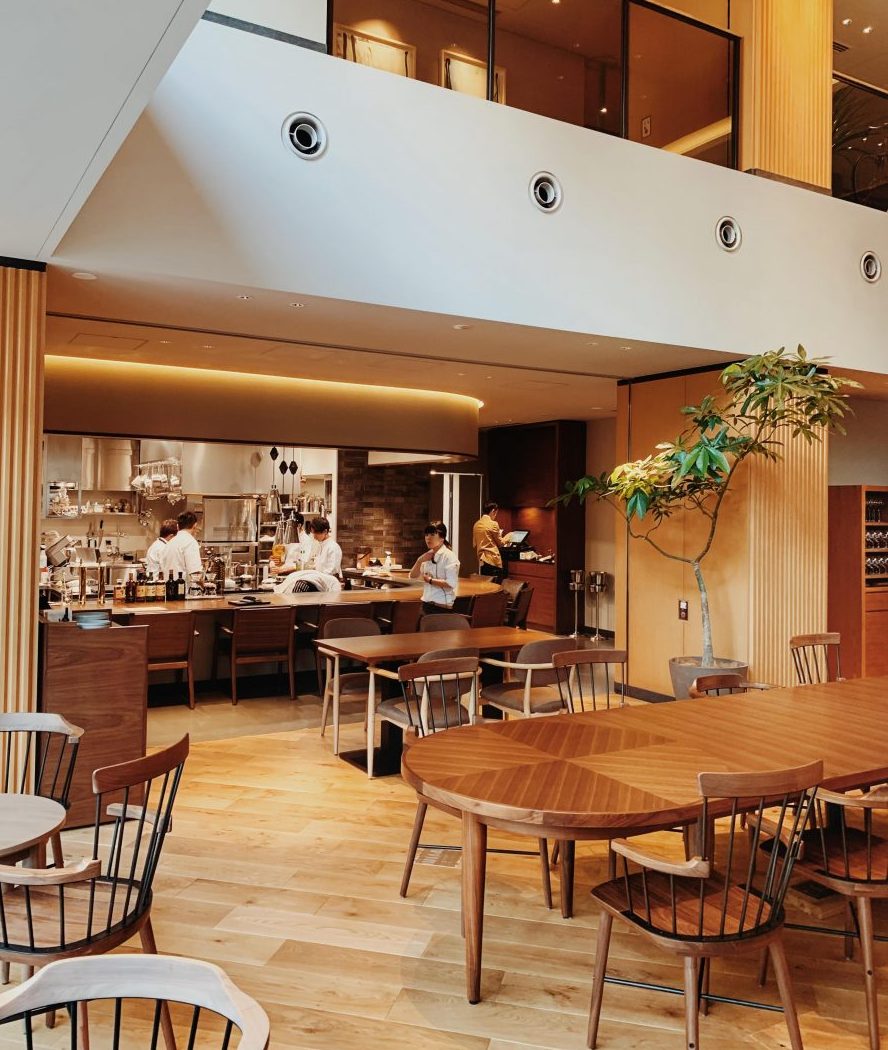 Aside from the ultimate comfort, one of the greatest perk of staying at the Nohga Hotel is its amazing location and the proximity to the main sightseeing spots of Ueno. One can easily reach the numerous Ueno museums like: Ueno Royal Museum, the Tokyo National Museum, the National Museum of Western Art, and the National Museum of Nature and Science. The Ueno Zoo is also an option for people who would like to meet different fascinating creatures, among which pandas are extremely popular and prompting a lot of panda inspired merchandise in and around the zoo.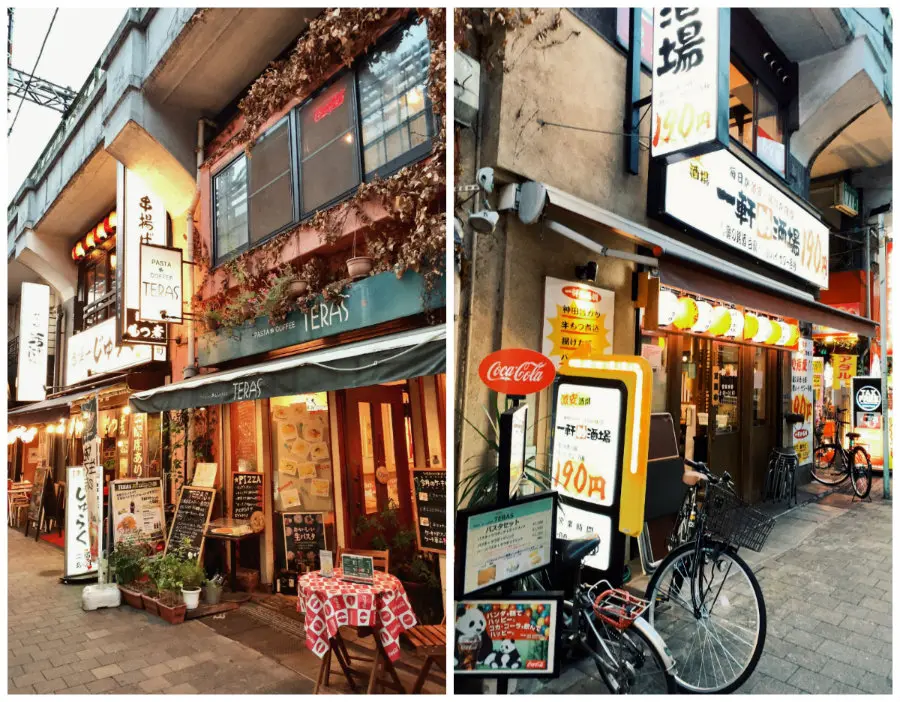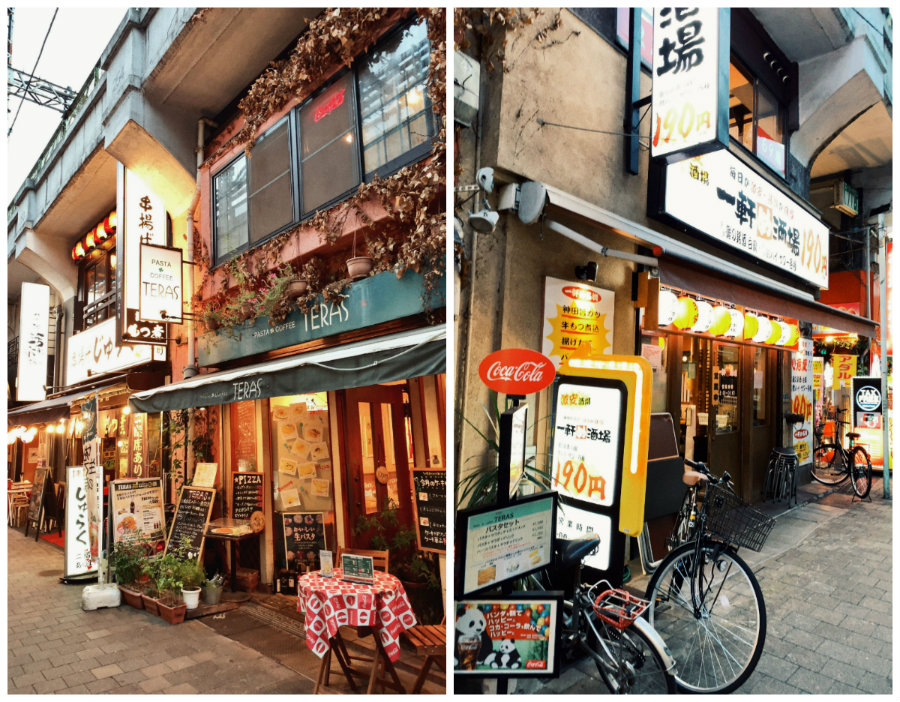 Lastly, one can dive into shopping around the hotel as well. Besides having a huge shopping mall called OIOI just several minutes away from the hotel, there is also the big Ameyoko Market nearby where one can find everything including, but not limited to fresh food, cosmetics, and clothes.  To add a little more of a local vibe to the whole experience, I would suggest renting a bicycle and exploring the neighborhood of the hotel at your own pace. Usually, the prices of renting bicycles per day range between 15-20 USD and are available throughout the city.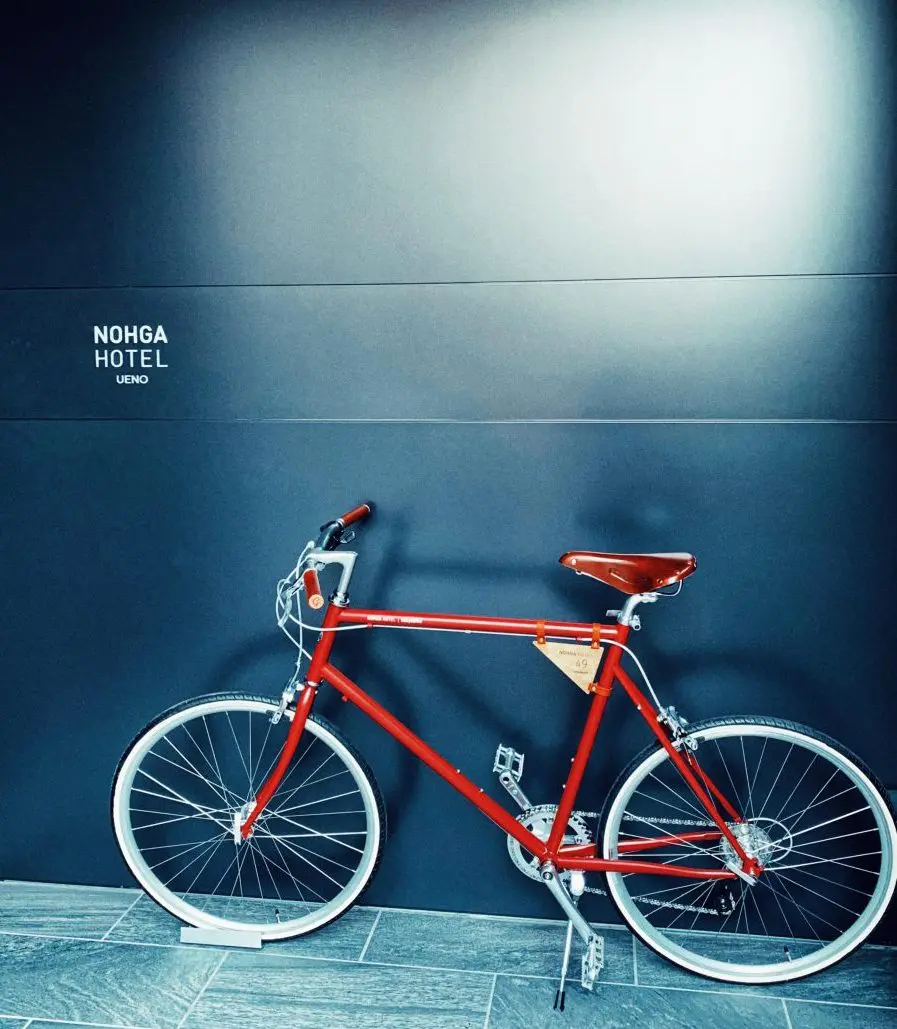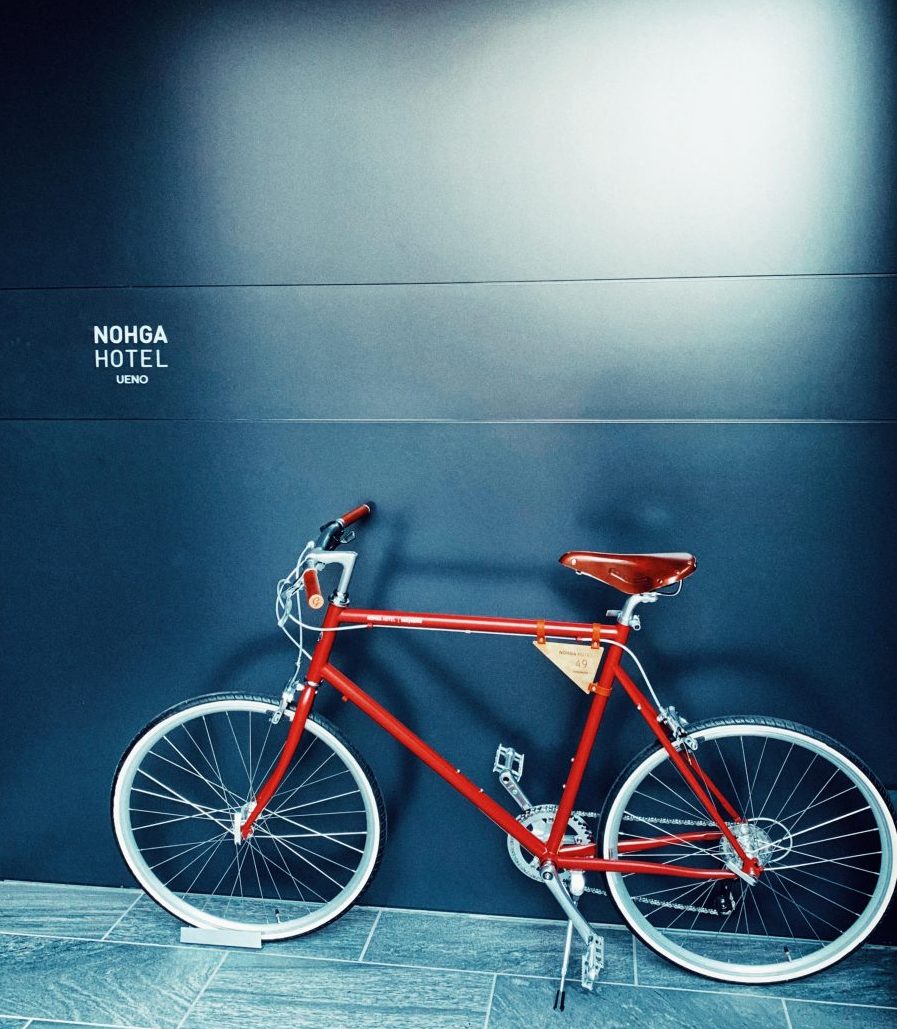 The Nohga Hotel opened on November 1st and is a great and affordable place to stay for anyone who loves comfort and wants to be surrounded with exciting sightseeing spots at the very heart of Tokyo.
---
Want to quickly explore some Ueno's highlights? Here is WAttention's Another 3hr Trip – Ueno. If you are visiting in Autumn, Maple Hunting in Tokyo: Ueno is worth a read.
---
WATTENTION NINJA WRITER PROFILE
Mariam Bibilashvili
is a Master's student at the University of Tsukuba majoring in International Relations. Apart from her studies, Mariam is passionate about travelling, meeting interesting people and taking pictures. Good coffee, matcha sweets, delicious sushi and an unlimited time to wander around is all she needs for daydreaming.