Autumn colors in Ueno Park
---
As autumn approaches its peak, Japan's leaves gradually dye in deep red, yellow and orange colors.
While widely renowned for its cherry blossoms in spring, Ueno Park is also ideal for viewing autumn leaves.
In urban Tokyo, it is hard to find a spot for viewing autumn leaves this spectacular, and you can enter for free!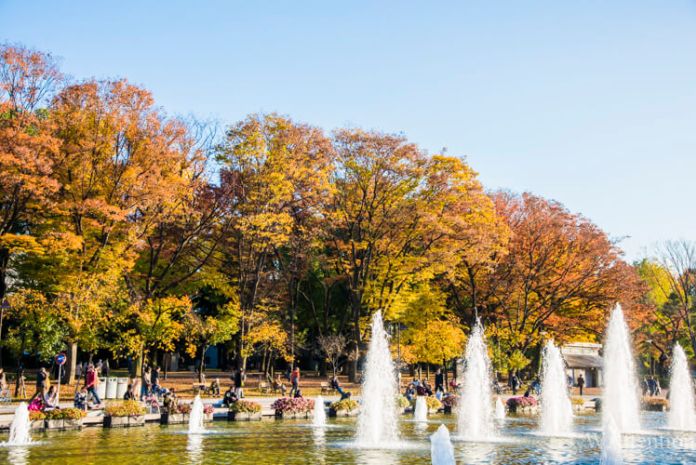 Near this fountain is Tokyo National Museum. Many other museums are  located within Ueno Park as well. How about some art after your walk? From October 27 to December 6, Tokyo National Museum opens its garden for autumn leaf viewing. Find more information here.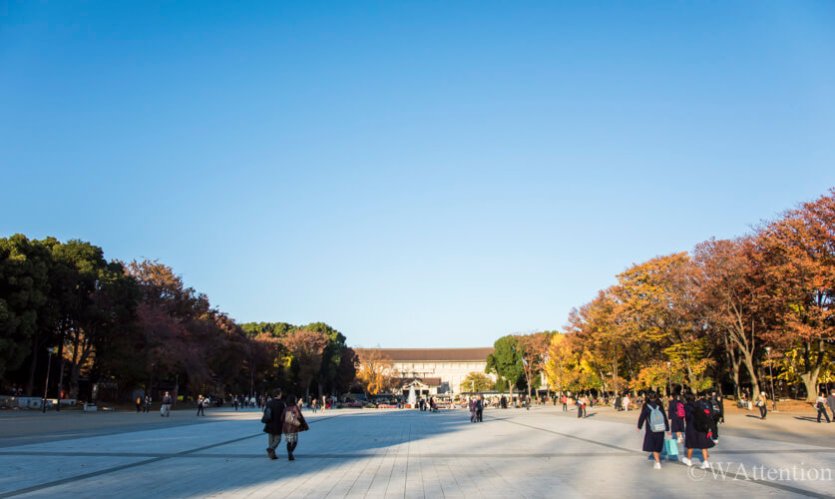 The following photos were taken at Ueno Park's Suribachiyama hill.
You can see how the sun is shining directly on the leaves, which makes the colors more bright and flamboyant.
As they catch sunlight more easily, trees that stand on a hill are usually the best to enjoy autumn leaves.
The park's avenues were colored with refreshing Ginkgo foliage.
With a backdrop this colorful, it is almost as if Saigo Takamori is about to come to life.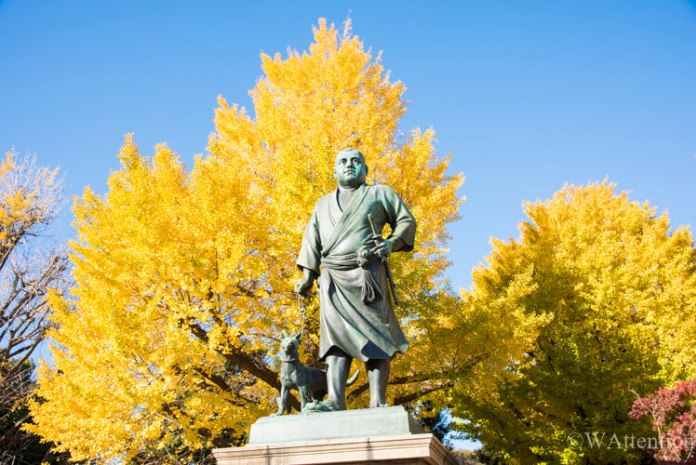 Fallen leaves covering the ground make for a romantic view, but watch out as it can be slippery!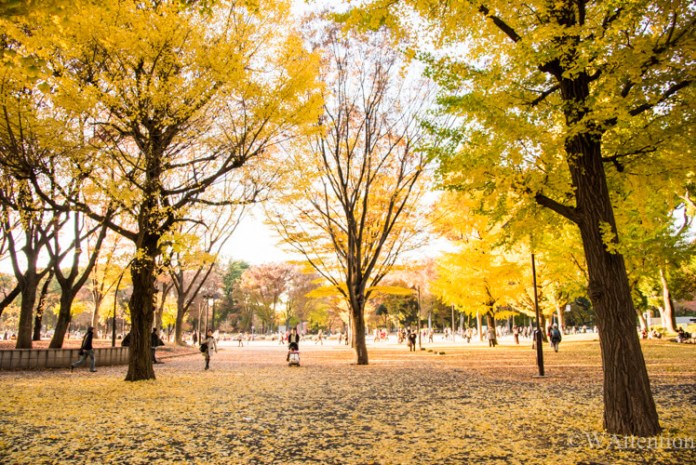 Ueno Park
---
Best period for autumn foliage: Mid November – End November
Location: Ikenohata 3, Taito, Tokyo
Access: A 2-min walk from Ueno Station (JR Lines, Hibiya Line, Ginza Line)