Making the most of your time in Tokyo's Shitamachi~
If you still have some time in your hands after visiting Ameyoko shopping street and the various museums in Ueno Park, why not experience a different side of Ueno? To save time getting from one place to another, just hop on the local mini Megurin bus!
---
上野駅から出発
Start from Ueno Station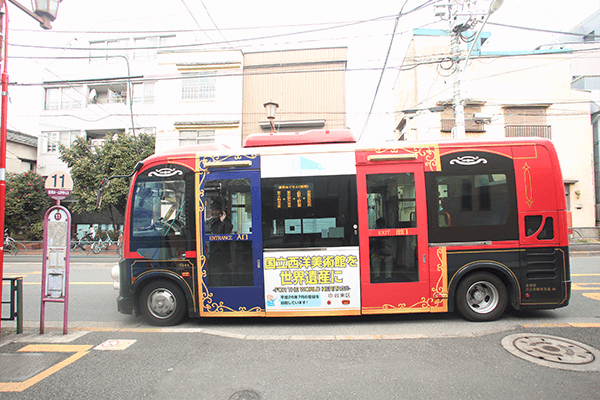 Catch the Megurin bus at the number 2 bus stop in front of Ueno Station's "Koenguchi". The bus runs every 15 minutes and the fare is 100 Yen each way for both adults and children.
See Tokyo National Museum, Kaneiji Temple, Yanaka Ginza Shopping Street and many other attractions from the bus window (20-minute ride). Get off at Sendagi Station at bus stop number 13 Walk for 5 minutes


根津神社と乙女稲荷神社
Nezu Shrine and Otome Inari Shrine
Nezu Shrine is a historic shrine known for its natural beauty. Surrounded by lush green trees and 3,000 azaleas that come in full bloom every spring.Otome Inari Shrine, famous for thousands of bright red torii gates that form an impressive tunnel, is on the grounds of Nezu Shrine.
Hours:~6pm (Mar – Sep), ~5:30pm (Feb & Oct), ~5pm (Nov – Jan)
Access: 5-min walk from Nezu Station ・ Sendagi Station (Tokyo Metro Chiyoda Line), Todaimae Station (Tokyo Metro Namboku Line)10-min walk from Hakusan Station (Toei Mita Line)
Address:1-28-9 Nezu, Bunkyo-ku, Tokyo
Url:www.nedujinja.or.jp/ (Japanese)

根津のたいやき
Nezu-no-Taiyaki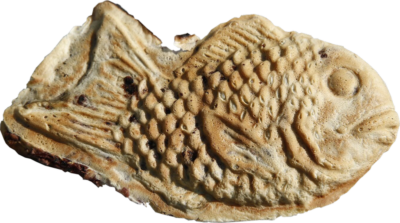 Taiyaki is a sea-bream shaped waffle-like snack filled with a sweet paste. Nezu-no-Taiyaki serves homemade taiyaki fresh off the iron grill.
Hours: 10:30am – sold out
Closed: Tuesday, Friday & other days occasionally
Access: 5-min walk from Nezu Station Exit 1 (Tokyo Metro Chiyoda Line)
Address: 1-23-9-104 Nezu, Bunkyo-ku, Tokyo
Url: twitter.com/taiyaki_nezu (Japanese only)

はん亭
Hantei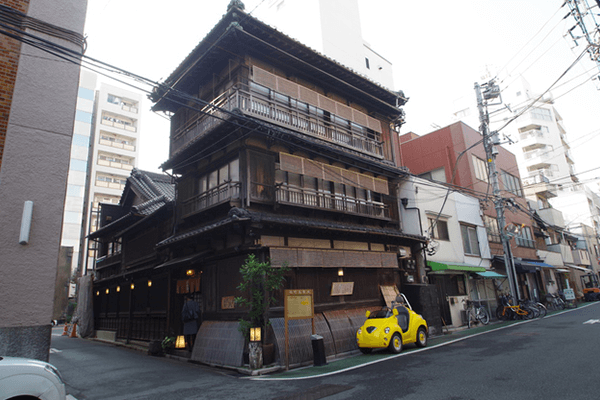 The area in front of Nezu Shrine used to be bustling and filled with store fronts. Hantei is an establishment representative of the area's historic character. This classical, wooden three-story building, renovated in the Meiji period, now doubles as a fun, modern sweets shop and a kushiage (fried foods) restaurant.
Hours: 11:30am – 3pm (Last Order 2pm), 5pm – 11pm (Last Order 10pm)
Closed: Monday
Access: 3-min walk from Nezu Station (Tokyo Metro Chiyoda Line)
Address: 2-12-15 Nezu, Bunkyo-ku, Tokyo
Url: hantei.co.jp/ (Japanese only)
根津銀座通り
Nezu Ginza Dori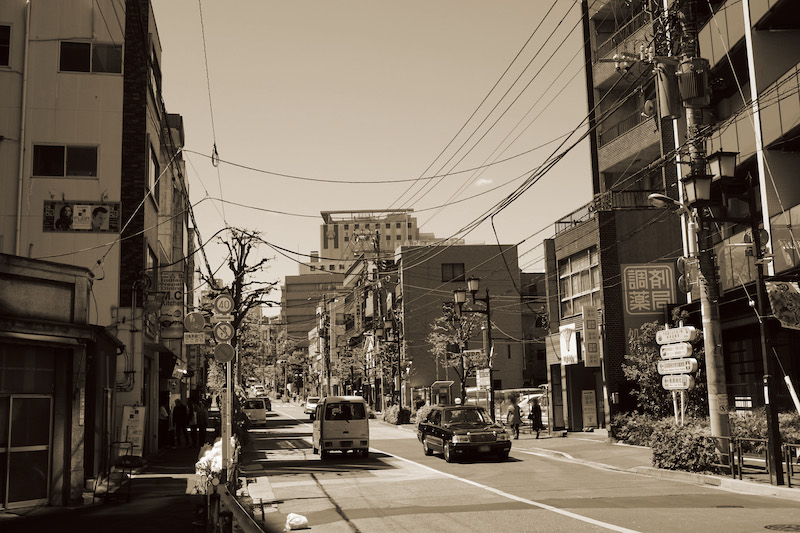 The slope between Shinobazu Dori and Kototoi Dori is called Nezu Ginza Dori. It is a shopping street that locals like to frequent. Offering a mix of old and new shops, the street radiates both nostalgia and vibrancy.

下町風俗資料館付設展示場(旧吉田屋酒店)




Shitamachi Museum Annex(Old Yoshidaya Liqueur Store)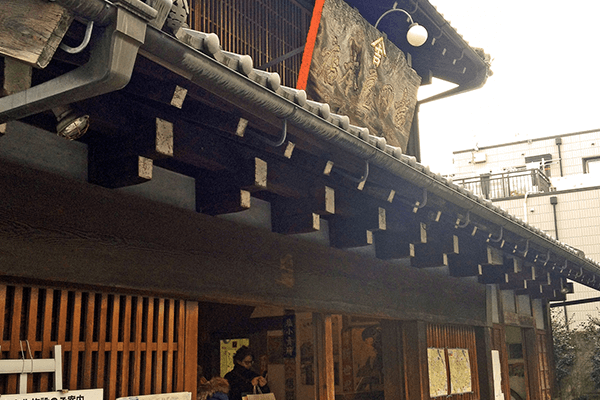 Shitamachi Museum showcases the history and life of Tokyoites between late 19th century and early 20th century. Shitamachi is the Japanese word for "downtown" or the low-lying parts of the city.
Hours: 9:30am – 4:30pm
Closed: Monday
Admission: 300 yen (adults), 100 yen (elementary school, junior high-school, high-school students)
Access: 5-min walk from Ueno Station
Address: 2-1 Ueno-koen, Taito-ku, Tokyo
Url: www.taitocity.net/zaidan/english/shitamachi/

上野駅に戻り
Back to Ueno Station
Get on the Megurin bus at bus stop number 17 facing the Shitamachi Museum. The bus runs along Shinobazu Pond, a famous attraction that dates back to the Edo period. The pond is often seen in ukiyo-e, a genre of Japanese art that flourished from the 17th century.
---