Universal art meets Japanese blending
The Japanese are masters in blending their ancient culture with foreign and modern influences. Majestic shrines next to towering skyscrapers, tatami rooms with plasma screen televisions, manga-themed kabuki performances, anything seems possible in this country of juxtapositions.
That's why finding a private museum dedicated to works of New York pop artist Keith Haring in Yamanashi Prefecture's Hokuto City, a city of natural beauty surrounded by mountains, somehow didn't surprise me at all.
The museum building designed by acclaimed architect Atsushi Kitagawara seems like a mysterious artifact from outer space that coincidentally landed in the middle of a forest. Still, the futuristic piece of architecture somehow manages to feel at home here. The museum floor's level gradually changes as it descends together with the hill it stands on, showing that while being eccentric, the museum was designed to stay in harmony with nature. This, is exactly what I would like to call Japanese mastery of blending completely different aspects into one.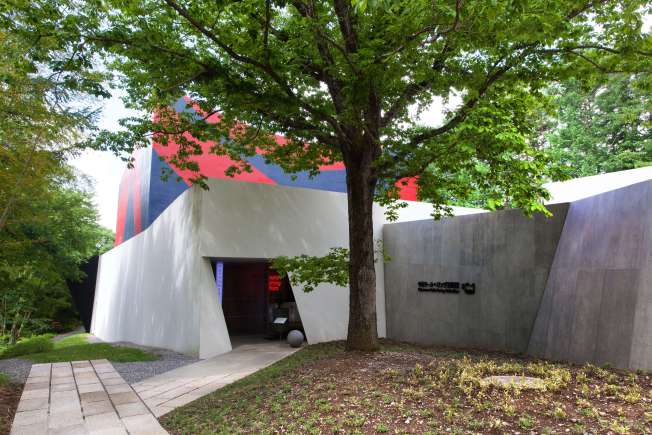 Keith Haring started off his works in the late seventies and early eighties by making drawings with chalk on empty advertisement billboards in the New York subway. His simple, cartoonesque drawings soon received a wide acclaim, allowing him to make a breakthrough. Until he died of aids in 1990, Haring continued to produce abstract pop-art, sticking to his original style. There was something extremely genuine and universal that could be felt through his works, and so he managed to touch the hearts of people regardless from their ethnic backgrounds. Even today, Haring's works still have a lasting impact on busy modern people like you and me.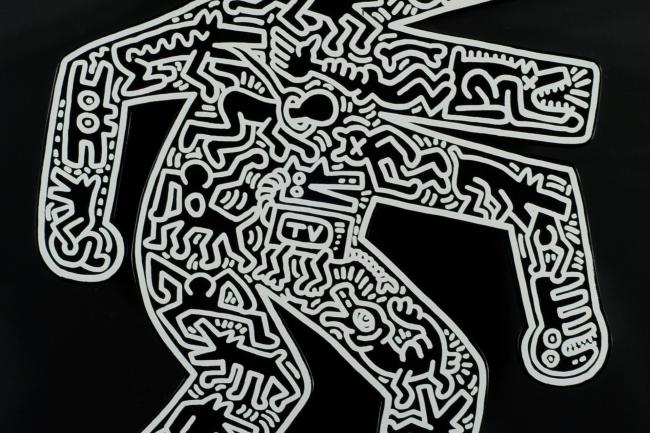 While being guided through the museum, I realized that the ability of the Japanese to bring different aspects from all over the world together and blend them, is similar to what Haring achieved through his works. The people on his works are not of a certain race, but still colorful and diverse. Abstract illustrations of a man with a hole in his stomach and a dog jumping through it like a hoopla, or men watching a pyramid with a UFO next to it while masturbating might all be totally absurd, but display a universal world and the unique vision of a true artist. Having these works displayed at a museum not in Tokyo, but in a laid-back area of Yamanashi prefecture, sounds only fitting, and should be considered a piece of art itself.
Nakamura Keith Haring Collection
Admission fee: 1,000 yen for adults, 800 yen for college students and seniors, 600 yen for children from 6 to 18. Free for Children under 5
Hours: 9am – 5pm
Location: Kobuchizawa-Machi 10249-7 , Hokuto, Yamanashi
Access: 8-min by taxi from Kobuchizawa station (Chuo Main Line)
URL: http://www.nakamura-haring.com/english/index.html