DAY 1
Make your way straight to Fuji-Q Highland amusement park by taking the Fuji-Q Highway Bus – Resort Express from Tokyo Station, Shinjuku Station, Shibuya Station (Mark City), or directly from Haneda Airport. The amusement park is located in Fujiyoshida, Yamanashi Prefecture, on the foothills of Mt. Fuji! The comfortable bus ride takes 1hr40min to your destination, and free wifi is also available.
As you get closer to Fuji-Q Highland, a stunning view of Mt. Fuji can be enjoyed from your seat! To experience this area to its fullest, a stay of two days is recommended, and the Highland Resort Hotel & Spa, which is located right in front of the gates of Fuji-Q Highland, is the best to relax after an exciting day.
A marvelous view of Mt. Fuji or the thrilling rides of Fuji-Q Highland are guaranteed from your room. Choose between Japanese-style rooms, the popular character rooms (such as the Lisa and Gaspard Rooms or the Thomas Rooms that feature items from the character's adventures), or indulge in the luxury of the Grand Executive Floor, where the rooms are designed to be in perfect harmony with Mt. Fuji which is majestically displayed in front of the panorama window.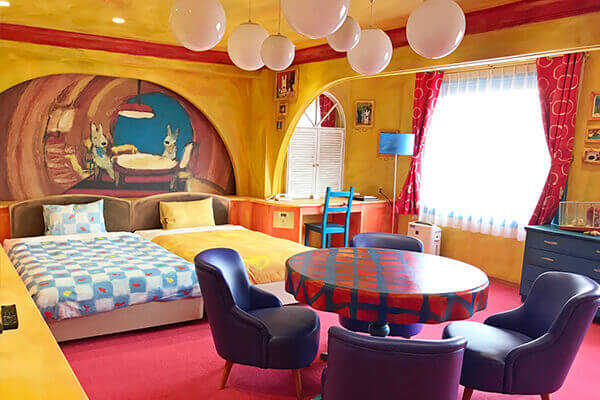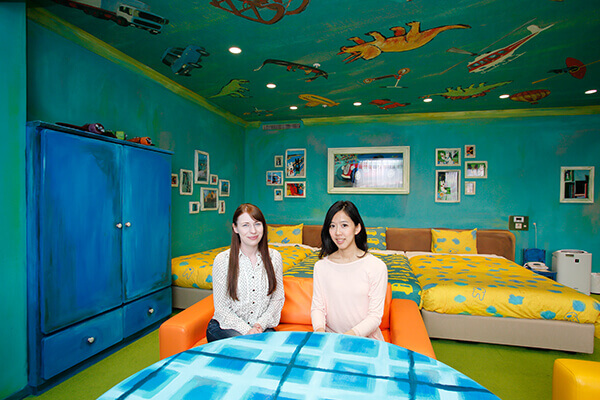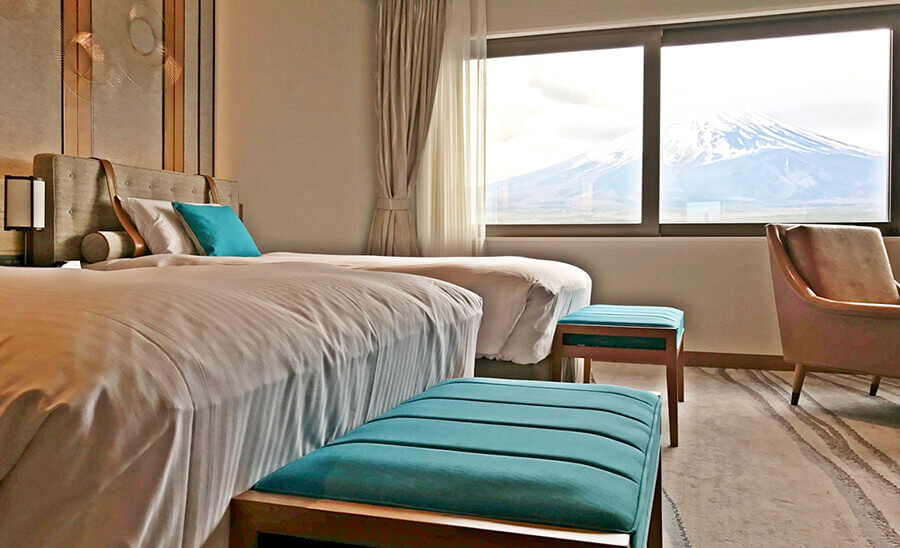 Start your adventure in the Fuji-Q Highland amusement park at the Ferris wheel and be ready for the impressive view of Mt. Fuji, which awaits you on the top!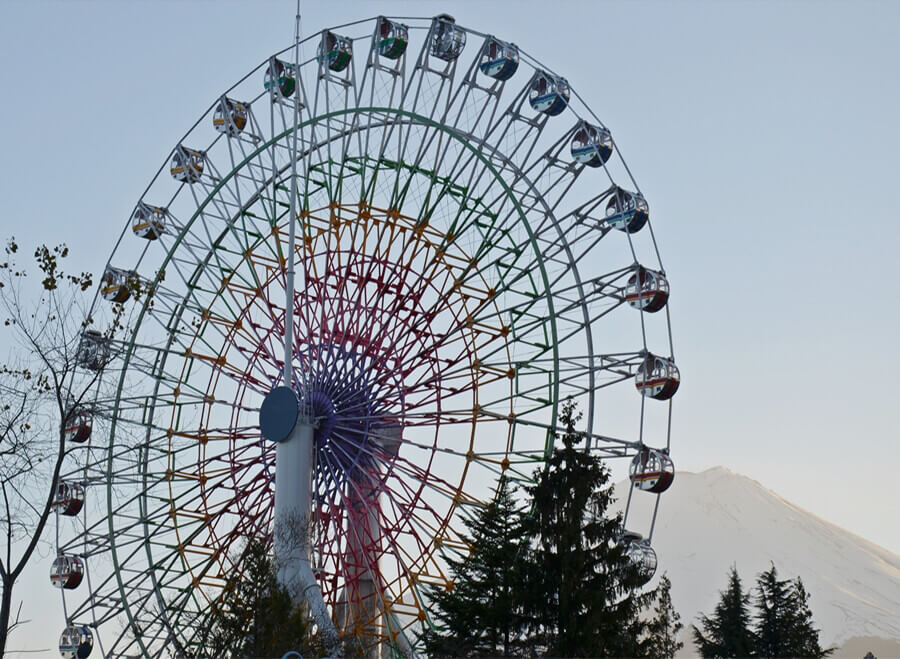 Besides the many thrilling rides and haunted houses, get on a 4D flight simulator "Fuji Airways", chairs surrounded by a large screen, and engage in a flight around Mt. Fuji! Experience the sacred mountain during all the four seasons thanks to footage of drones and motor paragliders carrying 6k cameras. The ride even features an original orchestral work named "Mt. Fuji," by famous composer Joe Hisaishi.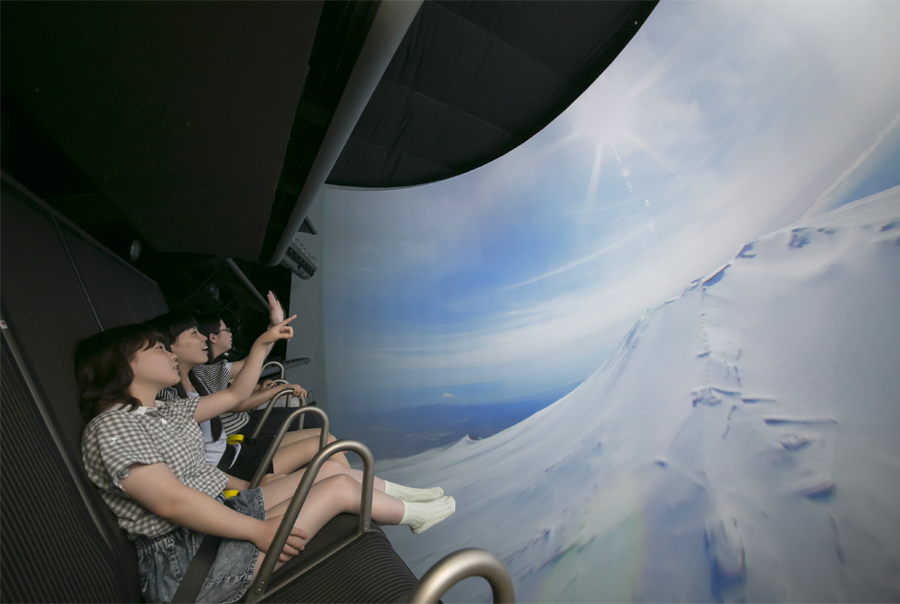 Another popular attraction is the Thomas Land, which is themed after the British children's book series, Thomas the Tank Engine & Friends!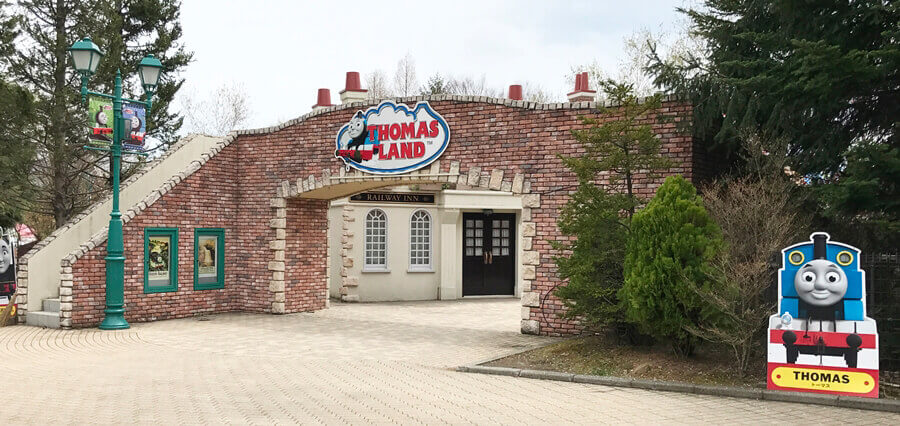 This family friendly theme park is designed for all to have a good time! Get on a train ride with Thomas or one of his friends, ride the mini roller coaster or climb through a 3D maze, among many other exciting attractions!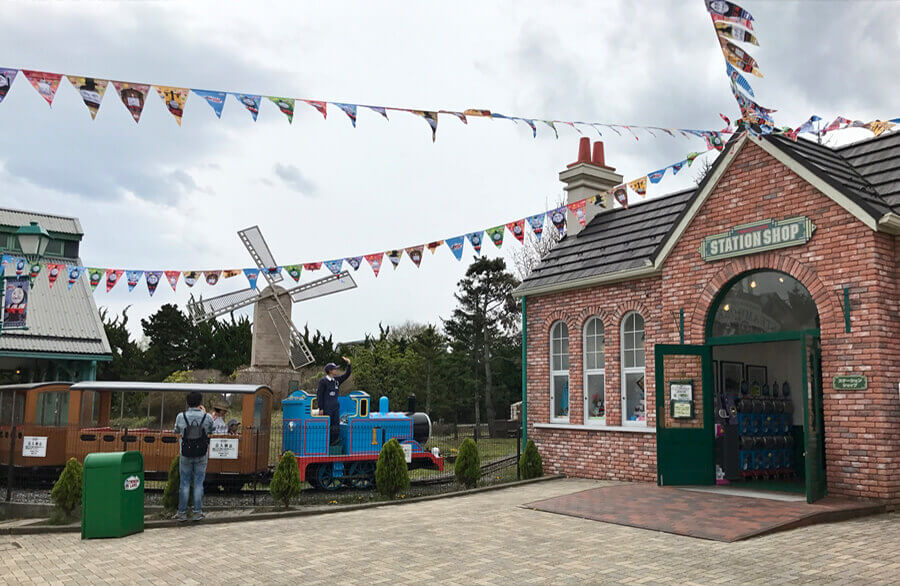 Don´t forget to take a picture at the Thomas' Monument and try out the many different snacks and dishes at the cafés and restaurants, which are cutely shaped in the form of Thomas and his friends!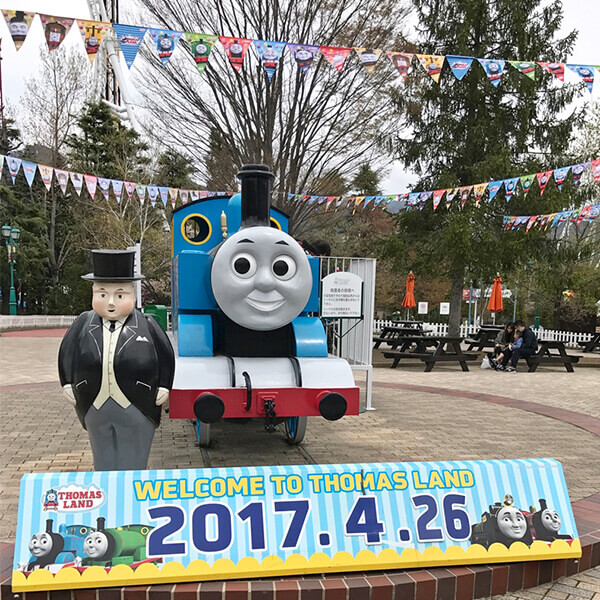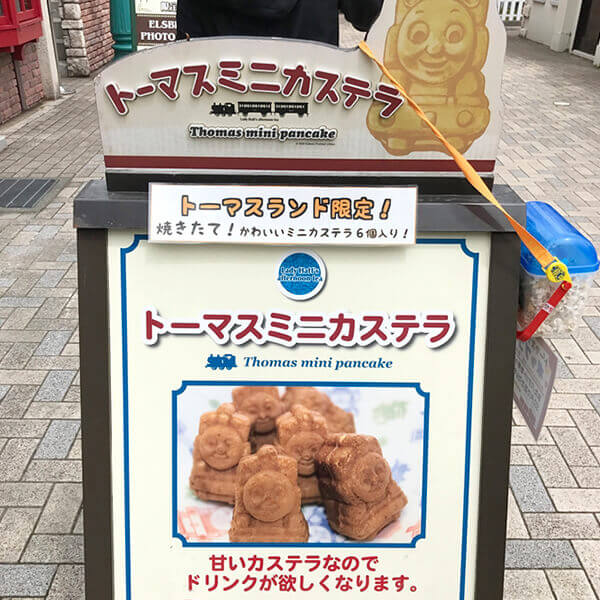 Even if you are not aware of the characters yet, you will definitely fall in love with them in no time!
Stroll through La Ville de Gaspard et Lisa, located right in front of the park's entrance, and meet Gaspard and Lisa, two famous French picture book characters. With traditional French architecture and a small replica of the Eiffel Tower, this space offers visitors with a lively European atmosphere.

The two-tiered merry-go-round provides the perfect view of the entire town. Stop by at the cafe BRIOCHE, and get your hands on some cutely designed breads and pastries! The most popular item is the custard filled bread shaped like Mt. Fuji.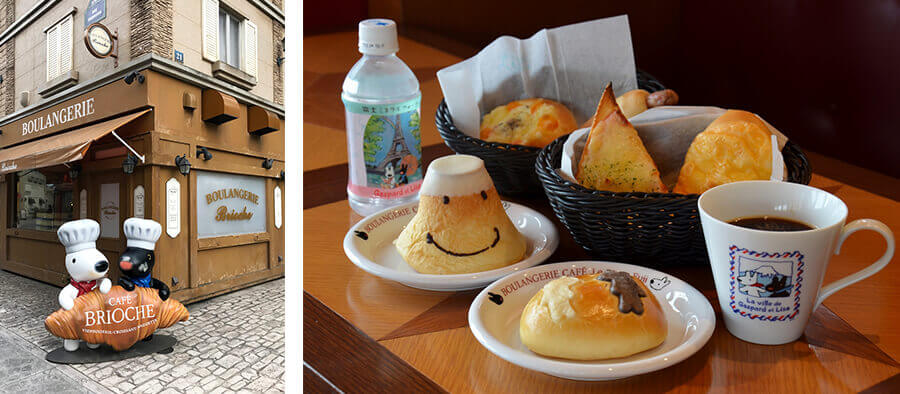 At the souvenir shop, purchase park-limited, as well as official Gaspard and Lisa themed items. On the second floor, you will find a reproduction of Georg Hallensleben' atelier, the creator of Gaspard and Lisa. Learn more about the characters, or watch the animated seriesin a small cinema.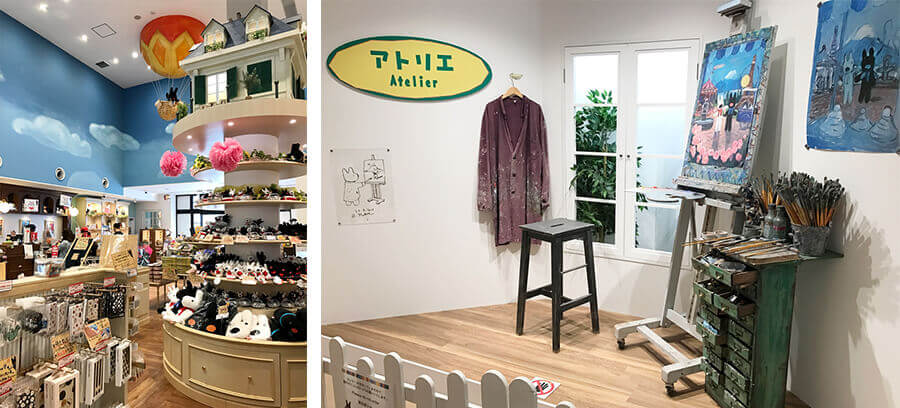 If you are craving sweets, make your way to the patisserie and get your hands on pastries in the shape of Mt. Fuji or cookies in the design of Gaspard and Lisa.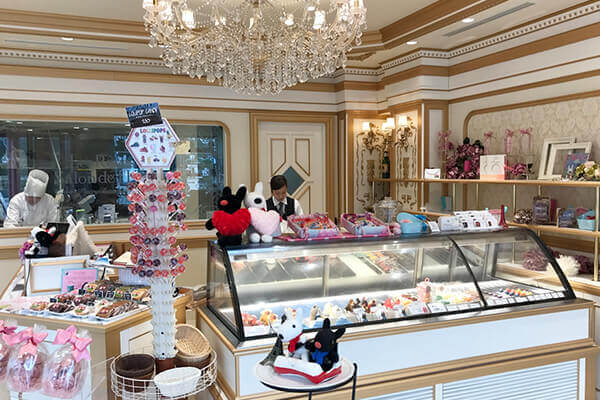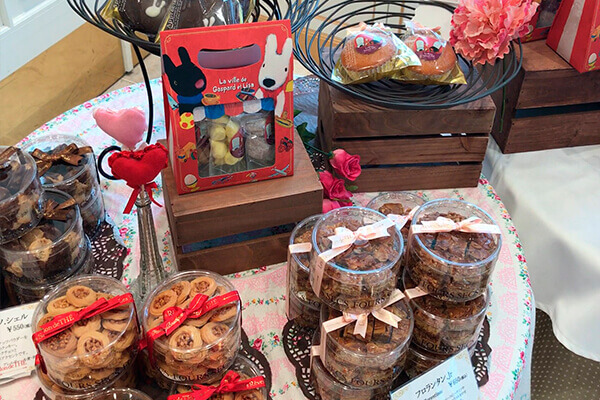 Subsequent to La Ville de Gaspard et Lisa, the Fujiyama Museum houses a collection of paintings focusing on Mt. Fuji by prominent modern artists. The mountain has been a graceful yet majestic motif for artists throughout all centuries, and this museum owns a collection of traditional and modern paintings. See the works of the famous ukiyo-e artist, Hokusai Katsushika, as well as Hiroshige Utagawa and Yayoi Kusama. You can also purchase some unique Mt. Fuji souvenirs, relax at the café or participate in craft workshops.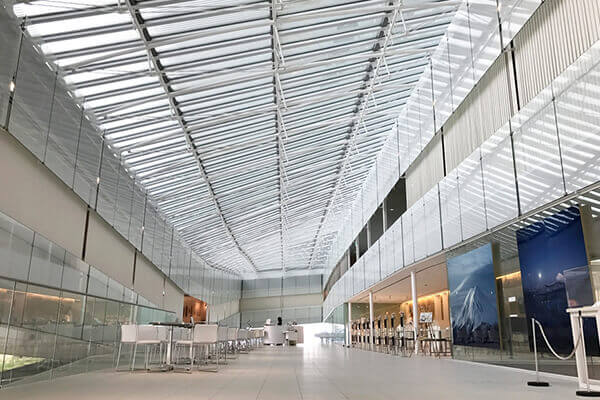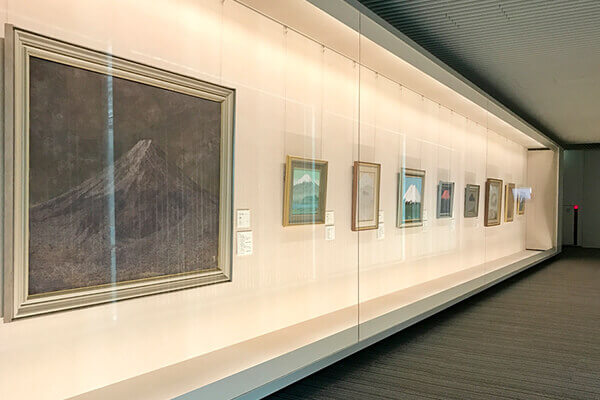 After your adventure filled day, unwind at Fujiyama Onsen (hot spring) next door, which provides free admission to hotel guests of Highland Resort Hotel & Spa!
Continue to DAY 2
Enjoy the Mt. Fuji Area to the fullest with this useful tool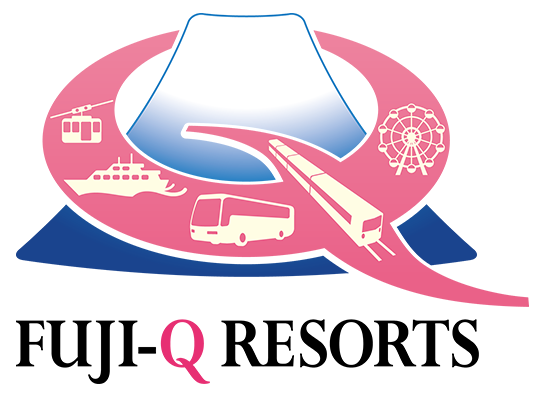 ・Mt. Fuji Pass 
This is a tourist pass especially made for foreigners visiting Japan. Save on sightseeing and transportation and get preferential access to different tourists facilities, including Fuji Q Highland.
Find out more here:
http://bus-en.fujikyu.co.jp/mtpass/
---
WATTENTION WRITER PROFILE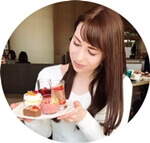 Tabea Greuner
Living and working in Japan since 2015. Always excited about discovering new places. Passion for photography, nature-lover & Japanese fashion expert. MORE ARTICLES BY THIS WRITER | ABOUT WATTENTION NINJA