Mt. Fuji puts on a new look every season. Fall is a great time to visit the Fuji Five Lakes (Yamanakako, Kawaguchiko, Saiko, Shojiko and Motosuko) because you get to observe the Japanese custom of viewing autumn colors. While here, take the time to explore Mt. Fuji and be awed a dazzling display of autumn colors around this World Cultural Heritage Site. Autumn is the perfect time to enjoy nature's blessings in Japan.
If you want to visit the Mt. Fuji area from Tokyo, you can either take the train or a direct bus from the Shinjuku Expressway Bus Terminal to Kawaguchiko. Relax for about two hours on the bus before arriving at Kawaguchiko Station, a bustling station in the area.
Autumn leaf viewing around Kawaguchiko
Areas around Kawaguchiko and Yamanakako are known for tourism, due to their convenient access and transportation. Mt. Fuji Pass, for example, gives you unlimited rides on nearly all the buses operating in the Fuji Five Lakes area. This time, we decided to get a bit closer to Mt. Fuji by taking a pleasure boat called Ensoleille around Kawaguchiko. After the refreshing cruise, we took Mt. Kachikachi Ropeway to the top of Tenjosan, which measures 1,075 meters above ground. The panoramic view from the top was absolutely breathtaking. Shades of autumn came in stark contrast with dark greens of conifer trees, looking like a scene straight out of an oil painting. This autumn version of Japan is only available to visitors taking the ropeway.
The Autumn Leaves Festival is a must see at Kawaguchiko. On a sunny day, the majestic Mt. Fuji comes into view with leaves in the color of red and gold. Consisting of 60 gigantic maple trees on a long path, the Maple Corridor lights up after dark, invoking a fantasy atmosphere totally different from day time.
Lots of fun places to visit around Kawaguchiko and Yamanakako
 Besides nature, there are a bunch of recreational and entertainment facilities on the way to Yamanakako. Visiting these places will definitely make your trip more memorable! The Oshino Ninja Village, for example, gives you a once in a lifetime chance to dress up as a ninja. You can also enjoy ninja shows and try making your way through a trick house.
For those looking for excitement, Fuji-Q Highland is the place to go. There are quite a few Guinness World record breaking roller coasters as well as the Lisa and Gaspard Town, a popular check-in attraction on the social media. Get your hands on limited edition Mt. Fuji cookies in purple and yellow sweet potato flavors or a purple sweet potato panini to quench your hunger.
Among the Fuji Five Lakes, Yamanakako is the closest to Mt Fuji and the largest. A rare but beautiful phenomenon called Diamond Fuji can be viewed from here. Last time we took the Ensoleille to cruise the lake, but this time, we have opted YAMANAKAKO NO KABA, an amphibian bus that takes visitors deep into the woods before diving into Yamanakako. Learn about the wild life of Yamanakako by listening to the tour guide, who is good at keeping audience engaged. For those who don't understand Japanese, free audio guide is provided in multiple languages, including Chinese, English, Thai and Indonesian.
The Asahigaoka Lakeside Park at Yamanakako holds the "Yuyake no Nagisa, Fall Foilage Festival" every year, featuring a 600 meter long maple corridor with falling leaves as the red carpet. The gradient of yellow, orange and red leaves is visually pleasing and romantic.
Capsule Hotel—smart and economical accommodation
 We have decided to make CABIN & LOUNGE HIGHLAND STATION INN our home for one night. Opened in April 2017, this capsule hotel is not far from the station and easily accessible. The room is quite comfortable, equipped with full amenity and a semi-double bed, which is a little bit bigger than a single bed.
All hotel guests are entitled to free entry at Fuji-Q Highland and Fuji-Q Highland Free Pass discount. For hot spring lovers, discount price also applies to Fujiyama Onsen. Worried about transportation? There is free shuttle bus operating from Fuji-Q Highland to Fujiyama Onsen. Hotel guests can also visit the Fujiyama Museum for free. The museum houses various paintings of Mt. Fuji and sells a wide variety of Mt. Fuji themed goods—even the dessert at the coffee shop was designed in the image of Mt. Fuji, a spiritual symbol of Japan.
If you are a gourmet, you can't ignore the buffet at Highland Resort Hotel and Spa. There is a wide array of Japanese, Chinese and western dishes to satisfy your palate. You can either pick a seat facing Mt. Fuji to feel its presence or a seat facing the Fuji-Q Highland to see people screaming away on roller coasters!
We used Mt. Fuji Pass to access the following attractions:
–Kawaguchiko pleasure boat Ensoleille (free ride upon showing the pass)
–Mount Kachikachi Ropeway (free ride upon showing the pass)
–Fuji-Q Highland (free entry upon showing the pass and access to one attraction for free)
–Fujikyu Bus (unlimited rides on designated buses touring the Fuji Five Lakes area)
Fuji Five Lakes in Autumn: Stunning Colors of Japan's Foliage (Part 2)
Enjoy the Mt. Fuji Area to the fullest with this useful tool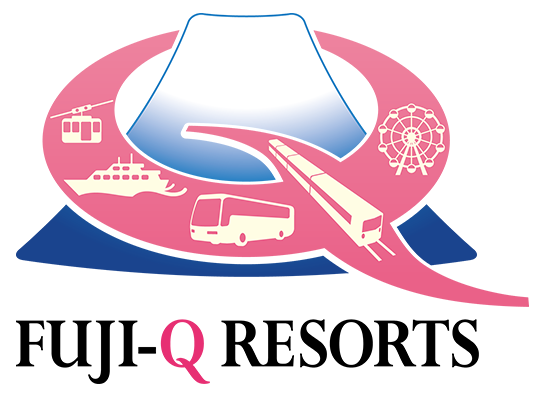 ・Mt. Fuji Pass 
This is a tourist pass especially made for foreigners visiting Japan. Save on sightseeing and transportation and get preferential access to different tourists facilities, including Fuji Q Highland.
Find out more here:
http://bus-en.fujikyu.co.jp/mtpass/