[WAttention X FIELDS Research Institute] 
Explore the fascinating world of Japan's subcultures with insights from the inside
On a subculture journey with CoFesta's Ambassadors
Fancy attending the AnimeJapan exposition next March and playing a part in promoting Japanese visual media such as animation, games, manga and film? You can, by applying to become a CoFesta Ambassador.
CoFesta, or  the Japan International Contents Festival, is an ongoing project aimed at promoting Japanese games, animation, manga, characters, broadcast, music and film. CoFesta Ambassadors are foreigners mostly living in Japan that are fans of such genres who participate in related events and help to promote an appreciation of such visual media. Currently, a total of around 200 ambassadors from a total of 40 countries and regions living in Japan are active as CoFesta Ambassadors.
As long as you are a foreigner studying in Japan and are over 18 years old, all you need is a love for Japanese subcultures to become an Ambassador! Even if you are currently living abroad, you can subscribe to become an overseas CoFesta Ambassador and might be invited to Japan as a representative of overseas CoFesta Ambassadors! Apply here.
CoFesta(http://www.cofesta.go.jp/)CoFesta
WAttention received feedback from these CoFesta Ambassadors regarding their visits to 6 different events that showcased the newest and hottest subculture and technology contents of 2015. We bring you the highlights of these events as seen through their eyes.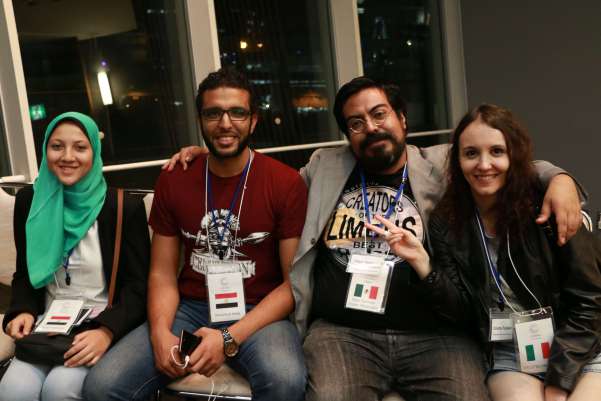 25th TOKYO GAME SHOW 2015
September 17 – 20
As one of the world's biggest game shows, TOKYO GAME SHOW has come to host many new gaming announcements throughout the years that have excited dedicated gamers throughout the world, especially fans of Japanese games.
(http://expo.nikkeibp.co.jp/tgs/2015/en/)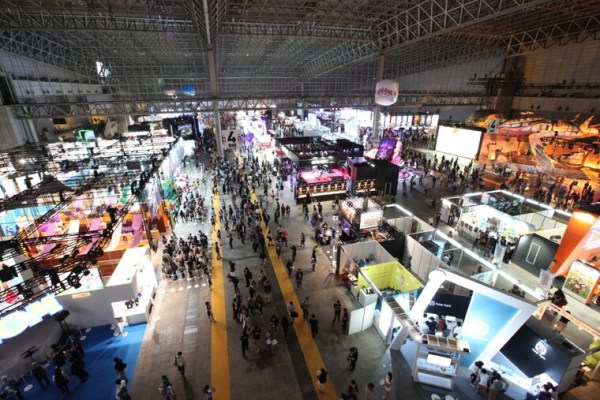 "I was especially impressed by Sony's VR gaming device Playstation VR. It made me feel like I was actually inside a video game world!" – Steven Konatra (Indonesia, 23 years old, studies Game Graphic and Character at Tokyo Communication Arts College)
"It was great to see so many contents at the indie games corner, and I think it is really good that game and anime schools are here to recruit new talents!" – Gianluca Abad (Philippines, 21 years old, studies International Liberal studies at Waseda University)
4th KYOTO INTERNATIONAL MANGA ANIME FAIR 2015
September 19 – 20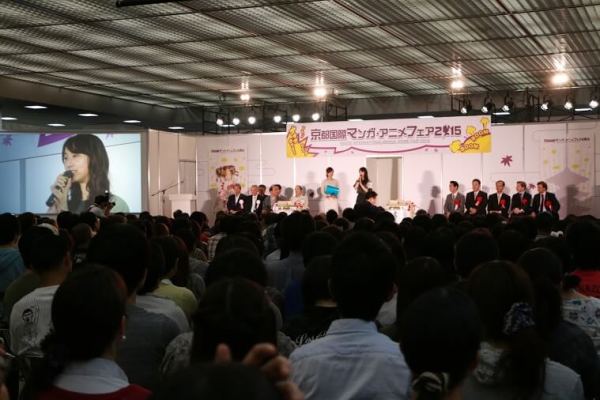 The KYOTO INTERNATIONAL MANGA ANIME FAIR, fondly known as Kyomafu, is the biggest exhibition related to manga and anime in the Kansai area. Being held in Japan's ancient capital Kyoto, collaborations between manga or anime producers and traditional Japanese crafts can be spotted here as well. With volunteer guides that can assist foreign visitors in English, Chinese and Korean, this event is easy to enjoy even without any knowledge of the Japanese language!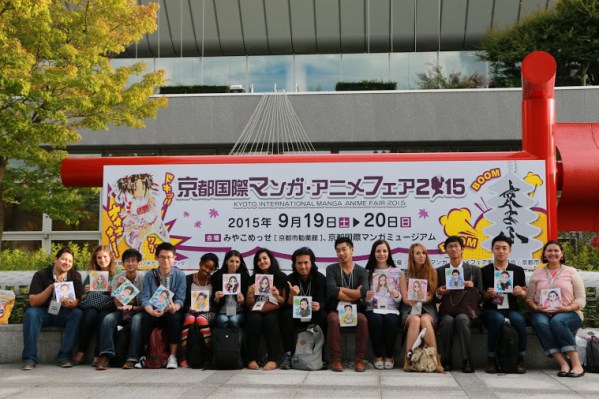 16th CEATEC JAPAN 2015 (Combined Exhibition of Advanced Technologies)
October 7 – 10
CEATEC JAPAN was held for the 15th time this year. From major Japanese companies as NEC and Hitachi to small individual companies and research teams of universities, a total of more than 350 exhibitors gathered here to bring the world's newest and hottest technology at one spot. What kind of new gadgets and inventions have the Japanese exhibitors in store for us?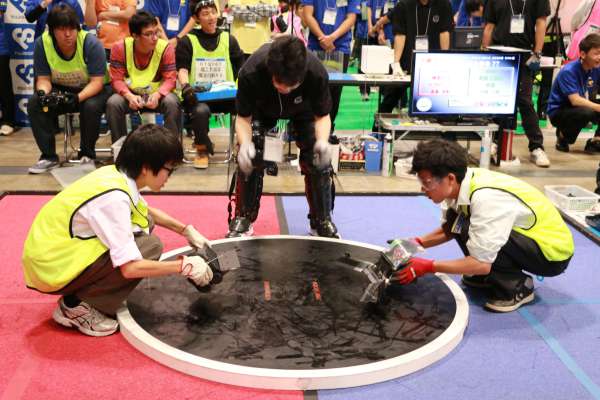 "I was really amazed by a robot created by the research team of Keio University. This robot can grab a piece of potato chips without breaking it!" – Carlos Cesar Cortes (Mexico, 35 years old, studies mechanical engineering at Keio University)
"A computer at Hitachi's booth was able to put on screen what someone writes in the air, incredible!" – Zheng Lin Chia (Malaysia, 23 years old, studies  Japanese at KCP International Japanese Language School)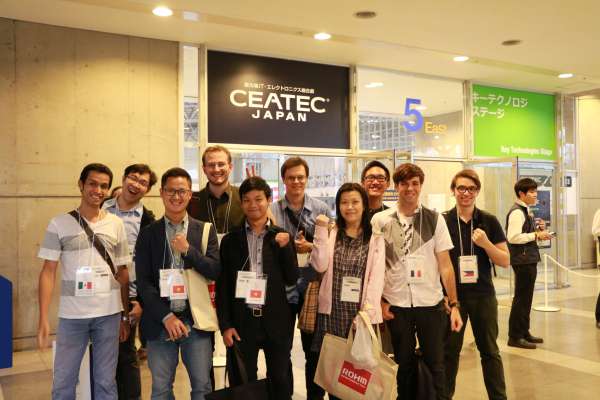 8th DIGITAL CONTENT EXPO 2015
October 22 – 25
The Digital Content Expo is an annual event held at Tokyo's Miraikan, the National Museum of Emerging Science and Innovation. With new technology products and experiments for digital contents as video-games and anime, walking around in the showroom here gives you a good impression of where modern technology is heading.
"I was most impressed by The Planet of Hakoniwa. It makes a 3D scan of someone and projects this person in a virtual miniature garden with flashy neon lights and beams. Really cool!" Reem Mostafa (Egypt, 21, studies Japanese language at Cairo University)
"I thought that the Doodle Zoo – a sketchbook that makes animals you draw come to life on a screen – is a great device to stimulate the creativity of children!" Edgar Santiago Pelaez Mazariegos (Mexico, 31 years old, studies Asia-Pacific studies at Waseda University)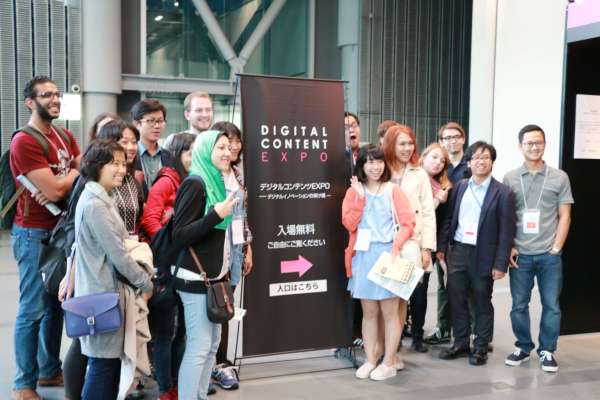 28th Tokyo International Film Festival
October 22 – 31
With TOHO Cinemas Roppongi Hills as the main venue, the Tokyo International Film Festival was held for the 28th time this year. Not only Japanese but also a great number of foreign movies were presented at the show. Famous directors and actors from all over the world could be spotted at the red carpet opening ceremony, which showed just how international this film festival is.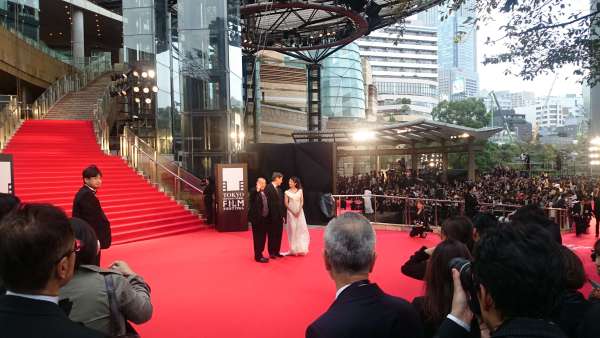 "It was my first time to attend an event of this scale, and the amount of foreign celebrities really surprised me. The first thing I'm going to do when I get home is tweet that I saw the girls of Perfume!" – Linnah Tan (Singapore, 20 years old, studies Japanese at National University of Singapore)
"My friend from junior high-school plays the main female roll of "Snap", a movie that will be shown at this festival. I really look forward to seeing her on the big screen" – Manassavee Issarathamrong (Thailand, 21 years old, studies Japanese at Chulalongkorn University)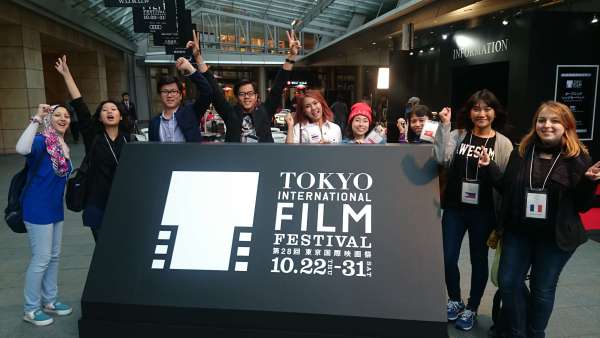 50th Inter BEE 2015
November 18 – 20
At Inter BEE (International Broadcast Equipment Exhibition)  2015, a total of 996 exhibitors showcased the newest broadcasting, audio and lightning equipment, together giving a general impression of where the world of broadcasting is evolving.
(http://www.inter-bee.com/en/)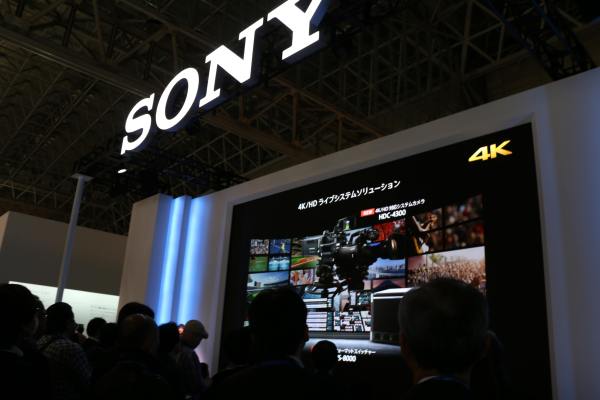 "I was impressed by the evolution of camera drones. They used to be easily blown away by the wind, but some models exhibited at the event were built so that they catch as little wind as possible. Even if you push them away, they automatically return to their original location" – Edgar Santiago Pelaez Mazariegos (Mexico, 31 years old, studies Asia-Pacific studies at Waseda University)
"I used to edit videos for work. Back then, we used to edit images with Photoshop, which we then inserted into a video editing program. But a video editing software program showcased at the exhibition was developed so that you can edit both images and videos at the same time!" – Sansan Chen (Australia, 36 years old)
This article was written with the assistance of Fields Research Institute, which conducts research in entertainment.