Many countries are gradually easing up on restrictions and we're beginning to see a glimmer of hope that life will eventually return to some sense of normalcy. As much as I'm looking forward to going out again, I've looked to the wide range of free-to-view programmes available on the NHK World-Japan website to get some inspiration. Videos even have subtitles in various languages!
So far I'm loving the insider information and exposés on the sights and cultures of Japan (especially of the outdoors!), which gives a deeper insight into what foreigners commonly know of Japanese culture.
Direct Talk: Luxury Lotus Root: Kenichi Noguchi / Lotus Root Farmer
Duration: 15 mins, available until February 10, 2021
The high-quality lotus roots grown by Ibaraki farmer Kenichi Noguchi markets for up to a whopping $50 a box. But despite the premium price, Noguchi's lotus roots are typically sold out through pre-orders from the best restaurants in New York and Paris.
Inheriting a 100-year-old family legacy, the lotus roots grown by Noguchi are so renowned that taste tests are organised for chefs who visit from outside Japan. While being known for its pristine white colour and creaminess, the ajiyoshi variety planted by Noguchi is also notorious for its difficulty in cultivation.
Farmers must maintain a precarious balance of water levels to deter opportunistic water fowl from snacking on the roots and maintain enough water for healthy growth. My admiration for Noguchi grew when watching him carefully harvesting the lotus roots, knee deep in mud and without any visibility.
Noguchi's story is one of perseverance and happenstance. Believing in his product, Noguchi launched a sales campaign which saw no fruition for 2 years. But when a typhoon depleted the lotus root harvest in the Osaka region, Noguchi seized his chance to supply the regional supermarket chains.
Demand for Noguchi lotus roots skyrocketed as people started to recognise the superior quality of his lotus roots. Noguchi has now singlehandedly increased his market share by courting customers in high end restaurants internationally. Watch the video to find out for yourself what makes these lotus roots so highly sought after!
Anime Supernova: Animation Artist Who Charms with the Background
Duration: 15 mins, available until Dec 31, 2022
Known for his humorous stories and detailed background drawings, animator Tetsuro Kodama specialises in intricate short animations that blend everyday objects with fantasy.
The devil's in the details – I'm continually impressed by the feat of artistry displayed in Kodama's work. The still frames show the amount of attention paid to every detail, from a vase of flowers in the corner to the dappled light across a wooden floor.
We're treated to snippets of Kodama's animations My Home, Curly and Pianoman, which demonstrate his ability inject life to every scene and his compelling storytelling skills even without dialogue.
Kodama's subject is the ordinary everyday life but with a whimsical fantasy twist. As he aspires to expand into more genres, I'm sure Kodama's legacy of great artistry and storytelling will be well recognised.
Interested in finding our more about the luxury lotus roots or Kodama's craft? Head to NHK OnDemand for more great content!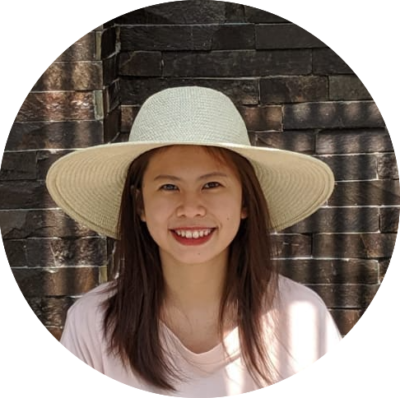 Quarantine-time-only chef and baker who is temporarily enjoying travelling on the interwebs.