The Perfect Harmony of Art, Architecture

and

Nature

The world is full of visual clutter and sometimes we get overwhelmed by information overload. It is only in an ideal environment one can appreciate the true color of what they are looking at.

Only about an hour train ride from the Narita Airport and Tokyo Station stands a hidden oasis that houses the private collection of the DIC corporation. Known as the Kawamura Memorial DIC Museum of Art, this is a perfect place to immerse yourself in impressive artwork, beautifully designed architecture and Chiba prefecture's natural settings.
Undeniable Artistic Insight
An array of paintings by Rothko. An immense room adorned with a Frank Stella collection. These are just a few of the world-famous works of art at the Kawamura Memorial DIC Museum of Art. Established as a manufacturer of printing ink in 1908, DIC has cultivated numerous materials and finished products that bring "color" and "comfort" to people's lives. The selected works here are a true reflection of DIC's sophisticated taste.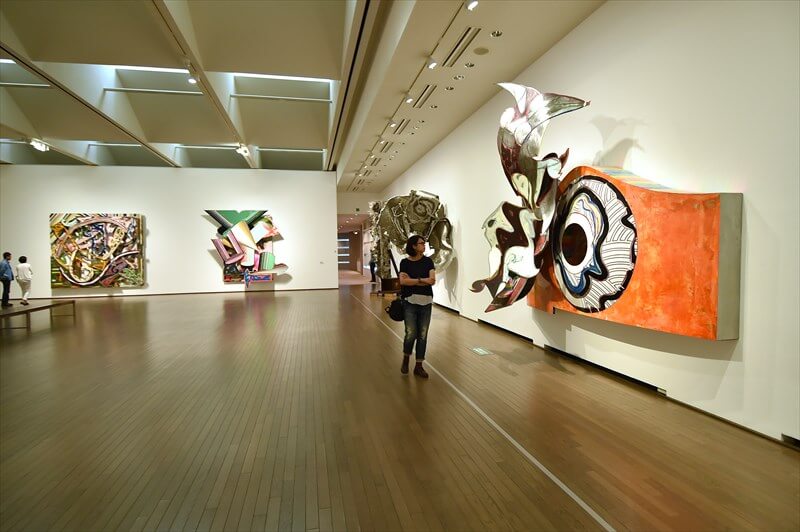 Take the time to embrace your natural reactions as each of the art pieces carries a different meaning and message. "Depending on the time of day, season, and even your mood, the artwork looks totally different," says Ms. Hayashi, a PR manager at the museum. Besides their impressive permanent collections, special exhibitions are held throughout the year. So make sure to check what they are showing before you visit.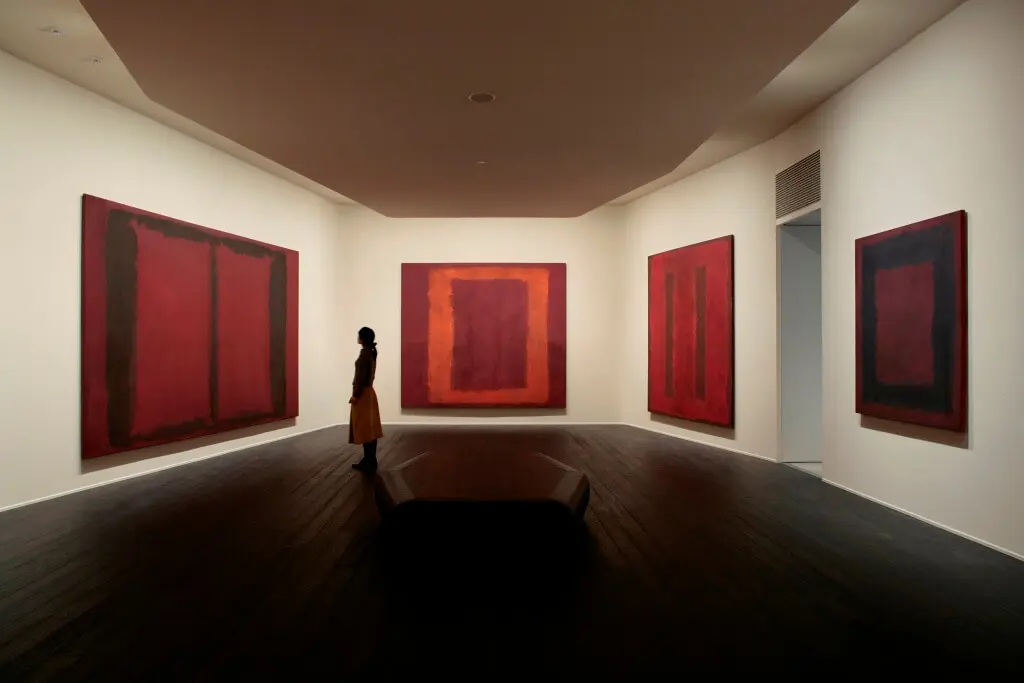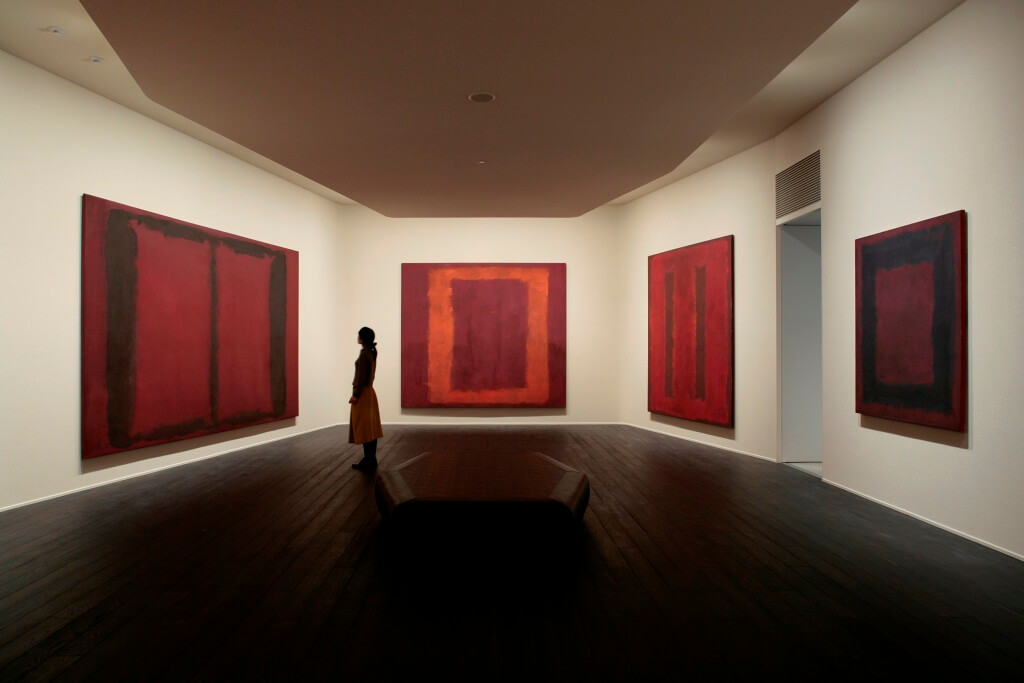 In the Best Possible Light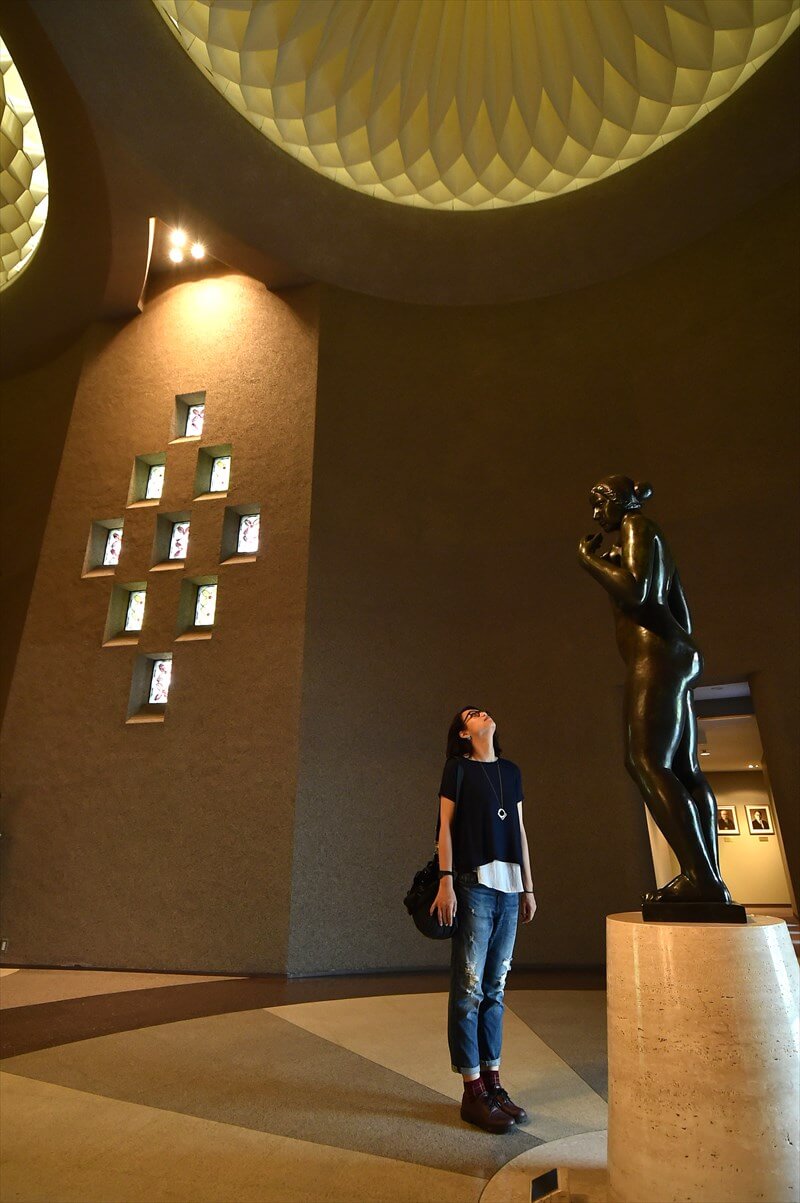 The artworks are displayed with meticulous care, as each exhibition space is designed with a particular piece in mind. Room sizes, ceiling heights, wall colors, lighting and even the floor materials change to complement the art in the most compelling way. DIC knows that how people perceive art is at least as important as the art itself.
A great example of a remarkable blend of art and architecture is at the entrance, where an open atrium beautifully frames the statue of Venus by Aristide Maillol. Natural light through the mosaic glasses and the soft light from the ceiling creates a feeling of grandeur, giving the best first impression to visitors.
Spectacular Surroundings
Within its sprawling 10 hectares, there is a crescent-shaped pond that is home to white swans and a nature trail that winds through Chiba Prefecture's indigenous green forest. The plants and flowers, even the outdoor furniture have been carefully chosen so that you can appreciate nature's expansive palette throughout the year.
Inside the museum both the restaurant and tea room offer spectacular views of the surrounding nature. The restaurant "Belvedere", which means beautiful view in Italian, serves casual Italian cuisine while the tea room provides Yamamotoyama Matcha, a premium green tea brand from Nihonbashi, and seasonal Japanese sweets made by a well-established Japanese confectionery store in Kanazawa.
Yes, this is a museum, but Kawamura Memorial DIC Museum of Art is more than just a place to appreciate art. In the next article, we will explain why this place made a lasting impression on us.
Read also about their current special exhibition: Léonard Foujita and His Models
Information
Kawamura Memorial DIC Museum of Art
Address: Sakado 631, Sakura, Chiba
From Tokyo Station: 67 minutes expressway bus ride or 60 minutes train ride (JR Sobu Line) to JR Sakura Station and 20 minutes (free shuttle bus) to the museum.
From Narita Airport: 30 minutes train ride (Keisei Line Limited Express) to Keisei Sakura Station and 30 minutes (free shuttle bus) to the museum.
Hours: 9:30am – 5pm (Last entry 4:30pm)
Closed: Mon (except for national holidays, then closed the following non-holiday), New Year's holiday, during exhibit changes
Admission: 1,000 yen (Adults), 800 yen (College students and people over 65 with ID), 600 yen (Elementary, middle and high school students)
Admission varies depending on the exhibition.
URL: kawamura-museum.dic.co.jp/en/