Despite its proximity to the mega-city of Tokyo, Chiba is a major fruits and vegetable growing region that uses locally grown produce in many of its dishes, along with fresh seafood caught from the nearby Pacific Ocean. There are plenty of unique dishes throughout the prefecture that you should try, here are our recommendations for the 15 Chiba food items that you must try on your next visit. The best local Chiba food includes grilled eel, clams, kaisendon seafood bowls, tantenmen noodles, strawberries, soy sauce, gyoza dumplings, thick futomaki sushi rolls, namer, bamboo shoot curry, wild boar, loquats, pears, and peanuts.
Chiba Food Recommendation 1: Enjoy Grilled Eel – A Traditional Edo Period Dish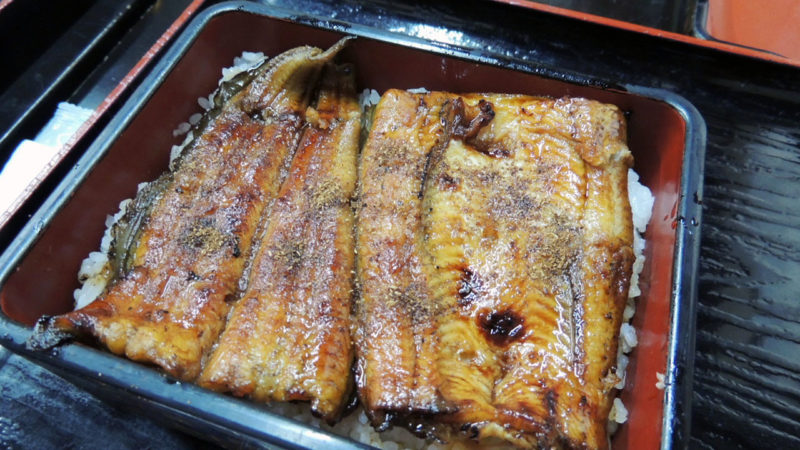 Grilled eel dishes have remained popular throughout Chiba since Japan's Edo period and you can find specialty eel restaurants throughout the prefecture. For example, in Narita city, the Kawatoyo restaurant has been serving eel for more than 100 years, since 1910. Eel is a popular dish in Japan because it is said to help cure tiredness due to the vitamins found inside them and can be found throughout the country's oceans, rivers, and lakes. It's worth trying this delicious Chiba food when in the area.
Chiba Food Recommendation 2: Go Digging for Clams on the Beach
During May and June, clam digging is a popular activity on the beaches of Chiba, where you'll often find families kitted out in wading gear, equipped with buckets and digging rakes before cooking their catch later on in the day. You can find short-neck clams in restaurants in Chiba in a variety of dishes to include miso soup, steamed with sake, or cooked with butter. Clams are a special local Chiba food that also provides some fun activities!
Chiba Food Recommendation 3: Try Kaisendon – A Dish for Seafood Lovers
Seafood lovers should head to the coastal cities of Tateyama and Choshi to try their kaisendon, a rice bowl containing up to eight different kinds of local seafood. The geographical locations of these two cities mean that the seafood used is extremely fresh and includes items such as tuna, squid, and salmon roe. 
Chiba Food Recommendation 4: Eat Spicy Tantanmen Noodles with Local Fishermen
Tantanmen is a spicy noodle dish that can be found in Chiba's Katsuura city. The meal is popular among the area's fishermen because the spicy soup is said to warm their bodies. Instead of using sesame paste in the soup like other tantanmen dishes, Chiba's Katsuura version uses chili oil to give it a spicy kick. Spicy Tantanmen noodles are a local Chiba food that will have you coming back for more!
Chiba Food Recommendation 5: Pick Fresh Strawberries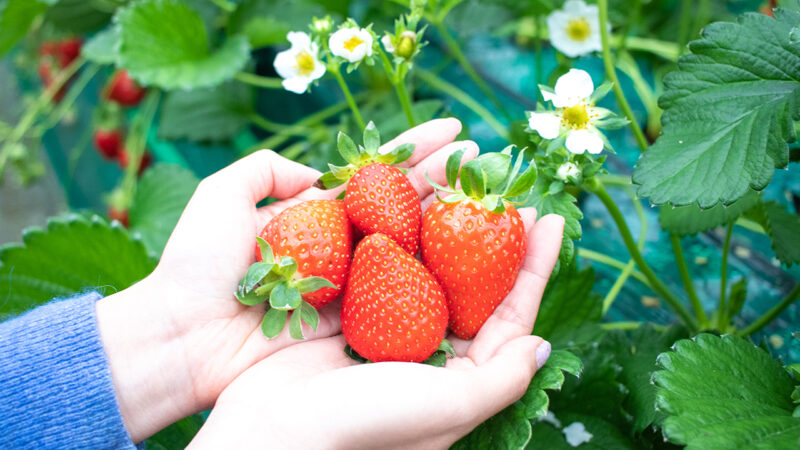 Chiba is well known in Japan for being a great place to go strawberry picking. That's because there more than 100 strawberry farms in the prefecture. Japanese strawberries are in season winter. The strawberry picking season runs from January to May, and unlike Western countries, in Japan strawberries are also grown inside large greenhouses where they are picked as well as open fields. 
Chiba Food Recommendation 6: Try Traditional Soy Sauce
Around one third of Japan's soy sauce is produced in Chiba prefecture. In fact, the towns of Chosi and Noda are synonymous with this staple Japanese product. The production of soy sauce in Chiba can be traced back to the Edo period, and there is even a company in Futtsu called Miya Shoyu which still produces soy sauce using traditional brewing methods rather than mass production. 
Chiba Food Recommendation 7: Crispy Dumplings at White Gyoza
This famous restaurant is located in Chiba's Noda City and specializes in handmade crispy gyoza dumplings packed full with meat and vegetables. Despite the restaurant opening decades ago, the original branch of White Gyoza has remained just as popular as the early days. Still, long queues of customers are a common sight.
Chiba Food Recommendation 8: Indulge on Sushi Rolls
Futomaki thick sushi rolls originated in Chiba's Boso region and are thicker than regular sushi rolls. Usually eaten on special occasions, the rolls are made into colorful patterned designs using fillings such as carrots, cucumbers, and eggs. If you are hungry for some Chiba food, some thick local sushi rolls are sure to satisfy!
Chiba Food Recommendation 9: Try Bamboo Shoot Curry
Known locally as takenoko, Chiba's Otaki region is renowned for growing bamboo shoots which they use in a local curry to give it a unique flavor. The bamboo shoots are dug up from the ground in April and May before being used in restaurant dishes around the region.
Chiba Food Recommendation 10: Enjoy Fresh Peanuts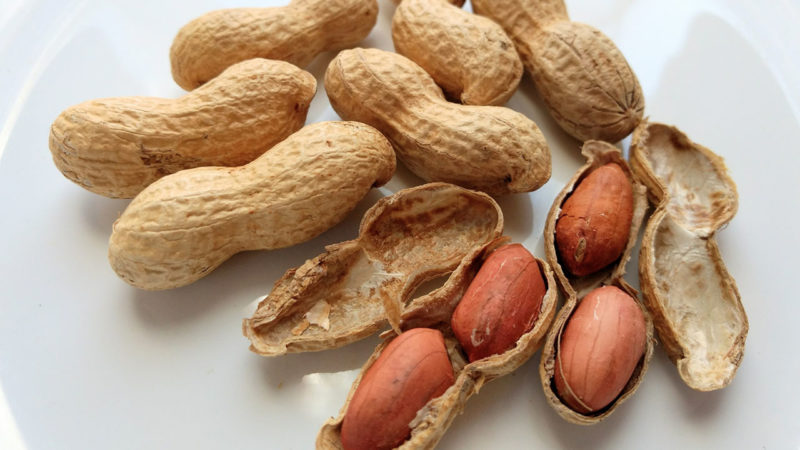 Chiba is the largest peanut producing region in Japan, providing around 76% of the entire country's supply. Therefore, you'll find them used in many recipes throughout the prefecture to include peanut tofu and peanut ice cream. 
Chiba Food Recommendation 11: Pick Juicy Pears on a Nashi Farm
Chiba prefecture is Japan's largest producing region of nashi pears, with most pear farms concentrated in the south of the region. From August to October, pear picking is a popular activity in the area. Japanese pears are slightly different in their appearance and taste from their western counterparts and have a juicy and crunchy texture. When in season you can find them throughout vegetable stands and supermarkets across the country.
Chiba Food Recommendation 12: Eat Namero, A Local Fisherman's Specialty 
Namero is a traditional seafood dish that comes from Chiba's coastal Boso region that was created by local fishermen. It consists of a lightly seared minced fish that is usually made from horse mackerel or sardines, but any seasonal fish can be used. The mincemeat is then mixed with green onion, miso, ginger, perilla leaves, and vinegar before being cooked. 
Chiba Food Recommendation 13: Wild Boar Meat Dishes
Dishes featuring wild boar meat are commonly found across Chiba due to the population of boar in the mountainous regions. Boar meat is often considered to be healthier than pork or beef as it is less fatty and contains fewer calories. Two of the most popular Chiba food dishes with boar meat are a hotpot (nabe) and a wild boar rice bowl which you can find at the Otaki roadside station. 
Chiba Food Recommendation 14: Loquats – Chiba's Unique Orange Fruit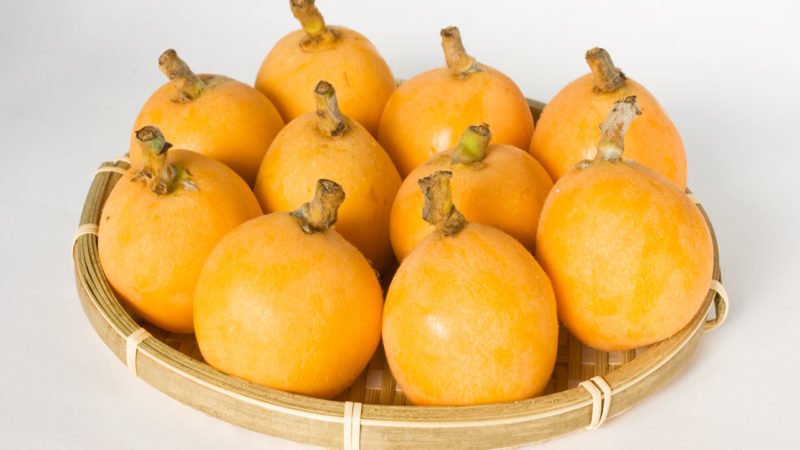 Loquats or biwa as they are known in Japanese, are a juicy orange fruit that has grown in the Minamiboso region of Chiba for more than 300 years. The fruit is harvested in May and June before being packaged into beautiful presentation boxes and sold as luxury food items. You can try various loquat dishes to include loquat juice, ice cream, and curries at the roadside station in Tomiura. 
Chiba Food Recommendation 15: Award-Winning Noodles at Tomita Restaurant 
Tomita Ramen restaurant in Matsudo City is said to be one of the best ramen restaurants in Japan, having won many awards and ranking number one in the ramen database. Even on weekdays you can find people waiting for hours in line to eat there. Their most popular dish is the tsukemen noodles, which are eaten after being dipped into a separate bowl of broth.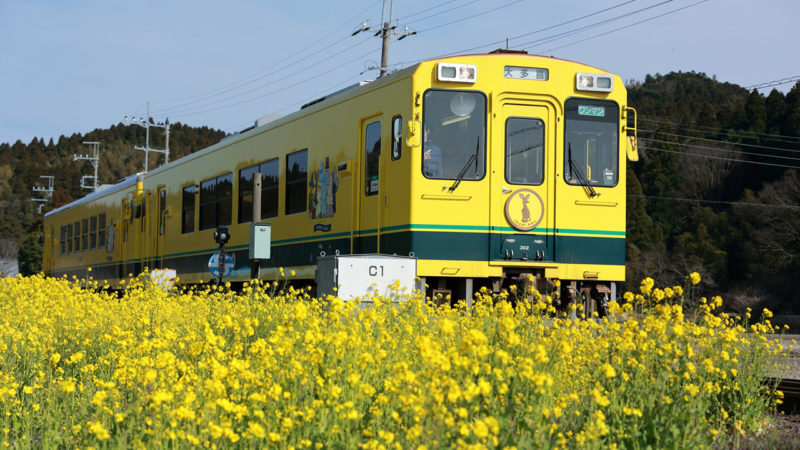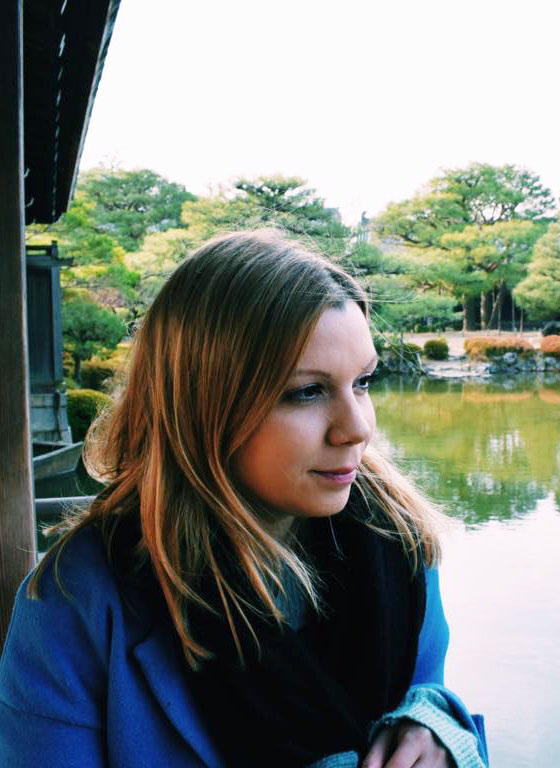 Tanja has spent more than three years exploring Japan, from the mountains of Hokkaido to the beaches of Kyushu. As a full-time travel writer, she loves to explore off the beaten path places, and her favourite part of Japan is Shikoku where she lived for two years. When in Tokyo, you can often find her checking out the latest cafes.
*Disclaimer:
This article was written by an outside writer, and WAttention is not responsible for any damage caused by the information on this page. Please be aware that the accuracy of the information posted in this article is not guarantied, and the content may be changed without notice.