Considered to be Ikebukuro's central location for decades, the west exit has deep roots in the district's history and culture. With the establishment of a rail line in 1914 (present-day Tobu Tojo Line), Ikebukuro became a hub for educational institutes, starting with Rikkyo University; even to this day, there are several prep and vocational schools in the vicinity. With the introduction of additional rail lines during the Meiji (1868-1912) and Taisho (1912-1926) periods, the formerly farmland district morphed into a thriving urban area. To enjoy architecture from that time, stop by Jiyu Gakuen Myonichikan, a former girl's school that was designed in 1921 by the legendary American architect, Frank Lloyd Wright.
During the Meiji period, an artisan village called Atorie Mura, nicknamed "Ikebukuro Montparnasse" after the 1920's art district of Paris, brought many Japanese artists and writers together. Destroyed by air raids during WWII, its history and spirit live on in art galleries and events around town. Venture over to Morikazu Kumatani Art Museum to get a taste of works from an artist of that time! In addition to art and architecture, music also plays a key role around the west exit. From the Tokyo Metropolitan Theatre to "live houses" (small concert venues), you are sure to find any sort of music that matches your taste. Take a breather to soothe your soul by checking out west Ikebukuro's historical and modern artistic sides!
Hotel Chinzanso Tokyo ホテル椿山荘東京
Relaxing Oasis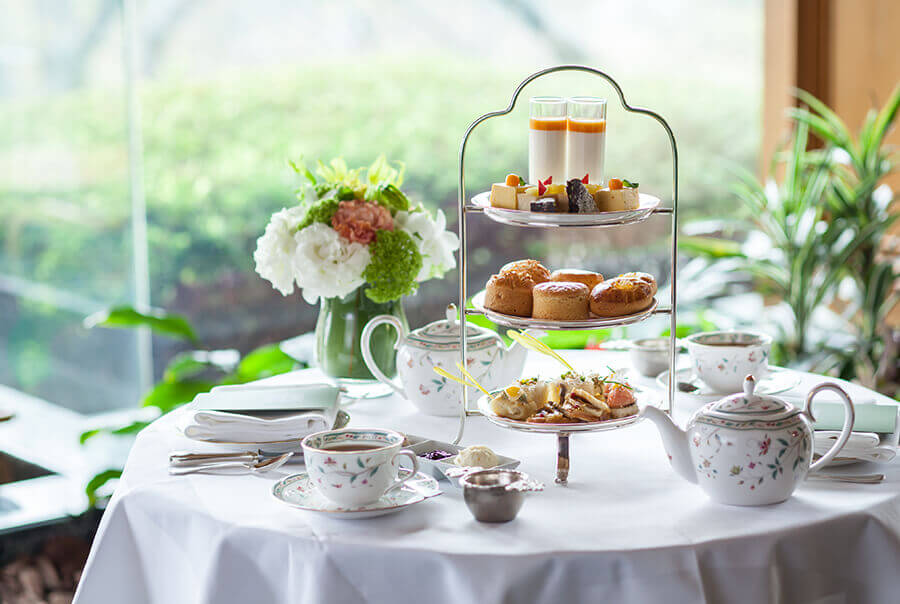 If you don't mind a little walking, head over to Hotel Chinzanso Tokyo, a 35-minute walk from Ikebukuro Station. After a cup of tea while taking in the superb view from the hotel's lobby lounge, Le Jardin, head down and marvel
at the luxury garden oasis, which blooms throughout the seasons. With its firefly events and beautiful hydrangea in early June, not to mention its colorful crape-myrtle from July to August, you can take a stroll through the narrow lanes and explore the many Japanese objects placed throughout the surroundings. It's a quiet place of peace within a bustling metropolis, inviting you to dream away the daily city grind.
Hours:
Le Jardin 9:30am –10pm (Last Order)
Address:
2-10-8 Sekiguchi, Bunkyoku
URL:
Visit Hotel Chinzanso Tokyo's website
here.
Rikkyo University cafeteria' Daiichi-Shokudo立教大学 第一食堂
Time travel to the Taisho period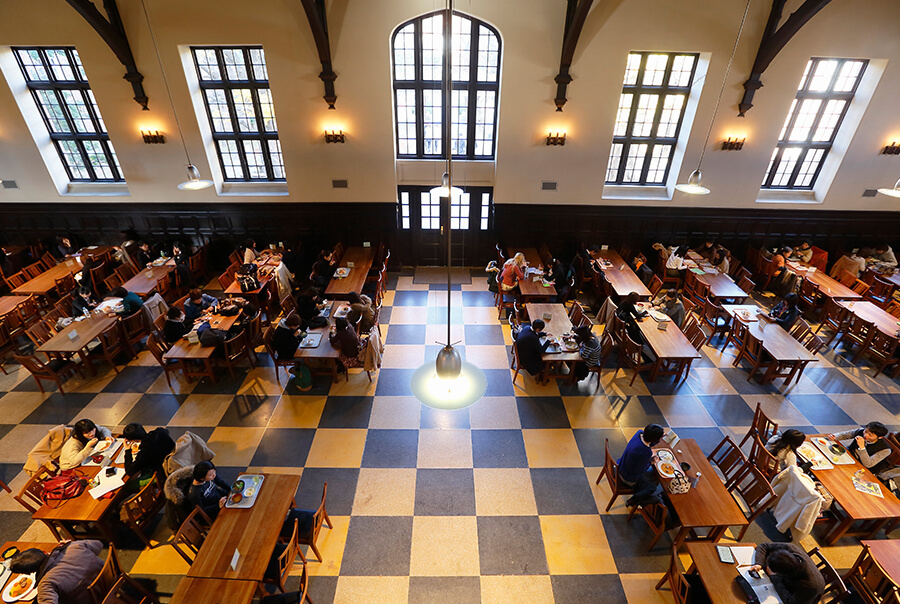 Rikkyo University, one of the six leading universities in Tokyo, was founded in 1874 and is well known
for its exterior of red brick buildings and a chapel. This historical location makes it worth a visit and invites you to take a rest at the main dining hall of the institute. Completed in 1919, the cafeteria is located in the main building of the campus, which acts as the symbol of the university. Among other campus buildings, it has been selected as an Historical Building of the Tokyo Metropolitan Government. The hall, with its high ceiling, black wooden beams and dark stucco walls, takes you right back to the middle of the Taisho period , feeling the lively atmosphere of the past. After sampling some typical Japanese dishes (at very reasonable prices), set off for your next adventure!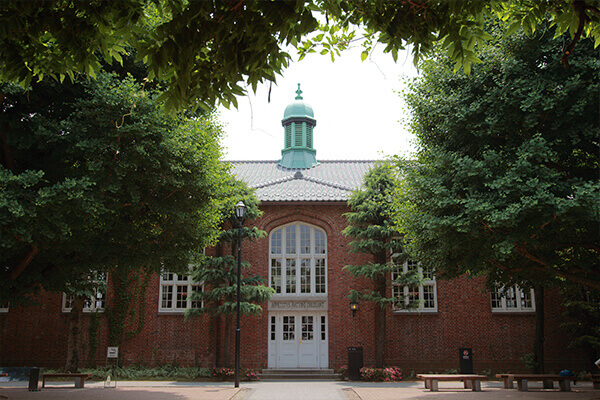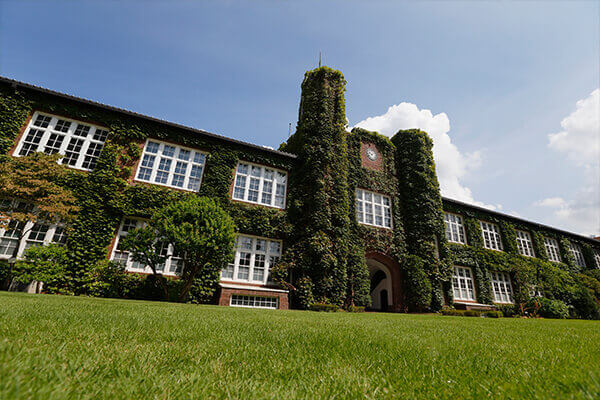 Hours: Mon – Fri 8:30am – 5:30pm; Sat 10am – 5:30pm
Address: 3-34-1 Nishiikebukuro, Toshima-ku
Tokyo Metropolitan Theatre 東京芸術劇場
Enchanting Concert Hall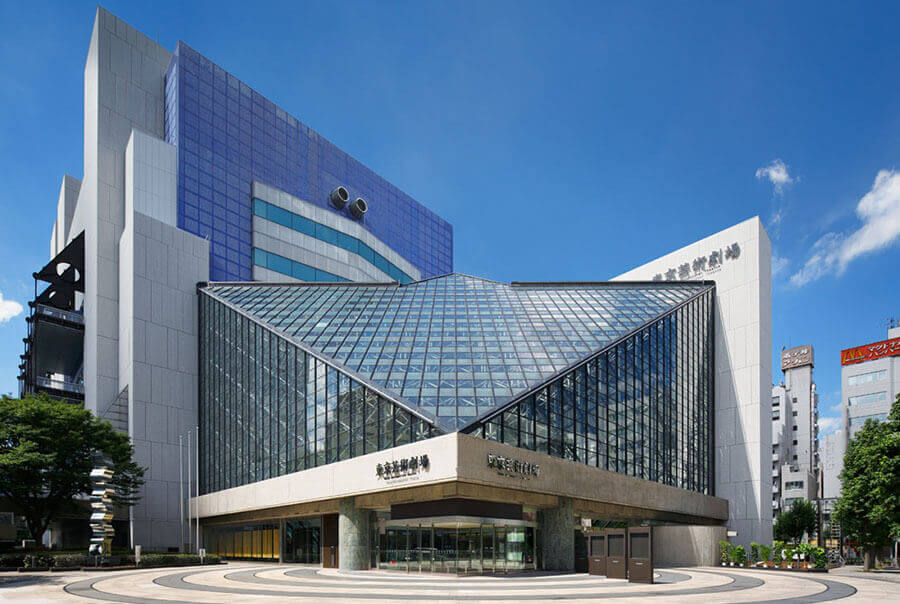 The high ceiling and fabulous glass facade are bound to catch the attention of all passersby, especially when beautifully lit up for the evening. Though opened in 1990 (reopened in 2012 after renovation), the modern architecture and interior are exactly what you would expect from Tokyo's central theater – elegant and enchanting. From classical music, theater and dance, this concert hall offers a variety of performing arts. Make reservations online or visit the box office on-site to get a chance to see the Concert Hall, where a magnificent pipe organ (said to be one of the world's largest) is on display!
Address:
1-8-1 Nishiikebukuro, Toshima-ku
URL:
Visit the Tokyo Metropolitan Theatre's website
here.