Nagaoka's plentiful nature allowed prehistoric Jomon* people to thrive and create astounding pots and clay figures. Today, the region still offers incredibly delicious food and rich culture well-worth experiencing. Explore a land of prehistoric treasures, thunderous firework festivals, and more with these recommended sightseeing routes!
* The Jomon period began around 14500 BCE. (There are many various theories.)
DAY TRIP 1: Explore local delights and precious artifacts
Nagaoka's reverence for delicious food and drinks can be felt all the way back to the Jomon period when ancient people created intricate pots and bowls to hold precious meals. Today, you can try local cuisine flavored by the region's natural resources at Teradomari and the brewing town of Settaya.
Recommended Sightseeing Route
Umataka Historic Site and astonishingly complex Jomon pottery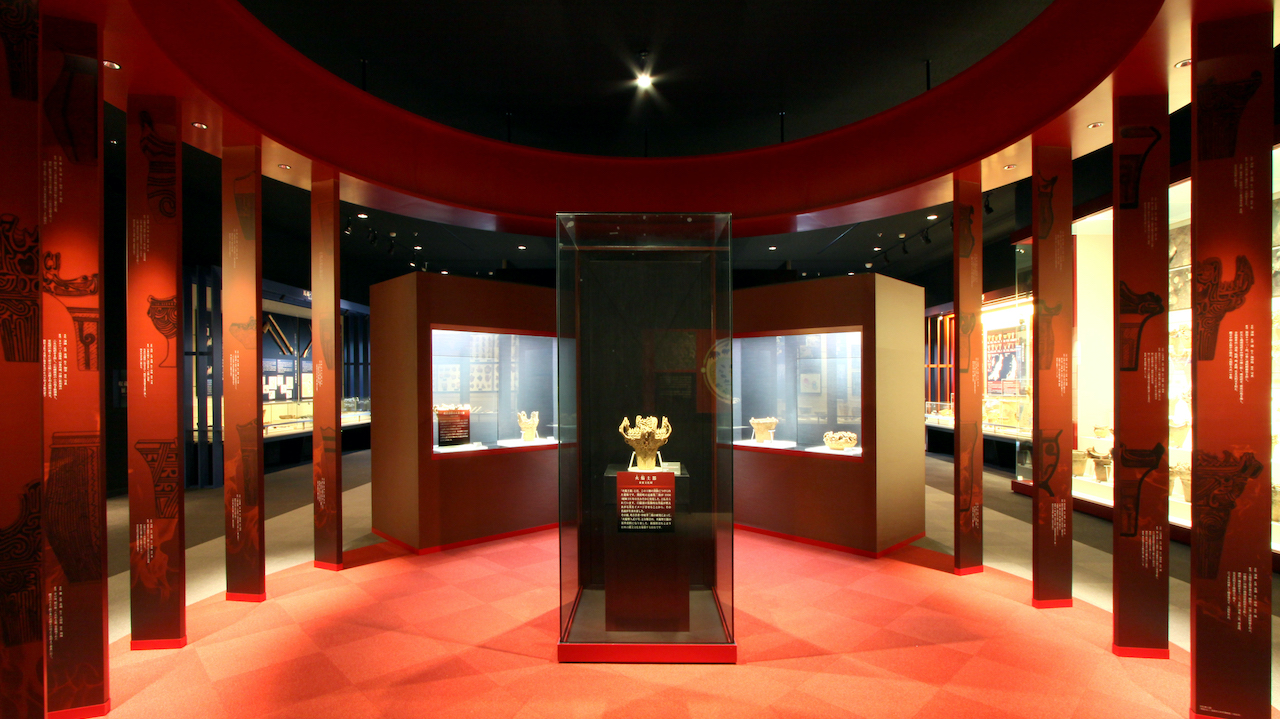 Get a close-up look at over 300 ancient tools and intricately designed "Flame Pots" crafted during the Jomon period. Reconstructed elevated Jomon homes exhibit how the prehistoric Japanese ancestors lived.
Umataka Jomon Museum
Hours: 9am – 5pm (Last entrance 4:30pm)
Closed: Mondays (or the next day after a National Holiday on Monday), December 28 – January 4
Admission: Adults and college students 200yen, free for high school students
and under
Address: 1-3060-1 Sekiharamachi, Nagaoka City
Phone: 0258-46-0601
URL: www.museum.city.nagaoka.niigata.jp/umataka/ (Japanese)
Take a bite out of Niigata's local cuisine
Niigata's fresh food provided by the Sea of Japan will have you hooked, and the lively fish market street of Teradomari in Nagaoka is the best place to keep your appetite satisfied with a wide variety of local specialties.
Teradomari Fish Market Street
Hours: 8:30am – 5pm Open all year round
A brewing town founded upon Niigata's bountiful nature
Settaya's long brewing history dates back from the Edo period (1603-1868). The extravagant Kina Saffron-Shu Honpo and Komegura, renovated from a rice storehouse, has started furnishing brewed sake too and effectively forms a brewing theme park on the historic site. Nearby, you can taste limited editions of sake in the "Sake Bar" of the Sake Museum "Joh-gura," at the Yoshinogawa Brewery, which was founded in 1548.
Settaya Brewery Town
Access: 10min-walk from Miyauchi Sta. on the JR Shinetsu Main Line
DAY TRIP 2: A spectacular journey through time
Nagaoka's fascinating history and culture are sure to impress, along with firework displays that fill the night sky with vibrant colors. Travel back in time during the Jomon period to visit ancient communities crafting astonishing pottery, discover the significance of Nagaoka's dazzling festivals, and experience Japanese culture at a tremendous temple!
Recommended Sightseeing Route
Journey into the Jomon period with life-like, immersive exhibits
More than just a museum, the atmosphere of the exhibit, inhabited by life-size figures and dioramas, act as a portal into the lives of the Jomon people as they hunt, play and create mysterious, incredibly designed pottery in ancient times. Be mesmerized as the diorama exhibition lets you pry a closer look into the lives of the Jomon people!
Niigata Prefectural Museum of History
Hours: 9:30am – 5pm(Ticket sales until 4:30pm)
Closed: Mondays (or the next day after a National Holiday on Monday), December 28 – January 3
Admission: Adults 520yen, senior high school and college students 200yen, free for junior high school students and under
Address: 2247-2 Gongendo, 1 Sekiharamachi, Nagaoka City
Phone: 0258-47-6130
URL: nbz.or.jp/ (Japanese)
A roadside station with eye-popping shows and souvenirs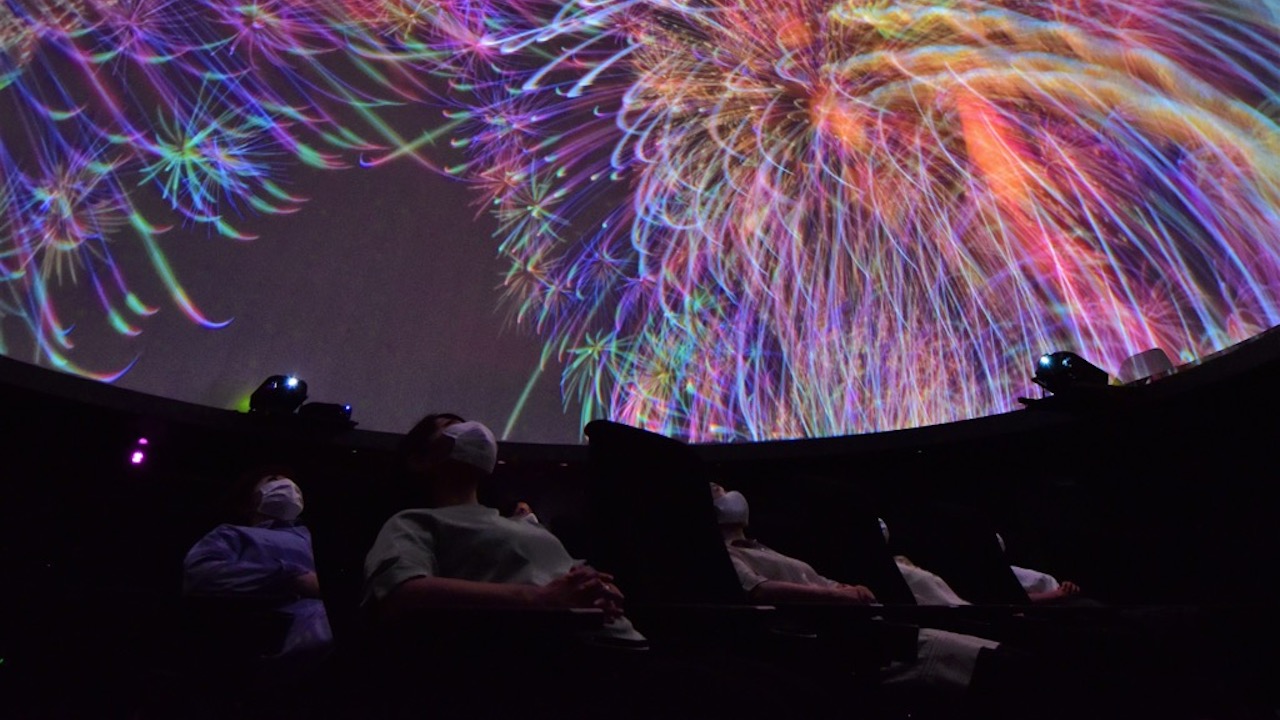 Make a pitstop to learn about Nagaoka's powerful fireworks — a regional treasure. Feel the impact of the dazzling displays year-round inside its dome theater and take in the message of peace and recovery behind Nagaoka's famed festival. Learn the fireworks' embedded history, relish the thought process, and deepen adoration for them – all at Nagaoka.
Michi-no-Eki NAGAOKA HANABI-KAN
Hours: Business hours may vary
Closed: December 31 – January 2 and facility inspection day, [Dome Theater] Wednesdays (or the next day after a National Holiday on Wednesday)
Admission: Free Entrance; Dome Theater requires admission fee
Address: 707 Kitamachi, Nagaoka City
Phone: 0258-86-7766
URL: nagaoka-hanabikan.niigata.jp/en/
A massive shrine dating back to ancient times
Photos hardly convey how grand this shrine really is. Vivid colors and colossal Torii gates paint a scene like no other. Inside you can light candles for prayer, which are performed only here, and appreciate impressive Japanese culture and religious ceremonies.
Houtokusan Inari Shrine
Hours: 7am – 5pm
Address: 870 Izuka, Nagaoka City
Phone: 0258-92-3341
URL: www.houtoku.or.jp/ (Japanese)
2 DAY TRIP: Treasure Nagaoka's pioneering spirit built upon nature and history
Nagaoka's specialties have carried on, even through war and natural disasters. Travel over vast rivers and terraced rice paddies to discover the charm and variety the region has to offer; through delectable sweets, impressive museums, and well-preserved traditions that have lasted generations.
Recommended Sightseeing Route
Treat yourself with sweet traditions of Japan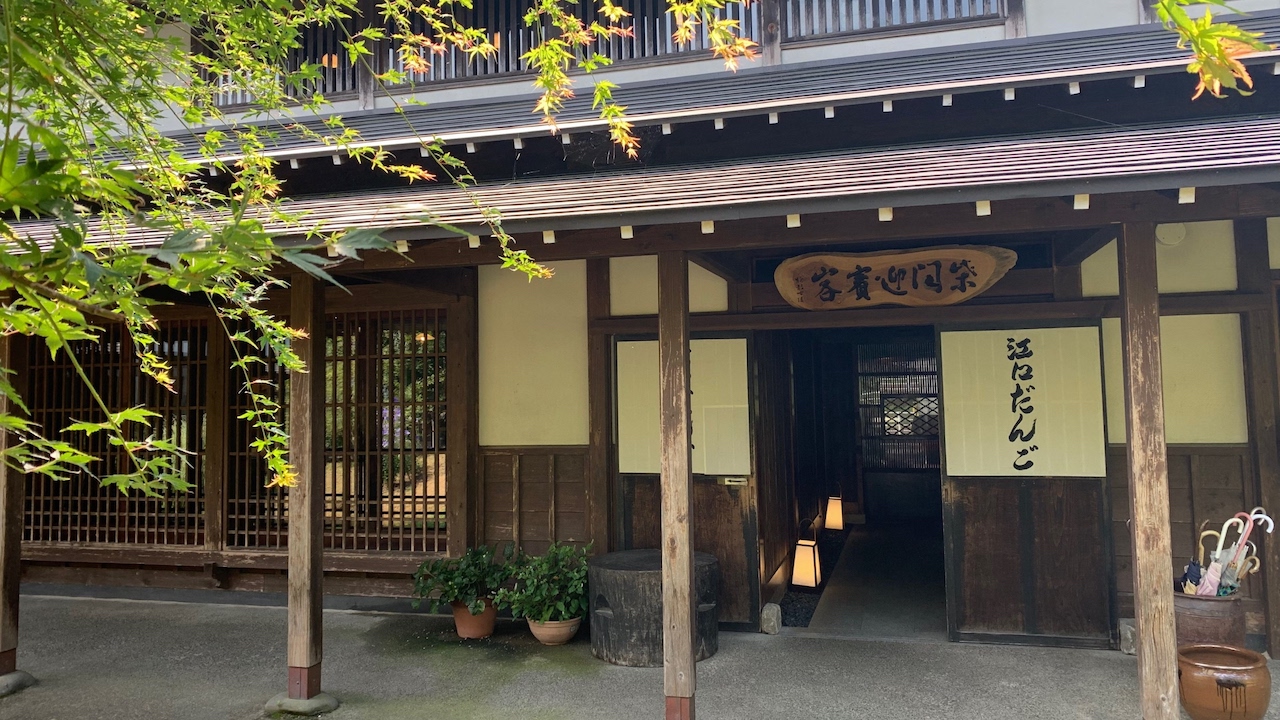 Sasadango, an old-fashioned confectionary, became one of the local specialties of Nagaoka during the Meiji period (1868 -1912). Wrapped in bamboo leaves and steamed, these mochi-covered sweet-bean paste sweets are irresistible. Try making some for yourself inside this traditional style shop!
Eguchi Dango Honten
Hours: 9am – 6pm
Closed: January 1
Address: 52-1 Miyamotohigashikatamachi, Nagaoka City
Phone: 0258-47-4105
URL: e-dango.com/ (Japanese)
A spectacular tribute to Nagaoka's enduring culture and history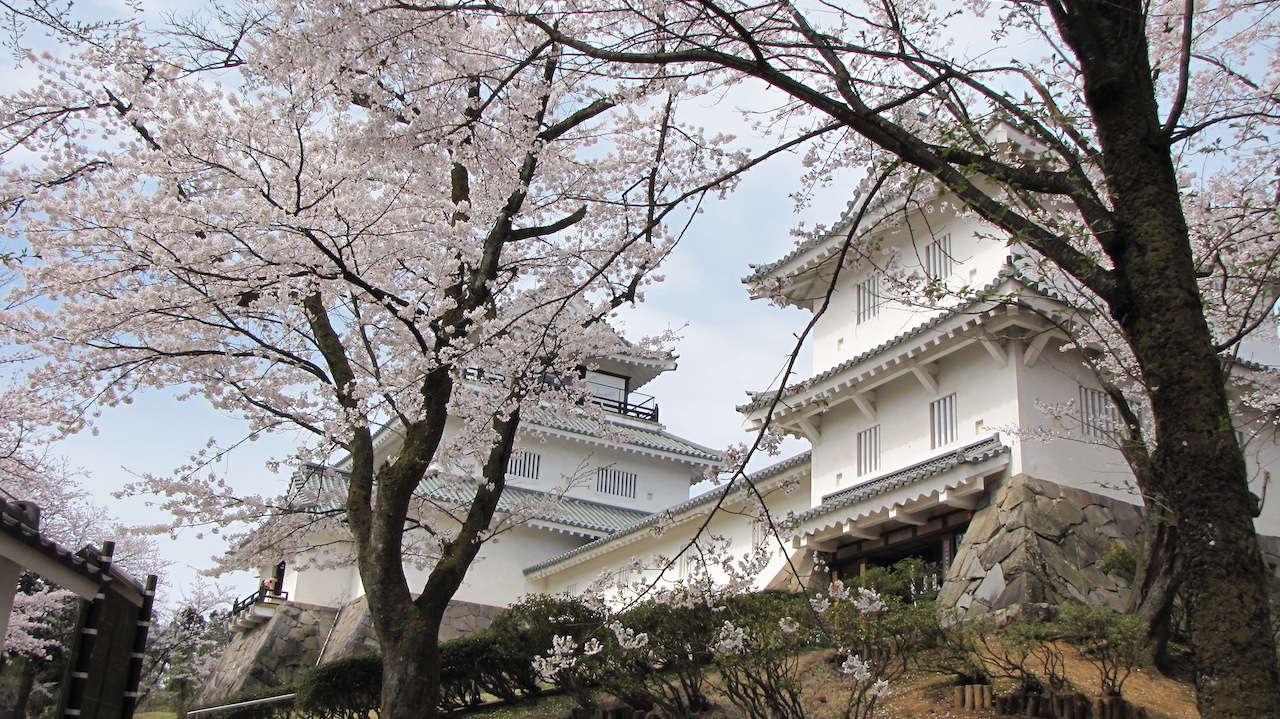 This castle-shaped museum overlooking Nagaoka from a hilltop in Yukyuzan Park introduces prominent leaders of Nagaoka and their accomplishments through history including the Boshin Civil War of 1868. Their influence helped raise outstanding talent and intellectuals in the region.
Nagaoka City Museum of Local History (Yukyuzan Park)
Hours: 9am – 5pm
Closed:Mondays and the next day following a National Holiday (However open on Saturdays and Sundays), December 28 – January 4
Admission: Adults 300yen, senior high school students 200yen, elementary
and junior high school students 150yen
Address: 80-24 Oyama-machi, Nagaoka City (in Yukyuzan Park)
Phone: 0258-35-0185
URL: nagaoka-navi.or.jp/spot/5948 (Japanese)
The birthplace of Nagaoka's living jewels, Nishikigoi
After persevering through a devastating earthquake in 2004, Yamakoshi's community rebuilt themselves, attracting visitors again with thrilling bullfighting culture and the legendary nishikigoi, Japanese koi farming. Learn more about Yamakoshi's unique agriculture and landscape, history, cuisine, and restoration efforts by retracing their steps via projection mapping.
Yamakoshi Orataru
Hours: 9am – 5pm
Closed: Tuesdays and NewYear holidays
Admission: Free
Address: 2835 Takezawa-ko, Yamakoshi, Nagaoka City
Phone: 0258-41-1203
URL: c-marugoto.jp/yamakoshi/ (Japanese)
Create lasting memories with beautiful, durable Japanese paper crafts
At Oguni Washi, visitors can learn about Japanese papermaking techniques while creating their own unique souvenirs through easy-to-follow trial lessons and activities. See how the old-fashioned methods of creating this versatile Japanese craft are passionately preserved by skilled artisans.
Oguni Washi
Hours: 9 am – 4 pm
Closed: Sundays, and Holidays (open to appointments and reservations upon prior notice)
Address: 145 Koguriyama, Ogunimachi, Nagaoka City
Phone: 0258-41-9770
URL: www.oguniwashi.com/ (Japanese)
Tour enormous facilities that produce quality sake — a Niigata specialty
Asahi-Shuzo's brewing process starts ideally with sake-brewing rice, showcasing Niigata's blessings. Participate the 20-min tour for seeing how sake is made. Across its extraordinary facility, you can shop at the store and taste more of the region's flavors at Asahiyama Hotaruan which serves delicious soba, tempura, and more Japanese food.
Recommended Accommodations
Immerse yourself in the beauty of nature
Relax from a long day of exploration in Nagaoka through a soothing bath with an excellent view. At any time of year, you can enjoy the seasonal charm of the natural surroundings.
Yomogihira onsen Izumiya
Access: from JR Nagaoka Sta. East Exit, 30 minutes via free shuttle bus (reservation required)
Address: Yomogihira onsen, Nagaoka City
Phone: 0258-23-2231
URL: www.yomogi-izumiya.com/ (Japanese)
Comfort and familiarity at Hotel New Otani Nagaoka
Hotel New Otani Nagaoka offers comfortable western accommodations with great views overlooking the city and convenient access to Nagaoka's many attractions. A variety of restaurants, Japanese and Western, are available to satisfy all guests. Welcome a moment of bliss by savoring the seasonal gourmet of Nagaoka.
Hotel New Otani Nagaoka
Access: 1min-walk from JR Nagaoka Sta. East Exit
Address: 8-35, Dai-machi 2-Chome, Nagaoka City
Phone: 0258-37-1111
URL: www.nagaoka-newotani.co.jp/en/
FY 2020 Japan Cultural Expo Project Presented and Co-presented by Agency for Cultural Affairs, Government of Japan, and Japan Arts Council