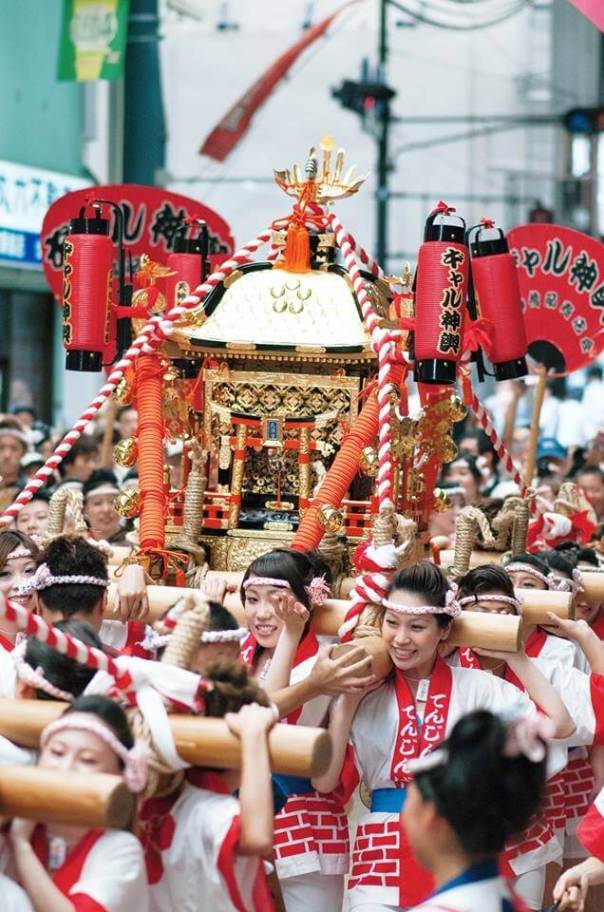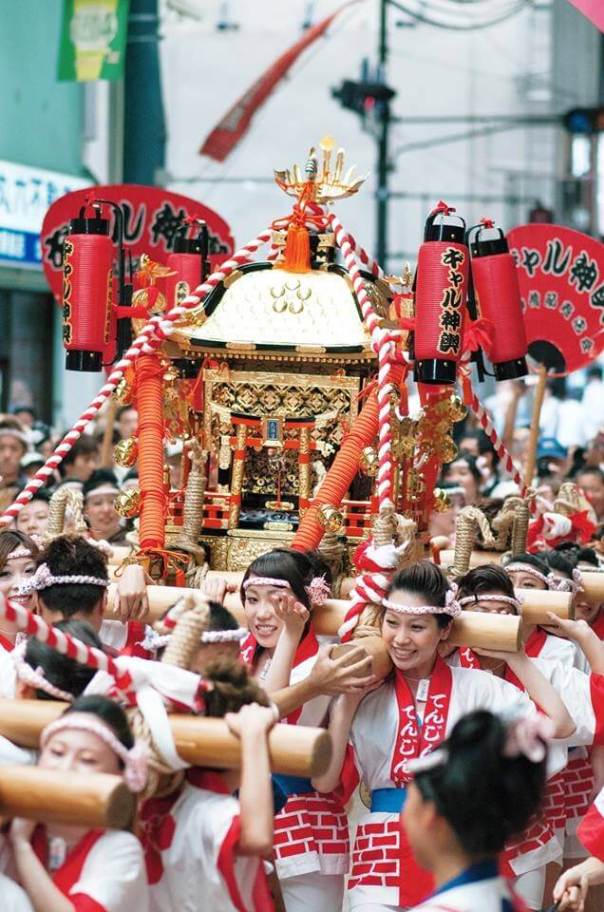 If you are in Osaka tomorrow, you can catch this rare scene of a women-only contingent carrying a 200kg mikoshi (portable shrine) at the Tenjinbashisuji Shopping Street. This is the lead up to Osaka's Tenjin Matsuri – one of Japan's Big Three Festivals along with Kyoto's Gion Matsuri and Tokyo's Kanda Matsuri.
Also known as the Festival of Fire and Water, this is like a two-day buffet spread of festivities including a dynamic street parade, rousing water procession and traditional cultural performances on floating stages, topped off with a dazzling fireworks display.
The actual festival starts from 4am of July 24th at Tenmangu Shrine with drumming and the opening of the shrine gate, and some rites both at the shrine and on a boat on the river. After which, a parade with over 3,000 participants including drummers, paraders dressed as imperial guards on horseback, lion dancers and umbrella twirlers take to the streets from the shrine.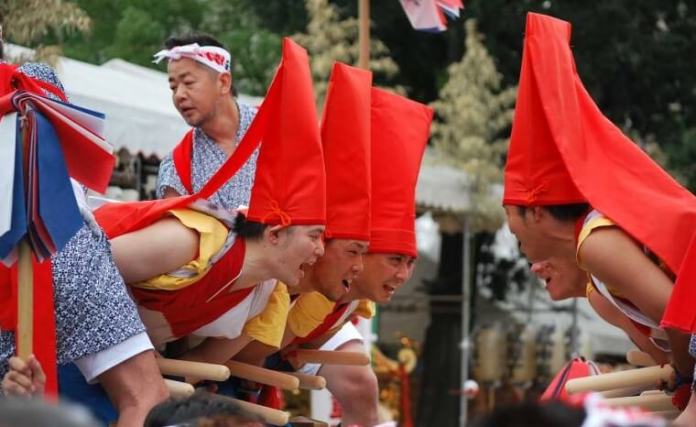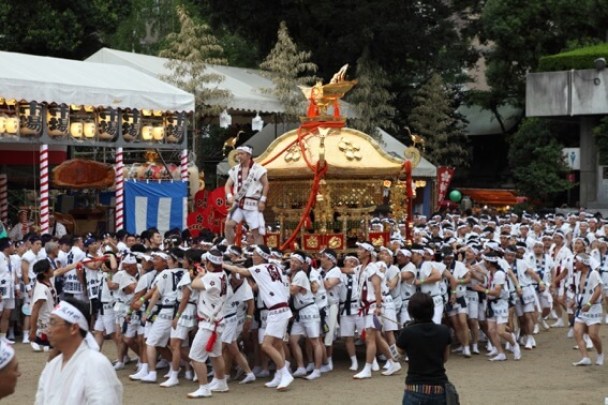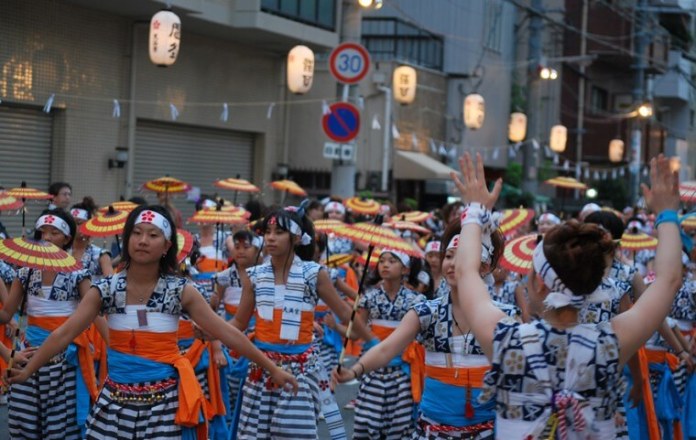 After the adrenaline-charged and rowdy street procession, viewers can cool off by the river with serene performances of bunraku (traditional puppet theatre) and noh (traditional masked theater) performed on stages on the boats.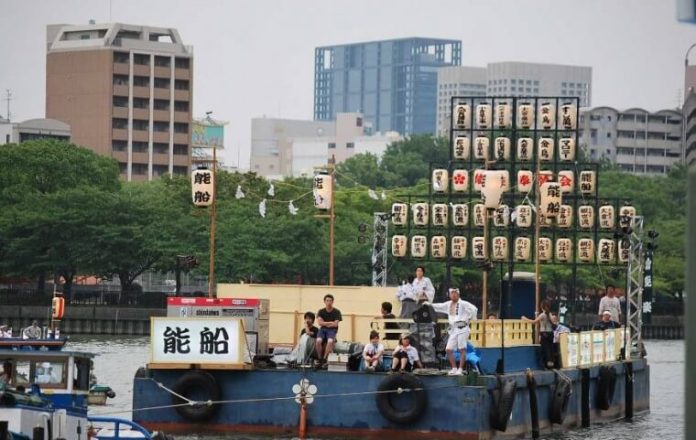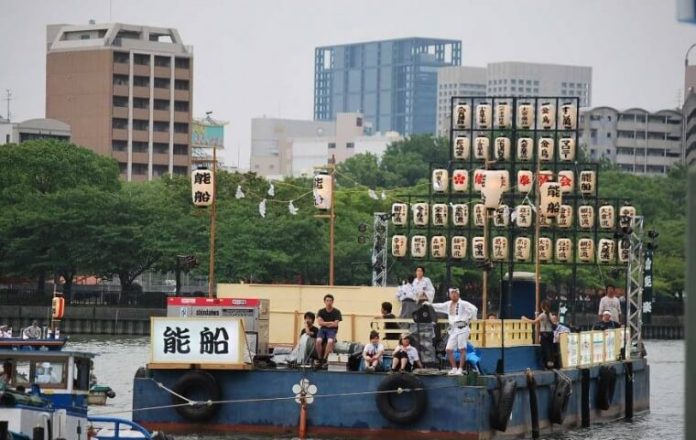 On the second day of this festival, the excitement goes up a few notches as the Land Procession heads out from the Tenmangu Shrine towards the Okawa River.
The highlight of this festival is no doubt in the evening when the parade transitions from land to river. The Boat Procession comprises around 100 boats for a 7km course over 2-3 hours, and ends with a fireworks display with over 5,000 bursts.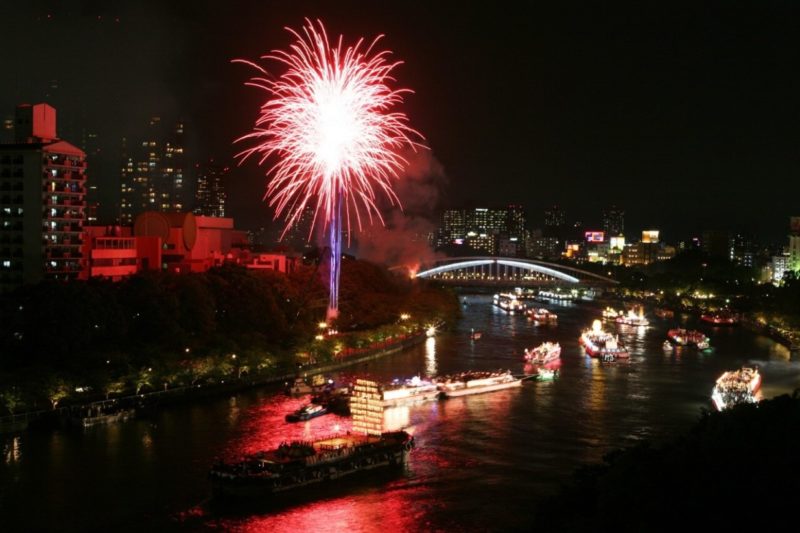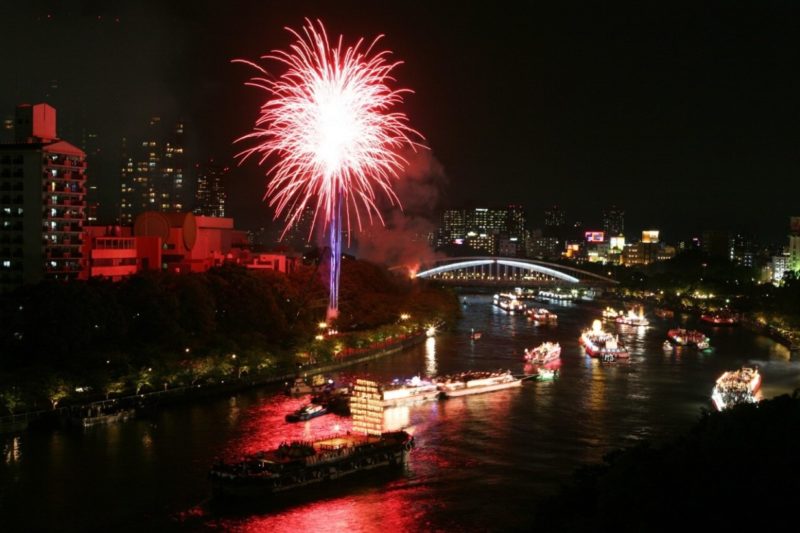 This all-in-one matsuri which combines the elements of water and fire, day and night, noise and calm is a great way to experience the over-the-top and bigger-and-better spirit of Osaka over two days.
Original article published: March 15, 2018