For the scents, sights, and even tastes of this beloved purple flower, escape the summer heat and head to Hokkaido's Farm Tomita.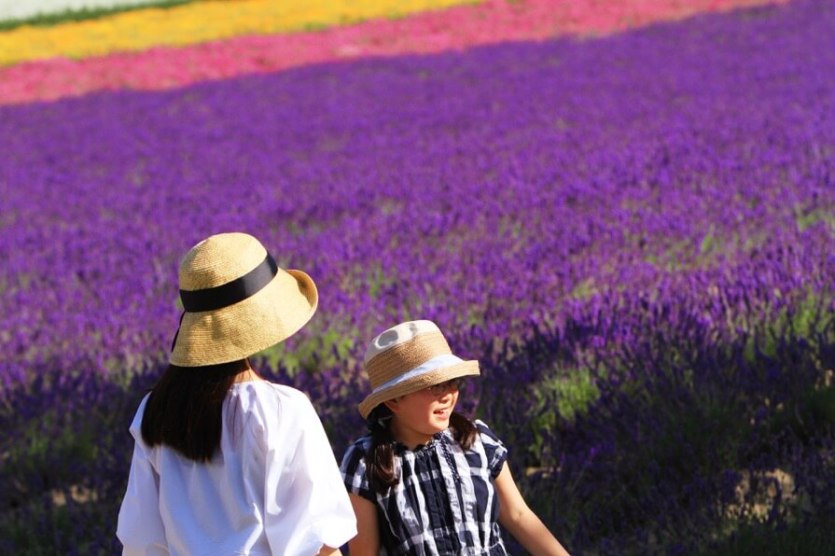 Two hours by train from Sapporo by the rustic Furano valley in central Hokkaido, you'll find ten different flower gardens and fields here. Dating back over a hundred years to the Meiji Era as one of the original lavender cultivators in Japan, this farm helped put the Furano area on the map as a popular flower viewing site.   
Fragrant Flower Fields in the Heart of Hokkaido
Amongst the ten gardens and fields, the rainbow-like Irodori Field is the most eye-catching with its colorful seven-flower array.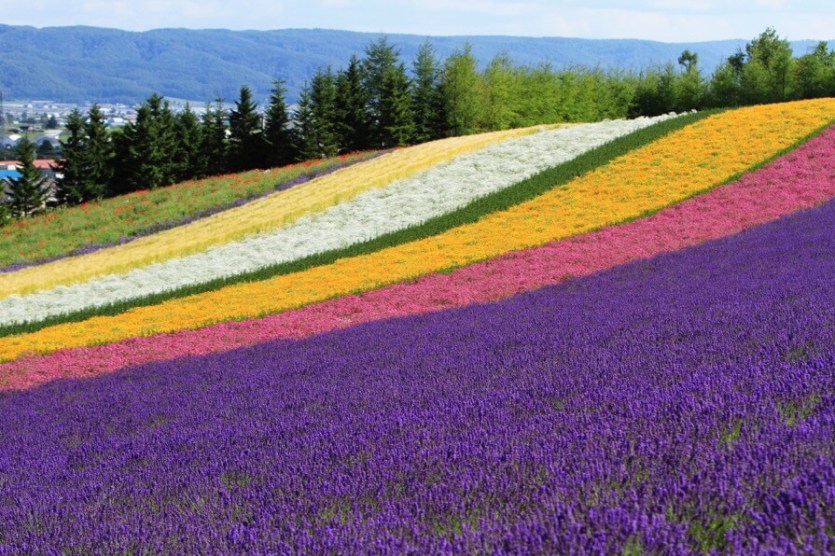 The vivid contrast of lavenders, white baby's breath, red poppies, pink garden catchflies and orange California poppies form a rainbow of flowers that flow along these rolling hills. Blooming only throughout July, with peak season towards the end of the month, you'll definitely want to visit before these flowers fade!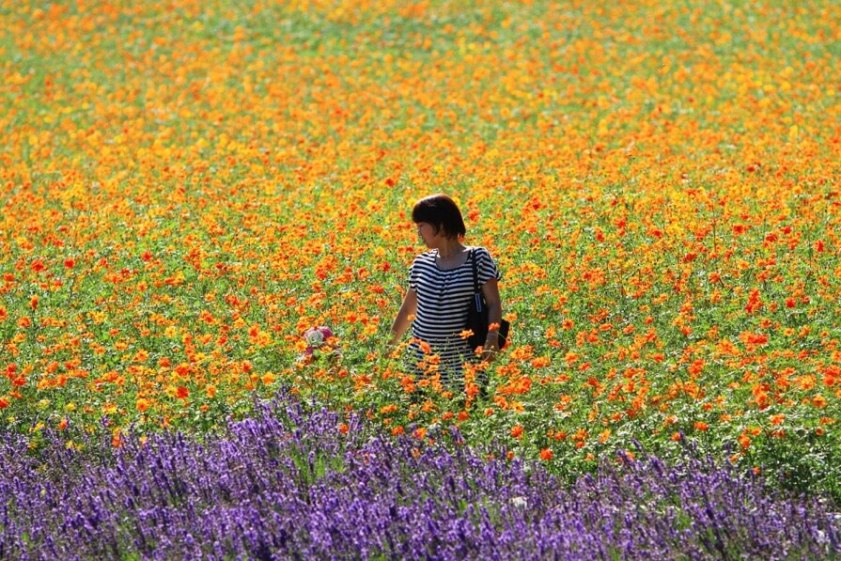 Hokkaido's History Among Lavender Fields
Or for a sight of one of the oldest lavender fields of Japan, walk over to the Traditional Lavender Garden, where Tomita Farm first started. Photos from this field on Japan Railways' photo calendar helped launch Hokkaido's lavender farms into nationwide fame back in the 1970s.
With the Furano valley and Tokachi Mountains in the distance, the sight of lavenders swaying in the wind along these sloping hills make for quite the panoramic view. But plan ahead, for lavender season only lasts from late June to early August, with peak season from early to mid-July.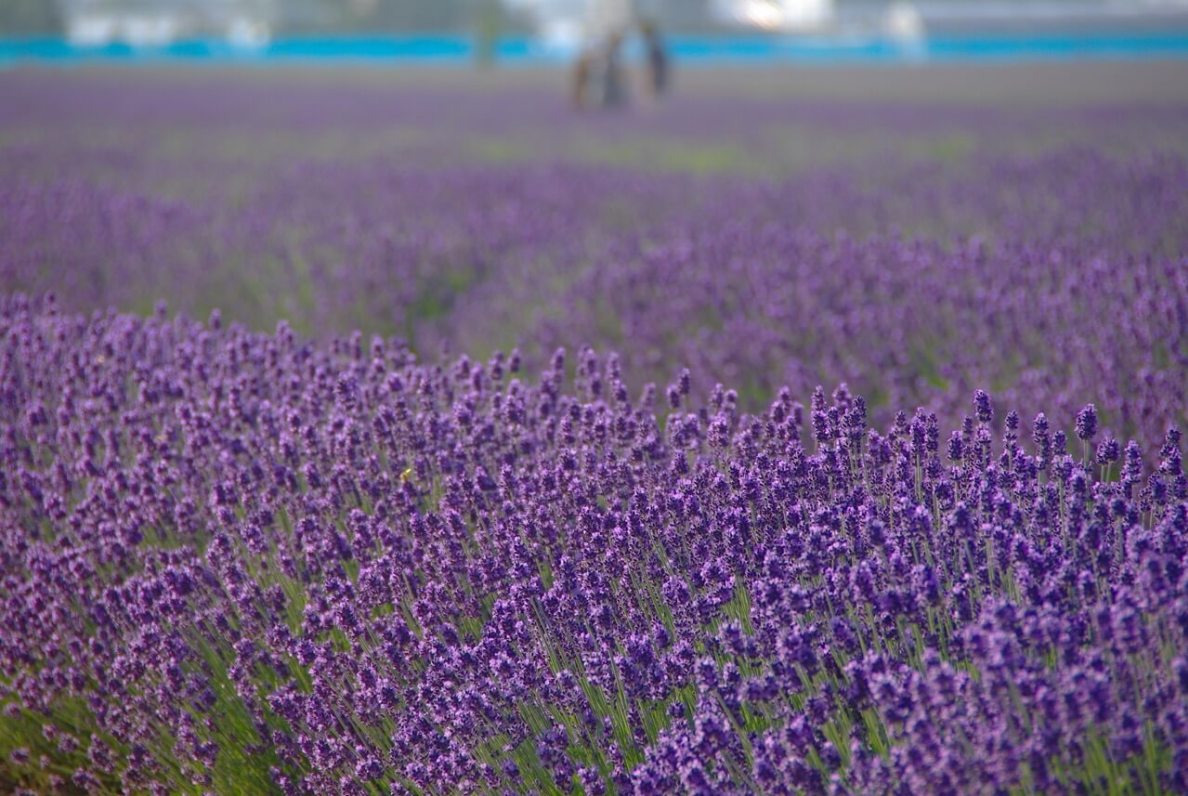 When to Visit Hokkaido to See Flower Fields
Fortunately however, even should you arrive before or after peak lavender season, these fields are filled with a wide variety of other flowers that bloom from spring through autumn. From Iceland poppies to bright marigolds and red roses, these flowers create a colorful carpet across the rural farm landscape.
Beyond flower gazing and photo taking, you can also delight in every possible lavender experience at Tomita's 11 lavender-themed stores, eateries, galleries and workshops. See how Tomita Farm produces their lavender oils, soaps, and award winning perfume at the Distillery and Perfume Workshops, or even create your own lavender scented bookmark to take back home.   
Then to cool off, try their popular lavender flavored soft serve ice cream, or their original "Lamune" drink – a lavender version of the Japanese Ramune soda, only available here!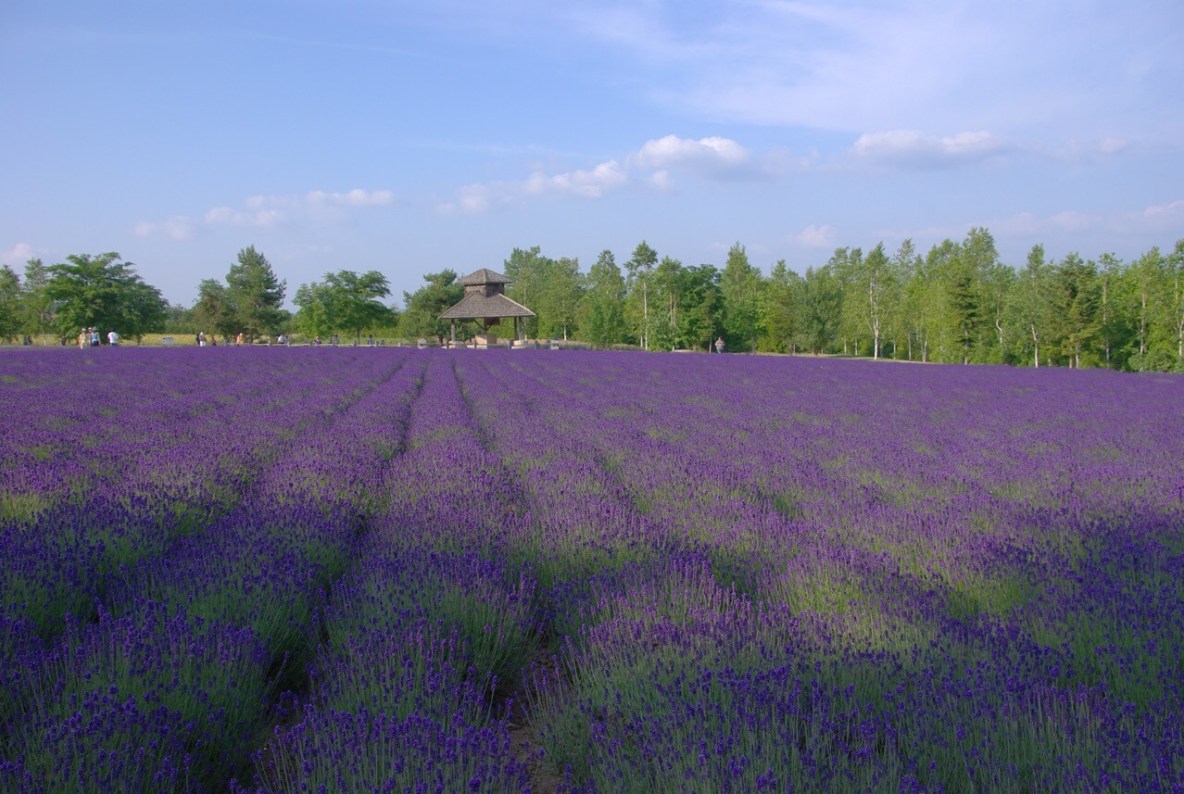 Whether admiring its beauty, smelling its fragrance, or tasting its subtle flavor, this lavender wonderland has it all!
Read also: 3 Lovely Lavender Spots Around Tokyo
Farm Tomita
Access: A 7-min. walk from Lavender Farm Station (JR Furano Line)
Address: Kisen Kita 15, Nakafurano-cho, Sorachi-gun, Hokkaido
Tel: 0167-39-3939
Hours: 8:30am – 6pm (vary based on the season and weather)