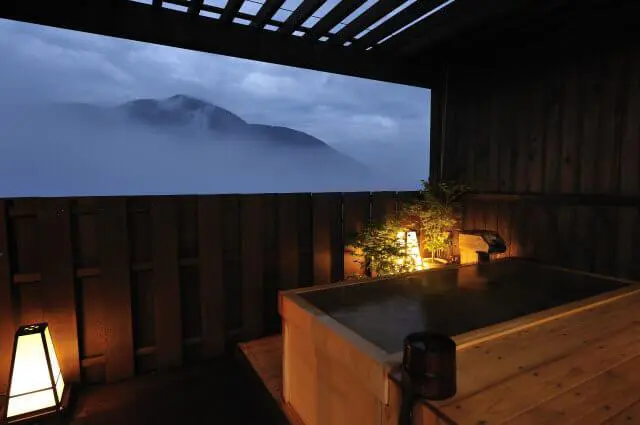 Private-use hot springs: Yes
Rooms with open-air baths: Yes
Take a picturesque ride along the Hakone Tozan Railway to its final stop, Gora, 550m high in Hakone's mountains. Just a minute walk from the station, this stylish resort welcomes you with a footbath café and bar where you can dip your feet while sipping on a cool drink. Take your pick of eight styles of rooms, as well as two private onsens, including the "Myojin no Yu" microbubble function bath. This frothy spa offers a panoramic view of Mt. Myojogatake, towering at 924m, which lights up with a flaming "大" character and bursting fireworks on Aug. 16 for the Hakone Gora Summer Festival Omojiyaki—an awe-inspiring sight!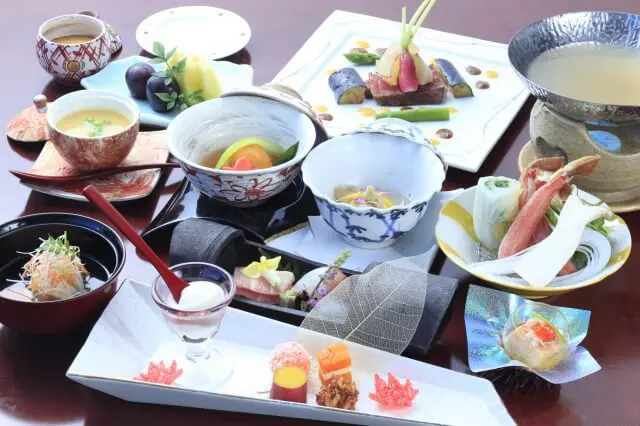 Access:
Take the Hakone Tozan Line from JR Odawara Station to JR Gora Station. A 1-min. walk from the station.

WEB:
http://www.gora-tensui.com (Click on "English" site)