Mitsukoshi: Accessible & Authentic Japanese Culture
Mitsukoshi Department Store in Nihombashi may be proud of a grandiose Renaissance-style façade, but Japan's first department store dating back to the 17th century is actually very accessible, with authentic and affordable culture available to anyone who walks through their hallowed doorways.
For example, taking center stage in the main hall on the first floor is a resplendent wooden statue of the Goddess of Sincerity, which took ten years for a master craftsman to make and completed in 1960.
And at the front entrance, you will notice two grand lions which were installed in 1914, modeled on their counterparts
found at the Trafalgar Square in London.
With its Art Deco façade and historic features such as the only surviving theatre organ from the early Showa era at the 2nd floor balcony of the Central Hall, marble made from fossils used for its interior walls and floors, and a special restaurant that retains interior designs with distinctive elegance, it is not surprising that Nihombashi Mitsukoshi was recognized as an Important Cultural Property this May. And unlike some classic European department stores, Mitsukoshi is not about wealth, but culture.
This is the same ethos that makes Nihombashi tick even today. People in the mercantile
area were defined by craft, not birth. And Mitsukoshi, with its roots as a kimono fabric specialist, continues this emphasis on culture consciousness.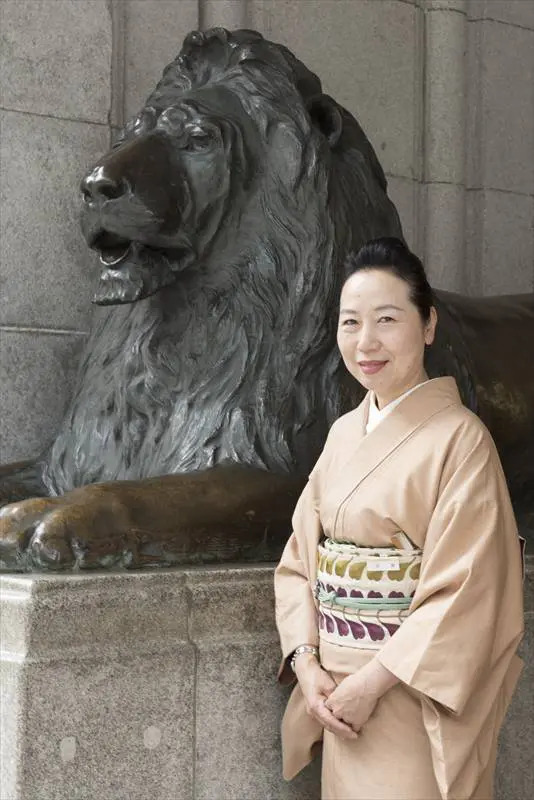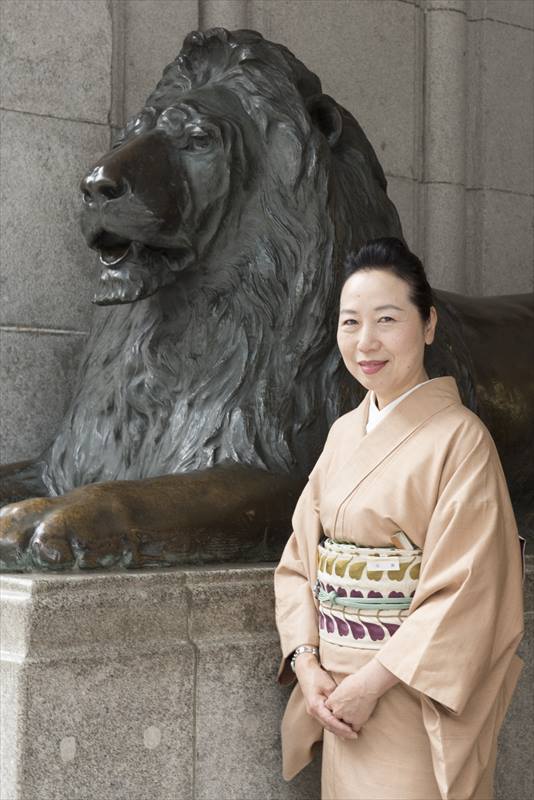 ---
From Echigoya to Mitsukoshi
Mitsukoshi was known as Echigoya in the Edo era and was the first to introduce the concept of selling kimono fabric at labeled prices and at any length the customer desired. This "customer first" philosophy is carried on to the present day.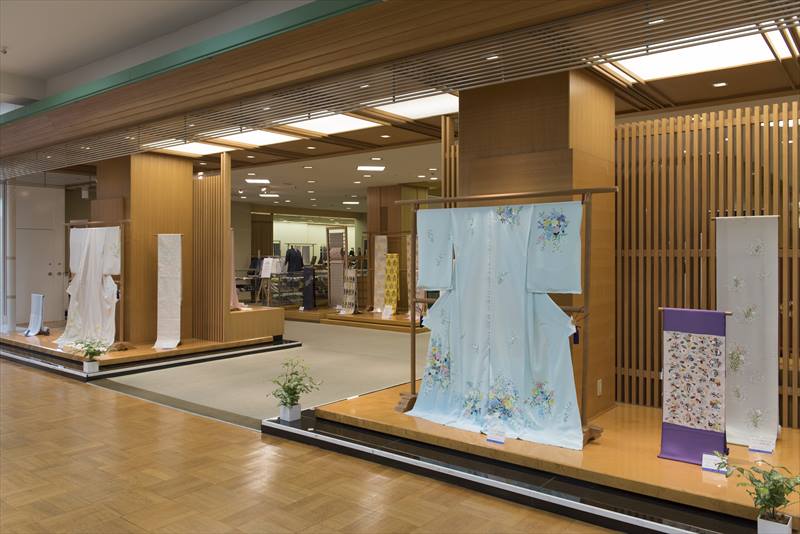 ---
Own a Piece of Japanese Culture
Add a touch of Edo class to your life with these items that combine timeless style with lasting quality.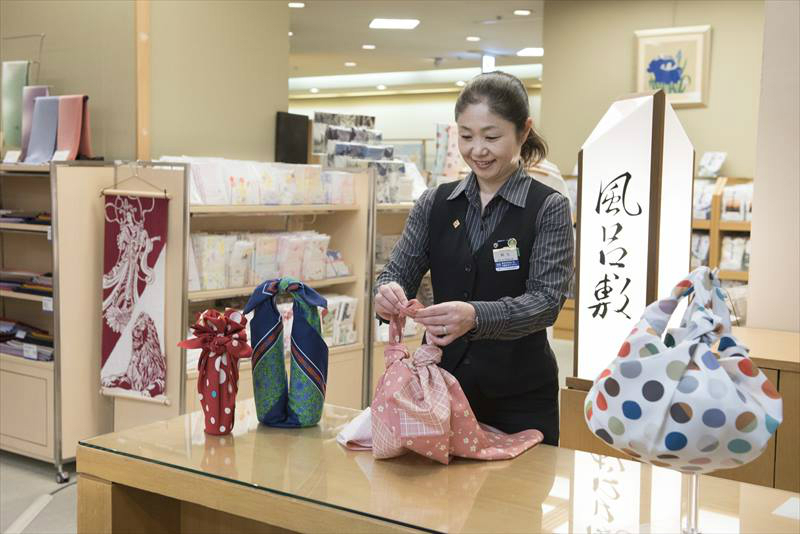 It's a Wrap!
Discover the versatility of
furoshiki
cloth which can be folded into a cute bag or used as a wine bottle cover or carrier.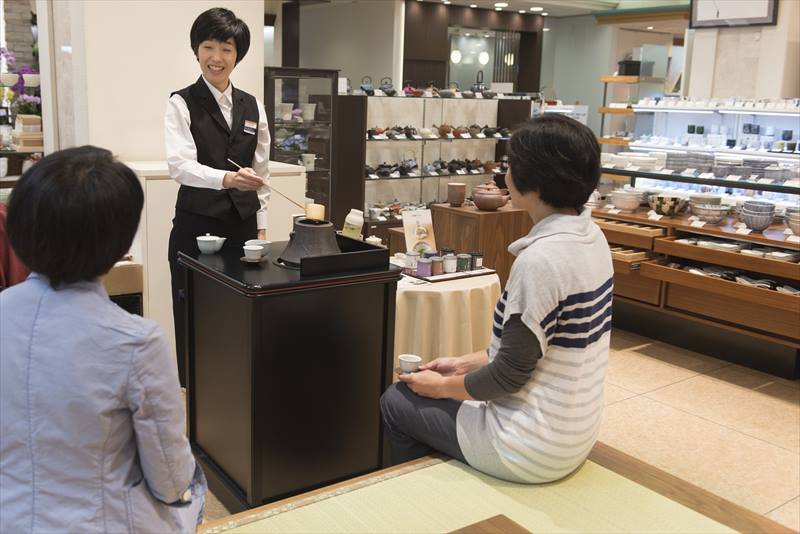 Fit to a Tea @ Fukujuen (Main Building 5F)
Sample a cup of green tea at this Kyoto-based tea specialist which has a live demo counter and specialist on hand to advise you on the perfect brew.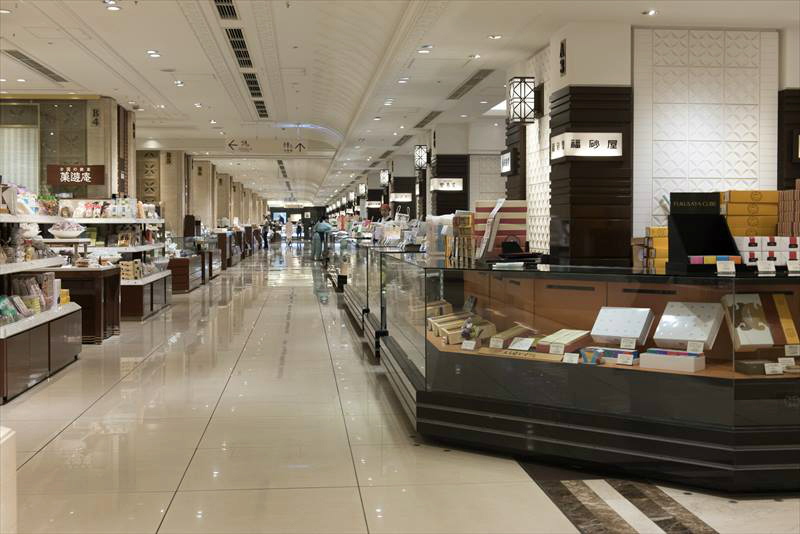 Culture In A Box
The depachika, or food basement 1 floor, is an eyeful of Japanese food culture, which puts as much emphasis on how the food looks, tastes and is presented and packaged.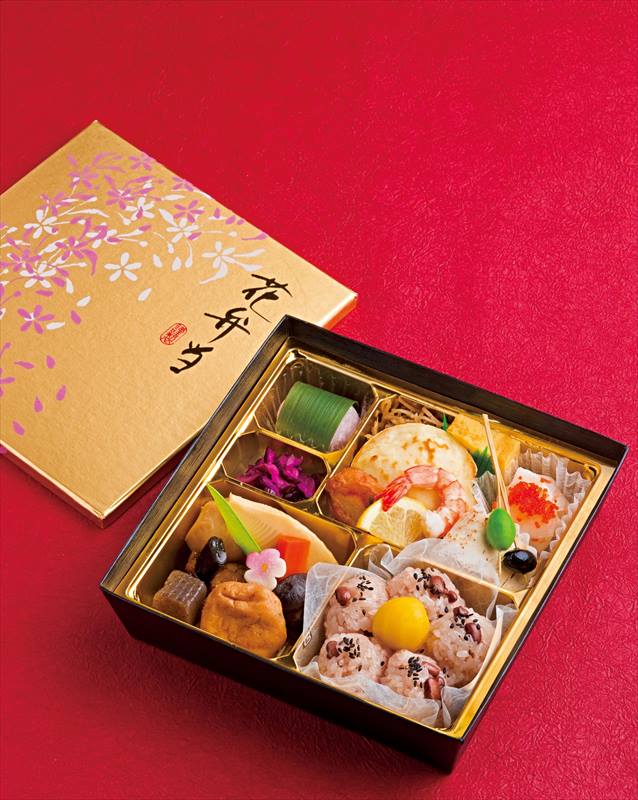 Furoshiki
from 10,000 yen
Main Building 4F
Furoshiki is a multi-functional cloth that can be used to wrap items or add accent to your living space.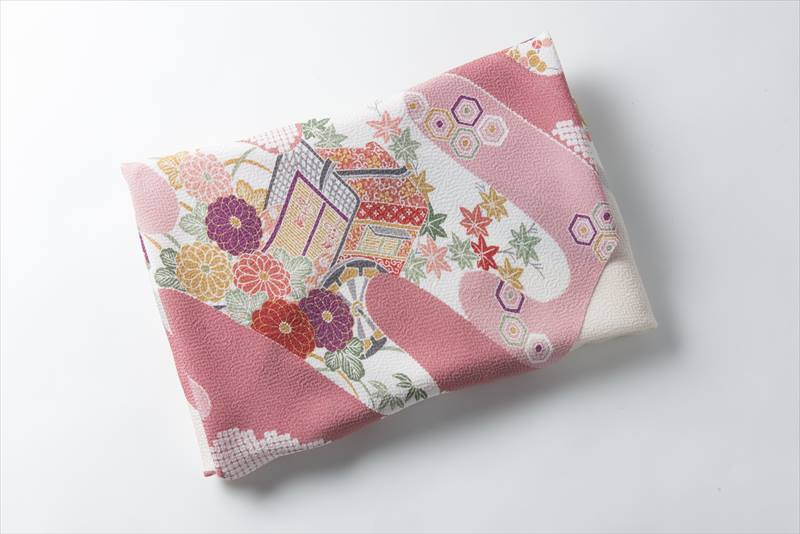 Japanese silk folding fan
8,000 yen (Main Building 4F)
Keep cool while looking hot with this sakura-motif silk folding fan.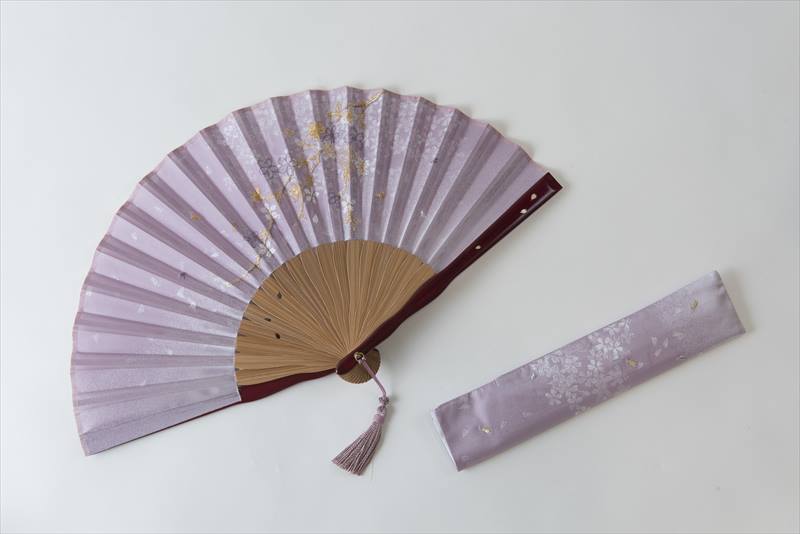 Chiso Silk stole
18,000 yen
Main Building 4F
Steal some hearts with this delicate silk stole with floral prints made in Kyoto.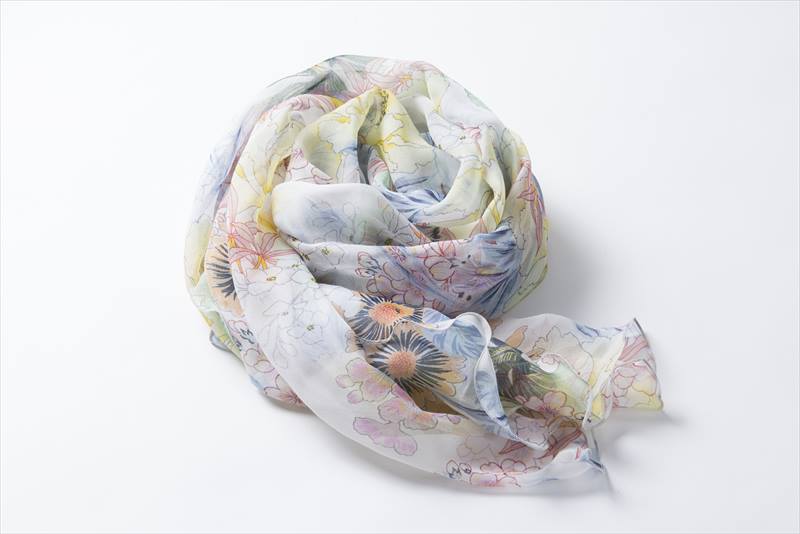 Modern Culture@Tokyo Teshigoto Corner
(Main Building 5F)
Traditional craftsmanship is given a modern form with items curated by Tokyo Teshigoto, a project to promote local handiwork.
Urushi glass paperweight
20,000 yen each
Enjoy the play of light with these reflective glass paperweights engraved with classic Edo Kiriko motifs.
 Foreign Customer Service Counter (Annex 2F)
Visit this counter for a tax-free procedure on the day of purchase. Free wi-fi is also available here. Present a copy of WAttention to the counter staff to get a free gift (offer lasts until Aug. 31, 2016)!
Shop Info