Although Kagurazaka is close to Tokyo's entertainment district, Shinjuku, it has a character all of its own. As a prominent hanamachi (geisha district) that thrived from the Edo Period (1603-1868) to the Showa Period (1926-1989), Kagurazaka is well-known for its refined, nostalgic atmosphere. Venture inside the cobbled alleys and you will discover tons of historic geisha houses and sophisticated shops that embody the Japanese aesthetic sense and precise craftsmanship.
---
不二家飯田橋神楽坂店
FUJIYA Iidabashi Kagurazaka Shop
Fujiya is a hundred-year-old cake shop chain famous for their strawberry cake. Most Japanese consider the shop's mascot, Peko-chan, as part of their childhood memories. At the Kagurazaka shop, you can get your hands on the shop's original Peko-chanyaki, a traditional Japanese baked cake that comes with a variety of fillings and take a photogenic picture of the scrumptious filling oozing out of the freshly baked dough.
FUJIYA Iidabashi Kagurazaka Shop
Hours:10am-8pm
Address:1-12 Kagurazaka, Shinjuku-ku, Tokyo
Web:www.fujiya-peko.co.jp/english/


神楽坂佑楽
Japanese Pottery Shop YOULUCK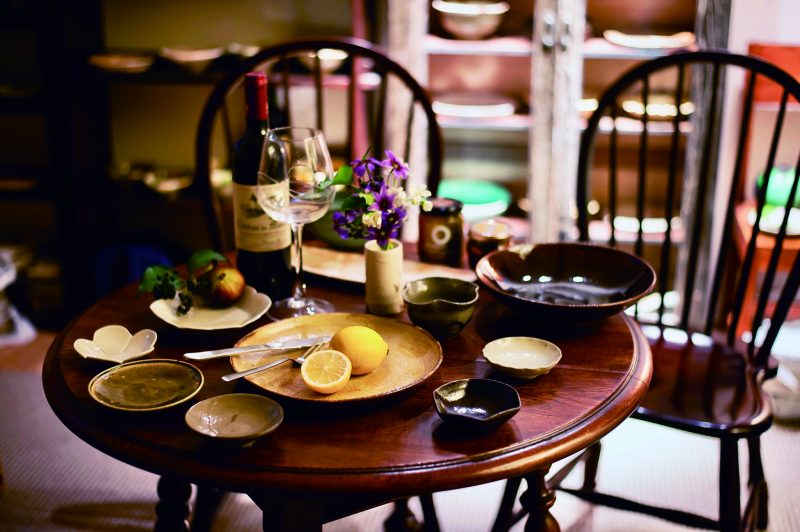 When you turn from Kagurazaka Street to the back ally, a totally different world appears before your eyes. The Kagura path has a nostalgic atmosphere, and you can escape from the bustle of Tokyo for a while. Here, there is a specialty shop named "YOULUCK", which specializes in Japanese pottery selected carefully from all over Japan. Because all the works in the shop are handmade, each one has different texture, color and expression. The work is not only for appreciation but can enrich your daily life as well.
English explanation support from the staff, local hotel and overseas delivery service of products are also available. So, no worries about baggage. Buy a Japanese pottery full of charm and it will remind you of the memories in Japan.
Japanese Pottery Shop YOULUCK
Hours:11:30am-7pm(Sat, Sun & holidays until 6pm)
Closed:Tue, Wed
Address:2F,2-10Kagurazaka, Shinjuku-ku, Tokyo
Web:https://www.uluck.jp/en/
兵庫横丁
Hyogo Yokocho Alley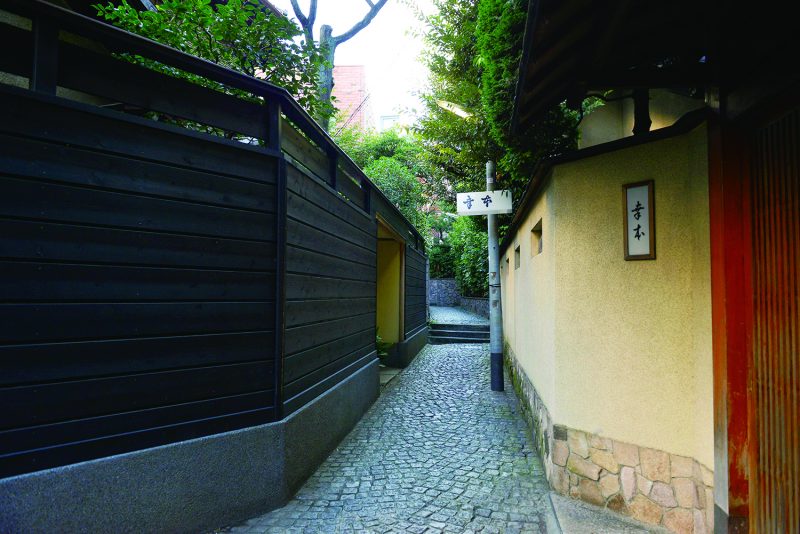 Hyogo Yokocho is an atmospheric, stone-paved alley packed with Japanese restaurants and hotels that will take you back in time. The area used to be a storage area for arsenals in the past, so the word hyogo (arsenal in Japanese) is in its name.
Hyogo Yokocho Alley
Address:Around 4-2, Kagurazaka, Shinjuku-ku, Tokyo
Web:www.kanko-shinjuku.jp.e.xm.hp.transer.com/spot/c006/article_433.html


梅花亭
Baikatei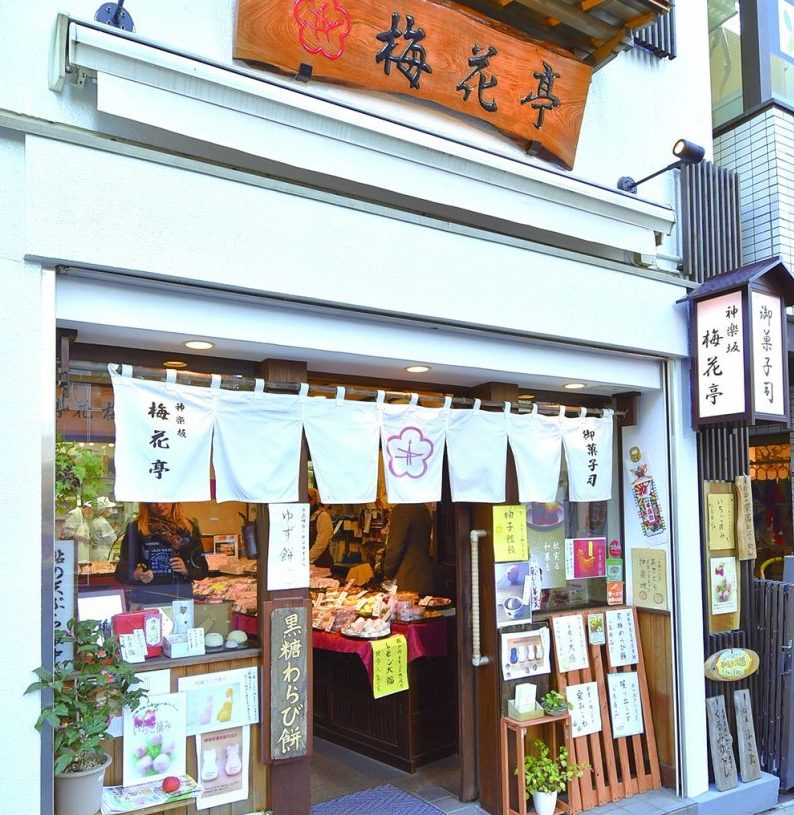 Established over 80 years ago, this beloved Japanese confectionery shop offers a line of traditional sweets made using 23 types of handmade sweet bean fillings.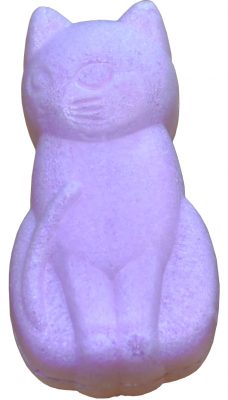 These incredible fillings follow meticulous and painstaking recipes that detail the amount of beans, sugar, and condiments that go into each blend. Visitors can take a peek at the amazing skills of the pastry chefs through the shop window.
Baikatei
Hour:10am-8pm
Address:6-15 Kagurazaka, Shinjuku-ku, Tokyo
Web:www.baikatei.co.jp/index.html (Japanese)


ジュットク
Juttoku.
Japanese incense has a long history and rich culture. Fragrant wood, such as camphor and cedar, are processed into powder before adding an assortment of herbal ingredients. It is then molded into different shapes for different purposes. Burning the incense releases a gentle, natural fragrance that creates a warm, relaxing ambience. This incense specialty shop runs a press incense/incense sachet DIY workshop for beginners.
Juttoku.
Hours:Shop – 11am – 6:30pm (Only Fridays open until 5pm)
Experience – Everyday 1pm & 3pm (only during weekend and holidays, you also can book the reservation at 11am or 5pm)
Closed on Thursday
Address:23 Bentencho, Shinjuku-ku, Tokyo
Web:juttoku.jp (Japanese)


善国寺
Zenkokuji Temple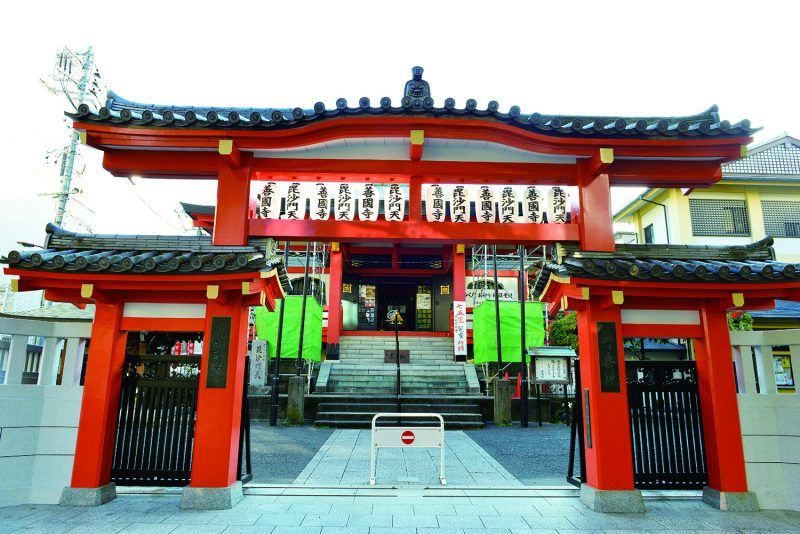 This 400-year-old temple was moved to the current location only some 200 years ago to look after Kagurazaka's neighborhood, which was a residential area for samurai at first. Later on, the community grew to include a variety of shops and geisha houses. Pay a visit to Zenkokuji Temple to enjoy its architectural splendor and experience the precious heritage of Kagurazaka.
Zenkokuji Temple
Address:5-36 Kagurazaka, Shinjuku-ku, Tokyo
Web:www.kagurazaka-bishamonten.com (Japanese)


のレン MURO 神楽坂店
NOREN MURO Kagurazaka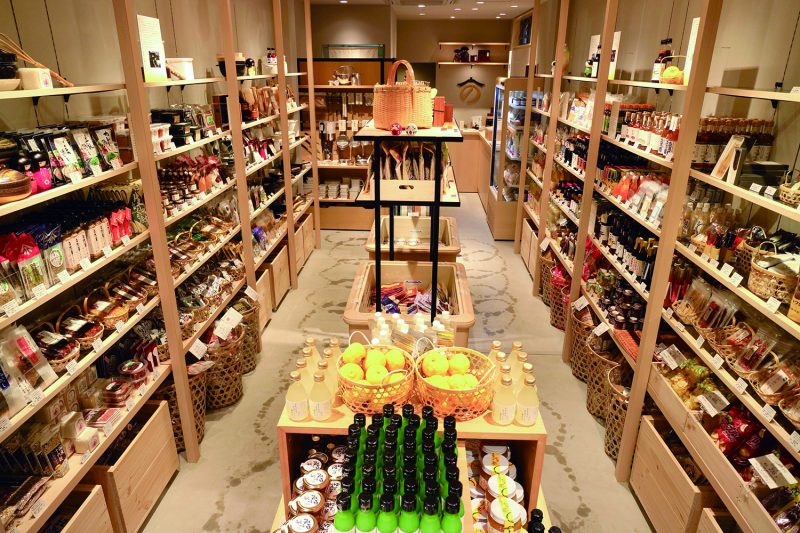 Kagurazaka functioned as a trade hub for rice, miso, soy sauce, and many other goods in the past because of its close proximity to a cargo handling center. Inspired by this history, the shop was established to introduce the splendor of some Japanese condiments like koji, a fungus used to ferment soybeans. Food lovers will definitely see shopping here as a fun treasure hunt.
NOREN MURO Kagurazaka
Hours:10am-9pm
Address:12-1 Kagurazaka, Shinjuku-ku, Tokyo
Web:noren-japan.jp/en/