From the vibrant hot pink Shiba-Sakura by Lake Motosuko, to the cool underground lava and ice caves by Lake Saiko, we explored the hidden and natural majesty of Mt. Fuji that extends beyond the mountain itself.
Pretty in pink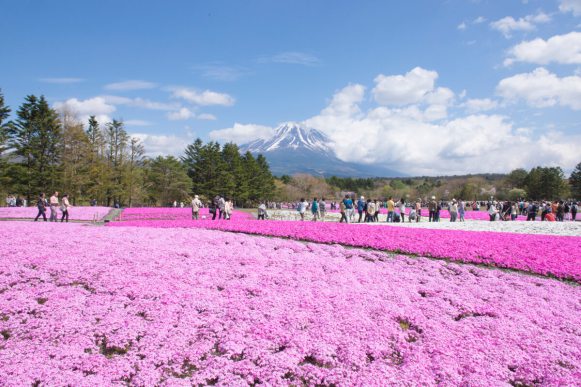 For a festival of flowers 800,000 in full bloom, the Shiba-Sakura ("moss phlox") Festival by Lake Motosuko – the Western-most of Fuji's Five Lakes – is your choice for catching Mt. Fuji with some color contrast. Stretching across six acres of the Fuji Motosuko Resort, you'll find more of the pink, purple and white shiba-sakura here than anywhere in the Greater Tokyo Area. Just be sure to catch it during its short season from mid-April to the end of May.
Mt. Fuji's mystical caves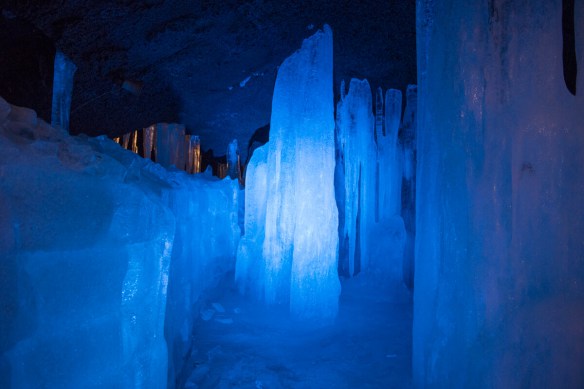 For a cooler way to enjoy Mt. Fuji's mystic wonders – 0 degrees Celcius on average to be exact – we climbed down into the Fugaku Lava Cave & Narusawa Ice Cave by Lake Saiko. Formed by eruptions from over a thousand years ago, this 200 meter underground cave with its illuminated icicles had us in awe. Referred to as Mt. Fuji's natural freezer, there's no better place to beat the summer heat!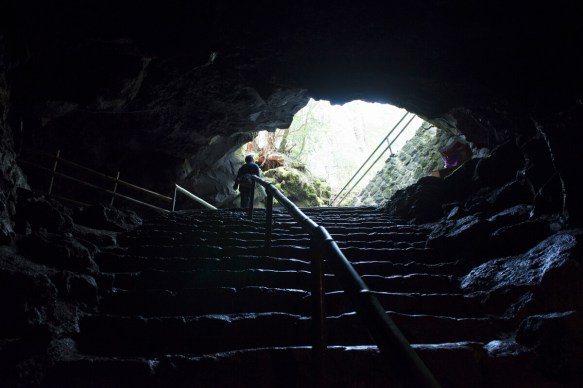 A "Sea of Trees"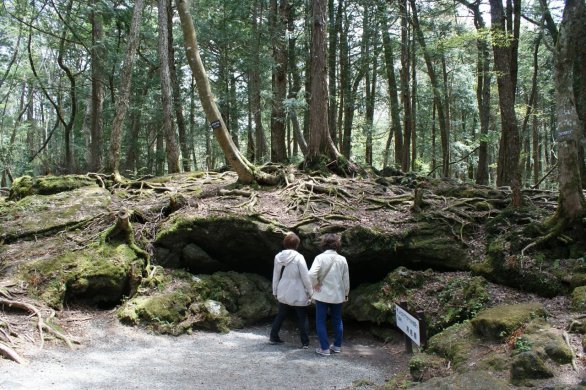 Literally just above these mystical caves lies the wild forest known as the Aokigahara Jukai "Sea of Trees". Though it may seem like a typical forest from afar, the roots of these 300-year old trees actually rise above the dense volcanic rock soil from ancient eruptions, making for a mysterious sight. This wondrous forest sprawls over 30 square kilometers to the foot of Mt. Fuji, but even just a quick trek down these trails with our tour guide made us marvel at the tree roots' peculiar pattern. Be sure to also look up though, at the treetops swaying in the wind as these "waves" are how the "Sea of Trees" got its name.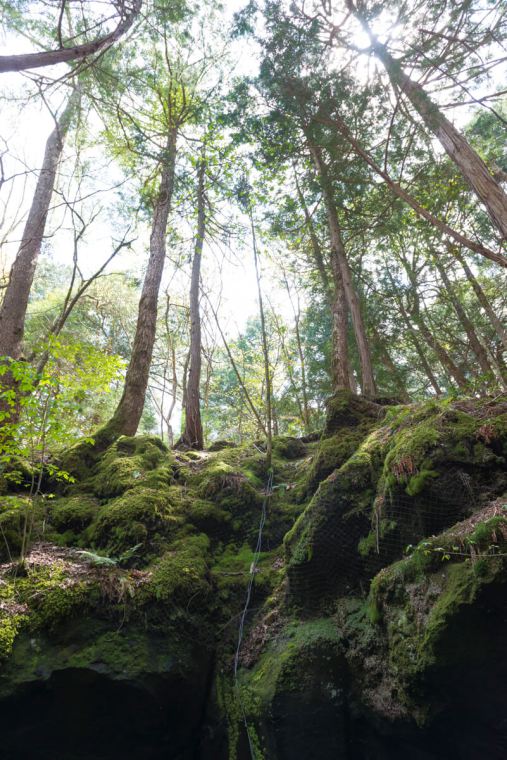 Having explored the depths of the Fuji Five Lakes' natural hidden beauty, join us tomorrow as head back up to the heights – on a ropeway – for one last glimpse of Mt. Fuji's glory from above Lake Kawaguchiko.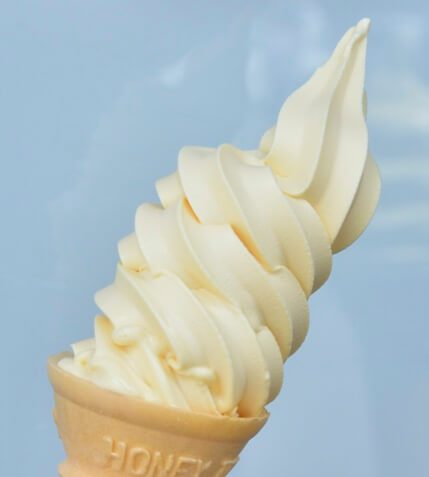 Tip: Get charged for your trek around these trees with the sweet and savory corn-flavored soft serve ice cream from the Fugaku Wind Cave. (360 yen)
Attraction Info:
Shiba-sakura Festival
URL: http://www.shibazakura.jp/eng/
Fugaku Lave Cave & Narusawa Ice Cave
URL: http://www.fujikyu.co.jp/en/leisure/leisure10.html
Aokigahara Sea of Trees
URL: http://mtfuji-jp.com/special-guides/viewpoints/