Between Tokyo and the Chiba International Airport, plenty of exciting attractions and spectacular scenery provide the opportunity to create unforgettable memories in Japan. Though it is next to Tokyo, Chiba Prefecture stands out in its own way. Unlike its's busy neighbor, Chiba boasts peaceful cities like Choshi to the northeast. Luckily, there is plenty to do in Choshi Chiba.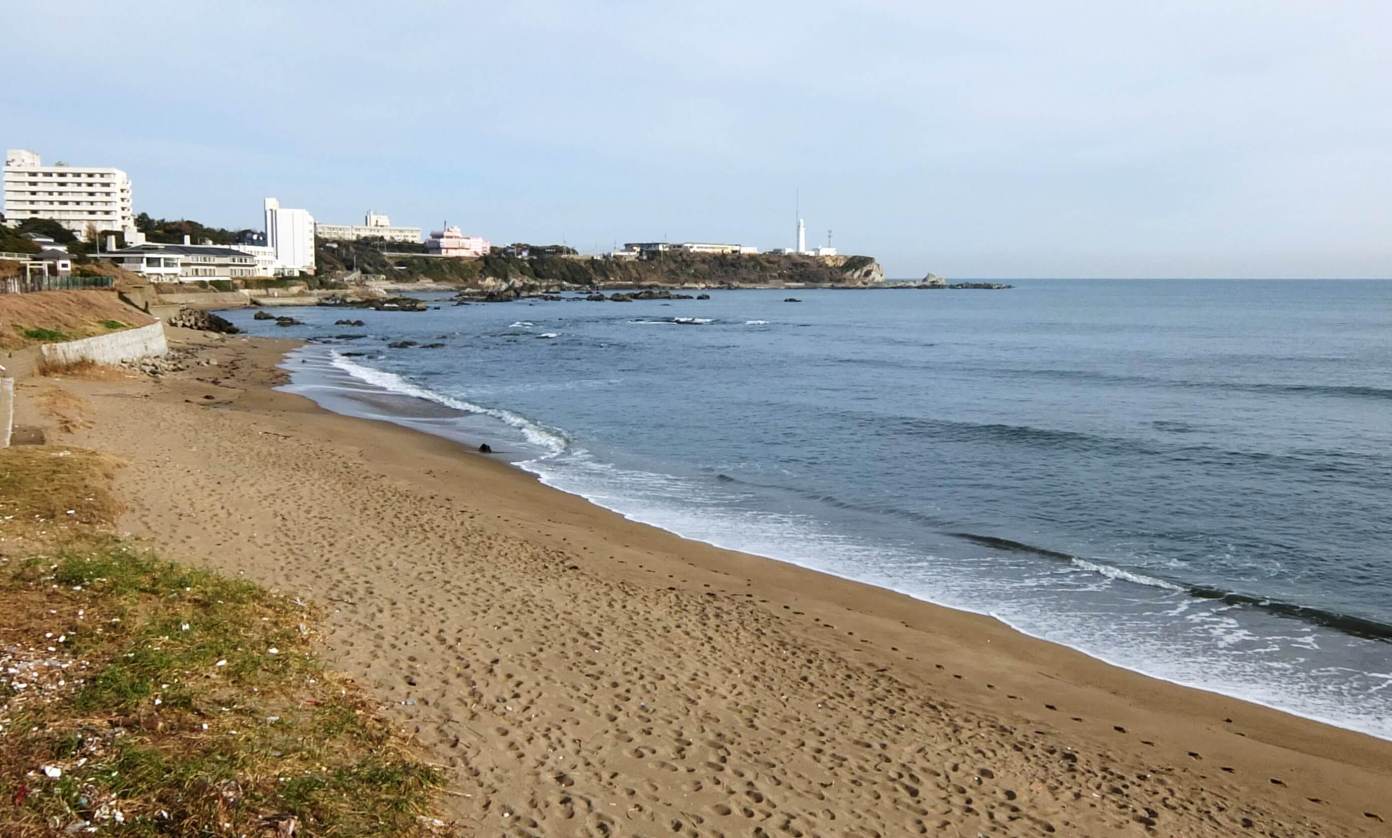 What to do in Choshi Chiba
There are plenty of other reasons to visit the peninsular city near Chiba International Airport. For example, The Choshi area is known for fishing and onsen in the Chiba Prefecture. All year round — especially in the summer for sun, sand, and seafood — the Choshi area welcomes visitors to enjoy majestic views, marine life, and delicious Chiba food. With these suggestions of what to do in Choshi, Chiba, you'll be sure to have a memorable time.
Choshi Chiba Activity 1: Choshi Dentetsu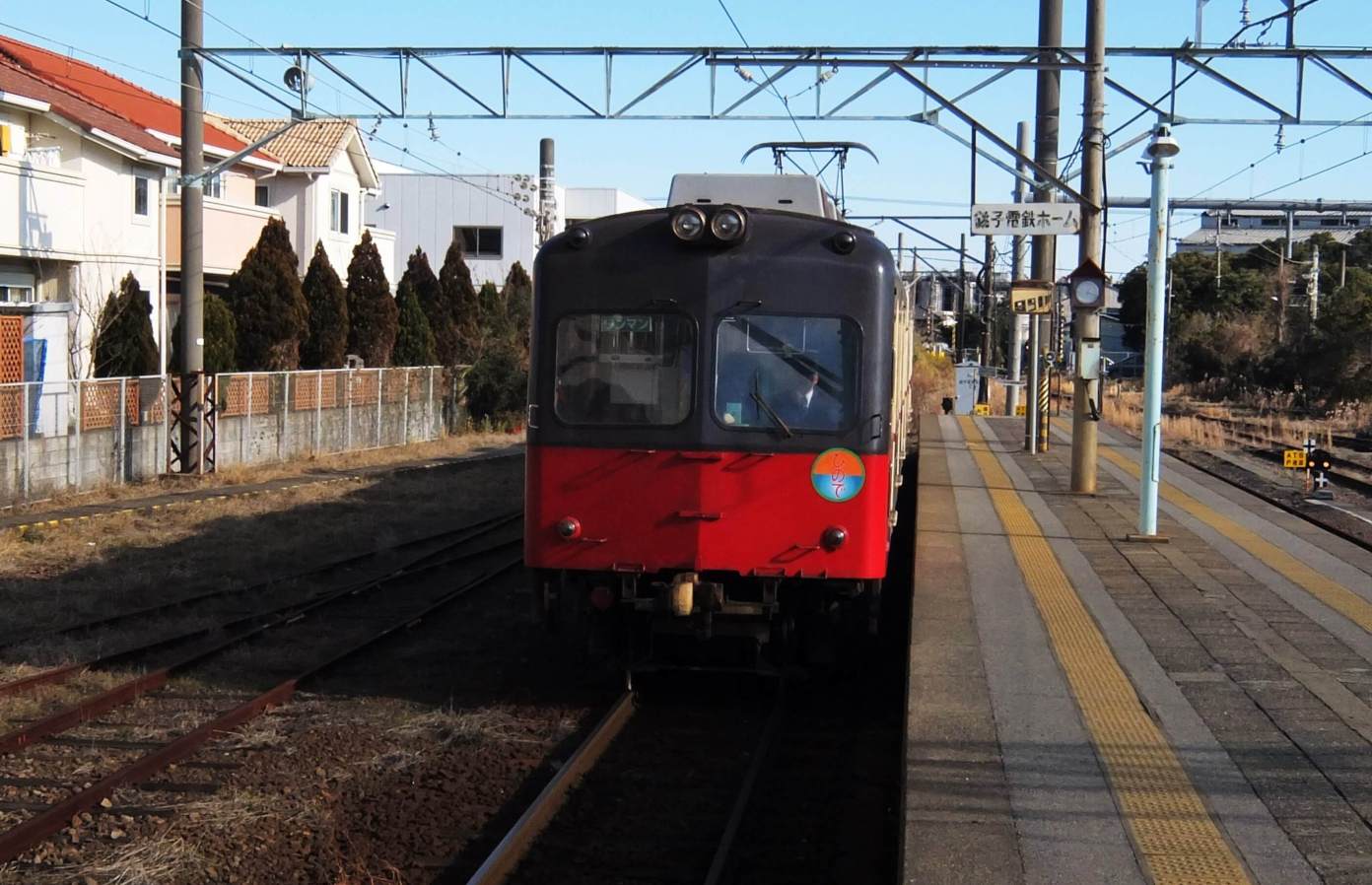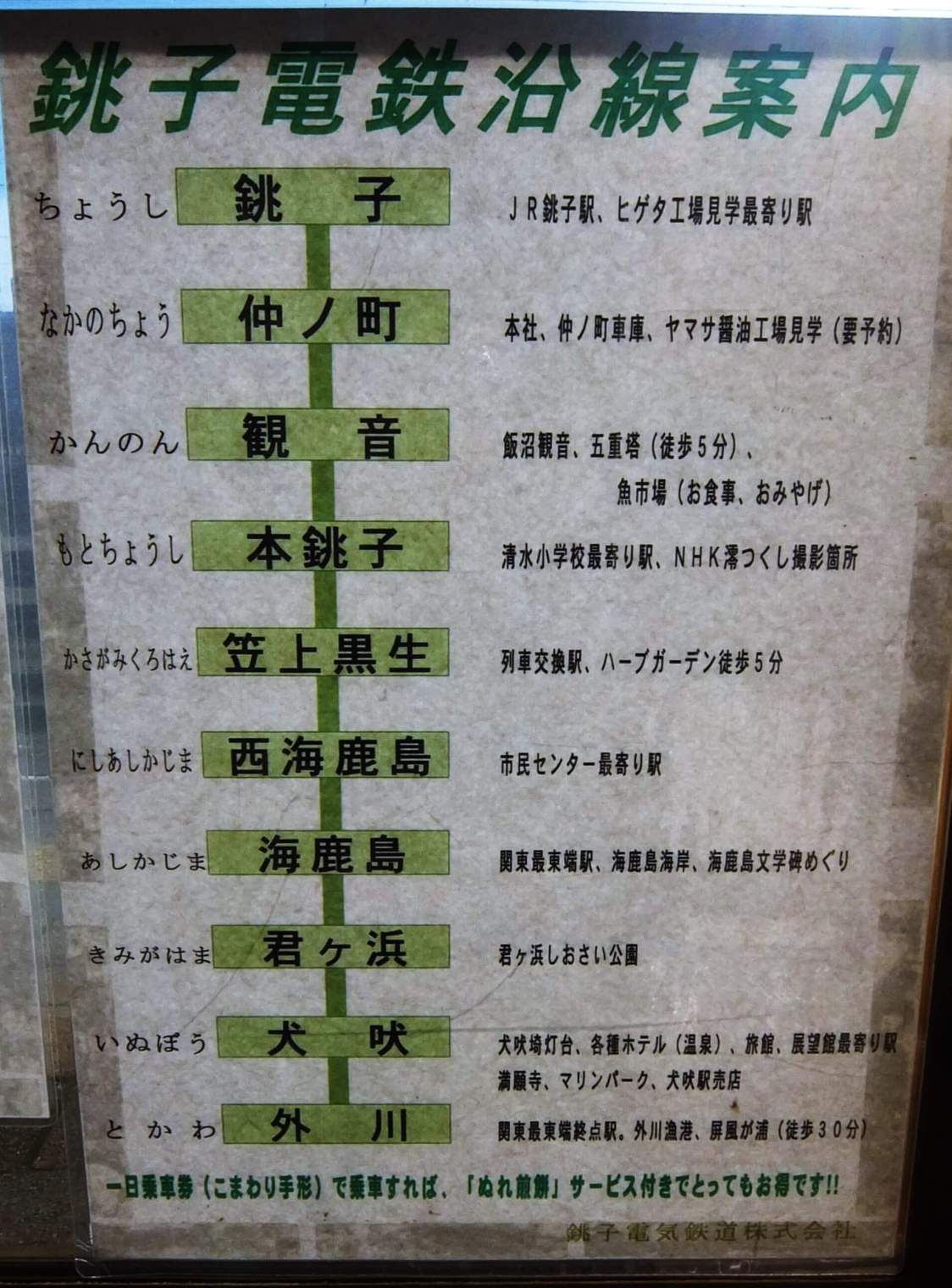 Fans of nostalgic retro trains will love the Choshi Dentetsu (Choshi Electric Railway), or Choden for short. It's a quaint two-carriage train with an old-fashioned feel that connects to JR Choshi Station. The Choshi Dentetsu Line runs for about 6.4kmfrom Choshi Station through Inubosaki and other areas along the cape, ending at Tokawa Station. You can buy all-day passes to travel to various attractions in the area along the line. If you are wondering what to do in Choshi Chiba, just take a look out the window while riding the Choshi Dentetsu Line and see what catches your eye! Many of the charming stations on the line are worth a stop just to enjoy the atmosphere of the tiny, old buildings and capture a photo of the adorable trains rolling by.
Komawari Tegata One-Day Pass (Choshi Electric Railway 1day pass)
This pass allows you to travel freely between Choshi Station and Tokawa Station ono the Choshi Dentetsu Line for the entire day. Tickets can be purchased at the Choshi Dentetsu Line stations, including Nakano-cho Station, Kannon Station, Kasagami Station, Inubo Station, Tokawa Station, and Choshi Station.
Choshi Chiba Activity 2: Inubosaki Lighthouse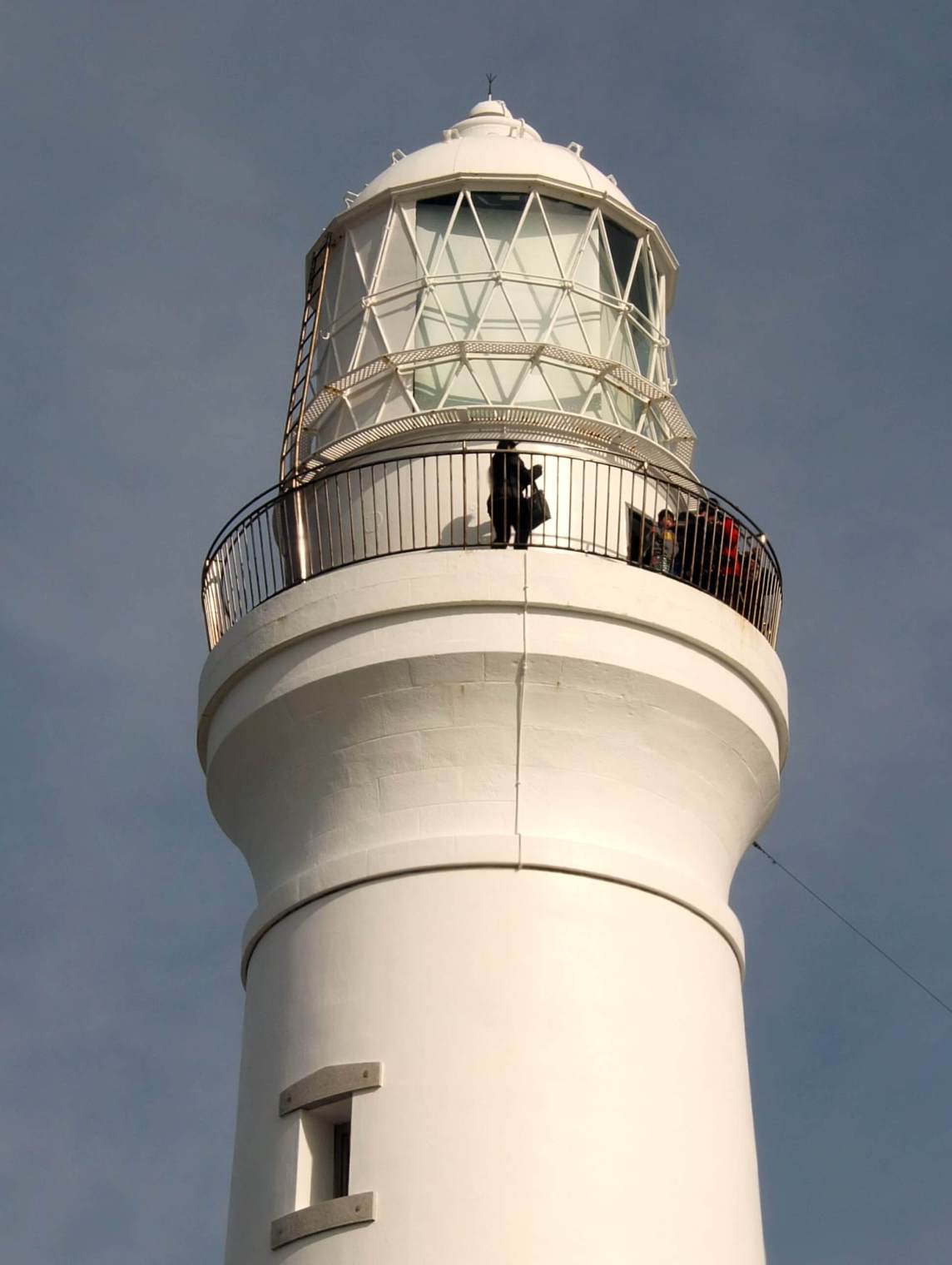 Inubousaki, on the tip of the Choshi Peninsula, is famed for its lighthouse, which is still in use. The legendary Inubosaki Lighthouse acts as a monument to the peninsula's historical importance as a trading port. A climb up the bright, white, 32-meter-tall lighthouse offers a spectacular view of the Kimigahama Bay. Also, a small museum inside exhibits old photos and historical information about the lighthouse.
Choshi Chiba Activity 3: Watch the First Sunrise in Japan
In Japan, there a great deal of culture revolves around hatsuhinode, first dawn. In fact, Inubosaki receives plenty of excited visitors on January 1 who travel there just to see the earliest first sunrise of the New Year because Inubosaki is the easternmost point of the Kanto region. Of course, the Inubosaki Lighthouse completes the scene, and the atmosphere of the first sunrise in Inubosaki is an unforgettable experience.
Choshi Chiba Activity 4: Fish Market and Seafood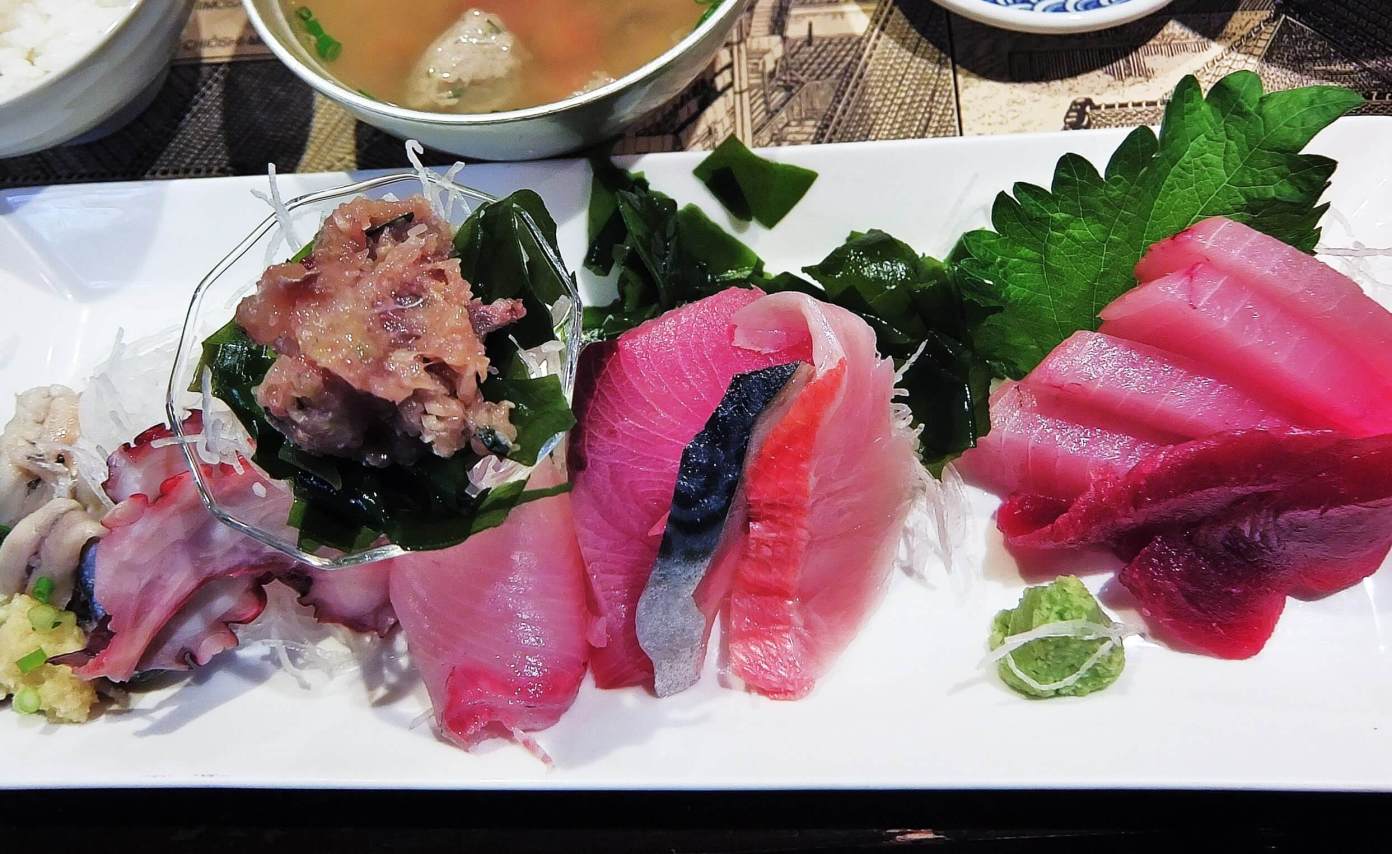 A must-try in Choshi, Chiba is the local maguro, or tuna freshly brought in from their harbors. There are several seafood restaurants right next to the fish market for you to sample the treasures of the ocean. Compared to Tokyo, which is just two hours away by express train, seafood is much cheaper. And don't forget to try Choshi's famous arajiru, or fish stock soup. All the flavors of the day's catch are infused into the flavorsome miso-based fish soup. The fact that Chiba is the hometown of most of the famous soy sauce brands in Japan, such as Kikkoman and Higeta, also complements its seafood scene.
Choshi Chiba Activity 5: Relax in a Japanese Hot Spring
Of course, after a good meal, what better way to sit back and digest than in an onsen, or Japanese hot spring. There are several onsen hotels and ryokan (traditional Japanese inn) at Inubousaki where you can stay. Also, you can just take a dip for the day without a room. Check out choshi-ryokan.jp for information on which hotels offer day-trip onsens.
So now, there is no more need to wonder what to do in Choshi Chiba. Next time you are on the way into or out of Japan, don't forget to explore Chiba Prefecture. Choshi Chiba is a great addition to your itinerary before or after your flight!
Original article published: March 15, 2018