Just 90 minutes by train from Tokyo lies the bucolic town of Chichibu, that with its abundant nature consisting of mountains and rivers, makes for a pleasant day trip to escape the hustle and bustle of life in the metropolis.
One of the best ways to get to know a city is by its local cuisine. In Chichibu, Miso Potatoes are the soul food of the locals.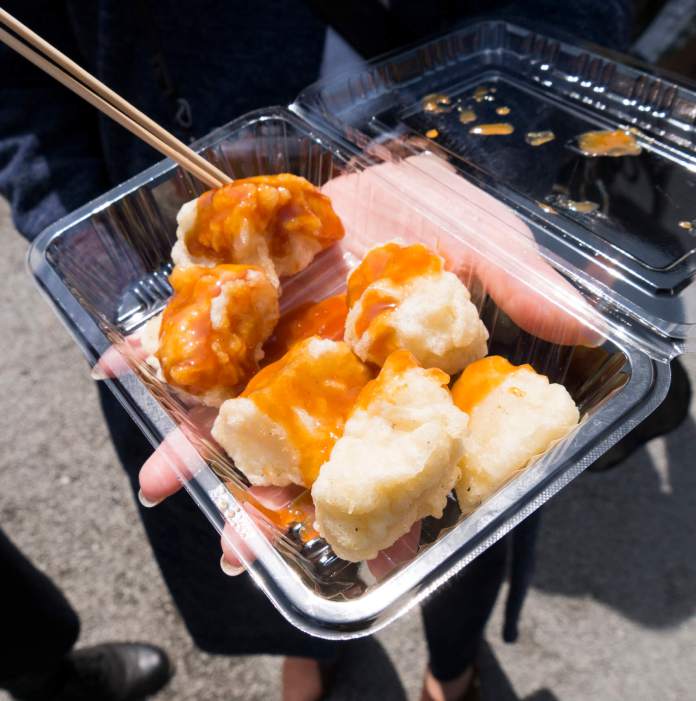 Potatoes are dipped in tempura batter and fried, then dressed with a sweet and salty miso sauce. Locals eat this around once a week, either buying them from the supermarket or making them at home.
Chichibu townsfolk love their miso, and are also famous for their miso marinated pork. Misoyaki butadon, or grilled miso marinated pork slices on rice, is a must-try while there.
As Chichibu is not a rice-growing region, it is famous for its soba, and there are many soba shops in town. At some soba shops you can even find the yakimiso butadon on the menu, so you can try both local specialties in one sitting.
If you are lucky, you may find stalls selling wild honey – with a bee or two soaked in the honey jar! These honey combs are harvested from the forests of Chichibu, and eating the bees is said to boost your body's vitality!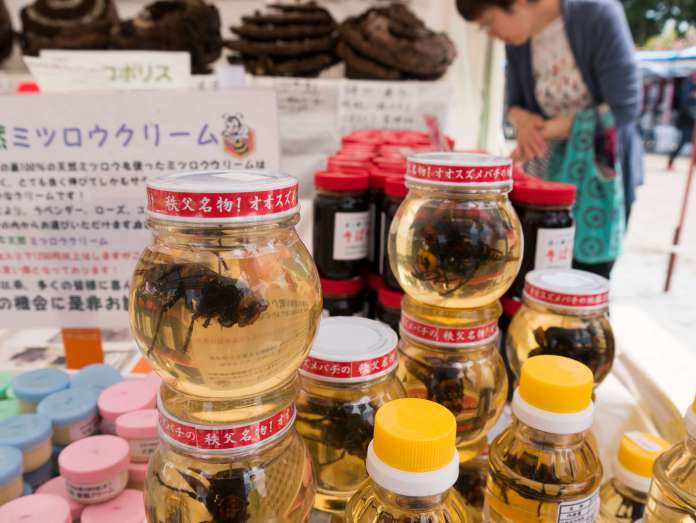 Chichubu Town is very walkable, so it is recommended to walk off your lunch by heading to the historical "powerspot", the Chichibu Shrine, which was established hundreds of years ago and is one of the oldest shrines in the Kanto region.
The many carvings on the shrine pavilion recall the World Heritage Site of the Nikko Toshogu Shrine in Tochigi Prefecture.
The shrine pavilion was reconstructed under the orders of Tokugawa Ieyasu, the first Shogun of the Edo era. And a famous sculptor at the time, Hidari Jingoro, who worked on the Nikko Toshogu Shrine also worked on this shrine, incorporating the same techniques and style – even parodying the famous "See No Evil, Speak No Evil, Hear No Evil" monkeys with a trio that are depicted with their eyes, ears and mouth wide open!