Harajuku & Omotesando  原宿・表参道
Tokyo is a city that not only combines tradition and modernity but also boasts a multicultural heritage. For those looking to get a taste of "kawaii" culture, look no further than the home of kawaii: Harajuku. Once you've gotten your fill of all things cute, take a quick stroll a few blocks down to Omotesando where you'll find flagship stores of international brands lining the streets, making for quite the upscale atmosphere. The narrow streets along Omotesando are also brimming with fashion boutiques, art galleries, local food joints, and shops sporting traditional crafts. — Harajuku and Omotesando are definitely worth a visit!
Start from Omotesando Station

Taro Okamoto Memorial Museum
岡本太郎紀念館
Taro Okamoto was a prolific avant-garde artist, his most well-known work being the "Tower of the Sun," a statue unveiled at the Japan World Exposition held in Osaka in 1970. This museum that once served as both his home and studio for nearly half a century now displays a collection of his extraordinary sculptures, paintings, and more. Come and take a peek into the life and work of this exceptional auteur.
Hours: 10:00 am – 6:00 pm
Closed: Tuesdays (except for national holidays), 12/28 – 1/4 and maintenance days
Admission: 310 JPY for elementary school students, 620 JPY for general admission
Access: 8-minute walk from Omotesando Station
Address: 6-1-19 Minami-Aoyama, Minato-ku, Tokyo
Web: http://www.taro-okamoto.or.jp/en/

FUKUI MINAMIAOYAMA 291
ふくい南青山291
If you're looking for delicious local Japanese food and souvenirs, don't forget to check out Fukui Minami Aoyama 291. A shop aimed at promoting products from Fukui Prefecture to patrons in Tokyo, here you can you get your hands on locally-brewed Japanese sake, food products and handicrafts. As soon as you enter the shop, you'll feel like you were instantly transported to Fukui in western Japan!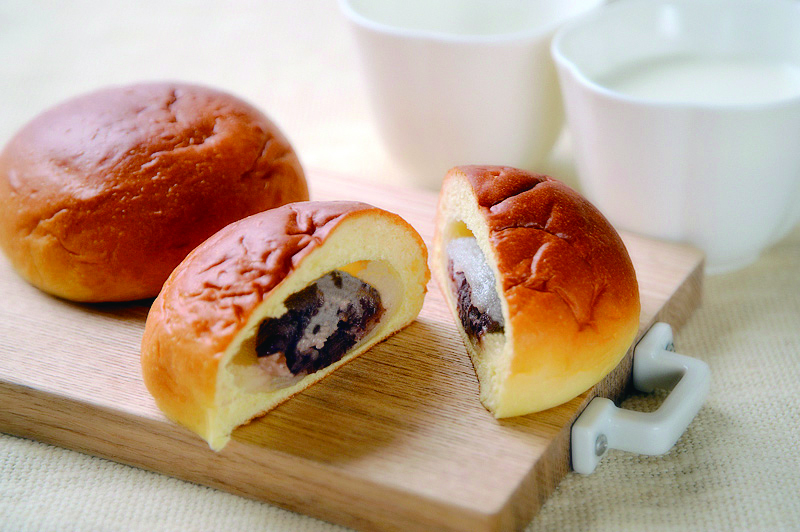 Hours: 11:00 am – 7:00 pm
Access: 5-minute walk from Omotesando Station Exit B3
Address: 5-4-41, Minami-Aoyama, Minato-ku, Tokyo (inside Glass Area Aoyama)
Web: https://fukui.291ma.jp/aoyama/ (Japanese)

CITY SHOP
シティショップ
City Shop is a restaurant offering light meals with simple yet stylish décor, tucked behind a row of businesses frequented by celebrities in the fashion industry. On the first floor, you'll find a health-conscious eatery offering 15 different kinds of pre-prepared salads, but you can also customize your order to suit your own dietary concerns. Don't forget to browse the second floor while you're there, showcasing a selection of clothing and other fashion items.

Hours: 1st floor 11:00 am – 9:30 pm, 2nd floor 11:30 am – 8:30 pm
Access: 5-minute walk from Omotesando Station Exit B3
Address: 5-4-41, Minami-Aoyama, Minato-ku, Tokyo
Web: http://cityshop.tokyo/delicatessen
Cat Street  キャットストリート
In celebration of the first Tokyo Olympic Games held back in 1964, the government decided to build a road they dubbed the Shibuya River Promenade over the titular waterway, but to most locals it's known as "Cat Street." The so-called tabby thoroughfare is lined with shops selling clothes catering to all sorts of different tastes in fashion along with other stores selling knick-knacks and foodstuffs. Come take a pleasant stroll down Cat Street and experience what Shibuya has to offer.
Address: Jingu-mae, Shibuya-ku, Tokyo

Tsurukamerou Harajuku
鶴亀楼 原宿
A restaurant aiming to convey the traditional aesthetics of Japan of to its customers, Tsurukamerou Harajuku offers a wide range of authentic Japanese cuisine as well as provides an unparalleled dining experience in a sophisticated atmosphere. We recommend trying their own "Bonsai Parfait," a delicious take on the French frozen treat featuring matcha ice cream topped with a bean jam cake and chilled azuki sweet beans, a dessert as beautiful as it is delicious.
Hours: 12:00 pm – 4:00 pm and 5:30 pm – 8:00 pm weekdays, 12:00 pm – 8:00 pm weekends and holidays
Access: 5-minute walk from Meiji Jingumae Station
Address: 4-27-2 Jingumae, Shibuya-ku, Tokyo
Web: https://kiwa-group.co.jp/tsurukamerou_harajyuku/

DESIGN FESTA GALLERY
デザインフェスタギャラリー

Design Festa Gallery was founded with the philosophy of providing an exhibition space for all artists. Located on a small side street in Harajuku, this gallery consists of two buildings, the westerly one decorated with chic black iron tubes. Here artists exhibit their own original pieces, regardless of their preferred medium or style. The gallery is like a treasure trove, always full of surprises. Come by and you just may find something extraordinary on display inside.

Hours: 11:00 am – 8:00 pm
Access: 7-minute walk from Meiji Jingumae Station, 10-minute walk from JR Harajuku Station.
Address: Gallery East: 3-20-2 Jingumae, Shibuya-ku, Tokyo
Gallery West: 3-20-18 Jingumae, Shibuya-ku, Tokyo
Web:  https://designfestagallery.com/index_en.html
Nihon Squishy Center
日本スクイーズセンター
Squishies are the hottest stress relief toys in the world right now. Nihon Squishy Center, a squishy specialty shop (try saying that five times fast), has collaborated with Tokyo Bakery to launch a series of cute and kawaii, sweet and savory squishies that can only be bought at this location. If you are looking for one-of-a-kind souvenir to bring home, this is a must-visit.
*Some days require a reservation to enter the store. Please check their website for more information.
Hours: 10:30 am – 5:30 pm
Access: 3-minute walk from Meiji Jingumae Station
Address: 3-24-2 Jingumae, Shibuya-ku, Tokyo (Harajukudori, Harajiku My Building 2F)
Web: https://r.goope.jp/sukusen/free/english
MUSUBI
むす美
Furoshiki are cloths used for anything from wrapping presents to making makeshift handbags and have been a part of Japanese culture since the 8th century. The cloths are still used today, and at Musubi, you'll find a range of furoshiki in different patterns and designs — both traditional and modern — and for different purposes, including interior decoration and gift wrapping. If you're planning on bringing home gifts for friends or family, pick up a furoshiki to wrap it in for that quintessential Japanese touch.
Hours: 11:00 am – 7:00 pm, closed Wednesdays
Access: 7-minute walk from Meiji Jingumae Station Exit 5
Address: 2-31-8 Jingumae, Shibuya-ku, Tokyo
Web: https://www.musubi-furoshiki.com/
OTA MEMORIAL MUSEUM OF ART
太田紀念美術館
Situated in the hustle and bustle of Harajuku, this museum is dedicated to ukiyo-e,  traditional Japanese woodblock prints that flourished 400 years ago during the Edo period. A visit here will give you a sense of what the city once looked like by seeing the colorful prints of a Japan lost to time, though you may be surprised at the amount of traditional elements the Japan of today still retains after seeing their collection. The museum boasts 14,000 ukiyo-e masterpieces with the works on display changed every month to match a new theme.
Hours: 10:30 am – 5:30 pm
Closed: Mondays, New Year holidays and during exhibition changes
Admission: standard exhibitions: 500 Yen for university and high school students, 700 Yen for adults
special exhibitions: 700 Yen for university and high school students, 1000 Yen for adults
* Free admission for junior high school students and younger with valid identification
Hours: 10:30 am – 5:00 pm (last admission 5:00 pm)
Closed: Mondays, New Year holidays and during change of exhibition
Admission: [planned exhibitions] 500 JPY for university and high school students, 700 JPY for adults
[special exhibitions] 700 JPY for university and high school students, 1,000 JPY for adults
*Free admission for junior high school students and under upon presentation of valid identification
Access: 3-minute walk from Meiji Jingumae Station Exit 5
Address: 1-10-10 Jingumae, Shibuya-ku, Tokyo
Web: http://www.ukiyoe-ota-muse.jp/eng
If you enjoyed this article, you may also enjoy:
Another 3hr Trip – Shibuya
A Day In Sumida Ward: Following in the Footsteps of Hokusai
Another 3hr Trip – Ueno
Another 3hr Trip – Nightlife in Tokyo