It is the last day of your trip and you have three hours left before departing for the airport. Don't know what to do with the time ? WAttention did the homework for you. Here is a three hour itinerary that will leave you entertained, refreshed and with lots of memories of Japan!
Toshimaen  豊島園
Nighttime Cherry Blossom Viewing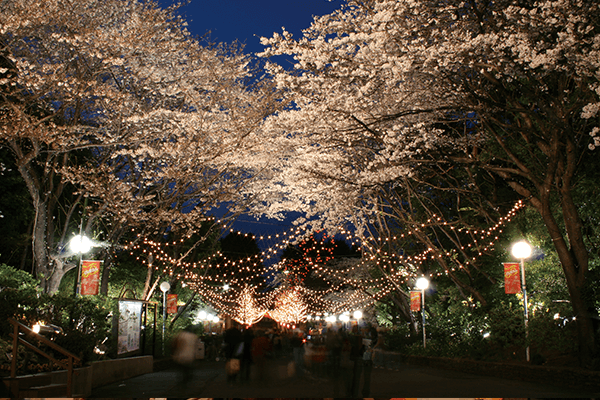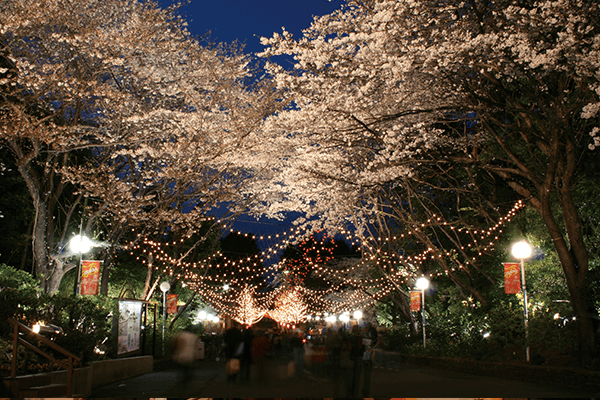 This amusement park features gorgeous Somei-Yoshino and Yaezakura cherry trees. During the Sakura Nights fully-bloomed cherry blossoms are lit up, creating an enchanting atmosphere. You can also ride the attractions while taking in the beautiful scenery.
Sakura Nights
Time: 24/Mar-4/Apr, 7/Apr-8/Apr from after sunset to 20:00
Admission: 500 Yen (pertaining to entrance past 15:00 during Sakura Nights)
Access: 2 min-walk from Toshimaen Station on the Seibu Toshima Line or Toei Oedo Line
Address: 3-25-1 Koyama, Nerima-ku, Tokyo
---
Nakano-dori  中野通り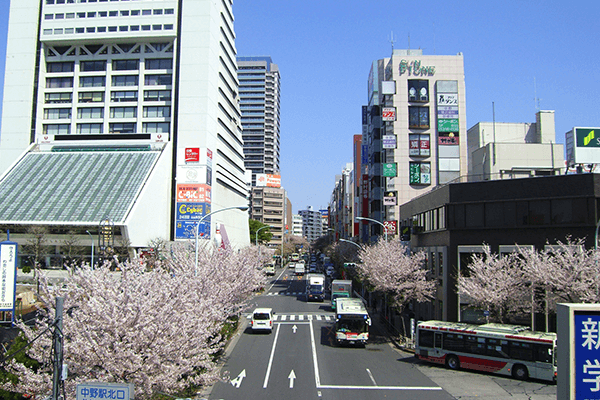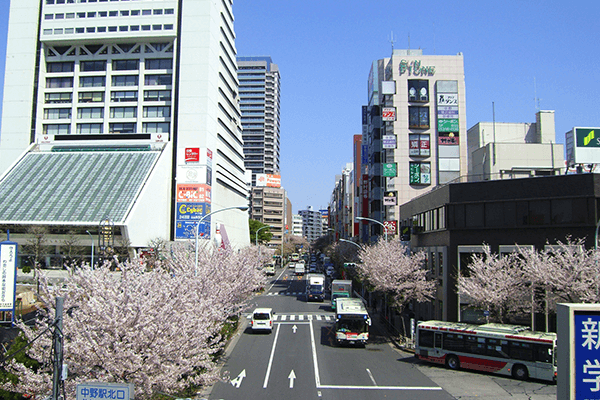 About 300 blooming cherry trees extend for 2 kilometers from Nakano Station's North Exit, through the grounds of Araiyakushi, and to Shin Ome-kaido. Once you're at Nakano-dori, you can't miss the beautiful row of cherry trees that attract the beholder at the first sight. This is the time of the season to be in Tokyo for a feast of colors and fragrance.
 Cherry Blossom Light Up
Time: Late March to early April
Access: 1 min-walk from JR Nakano Station North Exit
Address: 5-4 Arai, Nakano-ku, Tokyo
※ Araiyakushi Park is about 10 minutes walk away from Araiyakushi-mae Station on the Seibu Shinjuku Line
---
Kameido Tenjin Wisteria Light Up  亀戸天神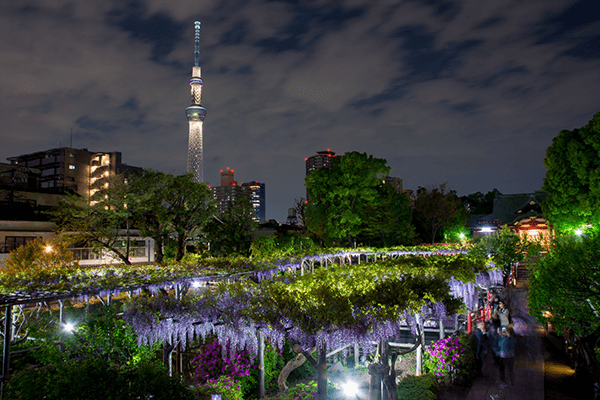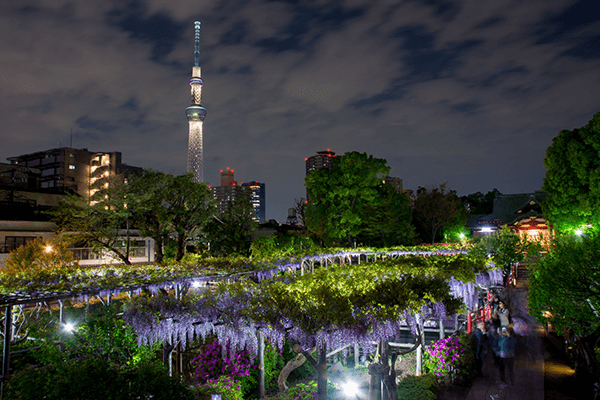 Romantic purple blooms of wisteria usually come out at the end of April in Japan. Kameido Tenjin has 15 trellises full of wisteria, with the longest flower shoot reaching 1.5 meters. During the festival period, the wisteria are lit up at night, creating a fantasy-like atmosphere different from day time.
Time: 16/Apr-5/May
Light Up Time: From sunset to midnight
Address: 3-6-1 Kameido, Kodo-ku, Tokyo
Admission: Free
Access: 15 min-walk from Kameido Station or Kinshicho Station on the JR Sobu Line
Rainbow Bridge  レインボーブリッジ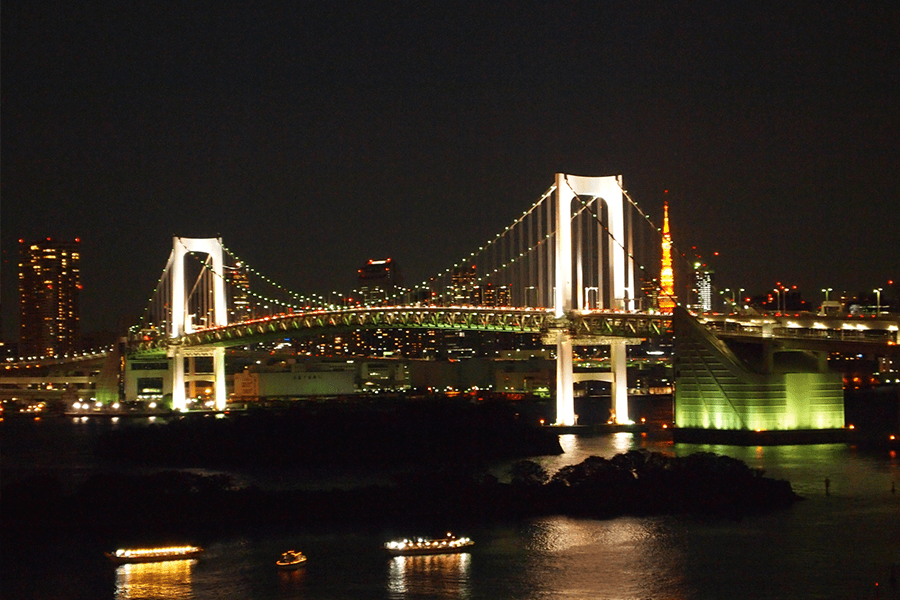 Odaiba has a 115-meter tall Ferris wheel with a spectacular view of the illuminated Rainbow Bridge. To get a closer look at the magnificent Rainbow Bridge, you can take the Rainbow Promenade walkway which connects the Odaiba side with the other side. Isn't it enchanting to see the breathtaking seafront view from the Shibaura side? However, the 1.7 walkway takes 20 to 30 minutes on foot.
popular post:How to Get to Odaiba
※ Open from April to October
 Address: 3-33-19 Kaigan, Minato-ku, Tokyo
Access: 5-min walk from Shibaura-futo Station
Hours: 9:00-21:00 (April to October) / 10:00-18:00 (November to March)
Admission: Free
---
Yuhi-no-oka inside Sakuragaoka Park ゆうひの丘
Commanding a panoramic view of Tama, a western suburban city in Tokyo, Sakuragaoka is a popular filming site of many dramas. Stand at Yuhi-no-oka, or Sunset Hill, and you will be greeted with a glittering night view of high-rise apartment buildings and crowded streets. It takes about 40 to 50 minutes from Shinjuku by the Keio Line to get here.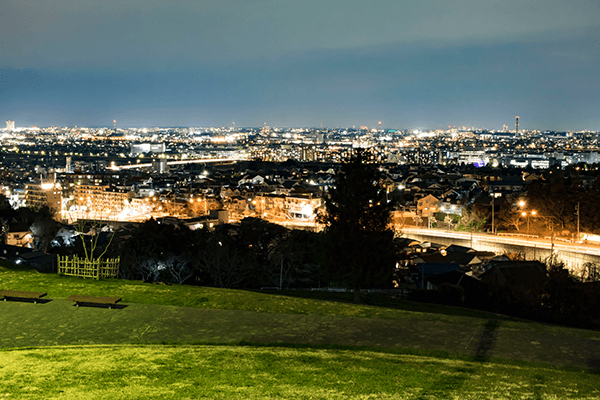 Address: 3-12-13 Renkoji, Tama City, Tokyo
Access: From Nagayama Station on the Odakyu Line or Keio Line, take the bus headed for Seiseiki Sakuragaoka, get off at Hijirigaoka-bashi and walk for 1 minute.
Hours: Open 24 hours everyday
Admission: Free
Uomamire Shinkichi
Kanpai! Uncovering Izakaya culture
The owner of this drinking establishment buys directly from the Tsukiji fish market and provides the freshest seafood with highest standard.

Uomamire Shinkichi in Shibuya
Hours: 5:30pm – 1am (Mon. -Sat.). 4:00pm – 12:00am (Sun.)
Address: 1-10-12 Shibuya, Shibuya-ku, Tokyo
Reservations: 03-6418-8318
URL: http://www.shinkichisan.com/mamire.html (Japanese only)
Wind down with a drink at Yokocho 
Yokocho manners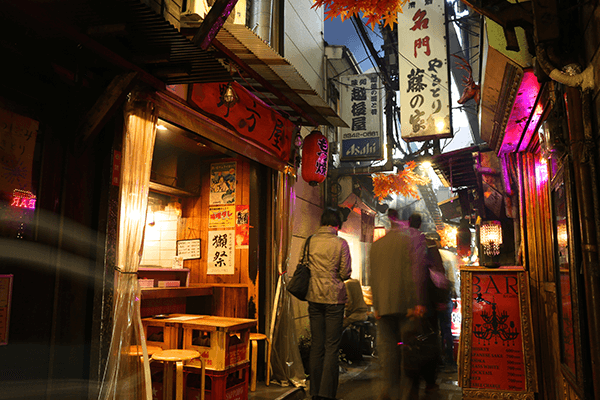 Yokocho in Japanese literally means "side alley" and refers to a small, winding smoky lane that leads you into another realm of Tokyo where grit rules over grids. Entering a drinking hole along the yokocho for the first time can be daunting, especially if you don't speak Japanese. Following these simple rules will help make your experience enjoyable:
Always order a drink or more to go with your food

Don't invade the counter space of the person next to you

Don't linger after finishing your food—bar hop to the next stop!

Do bring enough cash to pay, credit cards are often not accepted]