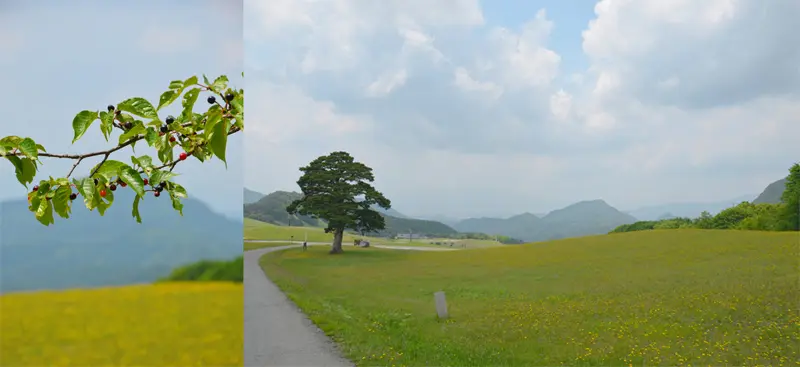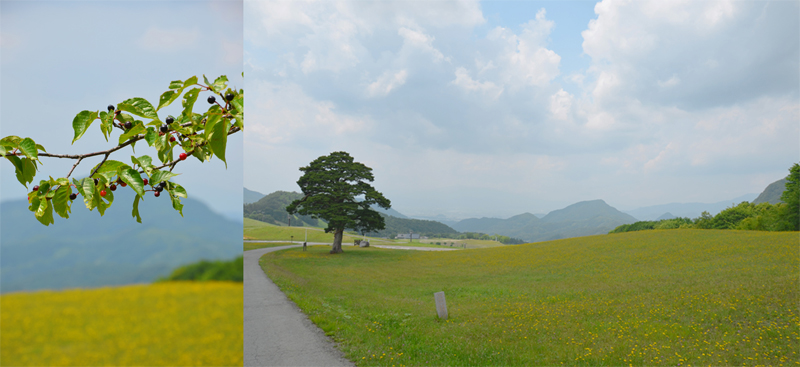 Yamagata prefecture, one of the six prefectures in the Tohoku region (the northern part of Japan), offers many exciting experiences you don't want to miss! This series of articles features all the fun and magical places in and around Tendo City!
Located on the top of a high plateau near Tendo City's ski resort, the Tendo Cultural Exchange Center offers Soba-Making classes. Soba are noodles made out of buckwheat flour and have a brown-greyish color.
The Soba master already prepared our workplace and explained the soba making process in detail during the workshop. Even if you are not a master in Japanese, the instructions are easy to understand. It took us about 20 minutes to create Soba from scratch into long and thin noodles.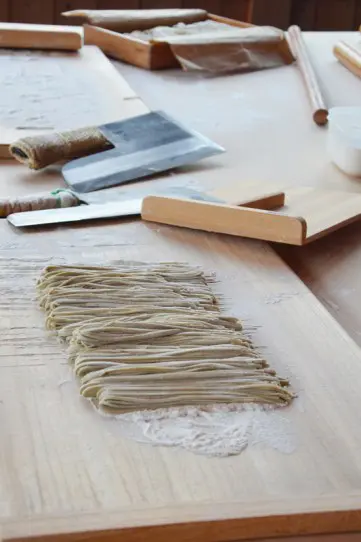 The most difficult part was the cutting. The special knife, called Menkiri Bocho (Noodle cutting knife) was a lot heavier than I expected. Adjusting the knife and cutting the dough into thin noodles were very hard. I realized cutting the noodles evenly into long strips is an art form that takes some practice! For creating these long rectangular noodles, the dough had to be flattened and then folded several times before cutting.
After cutting the noodles, the Soba Master put them into a wooden tray…
…and brought them to the kitchen to prepare our lunch.
There are two ways to serve Soba dishes. In summer, the Soba is typically served cold. The noodles are usually prepared on a separate bamboo tray called Zaru. The cold dipping sauce, which is made with dashi (soup stock made from fish and kelp), soy sauce and mirin (sweet rice wine for cooking) is served in a cup. In winter, the Soba is served as a hot noodle soup. Compared to the dip sauce in summer, the soup broth has a mild and comforting flavor.

The Soba noodles cook rather quickly. Once they are cooked, they are rinsed under cold water, then put into an ice bucket to be kept cold.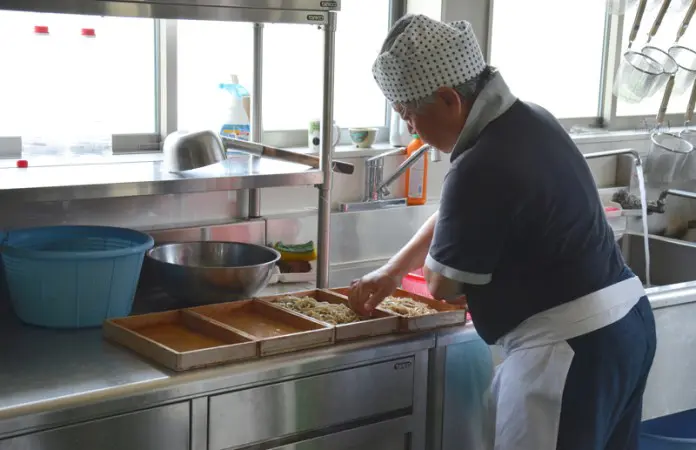 The amount of noodles we made (500 grams of buckwheat flour) provides for four dishes.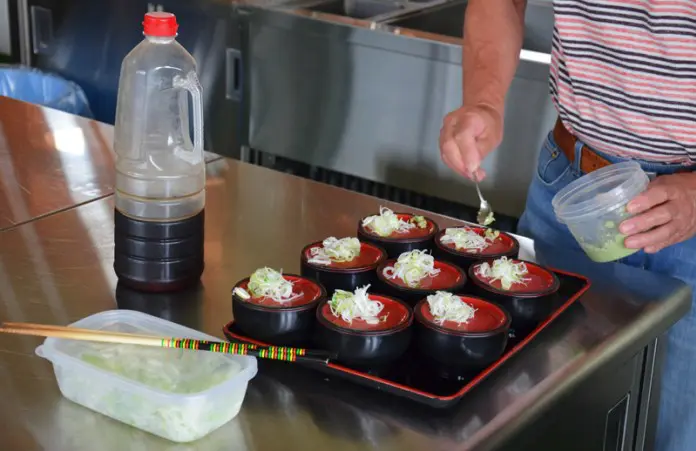 You can customize the cold dip sauce with freshly cut green onions and wasabi.
The hot water that was used for boiling the noodles was put into a pot and brought to the table. This water is slightly white and thick, and supposedly very healthy. After you are finished with your meal, you can add the water to your dip sauce and enjoy it as a warm soup.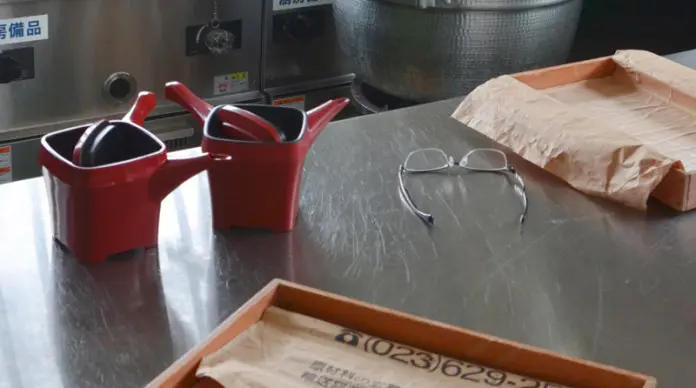 Information
Tendo Kogen Ski Area・Tendo Kogen Family Land
Date: From May until October
Price: 2,500 yen (Making 500g of Soba which provides for four servings)
Additional 500 yen (Soba Master will prepare the noodle at the restaurant area)
*Reservation is necessary
Tel: 023-657-3628
Address: Tamugino 1321, Tendo-shi, 994-0104 Yamagata
Access: A 35-min ride by car from JR Tendo Station
URL: http://tendokogen.or.jp/soba2016/
---
WATTENTION WRITER PROFILE