Message from Sangenjaya, Tokyo.
How is everybody lately? We hope you have been well! We are actively coming up with new workshops and preparing new tools to improve your hands-on experiences. We are also monitoring the health of our staff closely, implementing preventive measures, and disinfecting our space thoroughly so that everyone can enjoy our workshop with peace of mind. When traveling is resumed, we look forward to welcoming you with more exciting experiences to offer when you visit!
Pronounced as "mi-tsu-ba-chi," MITUBACI is located in the heart of Sangenjaya, a neighborhood that offers an eclectic experience from the clutter of cities to homely and vintage vibes infused with natural beauty. Hidden amidst the old charms of the streets, this creative studio is easily accessible, being a minute walk from Sangenjaya station (just 2 stations from Shibuya via the Tokyu Den-en-toshi line!)
Starting with MITUBACI's interior, the fusion of rustic and modern touches evokes the spirit of its neighborhood, allowing visitors to immerse themselves in the ambience and culture of Sangenjaya completely.
MITUBACI offers hands-on experience in Japanese jewelry-making techniques, through thoughtfully devised half-day workshops for everyday and anniversary jewelry, such as wedding bands, bangles, and necklaces. Participants get to enjoy combining different elements, ranging from the width and color of the metal to engraving, textures, and even the option of gemstone setting, making every piece of jewelry crafted at MITUBACI one-of-a-kind. Every process is made achievable even for beginners, and you can put on your hand-made memento on the very same day! This time-saving and enriching experience is popular with tourists and locals alike.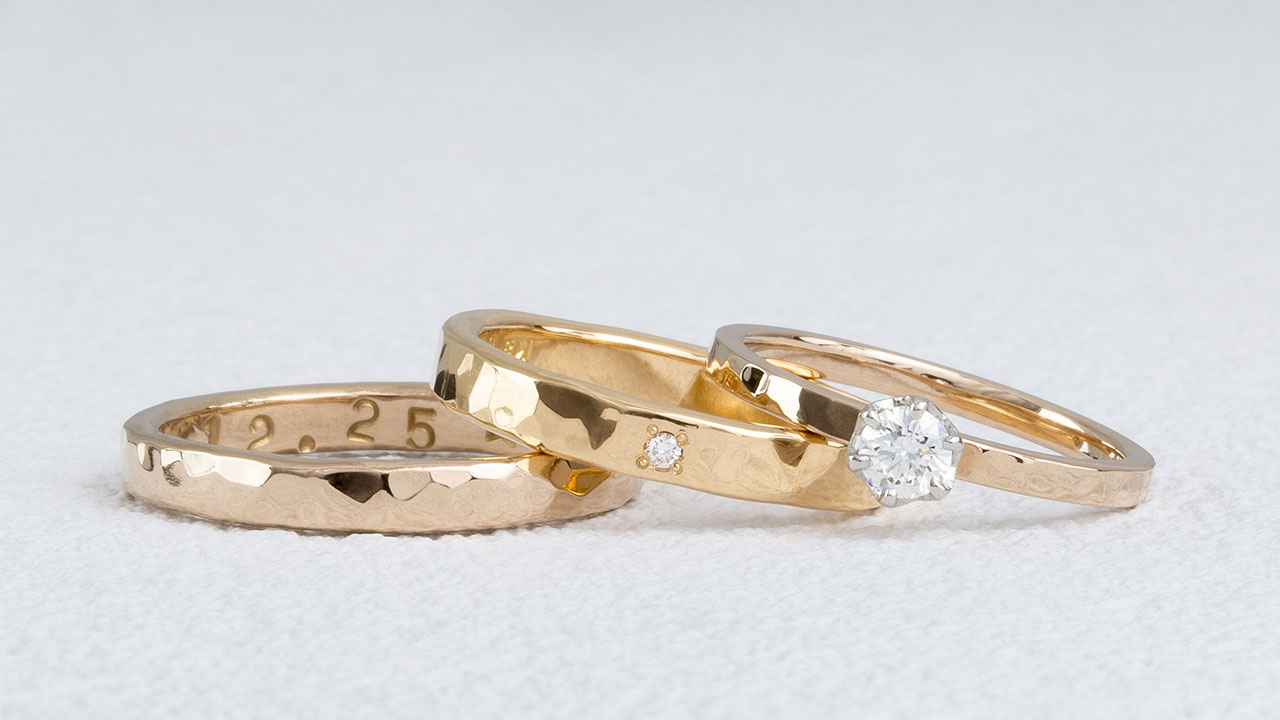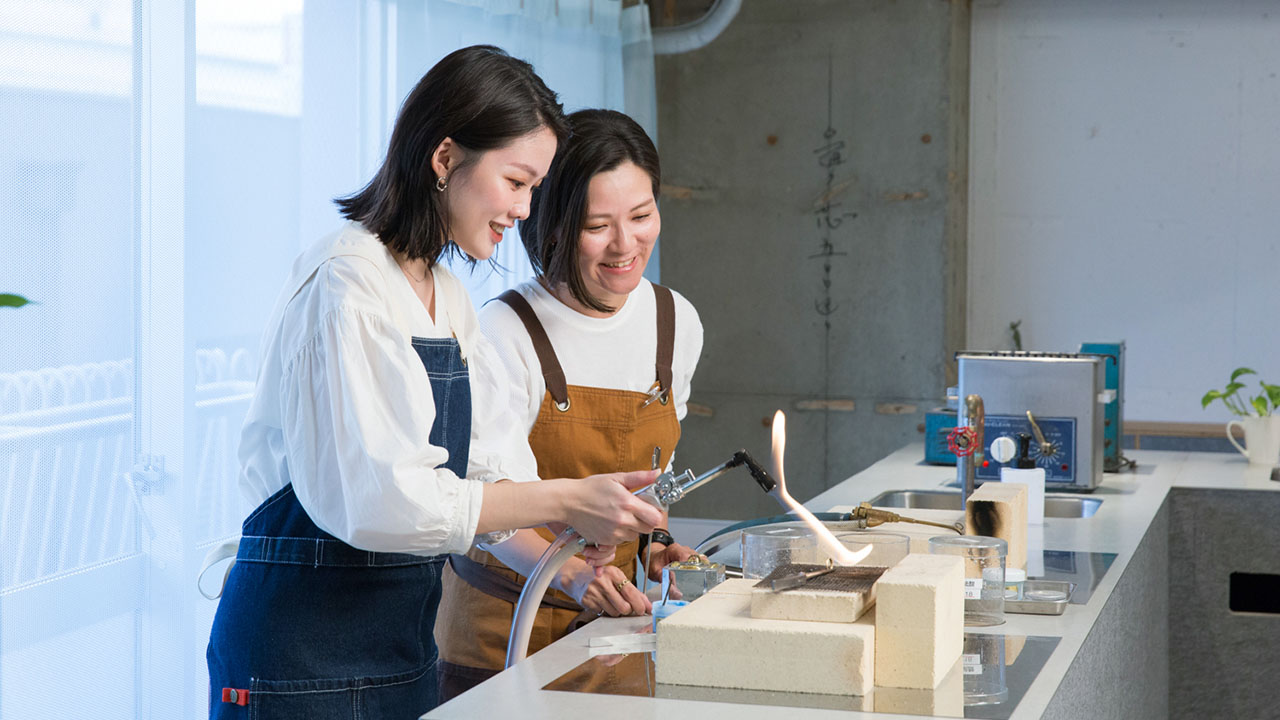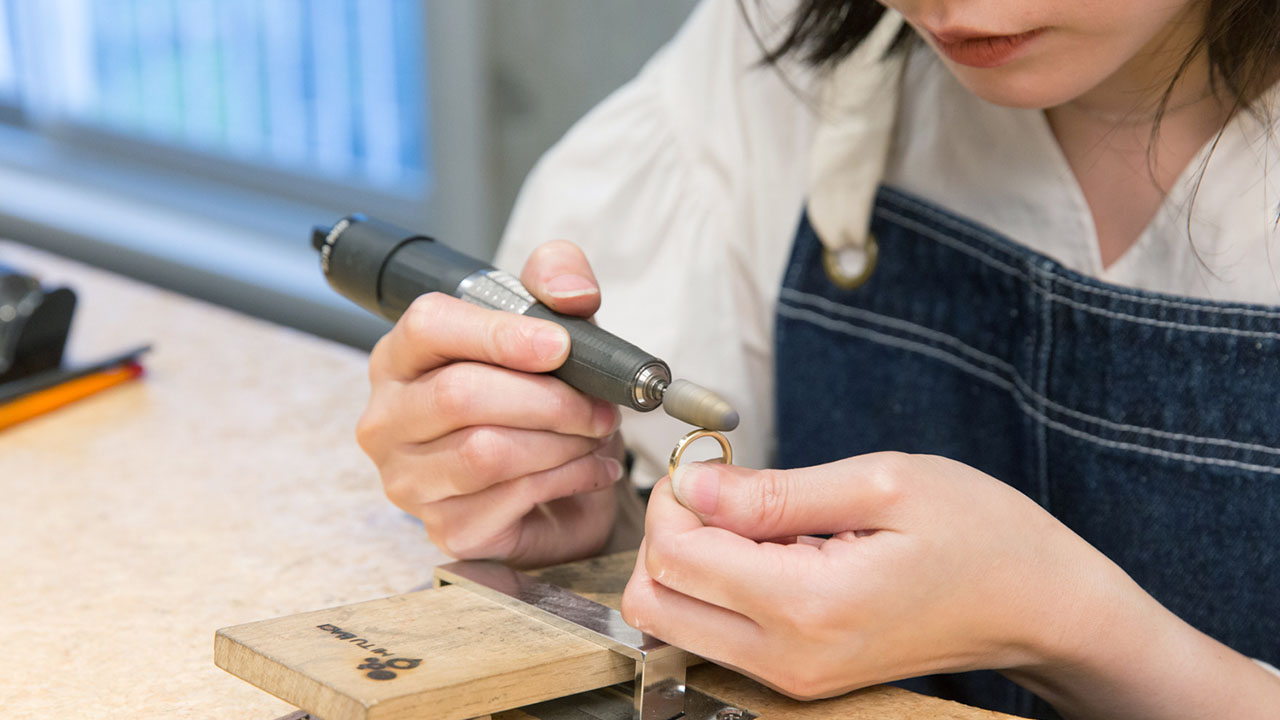 Using quality materials such as 18k gold and silver, and with the guidance of veteran artisans, MITUBACI workshops also ensure the DIY jewelry to be long-lasting. What better way to enjoy Tokyo than to experience things first-hand?
Get a Glimpse of What Goes Behind the Scene
More on the Brand
MITUBACI is a subsidiary of FUJIMORI Pte. Ltd., established in 1970 and specializes in hand-crafting rare semi-precious stones from around the world into fine artisan jewelry.