Yama-dera (山寺) literally means "Mountain Temple" and is located in Yamagata City, Yamagata prefecture. It sits at the top of at the foot of the steep hill Hōshū-yama and is deemed an important historic site in Japan.
The official name of the temple is Risshaku-Ji and it's more than a thousand years old. It's an important outpost for Tendai Buddhism and a branch of the Enyraku-Ji temple at the top of Mt. Hie in Kyoto. The fire that has been brought over from Mt. Hie to Yamadera hundreds of years ago is still burning in the temple today.
Temple of a 1,000 stairs
To reach the top of the temple complex you have to climb a total of 1,015 stairs. It might sound very tiring but the climb itself is beautiful with amazing nature surrounding you.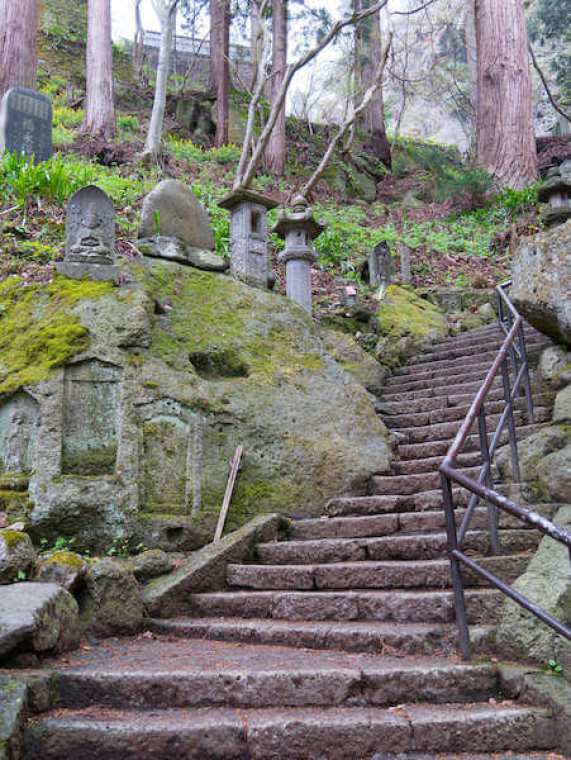 Matsuo Basho, the haiku master was enchanted by the natural beauty of the temple environment. This poem was composed by Basho in 1689 when he visited Yama-dera.
"Calm and serene. (静けさや)
The sound of a cicada. (岩に染み入る)
 Penetrates the rock."  (蝉の声)
After the long climb you are rewarded with a beautiful view over the valley.
The main hall of the temple sells fortunes and overlooks the valley as well. However, the view is obscured by other temples on the complex and surrounding trees.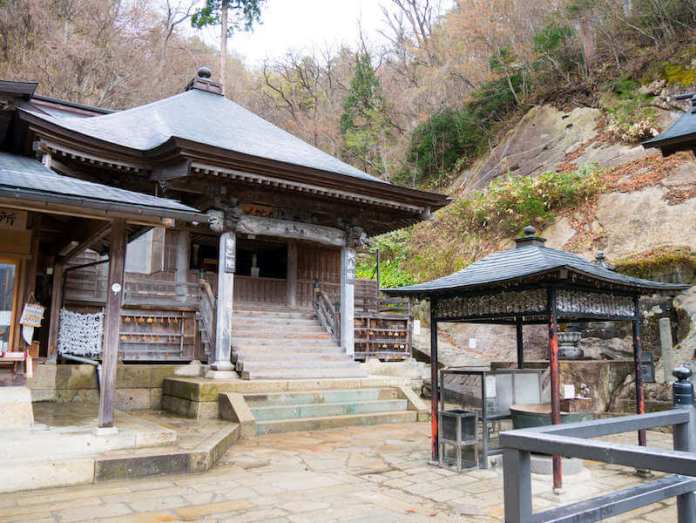 After a visit to Yamadera you can go to the Basho Yamadera Memorial Hall which is on a hill just across Yamadera. The area has beautiful sakura in spring and offers a nice view on the Yamadera complex. Next to the museum is a restaurant where you can enjoy tea and sweets, and maybe while looking at Yamadera you will be inspired to write a poem of your own.