Still largely unknown outside of Japan, the rich culture and gorgeous landscapes in Yamagata Prefecture must be seen to be believed! In the land of "snow monsters" Zao in Yamagata, Japan offers plenty of activists for outdoor enthusiasts and fans of Japanese history and culture. From ski resorts to charming traditional doll collections, here are some recommendations for what to do in Zao when you visit Yamagata, Japan.
What to do at Zao Onsen: Ski Resort
The history of the area stretches back over a staggering 1,900 years, when early Japanese people discovered it around 110 AD. Eventually, the resort opened in 1925, almost 100 years ago. Since then, it has grown to be the largest ski resort in Japan, in terms of area. It even hosts the FIS Ladies' Ski Jump World Cup every January.
When talking about winter resorts in Japan, most people's minds automatically gravitate to Niseko in Hokkaido and Hakuba in Nagano. However, there's another spot in Japan that boasts amazing ski slopes and scenery: Yamagata prefecture's Yamagata Zao Onsen.
Zao Onsen features fourteen slopes – one of which is an impressive 10km long – and twelve courses for all ages and experience levels. For beginners, multi-lingual instructors lead group and private ski lessons.
If you go in summer, the area also offers beautiful Japanese mountain hiking routes. In the fall, the Zao area is gloriously colored in autumn leaves.
Additionally, you can board the Zao Ropeway and enjoy an unrivaled view and visit the Family Snow Park.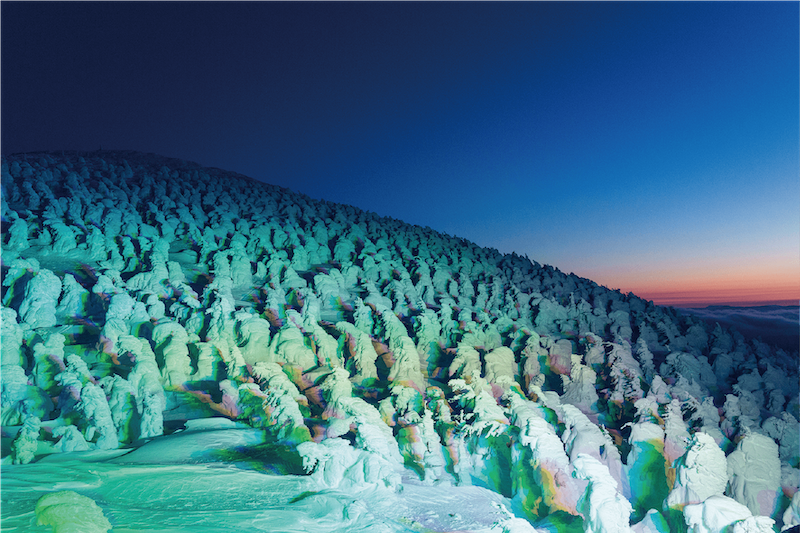 What to do at Zao Onsen: Meet the Snow Monsters of Zao Onsen
Arguably, Zao Onsen's most famous attraction is its "snow monsters". They are also affectionately known as "shrimp tails". Because the snow monsters only emerge on a few mountains under certain conditions, Zao Onsen's scenery is a rare treat. 
Of course, you can see plenty of these snow monsters while you're skiing or snowboarding down the slopes. However, if you still want to see more, you should reserve a ride on the Night Cruiser. This service up to the top of the mountain during peak season. After dark, the brilliant, colored lights illuminate Zao's snow monsters.
What to do at Zao Onsen: Relax in Natural Japanese Hot Springs
After years of pleasing international travelers, it's really no surprise that the only thing warmer than the hot springs is the welcome from locals extended to all guests. Onsen lovers are going to be well taken care of at Zao Onsen. Its sulphur springs, known as the "Springs of Beauty", appear to have rejuvenating properties. The healing waters also help strengthen both your skin and blood vessels. 
For those looking to explore, the surrounding area has plenty of interesting shops to pick up souvenirs. Conveniently, the resort has signs in several languages – including English – so language barrier won't be a problem for anyone hoping to visit.
Why You Should Visit Zao Onsen
With all these wonderful sights and activities to offer, situated a mere forty-minute bus ride from Yamagata Station, it's no wonder more and more people are choosing to flock to this resort from overseas. For those of you looking for a great holiday amongst beautiful surroundings with friendly locals (and snow monsters!), you'll definitely find what you want here at Zao Onsen.
ZAO Wonder Sightseeing 1: Snow Monster
Snow monsters form when the wind blows cold water droplets onto the evergreen conifers on the slopes. The drops freeze into ice, and as more and more accumulate and are covered by snow, the combination of ice, snow, and wind create surreal creature-like shapes.
ZAO Wonder Sightseeing 2: Onsen
Although it may seem hard to believe, early Japanese people discovered Zao Onsen 110 AD. As a result, the traditions in this village of hot springs and mountain scenery 1,900 years old!
ZAO Wonder Sightseeing 3: Kokeshi dolls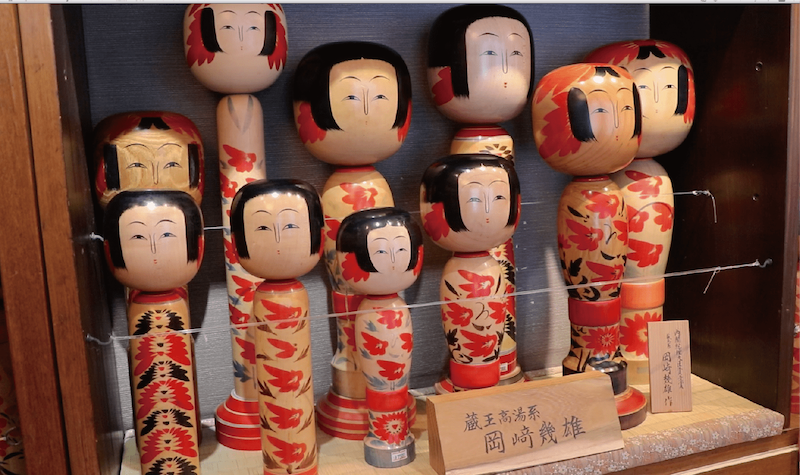 A kokeshi is a traditional wooden doll and a popular souvenir in the Tohoku region. When you visit Zao Onsen you can meet one of the craftsmen who make and paint the dolls!
ZAO Wonder Sightseeing 4: Tama-konnyaku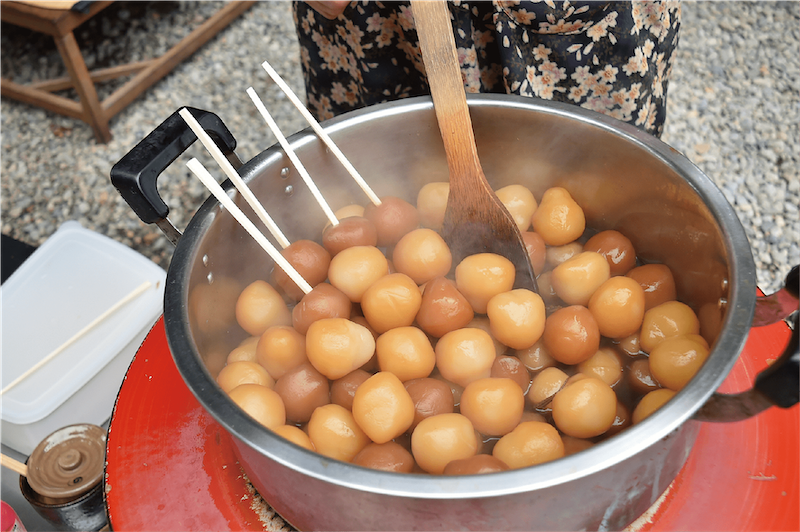 Tama-konnyaku is Yamagata's soul food. It's simmered konnyaku served on a bamboo skewer.
ZAO Wonder Sightseeing 5: Yamagata Beef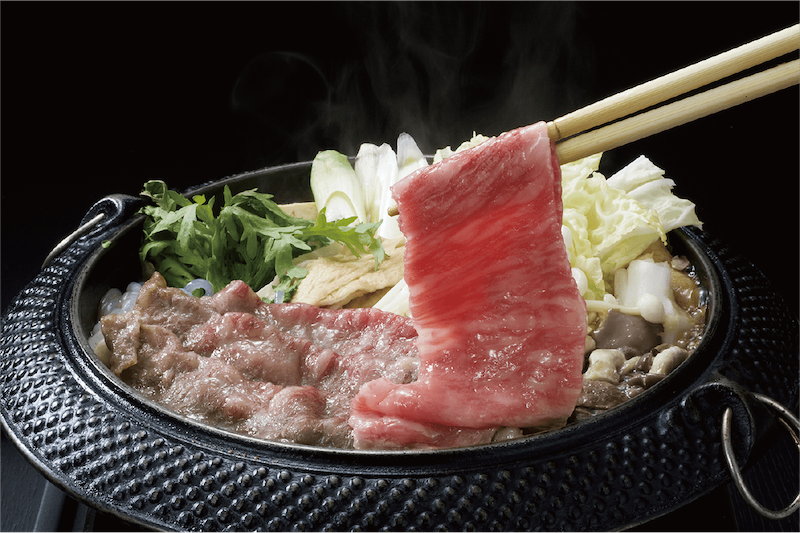 Yamagata beef is one of the top three types of beef served in Japan. This tender delicacy is a must-eat for meat-lovers!
Tasting Yamagata's highly-rated sake!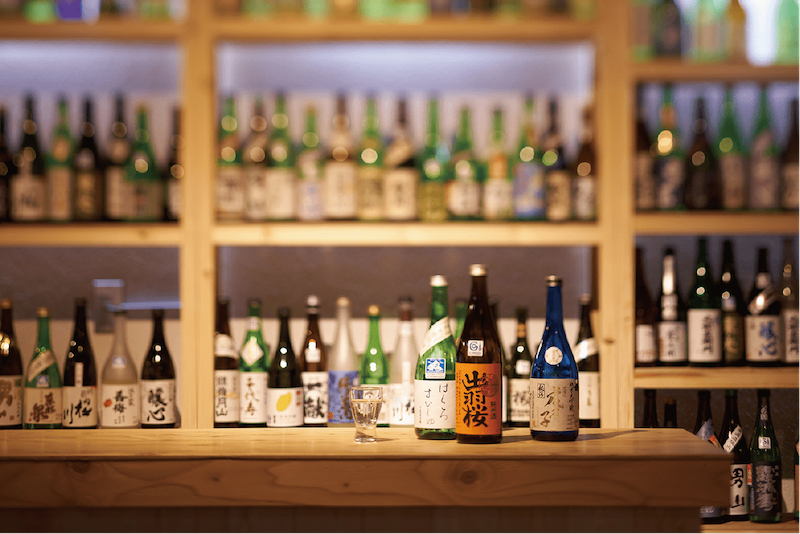 One of the most famous Japanese items is its rice wine sake, and some highly-rated sake comes from Yamagata itself. The best place for sake is the "Yamagata Sake Museum & Yukemuri Bar Tsumami", on the way to Zao. You can try numerous sake flavours and Yamagata delicacies, along with international food. The museum has menus in multiple languages.
Access
Shinkansen bullet trains, airplanes, or highway buses from some of Japan's main international airports provide great access to Zao Onsen.
ZAO ONSEN TOURISM ASSOCIATION
www.zao-spa.or.jp/english/