Yamagata is a prefecture in Tohoku, the northern region of Japan. Famous for its nature, hot springs, fruits, flowers and spiritual places Yamagata is sure to make you fall in love with its charm.
During the Edo Period (1603–1867) Yamagata city was a powerhouse due to its status as a castle town and producer of luxury goods such as Beni (red safflower dye used to make cosmetics and fabric).
Paradise for foodies
Yamagata has cherry and apple trees everywhere. During the harvest season you can even participate in fruit picking activities. The fruits are yours to keep of course. The rice from Yamagata, Tsuyahime, has been voted as one of the best in all of Japan. And don't forget Dondon Yaki (rolled up okonomiyaki on a stick) and Konnyaku (plant-based jelly boiled in a soy sauce broth), Yamagata's soul food! And if that can't still your appetite, you can always participate in the Imoni festival where they make Yamagata's famous Imoni (potato stew) in a 6 diameter pot.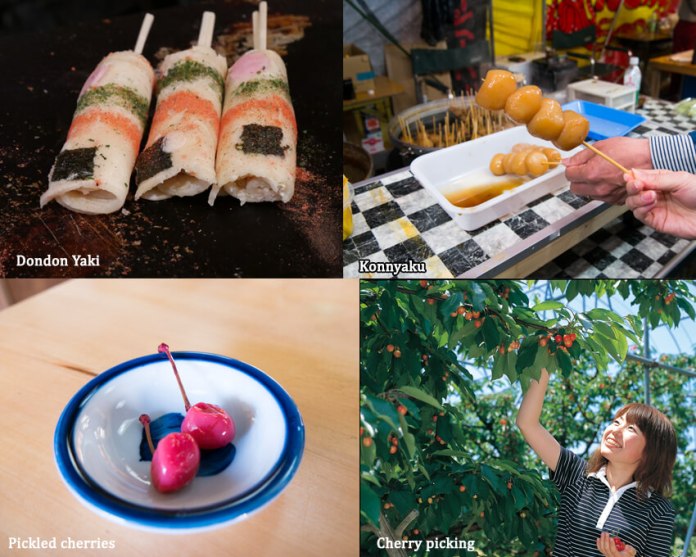 Relax and enjoy
If you love Onsen, Yamagata has plenty to discover. Deep in the mountains you can find Onsen towns such as Ginzan and Kaminoyama Onsen. Or if you look to cool down instead of warming up, go skiing in the mountains while watching the famous Yamagata Snow Monsters.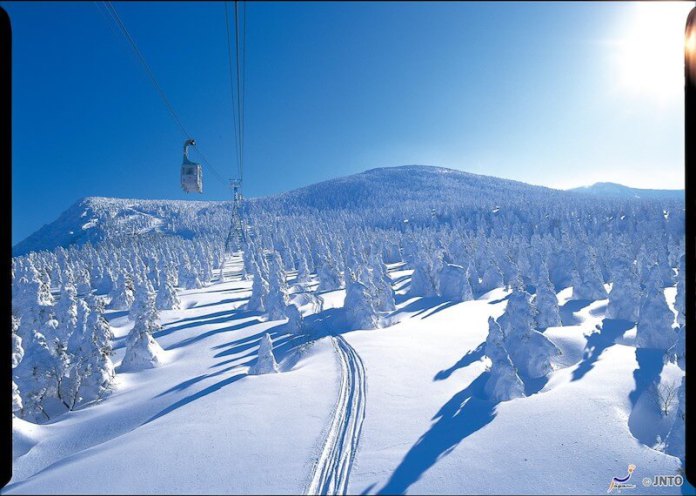 The spirit(uality) and festivity of Yamagata
Yamadera is a more than thousand year old temple at the top of a mountain. This temple was founded as a branch temple of Enryaku-ji on top of Mt. Hie near Kyoto. The flame that has been brought over from Mt. Hie still burns in Yamadera. Find out more about Yamadera here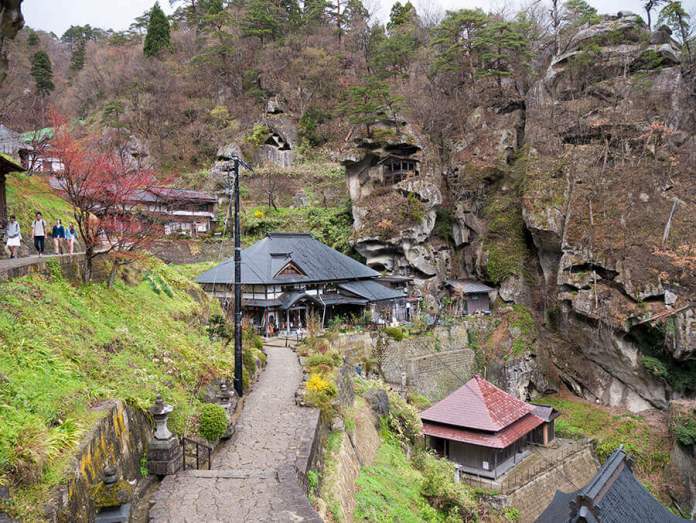 And if you are on a pilgrimage of self-discovery, don't forget to visit Yamagata's three sacred mountains: Mount Haguro, Mount Gassan and Mount Yudono.
On the first weekend of August there is a huge festival called "Hanagasa Matsuri" where hundreds of dancers perform on the street with paper flower-decorated straw hats. This festival is closely linked to the Benibana matsuri and the famousBenibana flower.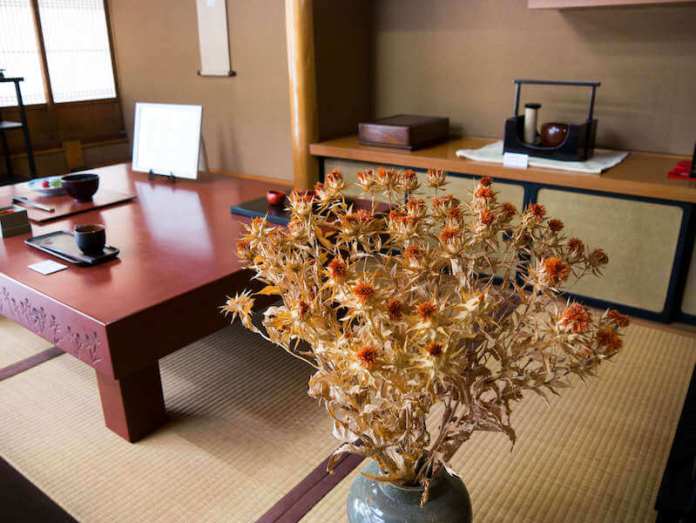 Sakura
The Sakura in Yamagata are beautiful during spring and there are special light ups when they are in full bloom. Yamagata castle holds a special Sakura festival with re-enactments from the Edo period and the Mamigasaki River has beautiful lit up Sakura at night.
From Tokyo :
[Rail] 2h 30min (quickest) to Yamagata Station by JR Yamagata Shinkansen Line.
From Osaka :
[Rail] 5h from Shin-Osaka via Tokyo (JR Tokaido Shinkansen Line) to Yamagata Station by JR Yamagata Shinkansen Line.