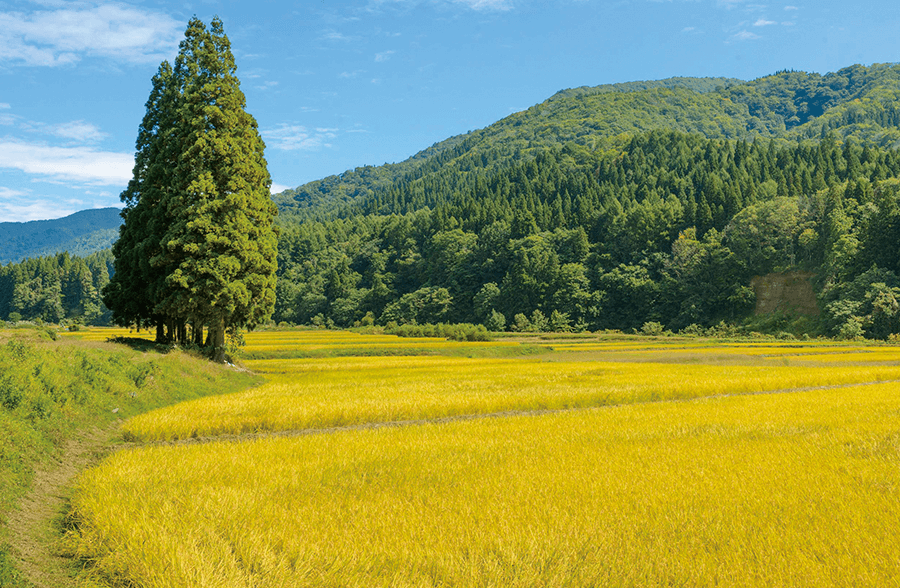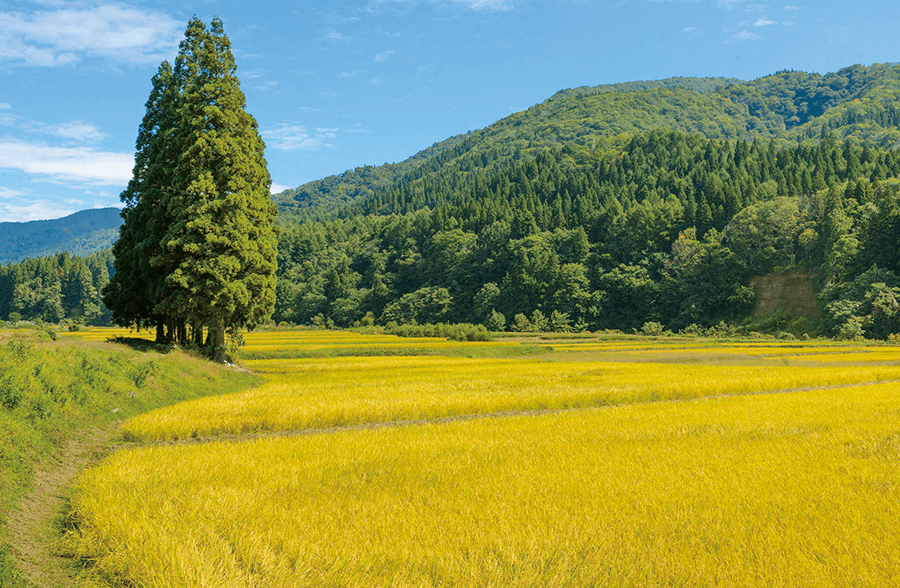 When going to a Japanese supermarket, you might be surprised by the many different types of rice on sale. "Japonica rice" is well-known for its stickiness and sweetness. The Tohoku region has long been a popular rice-producing area and is famous for its delicious, high-quality varieties.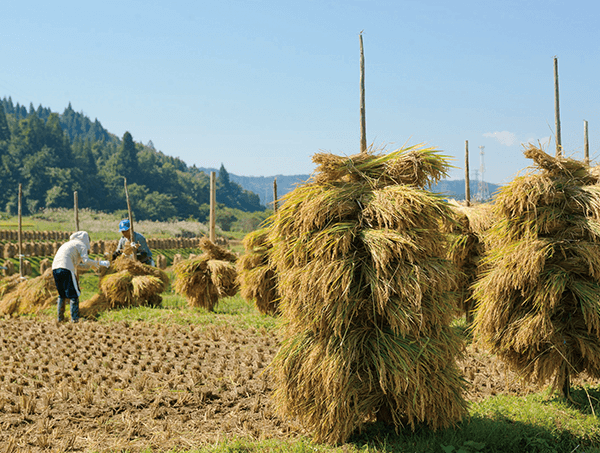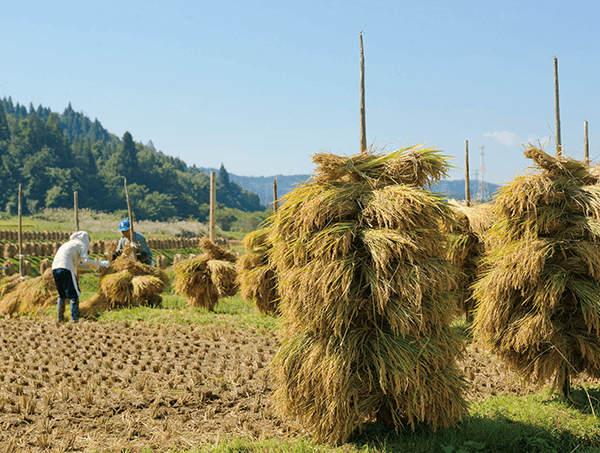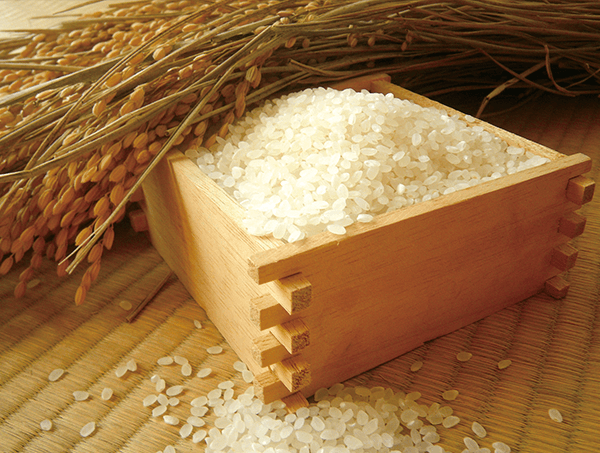 Production of this kind of unique rice is possible due to weather conditions. During winter, Tohoku's prefectures are covered by tremendous snowfalls, and the ones along the coast (Niigata, Akita and Yamagata) are exposed to the harsh climatic conditions of the sea. When spring approaches, snowmelt water flows into the big rivers and irrigates the large, open paddy fields. Due to the foehn phenomenon, in which dry wind blows down the mountains, the mid-day temperature is very high, but it cools down substantially in the evening. The combination of these factors makes Tohoku ideal for rice production. Since a long time ago, the Shonai Plain in Sakata has been a primary storage area for rice and the warehouse "Sankyo Soko," built there in 1893, is still in use.
In October, as harvest season draws near, golden rice ears rustle in the wind and Japan's most representative scenery spreads throughout the region. To round up your autumn trip to Tohoku, catch a glimpse of the charming views from the local train or shinkansen (bullet train).
"Sankyo Soko" warehouse:2-hr ride from Niigata Station (JR Jôetsu Shinkansen) until Sakata Station (JR Uetsu Line). From there it is another 5-min ride by car.
For many Japanese, the region offers another special activity to look forward to: the tasting of "new rice." In rice-producing areas, you can find diverse cuisine using these rounded grains of white gold. Akita, for example, is famous for kiritanpo, a dish in which freshly cooked rice is smashed, pressed around a skewer made of Akita cedar and grilled. It is a traditional meal served with a hotpot, which includes chicken and vegetables. Kiritanpo is sold throughout the year in local restaurants and souvenir shops, but it is especially enjoyable to eat during harvest season.
Rice Paddy Art
The villagers of Aomori's Inakadate village turn rice paddies into canvas and paint rice shoots into different colours every year. In 2017, they used seven colours and 13 strains of rice, as well as various art and measuring techniques, to create an impeccable, highly detailed design. Although other cities try to imitate their effort, Inakadate's rice paddy art remains the best in quality and the finest in design.
Rice Paddy Art Exhibition:20-min ride from Hirosaki Station until Tamboâto Station (JR Tohoku Shinkansen)