Shrines & Temples of Nikko: Enter into Edo Excellence 
---
As 2015 marks 400 years since the death of Tokugawa Ieyasu, the first shogun of the Edo era who is enshrined here, there's no better time to visit Nikko's World Heritage sites, with extravagant anniversary events, including a grand procession of 1,000 samurais on Oct. 17.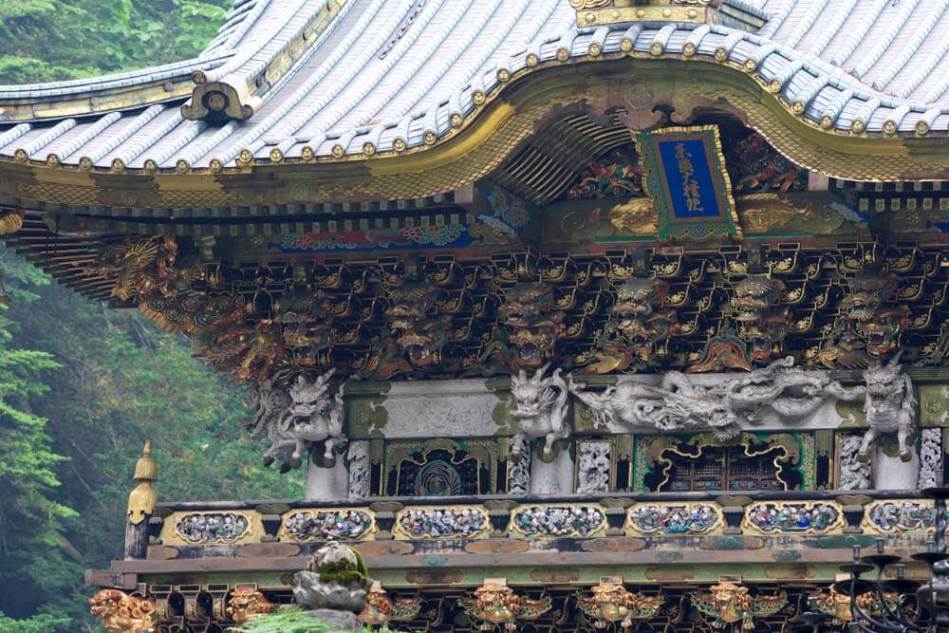 Set upon the slopes of Nikko's sacred mountains in Tochigi Prefecture, the 103 buildings that comprise Toshogu Shrine, Futarasan Jinja Shrine, and Rinnoji Temple, were registered as a cultural world heritage site in 1999. Founded by Buddhist monk Shodo Shonin in the 8th century, they were greatly expanded in the 17th century when chosen as the resting place for Ieyasu. Blending beautifully into its majestic natural surroundings, this ensemble of masterpieces display Edo era ingenuity and creativity at its finest.
Toshogu Shrine
Sculpture lovers will delight in the treasury of carvings here – 5,173 to be exact. Built mostly in 1636 as home to Ieyasu's mausoleum, its 2-story Yomei-mon Gate alone contains 508 sculptures of divine animals and humans. It's no wonder it also goes by the name "Sunset Gate" (Higurashi-mon), as marveling at its detail can take all day!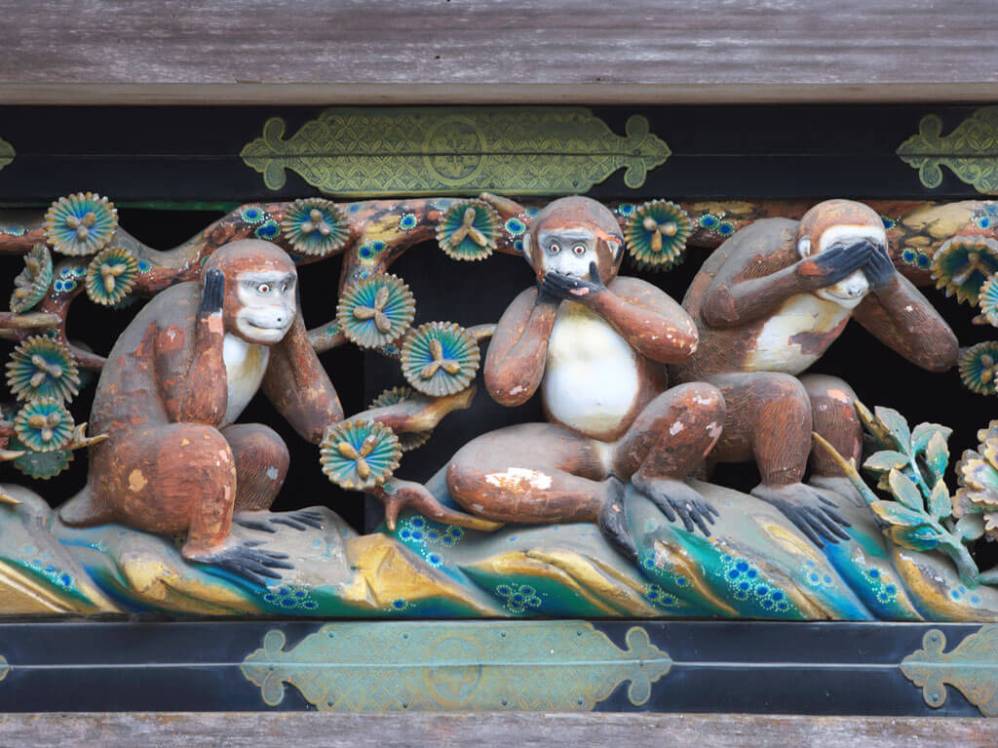 Here you'll also find the world famous "Three Monkeys" sculpture in the Sacred Stable (Shinkyusha), from which the "see no evil, hear no evil, speak no evil" phrase comes, as well as the "Sleeping Cat" above the Kuguri-mon Gate, created by master artist Hidari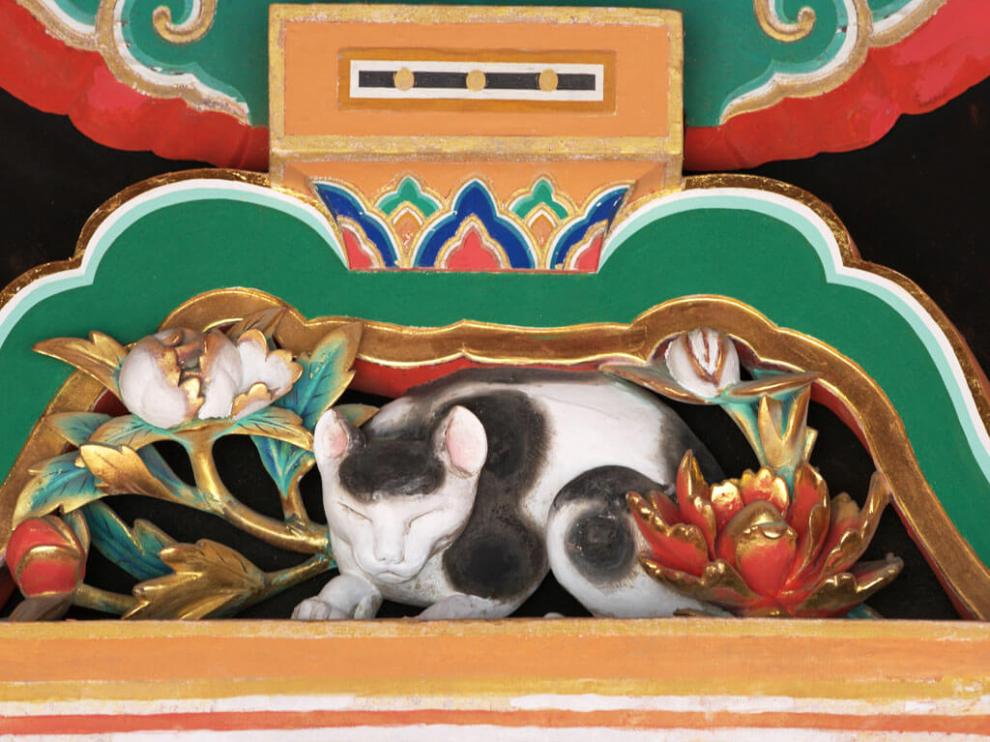 Toshogu Shrine Access:
A 5 min. bus ride (Tobu Bus) from JR or Tobu Nikko Station. Get off at the Shinkyo Bus Stop.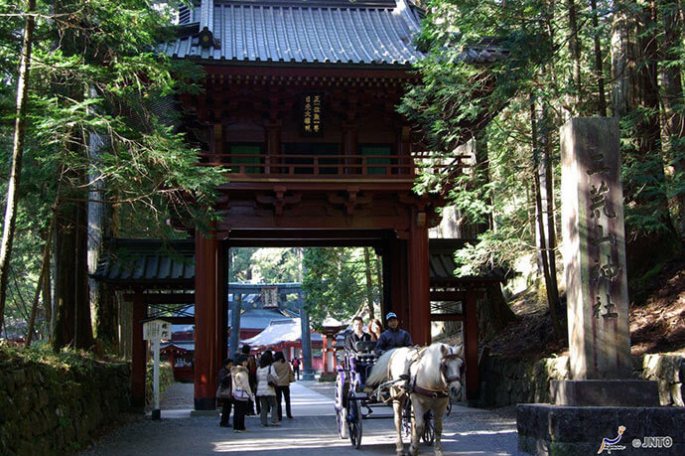 Futarasan-jinja Shrine
From Toshogu Shrine, take a short scenic walk through the cedar tree-lined path to Futarasan-jinja Shrine – devoted to the three gods of the sacred mountain itself – and its famed Shinkyo Bridge.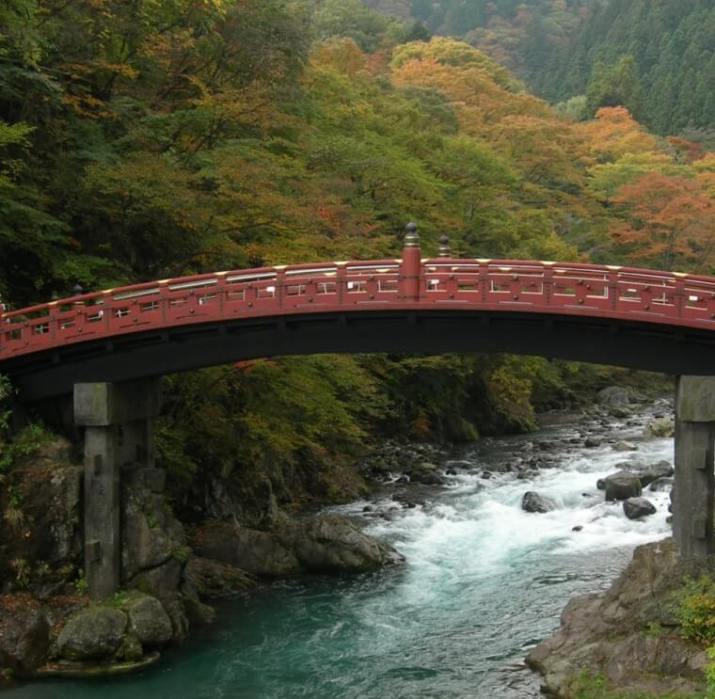 Legend has it that two snakes formed this bridge when Shodo sought to cross the Daiya River in the 8th century. In autumn, this vermillion, gold, and black arched bridge set against the fiery colors of fall makes for the most picturesque sight in Nikko.
Futarasan-jinja Shrine Access:
A 10-min. bus ride (Tobu Bus) from JR or Tobu Nikko Station. Get off at the Nishi-Sando bus stop.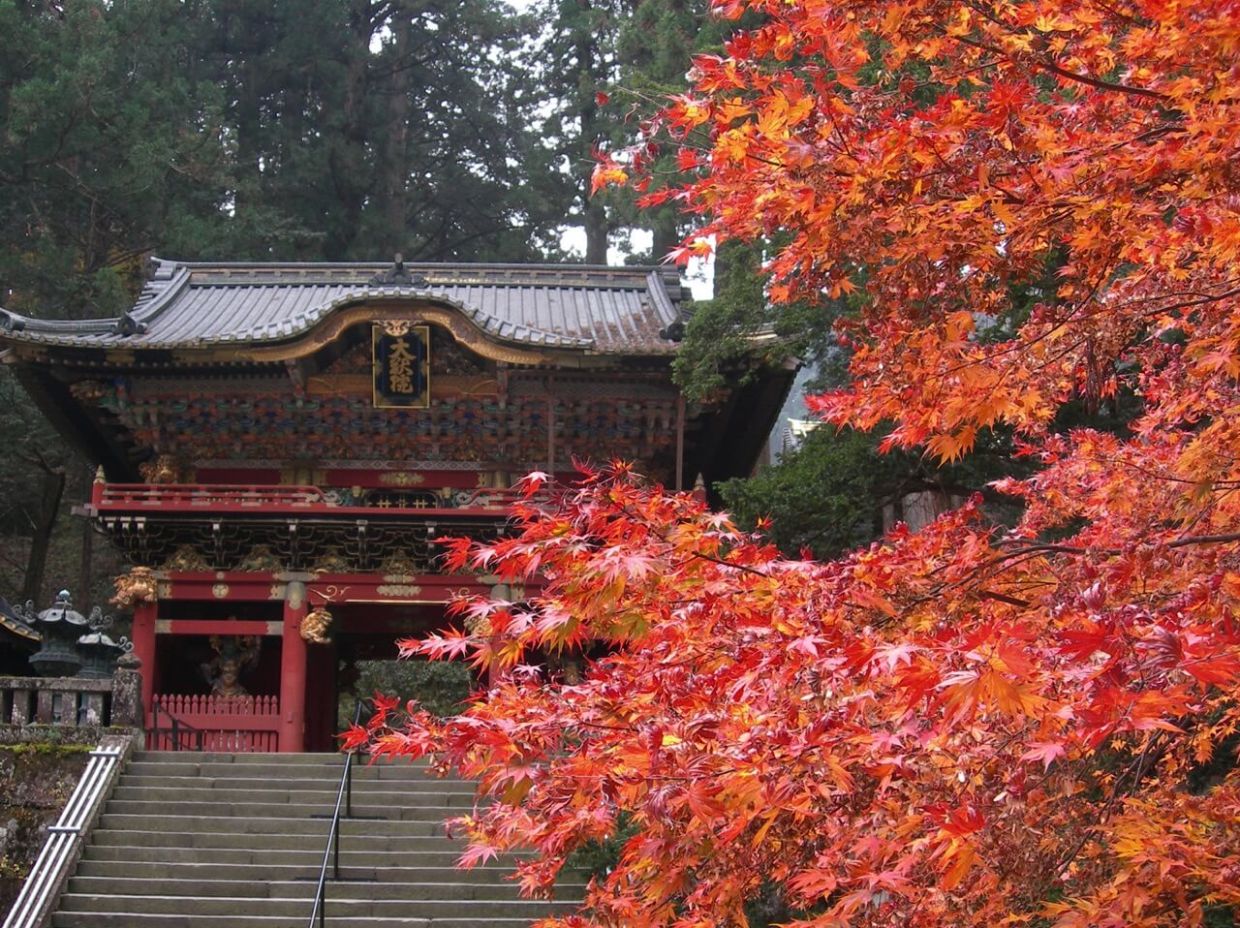 Rinnoji Temple
The most famous temple in Nikko, the main hall here safe keeps gold-leafed statues of the three Buddhist manifestations of the gods worshiped at Futarasan-jinja Shrine. Built in the same Gongen-zukuri style as Toshogu Shrine, the Taiyu-in building next to this Buddhist temple houses the remains of the third Tokugawa Shogun, Iemitsu.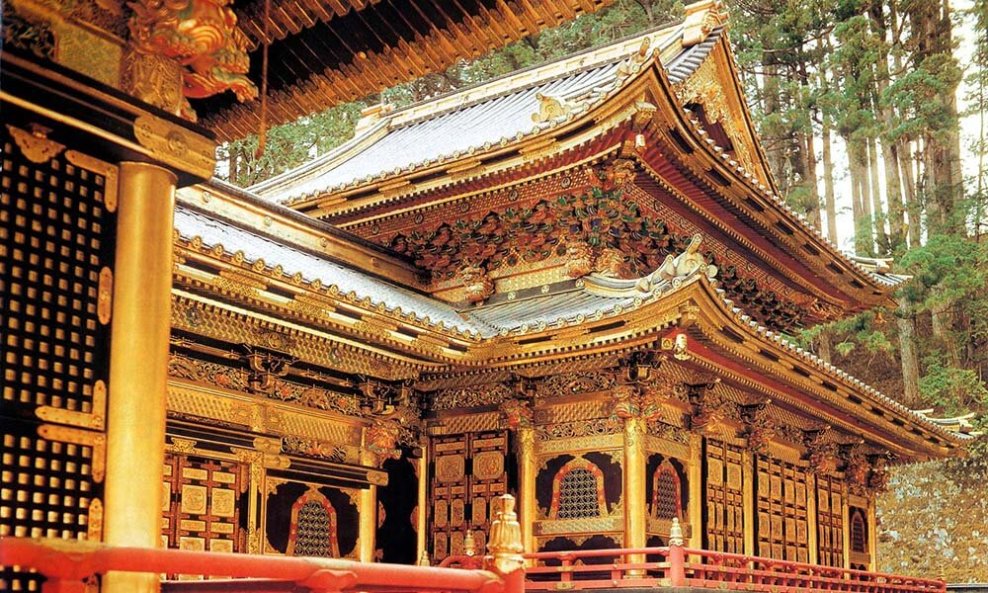 Not wishing to distract from the glory of Ieyasu's mausoleum, Iemitsu requested a more modest design. However, one look at its golden splendor will show you how among Nikko's works of art, even "modest" appears marvelous.
Rinnoji Temple Access:
A 10-min. bus ride (Tobu Bus) from JR or Tobu Nikko Station. Get off at the Shinkyo bus stop.