As sweltering summer turns to autumn, leaves take on an amber hue starting from the mountains in Hokkaido and spreading southwards. Here are three top spots where Japanese people go "koyo (autumn leaf) hunting"! 
Arashiyama, Kyoto 嵐山-京都
---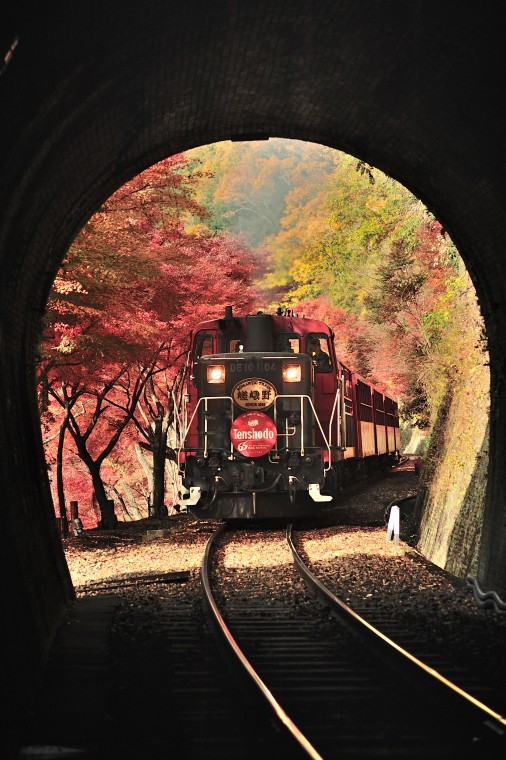 Best Time To Go: Late Nov to early Dec
Travel Tip: There are many ways to enjoy the brilliant autumn foliage in this area at the western outskirts of Kyoto. The vista from Tofukuji's Tsutenbashi Bridge (aptly nicknamed the "Tsuten Koyo") is so breathtaking that one can lose track of time – and number of photos photos taken at Kyoto's oldest and largest temple.  Or, enjoy a nostalgic train ride via the Sagano Scenic Railway.
Access for Sagano Scenic Railway: From Tokyo Station take the Shinkansen to Kyoto Station and change to the JR Sagano Line to Arashiyama station.
Access for Tofukuji Shrine: From Tokyo Station, take the Shinkansen to Kyoto, change to the Nara line and get off at Tofukuji Station.
Nikko, Tochigi 日光-栃木
---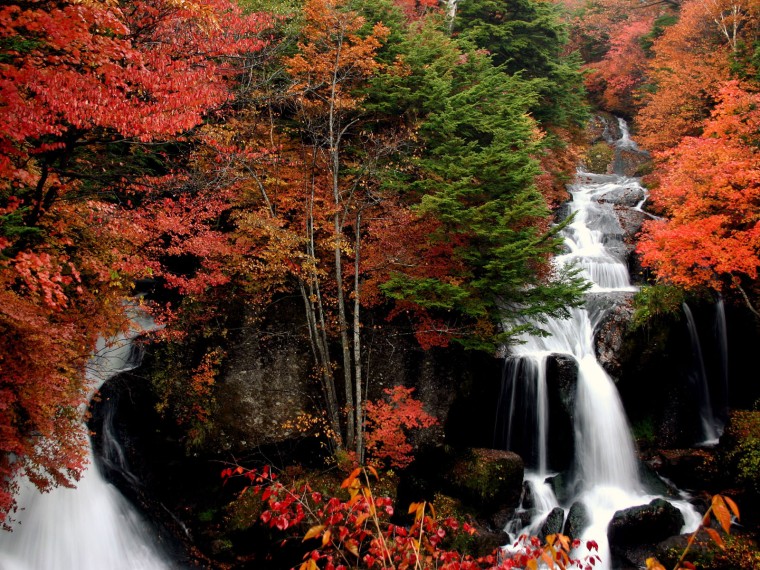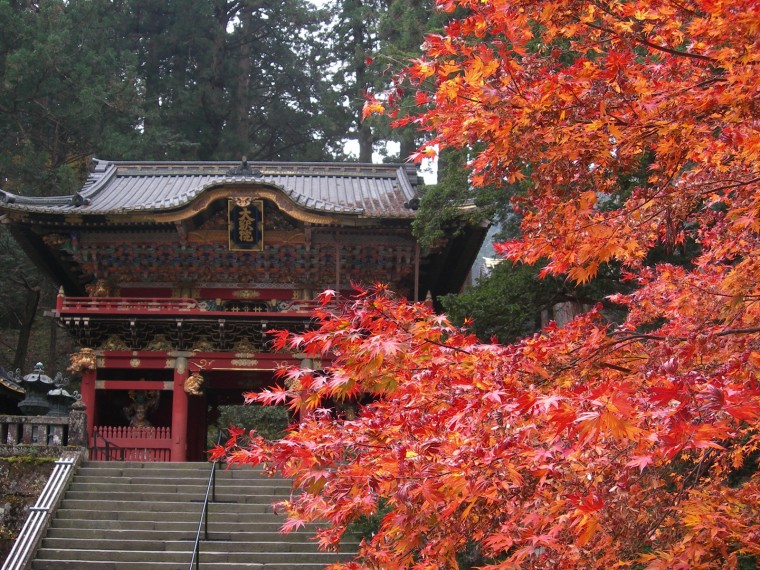 Best Time To Go: Early Oct to early Nov
Travel Tip: Due to the wide range of elevation, the koyo season spreads over a longer period here. Ryuzu ("Dragonhead") Waterfall is one of the first spots to colour. See the UNESCO World Heritage Site Toshogu Shrine, where the first shogun of the Tokugawa shogunate Ieyasu Tokugawa is enshrined, in its autumn glory.
Access: From Tokyo Station, take the Tohoku Shinkansen to Utsunomiya, change to the JR Nikko Line to get to Nikko Station.
Mt Hakkoda, Aomori Prefecture 八甲田山、青森県
---
Best Time To Go: Late Sept to early Oct
Travel Tip: Take panoramic photos of Mt Hakkoda's autumn colours from above via a ropeway that leads to one of its volcanic peaks 1,324m from sea level.
Access: From Tokyo Station take the Shinkansen to Shin-Aomori, then transfer to JR Ou Line to Aomori Station. Take the JR Bus headed for Lake Towada and get off at the Hakkoda Ropeway Station bus stop.